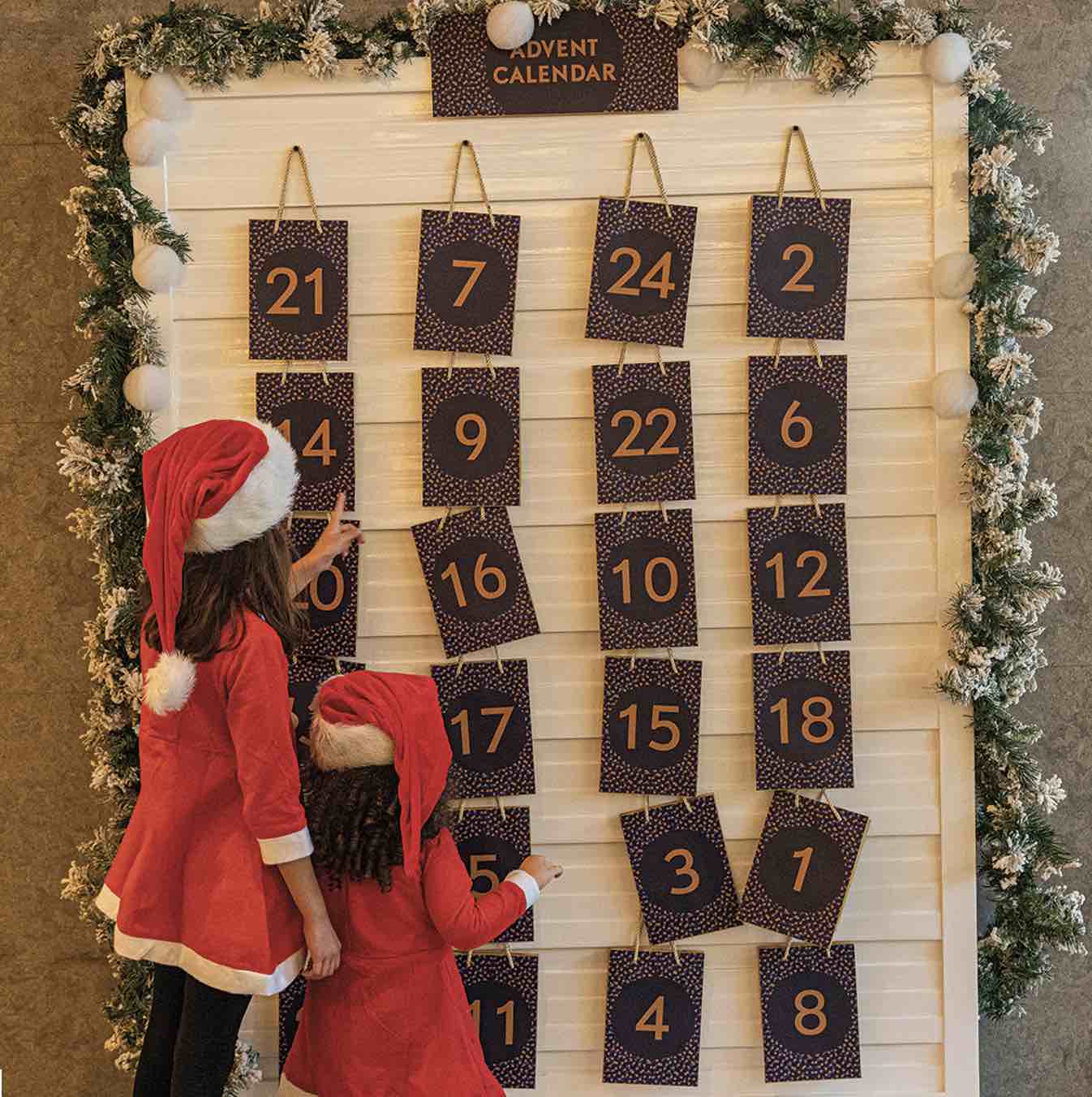 In true stylish French chic with their Art de Noel Christmas events full of modern flavour, enviable luxury, and joie de vivre.
The Sofitel Downtown is noted for its splendid proportions, glittering décor and effervescent French welcome. The interior's blue mirrored façade was created a representation of the sea, just a few miles away, while the grand marble the colour of sand represents the ubiquitous desert. This imagery is accompanied by Bohemian-crafted glass art installations and crystal ribbons in the ceiling appearing both mysterious and cloud-like. Complimented by the sumptuous dining areas and custom-made Christmas décor, the hotel has a range of festive events and dining offers synonymous with the quality and attention to detail that they're known for. Here's our Insider round up of the best of their events throughout December.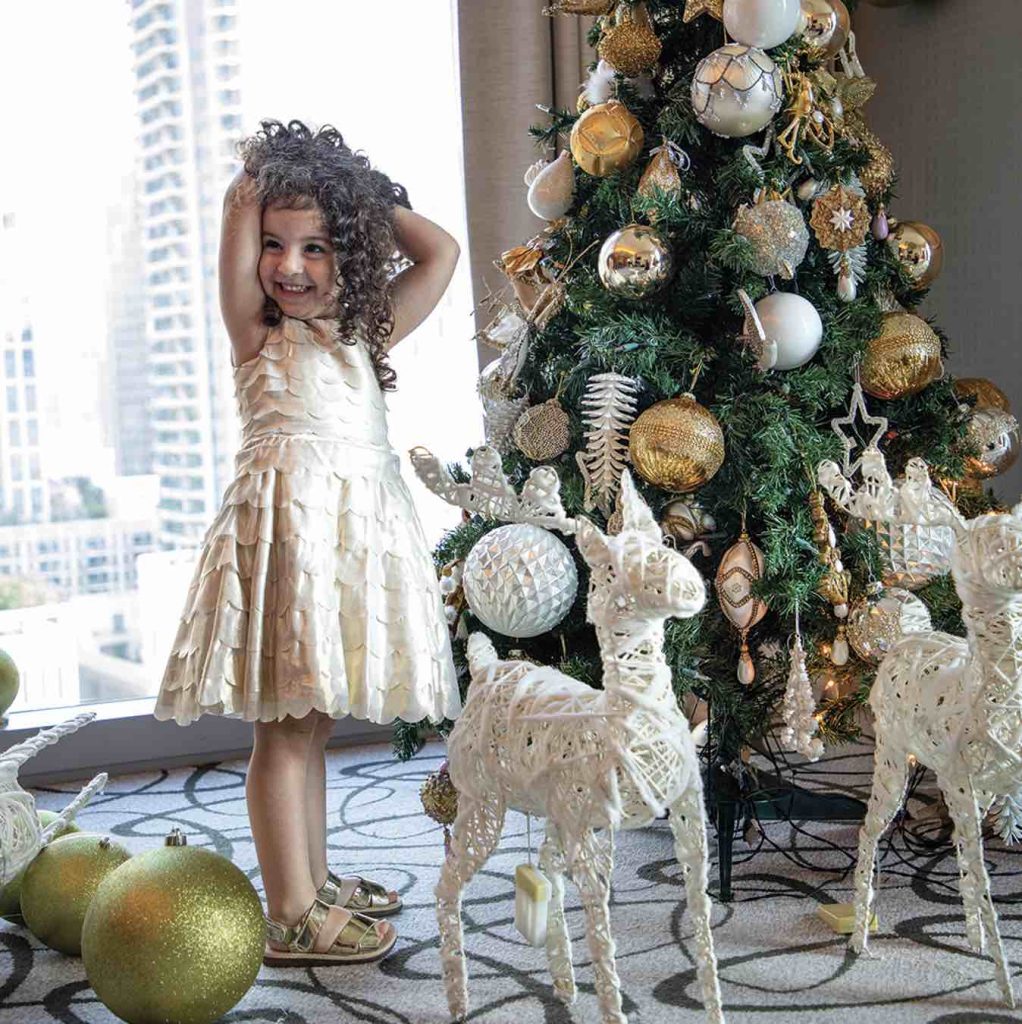 Kicking off the festive season is a series of afternoon teas at La Patisserie featuring French 'manifique' classics such as rich and creamy Chocolat Chaud a L'Ancienne, plus various savoury snacks with delicious seasoning, all served in an opulently divine setting. The senses are equally dazzled with gentle tinkling of the piano, played by resident musician Adam, who engages guests with his mixed repertoire of holiday classics. Don't miss out on this delightful afternoon offer, only available until the end of December and is priced at AED 199 for two people.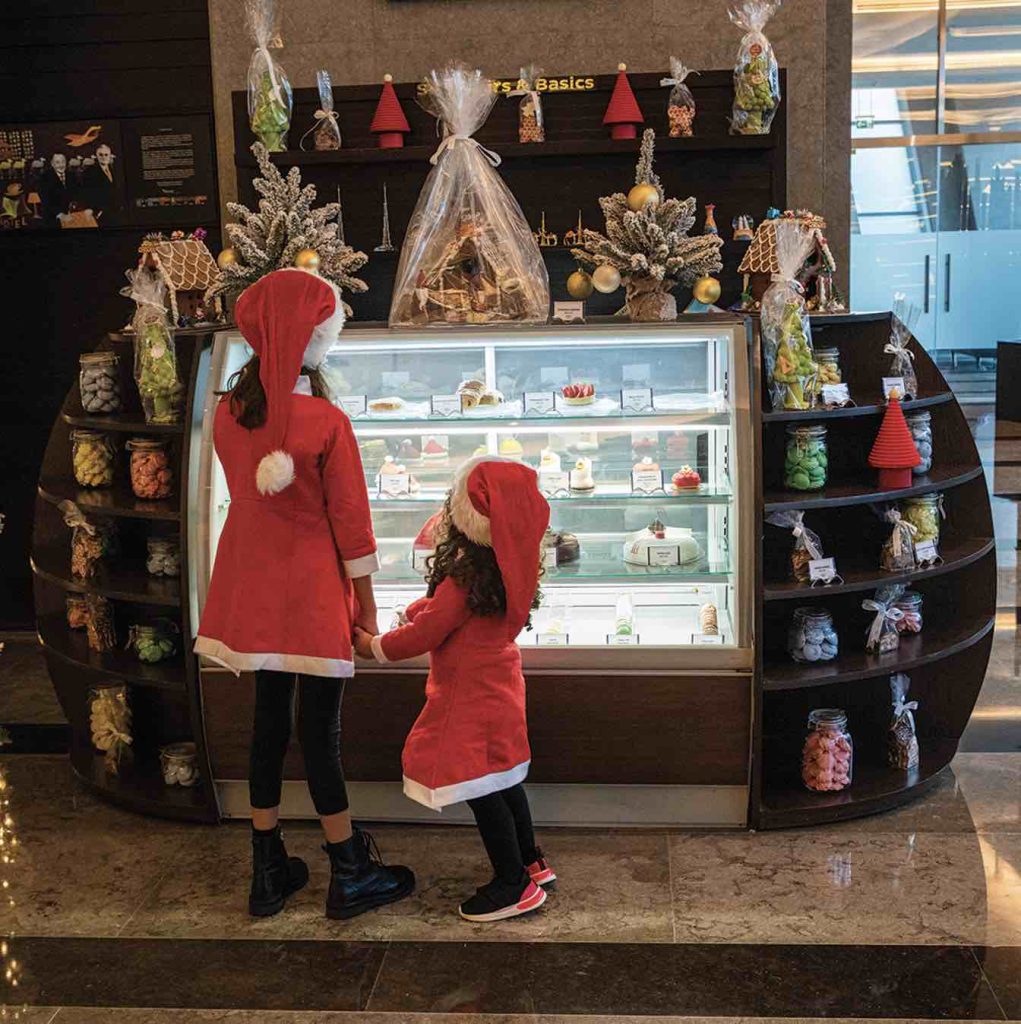 Christmas at home is all the rage in the city and fortunately there's a ton of suitable options to ensure your time is spent at home entertainment guests and opening your stocking, rather than slaving over a hot stove in the kitchen. You can get takeaway gingerbread houses, festive hampers, and a turkey to go for AED 599 from La Patisserie from December 8th onwards, just make sure you give them 24 hours' notice for the brining and cooking process and to prepare all your festive goodies.
Looking to get glammed up and dine out? Sofitel Downtown has an indulgent feast planned for all the family on Christmas Eve and Christmas Day. On the 24th at Les Cuisines, feast on an extravagant international menu including tender carved and glazed roast turkey, roasted prime rib, all served in a glorious buffet with live cooking stations. There's live entertainment and you can even get a surprise visit from Santa for only AED 170 (sorry, guys, this is for kids only) and get food and soft drinks included in the price, for the little ones between 6-12. Adults, meanwhile, can enjoy the house beverages package for AED 495 or with soft drinks for AED 385, available from 7-10:30pm.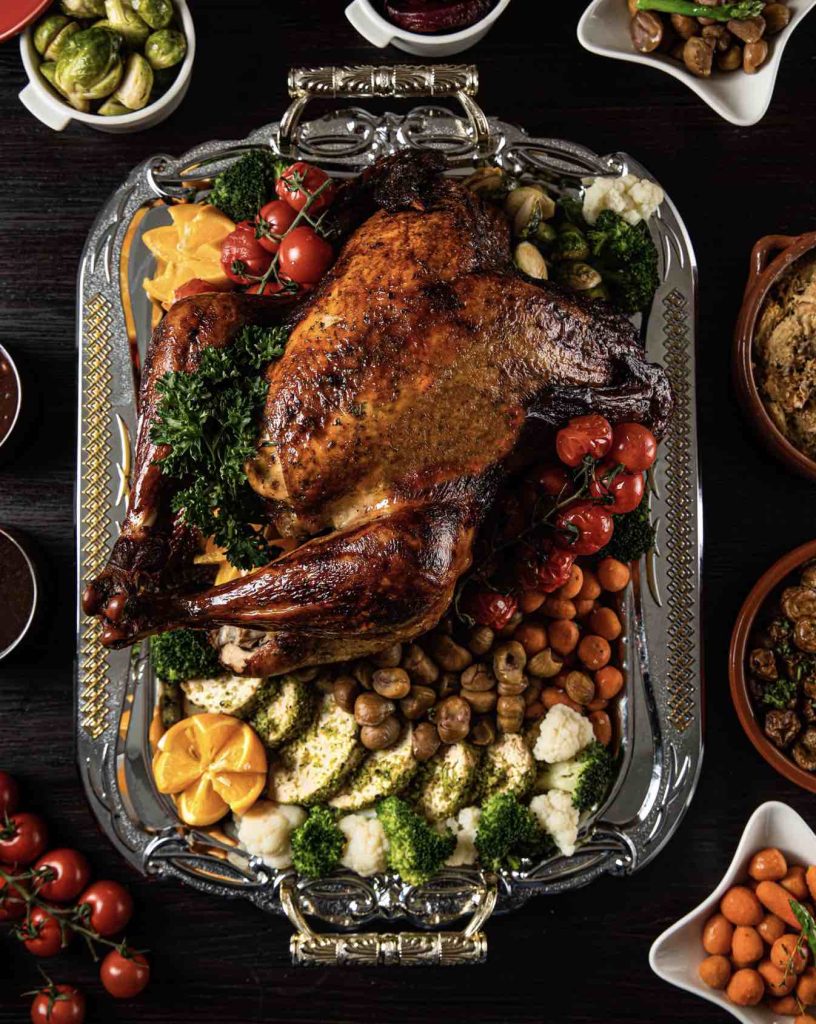 For your Christmas Brunch on the 25th, where better to celebrate than in the sun with stunning skyline views across the Burj Khalifa and the hotel's very own infinity pool? The brunch is displayed on a food cart set up from 1-4pm and there's live entertainment on the day, plus the pool is open so you can dispense with the kids for a dip while you and the rest of the adults enjoy one of beverages available. Kids eat for only AED 170, including soft beverages, while the soft drinks package for adults is AED 350, and with premium house beverages it's AED 475 per adult. It's a rare treat to be able to enjoy a poolside Christmas lunch in comfortable 25 degree heat.
Sofitel are even hosting their very own Joyous Festive Market, with glittering décor and entertainment bold enough to rival any other festive market in the city. A decadent wonderland of sparkling lights, treats and live entertainment, all to accompany guests who stroll around enjoying the nibbles. From international cuisines to a la carte offerings, there's also traditional mulled grape with spices, premium beverages, themed cocktails, and hot cocoa. The food offerings include Yule log and edible Santa hats made from fake snow. Also located by their lush infinity pool with incredible downtown views, the event is open on the 24th from 7-10:30pm and tickets are AED 295 per adult, including house beverages.
For festive enquiries and bookings please contact: +971 56 996 0582 or email lendsy.keith@sofitel.com. Sofitel Downtown is situated in the heart of downtown Dubai and linked to both the Burj Khalifa and The Dubai Mall by the skywalk.