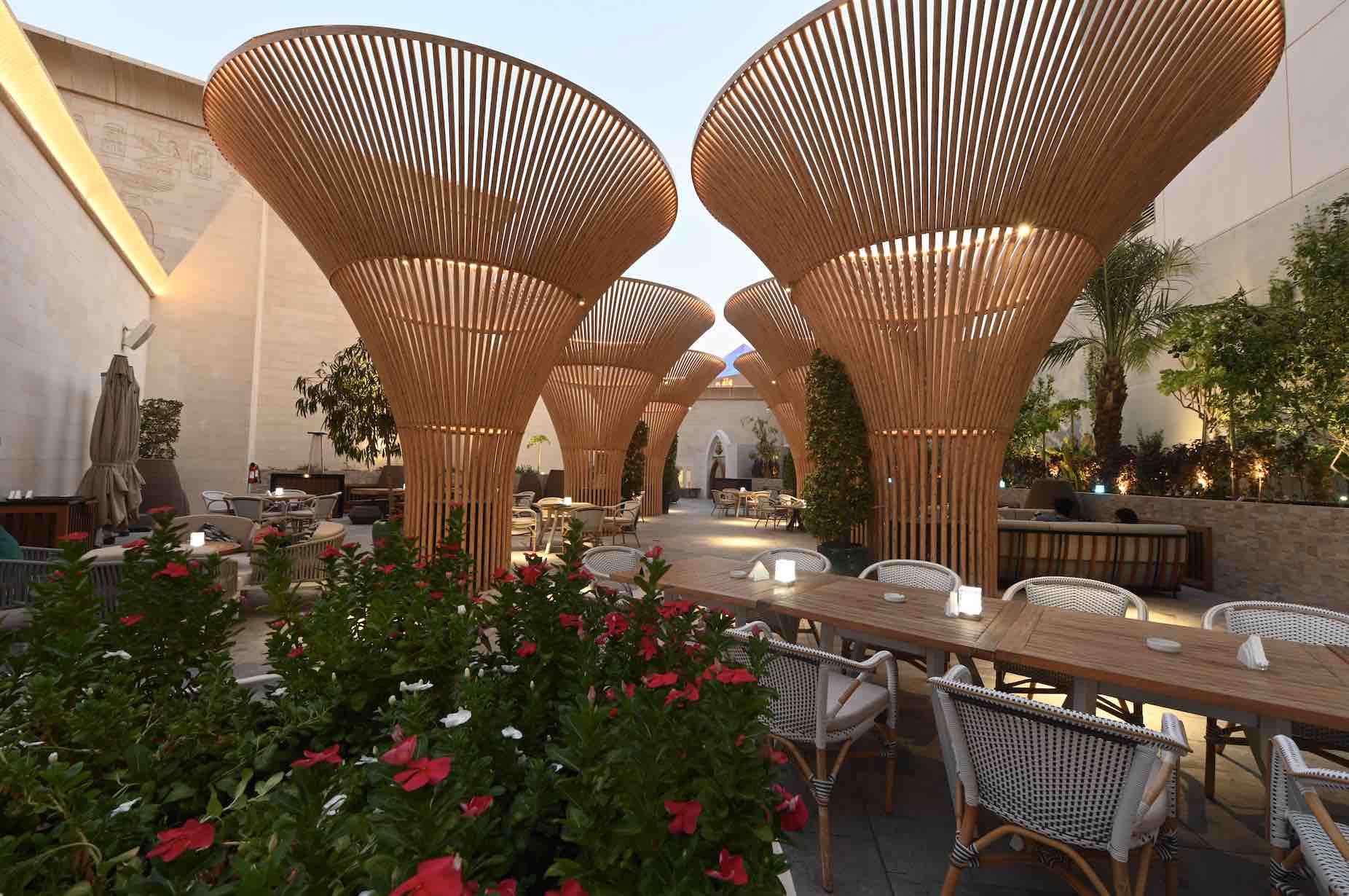 An air conditioned garden setting in the heart of Dubai makes an exciting location for the best Lebanese restaurant and retail outlet in town! Make a point of visiting Wafi Gourmet Garden on the 1st floor of WAFI and find alfresco dining at its best.
Dining in a lush garden setting is something to be experienced during hot summer months or simply enjoy the pleasure of the outdoor weather during winter! This is what Wafi Gourmet offers.
Located on the 1st floor of WAFI, the restaurant has opened doors to an all new garden. Where the temperature-controlled environment keeps it cool when the weather is hot.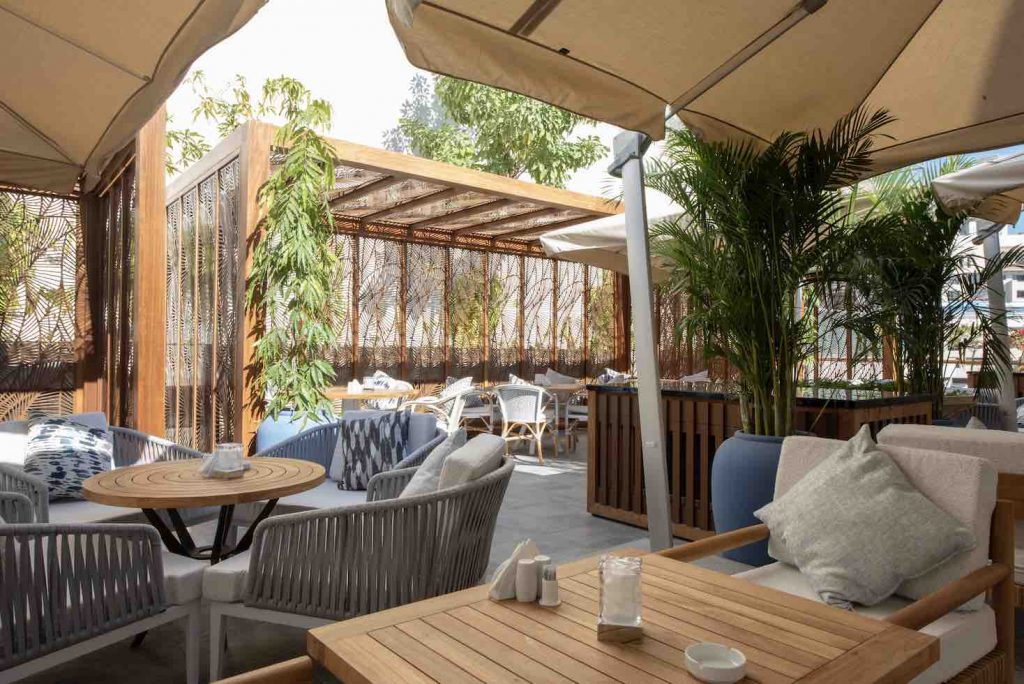 Such a refreshing experience and invigorating place to eat. A perfect setting for an alfresco dining experience that works for all seasons.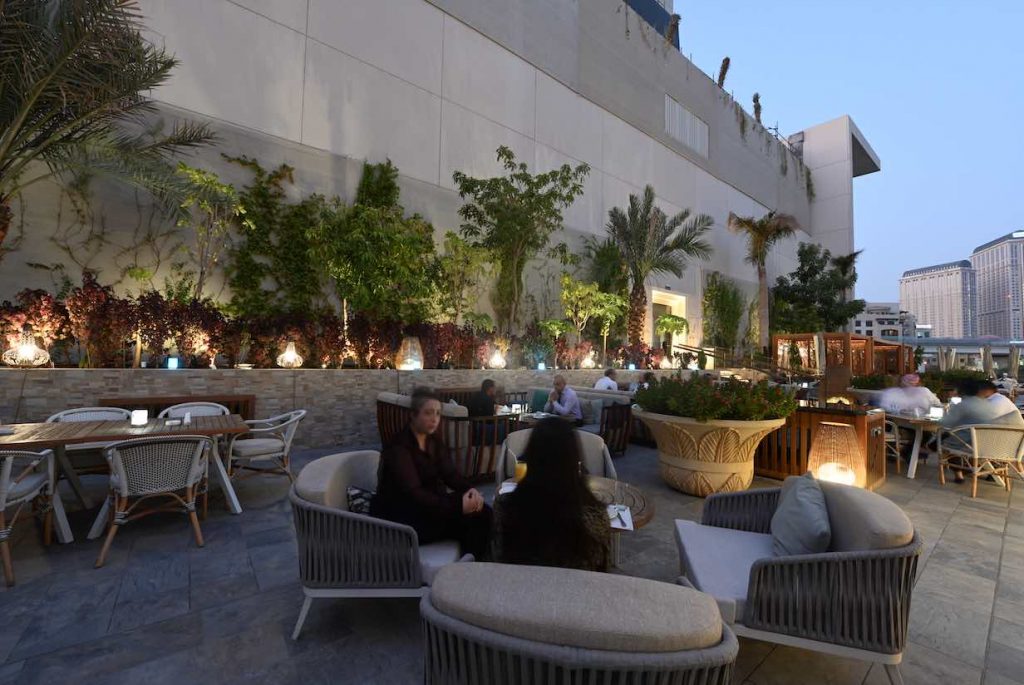 Wafi Gourmet is a sensory treat
Dedicated cooking stations in the garden add to the visual and aromatic experience. The retail area welcomes you with a fantastic array of spices, fruits both fresh and dried, fresh vegetables and much more. Choose your favourites to take away or enjoy them at the restaurant.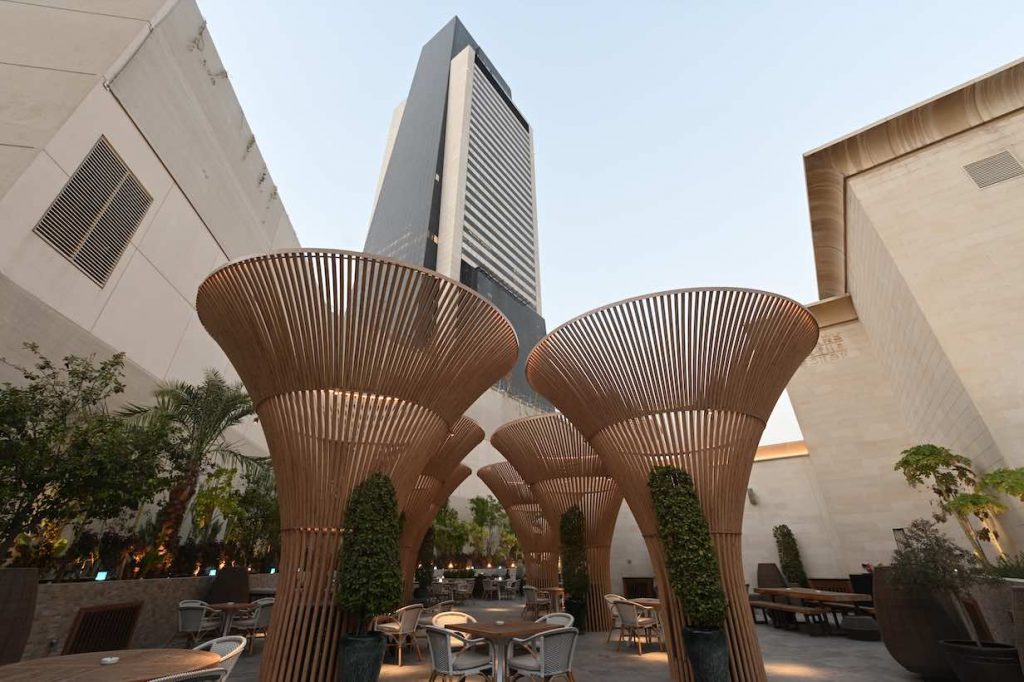 The garden is a huge attraction
The garden adds a whole new dimension and will inevitably become a favourite spot for regulars and will attract many new diners too. Shisha lovers will be able to order their favourite flavours in this garden too.
Traditional Lebanese cuisine cooked to a high standard of quality
The ethos of Wafi Gourmet is delivering Arabic dishes cooked in the traditional manner that older generations did naturally.
Lovers of authentic Lebanese cuisine will relish freshly grilled kebabs, hot & cold mezzeh, gourmet salads and their favourite shisha flavours to mention just a few.
There are few things better than delicious babaganoush or amazing shawarma surrounded by green and verdant nature. Or try hummus, fattoush and chicken livers – always a favourite.
Wafi Gourmet is open when you want to eat
Open for breakfast, lunch, dinner and even after-hours makes it ideal for a quick light bite, dinner or late-night munchies. Dine in or order a takeaway for a meal on the move.
Find out more
Try Wafi Gourmet's new garden experience today!
See the website for full details https://wafigourmet.com
For more information or to make a reservation, please contact:
Telephone:  +97143244433
Email: info@wafigourmet.com