Brunch
Drink & Dine
Fancy brunch with a view? .That will be the Sky high brunch at The Observatory Bar and Grill …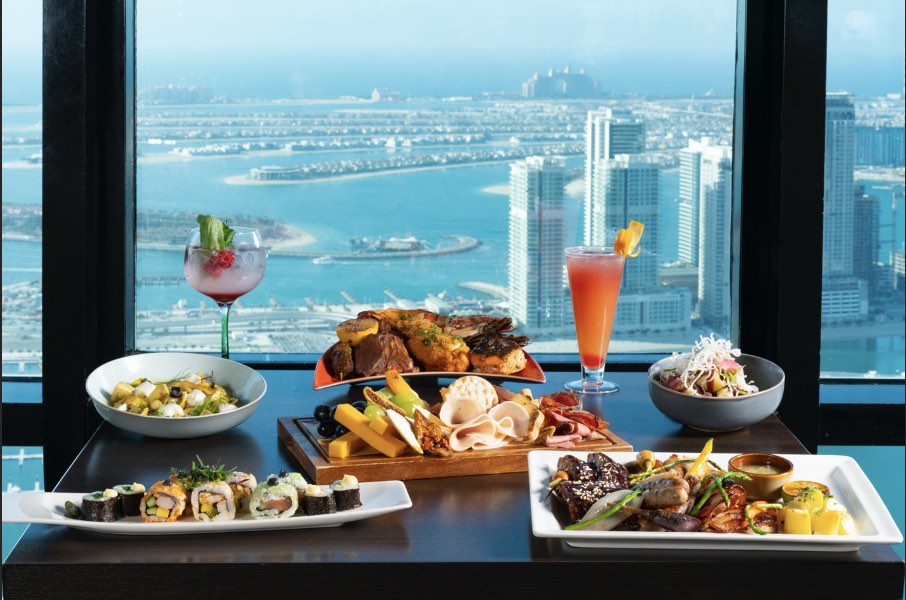 It's happened to all of us, brunch is booked and when you get there dressed for a party its empty as the crowd has moved on and your guests and friends turn to look at you. Brunch at The Observatory by Marriott Harbour however has earned its stripes fighting off the avalanche of competition to be a default go-to in our book for great views, food, service and the most important – reliable atmosphere.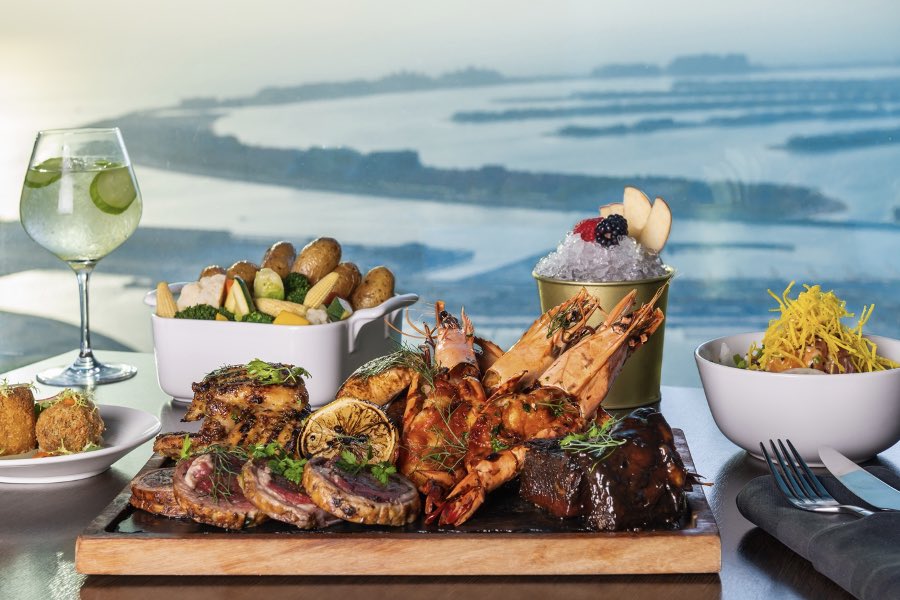 We visited the brunch at the Observatory Bar & Grill on Saturday and I must say it was fantastic. If you are looking for a brunch with the best views in Dubai then this is the place to go. You have views overlooking Dubai Marina, Dubai Harbour and Palm Jumeirah and it is no wonder they have popularised the brunch into one that incorporates flying as you can view all the sky divers on their descent at Zero Gravity. Sky High View is an apt name.
The brunch was reasonably busy and our waiters were superb. They were quick with everything and suggested drinks and food to go with.
We started with some cold cuts and cheese which were delicious. From there we moved onto sushi and salads and then we went for the pork platter as well as the grilled meat and seafood platter. For 2 people it was a lot to eat but we gave it our best go.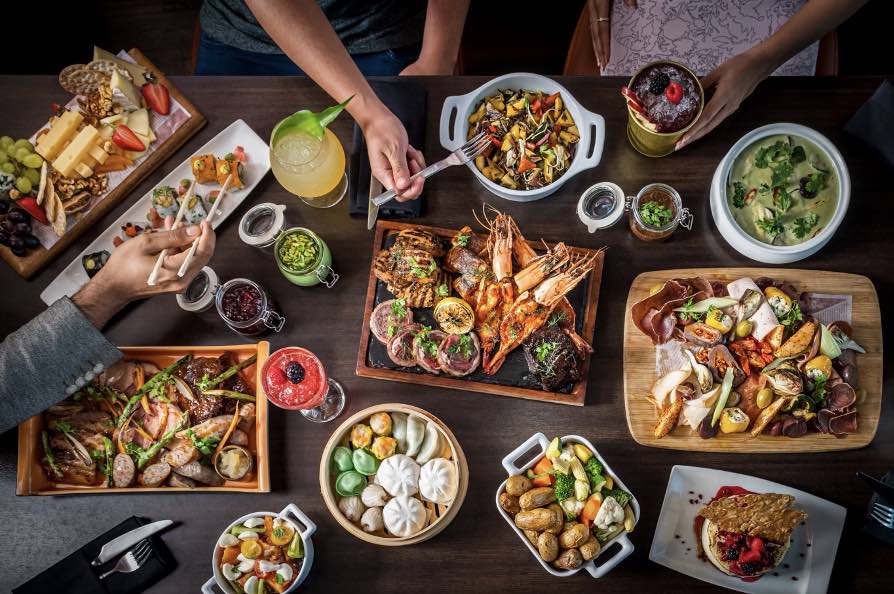 The cocktails all had airplane theme names also so we tried a few of them all the while listening to a nice mix of 80s and 90s music.
From the popular view you could see it was a place for people to bring clients also as we found many guests being shown over to have a look at the view where we were lucky, we could even see the world islands.
Overall, it was a brilliant brunch and a great location for either a birthday bash, a gathering with friends, a fun date or a place to bring visitors.
Call them on 04 319 4000