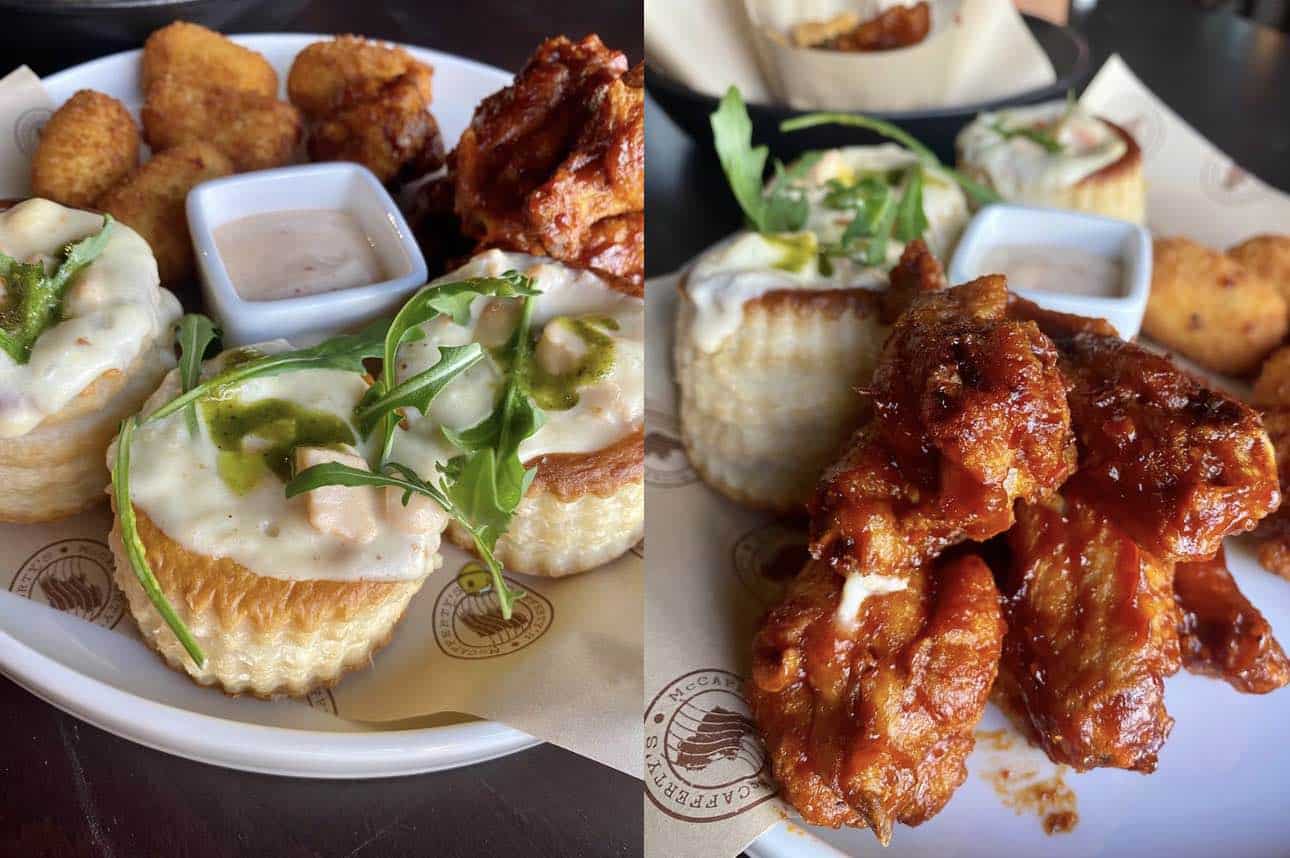 If you are lucky enough to have an early finish on a Friday, or can get away with bringing your laptop and 'working from home,' the new BBQ brunch by McCafferty's is the perfect start to the weekend.
Featuring a BBQ pit, shawarma station and pizzeria (and that's after the sharing starters) we were sure to arrive hungry – and we weren't disappointed. We started by getting stuck into some of our back home favourites; Greggs sausage rolls and Clonakilty battered sausage bites, and sampled the delicious bourbon sesame chicken wings and seafood vol-au-vents. It was hard to hold back knowing there was so much more to come!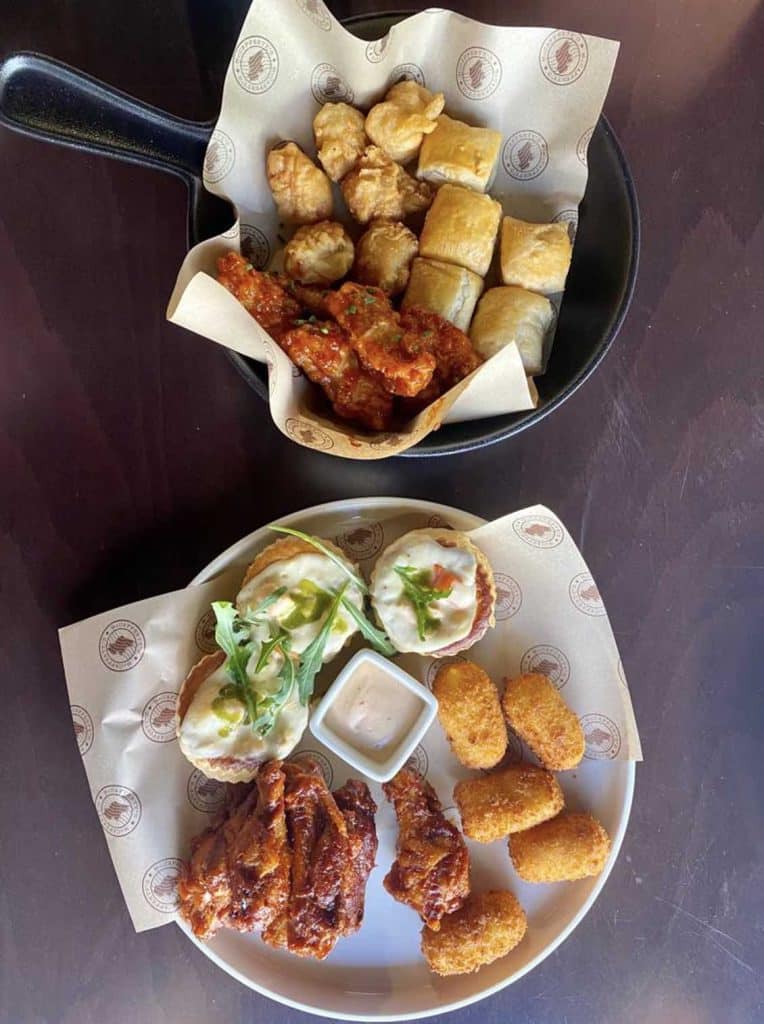 It wasn't long before the smoky aroma lured us to the BBQ pit and wow was it impressive! Two runs were needed to try the various meats on offer; brisket, Cajun southern fired chicken and American style hotdogs, but it was the famous BBQ pork ribs and lamb chops that took top place on the taste chart.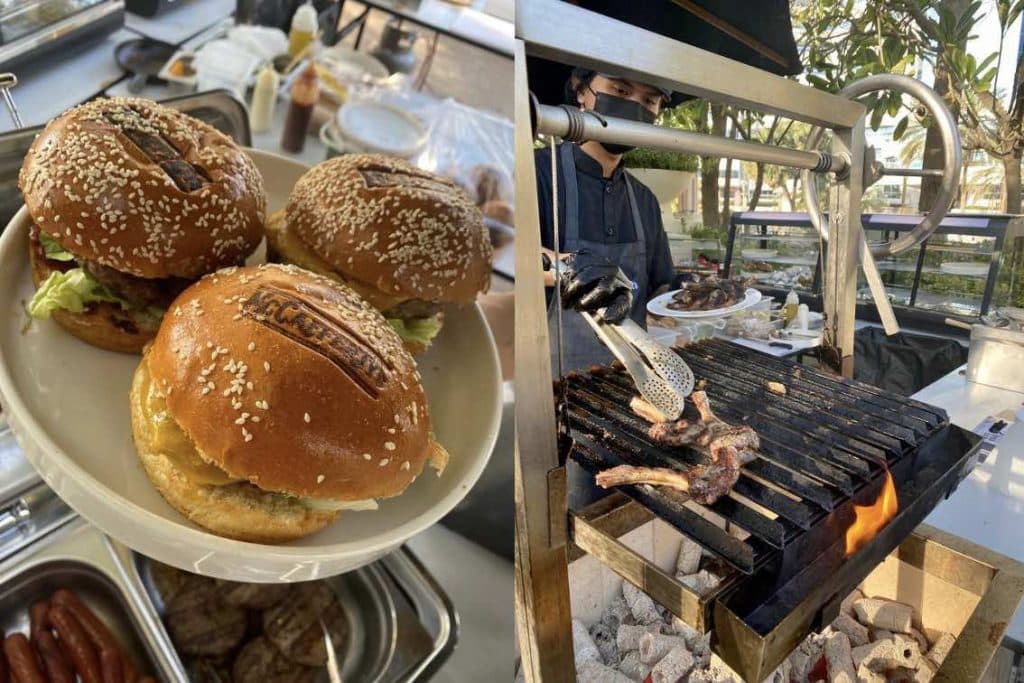 With a little bit of stomach room left we then ventured over to the shawarma station where a shawarma was made up fresh with our choice of salad fillings. What a fabulous add on to a brunch!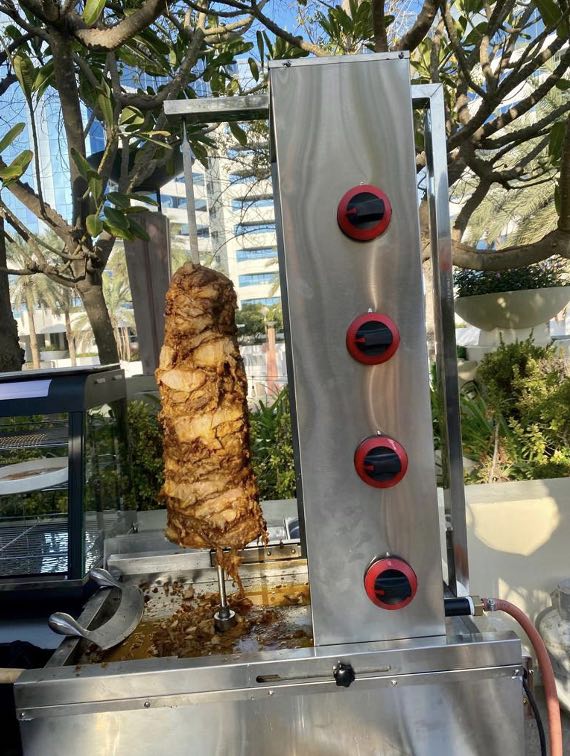 It was then time for a food break, and we sat back, relaxed and listened to the live music whilst taking advantage of the free-flowing beverages. With the package inclusive of sparkling wine and eight different cocktails, the aed199 price tag was very very reasonable!
Dessert was mini bites of some classic favourites which was perfect as a sweet finisher and to top off what was a great laid back Friday afternoon. We will definitely be back again and maybe next time we will even go for a dip as pool access is included!