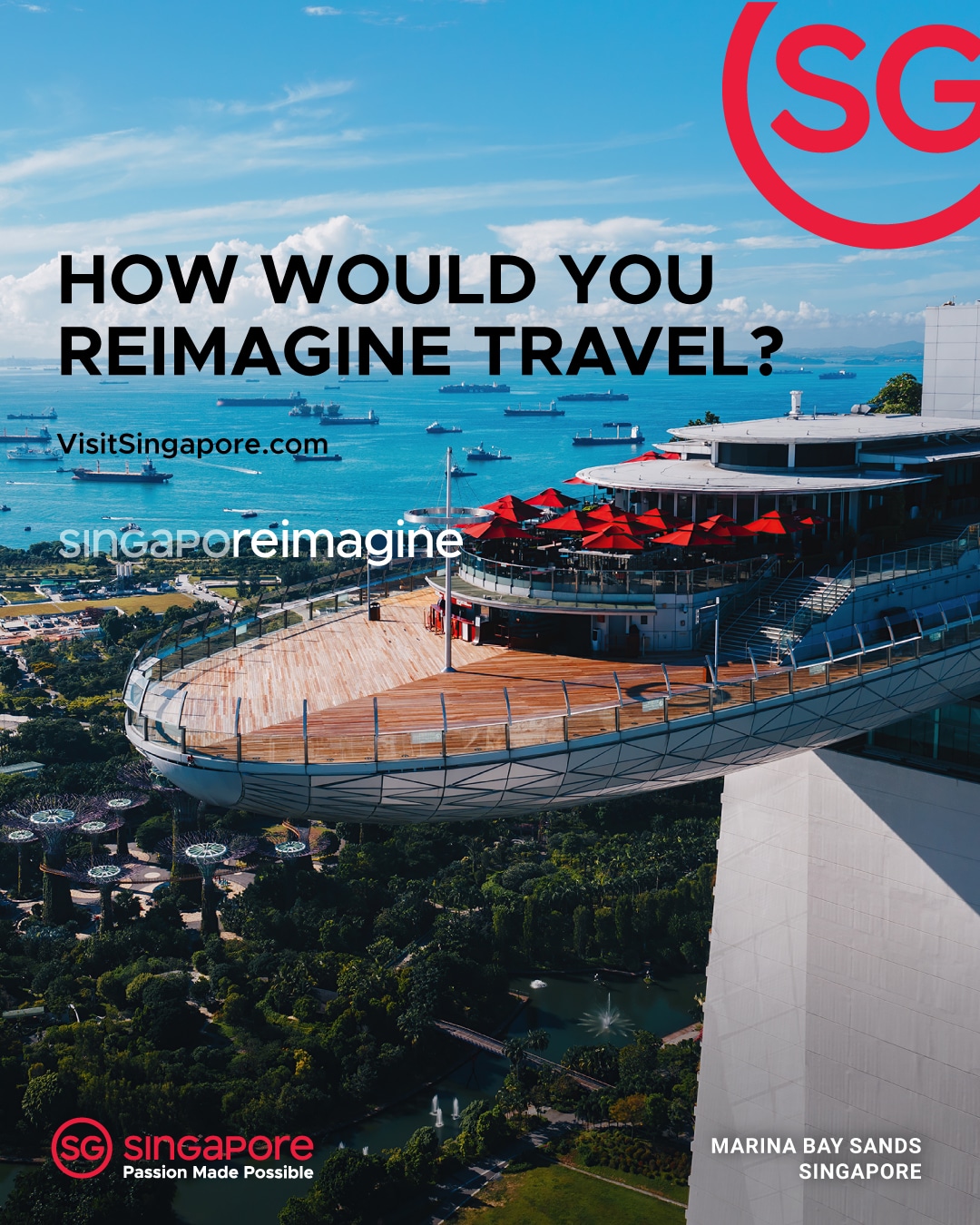 The possibilities are boundless – SingapoReimagine is about creating a new standard for travel.
Singapore is reinventing itself and preparing to welcome international visitors back. To reimagine travel through fresh and innovative experiences that ignite your passions. The city took advantage of the lockdown pause in global travel to look at how it could improve, adapt and reinvent products and experiences with stepped up hygiene and sanitisation to give travellers a peace of mind.
As borders gradually reopen and travel re-starts, the new revitalised Singapore will be a highly desirable destination for our next holiday trip, business meeting or conference.
People are in the mood to travel
Singapore looked hard to measure our desire to travel. The results of a study conducted by STB in August 2020, revealed:
Confidence in travelling overseas for leisure and business is steadily growing
76% of leisure travellers and 90% of business travellers are likely to travel in the next 12 months, if possible.
Singapore is seen as a safe destination to visit
Singapore is getting ready in exciting ways – Singapore Reimagined
Singapore is upping its image and making major changes to attract you. Imagination and determination blended with practical realism to deliver some exceptionally attractive features. They call it SingapoReimagine – new standards for travel. We think the results are looking good indeed.
Here's why:
At Changi Airport (Singapore's airport), you can now walk all the way from the entrance doors to your seat on the plane and check in your bags along the way – all without touching a single surface.
Think of the vision and changes that were required to achieve that, and extend that thinking to Singapore in general. Basically, they are making everything as safe as possible and come across as seamless experiences.
Some re-invented experiences we could look forward to when we next travel to Singapore:
Zouk Group transformed its nightclubs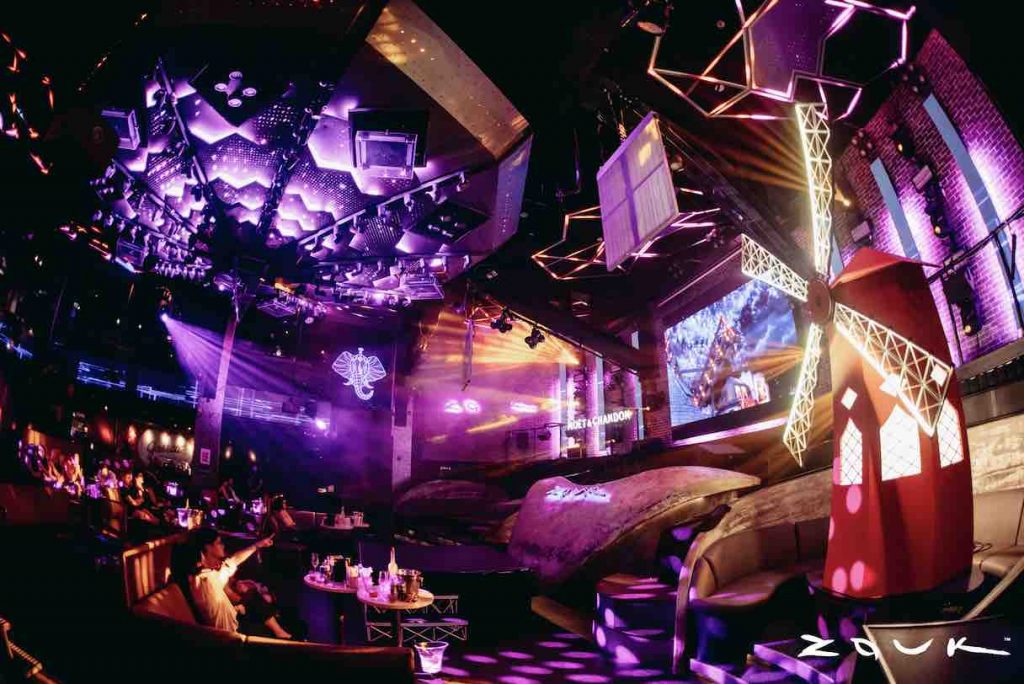 Nightclubs were closed so Zouk reimagined their clubs into other creative entertainment offerings:
Kitchen – Capital, a lounge space, transformed into a unique pop-up dining concept serving up Asian and Western dishes
Absolute Cycle – Zouk transformed their dancefloor into a Rhythm Cycling Studio experience with lighting and music.
Cinema Club – A new pop-up cinematic experience transformed the main room from dance floor to an immersive theatrical experience with food and beverage.
Hyatt Andaz Singapore's new staycation and 'workation' experiences
Guest safety is paramount in the minds of "the new traveller."  Andaz Hotel is certified with the SG Clean Quality Mark & a GBAC STAR cleanliness and training international accreditation. They instituted new initiatives like:
Digital concierge that allows guests to book amenities and request services or information 24/7, via a Facebook chatbot that's powered by AI
Contactless delivery of hotel amenities and food to rooms
Digital menus in all dining outlets
Key cards disinfected and frequent sanitisation of high-contact surfaces
Open now for staycations, Andaz Hotel also has a "Workation Package". This day-use of its hotel rooms as comfortable work spaces includes SGD 30 credit for in-room dining or in the hotel outlets. Available on weekdays for one adult for an entire 8 hours.
Marina Bay Sands high tech Conference Centre reimagined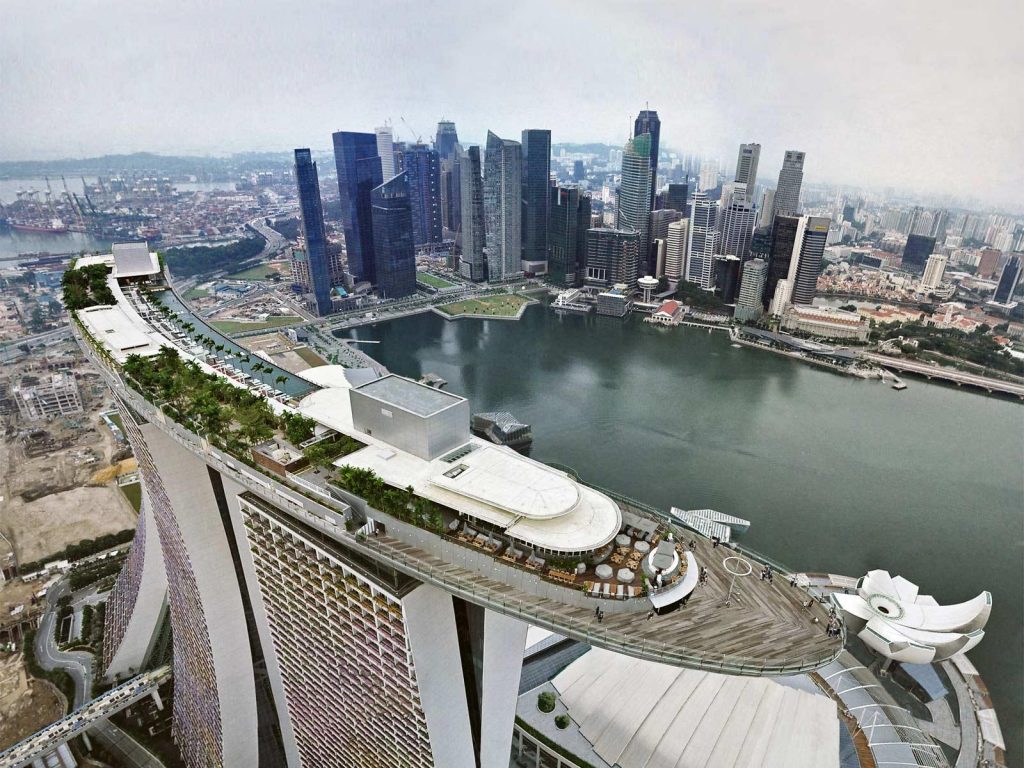 Focussed on a safe and sanitised environment to protect guests, Marina Bay Sands is the first Singapore hotel to introduce a queue management system for guests checking in. You can book a registration slot before arrival, saving time and avoiding queues. More common in banking and the like, it was customised just for the hotel.
Their Reimagined Conferencing uses a hybrid event broadcast studio. This state-of-the-art facility delivers broadcast-quality live-streaming capabilities and hologram functionalities, with a three-dimensional stage fitted with an immersive backdrop and floor that can be reconfigured for various events.
Adding Mixed Reality (MR) technology integrates the virtual and physical worlds to create an immersive and interactive presentation.
Memorable conferencing like you have never experienced before.
Transforming Singapore into a City in Nature
"The National Parks Board (NParks) is working to transform Singapore into a City in Nature. This vision builds on what Singapore has achieved today as a biophilic City in a Garden and seeks to integrate nature into the city to strengthen Singapore distinctiveness as a highly liveable city while mitigating the impacts of climate change."
The results of this initiative are something we hope to see for ourselves very soon.
More information:
SingapoReimagine is driven by the Singapore Tourism Board (STB). Find out more on their website.
We highly recommend watching the video clip where representatives of several tourism-focussed businesses speak from the heart about what they are doing and their vision for Singapore. It is not "salesy". Their passion, belief in, and love for Singapore shines through.