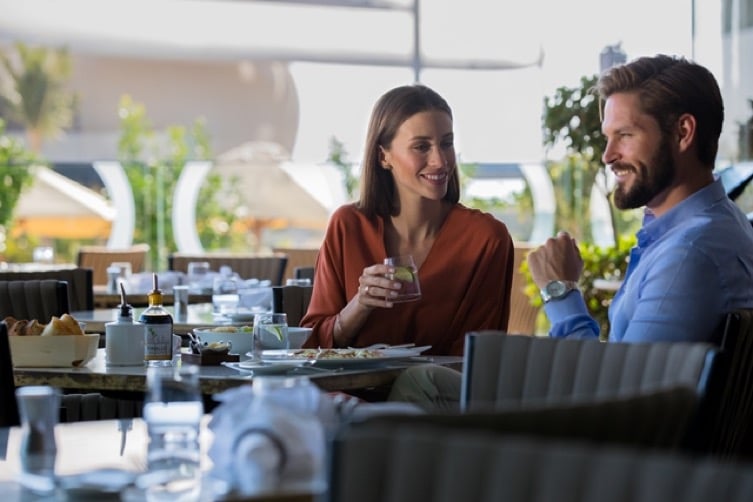 White truffle season is here! The famed Italian Alba truffles have landed in Abu Dhabi at BiCE @ Jumeirah Etihad Towers. For just 1 month (15 Nov – 15 Dec) chef Simone presents a special à la carte menu that maxes out the truffle flavour!
The magnificent Tartufi d'Alba have arrived! White truffles from Alba in Italy's northern region of Piedmont. The most famous in the entire world.
Chef Simone De Vivo and his team at BiCE celebrate that Italian heritage with a special à la carte menu from 15 Nov to 15 Dec.
White truffles must be experienced at least once
Whether you adore the subtleties of truffledom or have never before savoured the white truffle, see and taste what the BiCE team have cooked up for you.
Pamper yourself and your family or friends with extremely flavourful dishes specially designed to maximise the flavours of the famous Alba white truffles.
What's so special about the White Truffle?
White truffles are the most difficult variety to locate. They grow beneath the forest floor around the roots of roots of oak, beech, poplar and hazel trees.
Hunters lead out their specially trained dogs in late autumn through the hills around Alba. They are extremely patient and persistent individuals.
They have to be because the dogs could pass over the same spot 10 times and it's only on the 11th visit that the truffle has finally matured and emits its special scent that the dogs pick up.
There are fewer truffles available every year. That's because of global warming and the increasing levels of fungicides into the soil, as well as other factors. It makes them precious.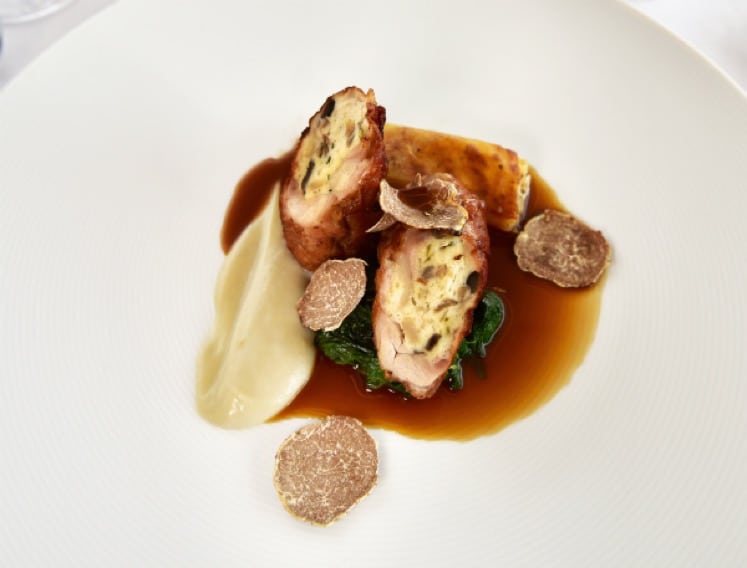 Flavours that connoisseurs swear by
White truffle gives of its best on mild dishes, such as pasta and rice. That's why it's a perfect pairing for Italian cuisine.
It also responds magnificently to ingredients such as oil and butter, cheese and cream.
Shave or grated over your plate, it immediately delivers its earthy aroma and transfixes you within seconds as you take your first bite.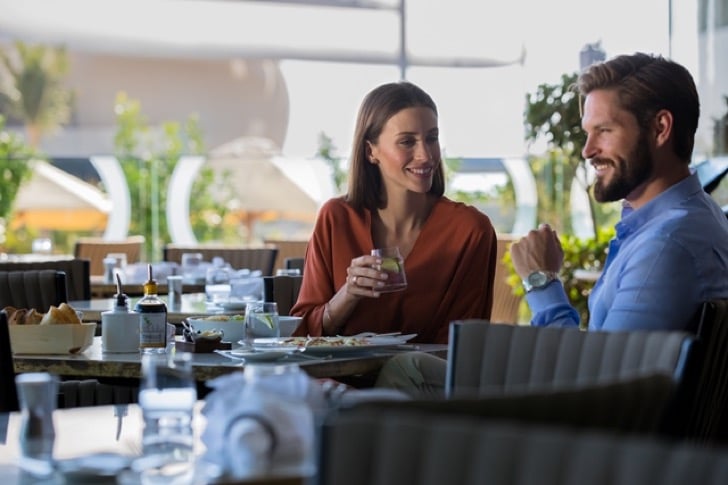 Join the White Truffle Fan Club at Whites
It's informal – well, it doesn't really exist! But not many people have experienced the white truffle. Be a part of this exclusive club with a BiCE white truffle dining experience.
When: From 15 November to 15 December
Where: BiCE @ Jumeirah at Etihad Towers
Saturday to Thursday
Lunch: 12:00 – 15:00
Dinner: 19:00 – 23:00
Friday 12:00 – 23:00
Happy Hour at La Terrazza 17:00 – 23:00
Maximise the pleasant weather on the outdoor terrace. Enjoy a generous 50% discount on selected beverages.
FOR RESERVATIONS
T: +97128115666
W: https://www.jumeirah.com/Dine/Abu-Dhabi/Etihad-Towers-BiCE?utm_medium=Other&utm_source=Other&utm_campaign={JAD}%20JAD-TheInsider-BiCE-November2019