Max out the fun of your stay in this luxurious desert resort hotel. Here are 16 desert adventures that you and your family will thoroughly enjoy and remember for a lifetime, like fat biking across the dunes at night.
More than a luxurious desert retreat. Much more.
Making the most of the location less than an hour from Abu Dhabi means exploring and experiencing the desert surroundings by day and by night (the really exciting bit!).
The hotel has organised many fun activities for both adults and kids. They maximise your family's stay at this high end resort hotel. We have selected 7 of the best to entice you . . .
Adventure #1 – Fat Bike Dune
Get out there on the dunes! Fat biking is both great exercise and a fascinating adventure of discovery. Your fat bike's extra wide tyres are designed to float over the sands. See and photograph the undulating dunes, fossil dune formations and animal tracks. The adventure course is matched to your fitness level over flat ground or up and down the dunes.
Adventure #2 – Fat Bike Night
Everybody loves this exciting night-time adventurous bike ride out into the desert! It looks so very different in the dark, lit by the 5000 lumen light on your fat bike. Steer and manoeuvre through scrubland as well as up and over dunes. Keep your eyes peeled for the wildlife at night too – wild gazelle, beetles and geckos are all about you under the velvety starry night sky.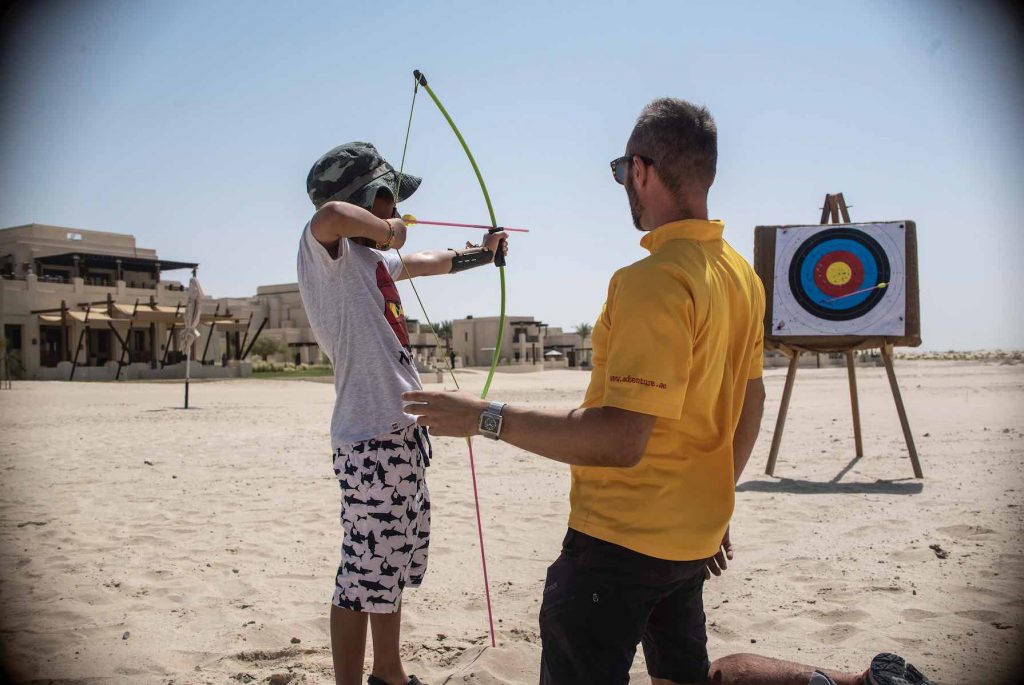 Adventure #3 – Archery
Even the Prophet Mohammad loved archery and owned 6 bows. Now you can learn the basics of this ancient hunting skill too. It's perfect for all the family and the instructor teaches the 5 stages of shooting an arrow on Al Wathba's own archery range.
Adventure #4 – Axe & Knife
Just like the movies – throw axes and knives and test your accuracy. Kids especially love this! Your instructor teaches several throwing techniques and how to adapt to various distances from your target. After an hour you may not be expert but you will certainly be more effective!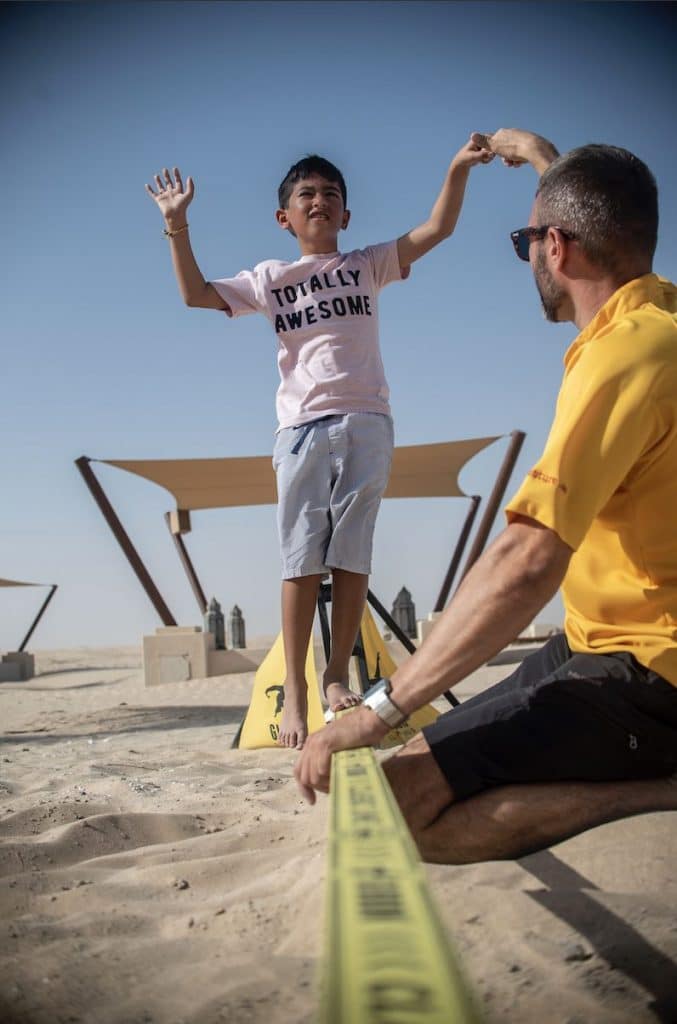 Adventure #5 – Slacklining Over the Sand
You won't believe how walking along 2 inch (5cm) webbing stretched between two anchors can improve your balance! The sport of slacklining was once used to train mountain climbers and you will see why. It exercises so many core muscles to enhance your co-ordination and agility. Try it and see for yourself.
Adventure #6 – Personal Falcon Flying
Take control of your own raptors. Fly a traditional Bedouin hunting hawk and two falcons yourself in this hour-long interactive show. Experience them fly towards you and land on your fist with speed and precision. Truly unforgettable – especially for kids.
Adventure #7 – Camel Race Track & Camel Souk Tour
Immerse yourself in the UAE's national sport. Start by watching camels being trained at Al Wathba's own camel race track. Learn and see fascinating facts and info, such as how camels have adapted to the desert and how jockeys ride them. Finish at the camel souk packed with camel equipment like blankets, whips and robot jockeys!
Adventure #8 – Bedouin Palm Weaving
There are secrets involved in this ancient craft – such as how to split the dried palm leaves. We won't spoil your adventure by telling you how it's done – find out for yourself! Mastering the basics is fairly easy but crafting beautiful mats, baskets and bowls takes a little practice. It's great fun trying it out and extremely satisfying when you create a piece of craftwork of your very own, as you will during this experience. Learn the basics in this intriguing adventure and build on those during your stay and after you return home.
Adventure #9 – Bakhoor
This highly fragranced and evocative incense bring a sense of peace and calm to your home. There are many variations that use different techniques and ingredients – such as sandalwood and frankincense – but every recipe is different. Your instructor demonstrates the method and then you can make your own under guidance. Best of all, you get to take home the marvellous substances that you have created in the fascinating adventure. You also get a bakhoor burner and charcoal so .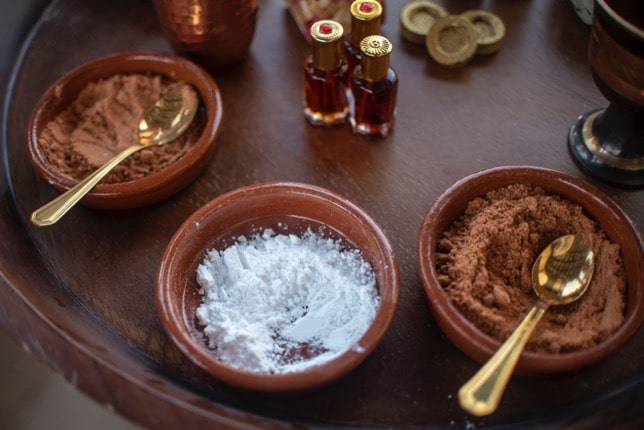 Adventure #10 – Nocturnal Animal Hike
The desert at night is mightily exciting and very different from the daytime experience. It's when the nocturnal creatures emerge to forage and hunt. Your tour guide knows the area and its animal inhabitants – when they emerge and the best places to find them. Special infra-red torches show up gecko tracks and paths. Kids especially adore the sense of adventure that being out in the desert after dark brings to the experience.
Adventure #11 – Desert Exploration Drive & Wathba Hill Tour
Explore the desert in an all-terrain vehicle driven by an expert local who knows the best places, the most fun routes and what lies off the beaten track. This is one of the best ways to experience the desert in all its raw glory. You will stop off to wander and explore on foot with lots of photo opps. Finish up with a trip up Wathba Hill – an amazing man-made 600ft local landmark that provides unsurpassed desert landscape viewing.
Adventure #12 – Endurance Horse Racing Village & Wathba Hill Tour
Endurance racing is a sport like no other. Rider and horse must match speed over the course with energy conservation and stamina. Distance, weight, henna and heart rate monitors all play a part. The winner is the one who gets the balance just right. See the jockeys and horses in action as they train for these arduous races. Pick up tips from expert riders and learn the history of these majestic Arabian horses. Afterwards, take a tour around the incredible heights of man-made 600 foot Wathba Hill with its spectacular views over the desert.
Adventure #13 – Arabic Artisan
Soap making is an ancient craft and local artisans show you how to make your own. Great creativity is assured because of the wide scope of ingredients you can include – from sandalwood and cinnamon to frankincense and myrrh. Even coffee grounds! You learn the benefits of each ingredient and which suit either oily or dry skin, sensitive baby skin, shaving and eczema. And pampering spa soaps too! Take your new skills home and enjoy a brand new hobby.
Adventure #14 – Horse Riding Mornings & evenings
Join in the Emirati passion for horse riding and combine the dazzling morning desert or starlit night sky with exploring the dunes. You don't have to have any previous experience and you will be matched with an animal that suits your skill levels. Why not add in our falconry experience and max out the fun and pleasure!
Adventure #15 – Desert Creepy Crawly Soap Making
Kids love bath time and even more so when the soap has a desert creep crawlie inside its translucent depths. Now they can make their own bars of soap and choose their creepy crawlie! Of course they are toy insects and not the real thing, but the effect is realistic. Spiders, geckos, lizards and scorpions aplenty. Grown-ups can enjoy the adult Arabic Artisan soap class for a unique and very different family experience.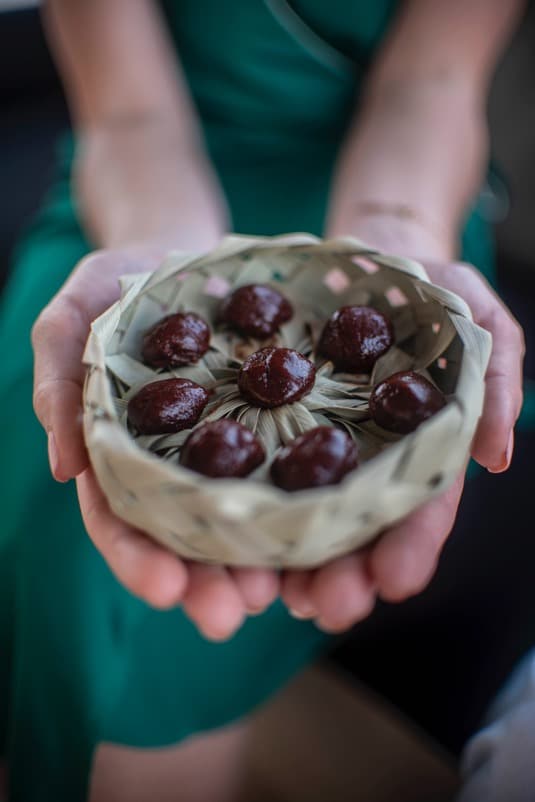 Adventure #16 – Wetland Reserve Tour
This marvellous nature reserve is home to over 200 migratory bird species and a spectacular 4,000 tall and pink Greater Flamingos plus greater spotted eagles. Reptiles and mammals include desert monitors and red foxes. See them from the viewing platforms, bird hides and walking trails. A nature lover's paradise. Learn how ancient Bedouin tribes used the flora for medicine. Not to be missed!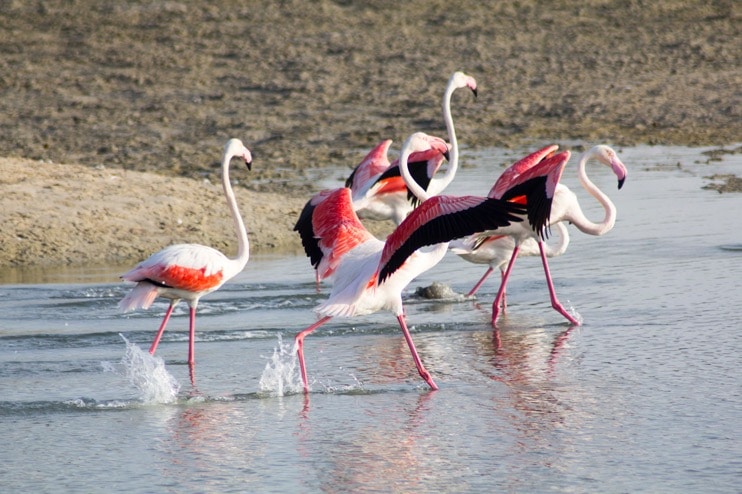 Get started today – find more details
Book your adventures today! See below for the hotel's website and phone number.
FOR MORE INFORMATION
T: +971 (0)2 204 4444
Email: jaw.conceirge@jumeirah.com
Visit:HERE