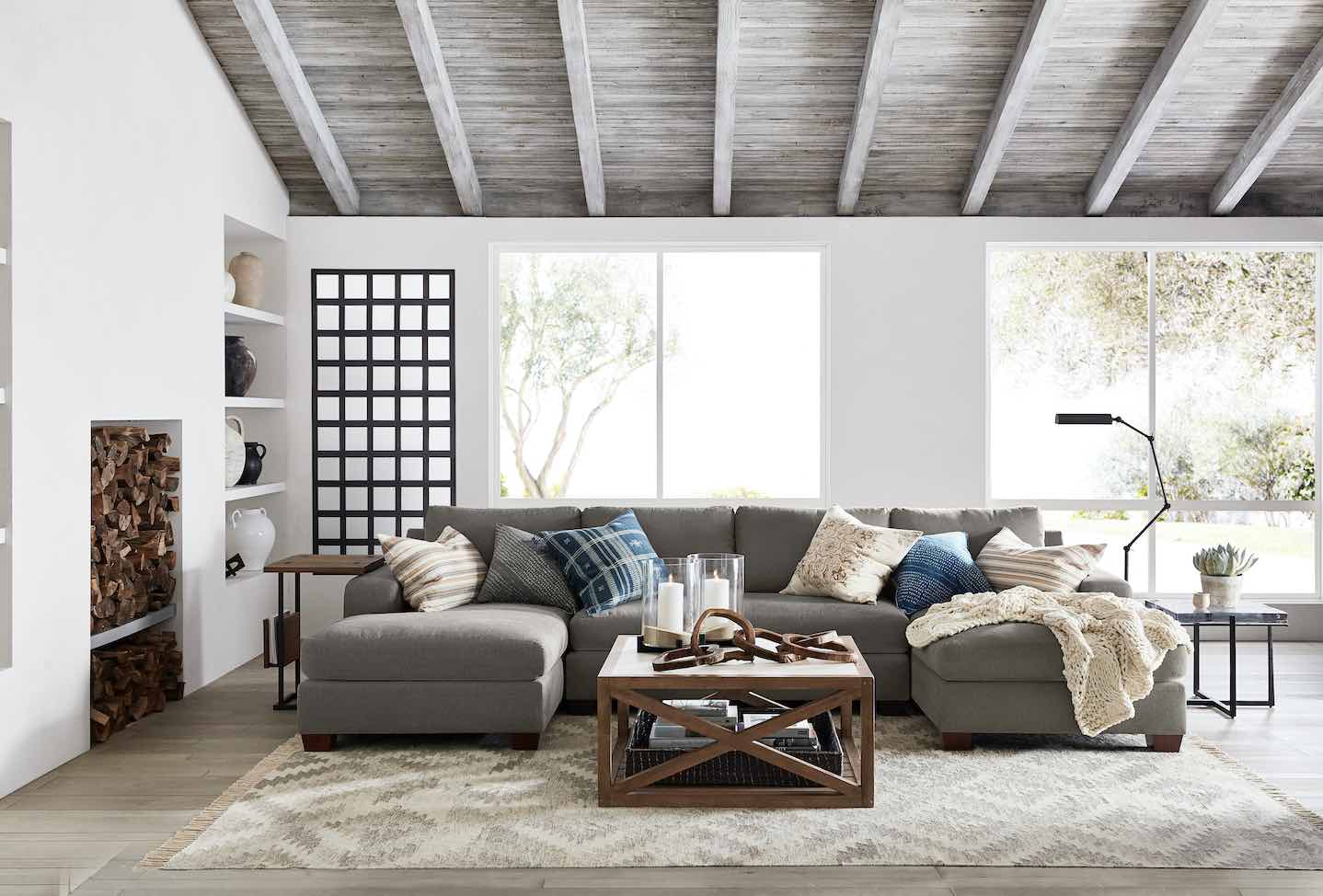 For those of you who just can't wait for your home furnishings and love the clean lines and global accents of these brands, you can now take advantage of their super-fast 'made to order' service
It's no secret that moving house in this region is a task often performed annually with quite impressive regularity. As such, upsizing and downsizing furniture to fit your new villa or sprawling apartment means that furniture shopping and furnishing are an essential part of most Dubai-dweller's leisure landscape. Pottery Barn, Williams Sonoma and West Elm have long been furniture favourites with their meticulous quality, natural textures and homely yet smart look and feels, so their new Made to Order service, which means you can design custom fabrics to make your own personal statement within your home. Choose from home accessories and décor pieces, furniture and signature statement items from various stores across the UAE to the comfort of your own home.
Your signature style can be incorporated into the designs with a large choice of luxury fabrics and designs so you can make statement pieces, including chairs and sofas, for your home or even office. The trio of brands are committed to their customers so their experience can be personally curated, and made, within a period of only 12 weeks. Notorious for quality throughout all of their pieces, their new swift service displays the affordable yet authentic designs that so perfectly suit modern living. The in-house design talent work seasonally with local and international partners to create a range of products that are universally loved yet remain exclusive in their appearance. Their Design Crew that facilitates the custom décor requests are a special touch and deign to deliver any project for customers no matter the size. The team are even available in store to help you visualise your fabric choices and choose your palettes and delicious fabrics.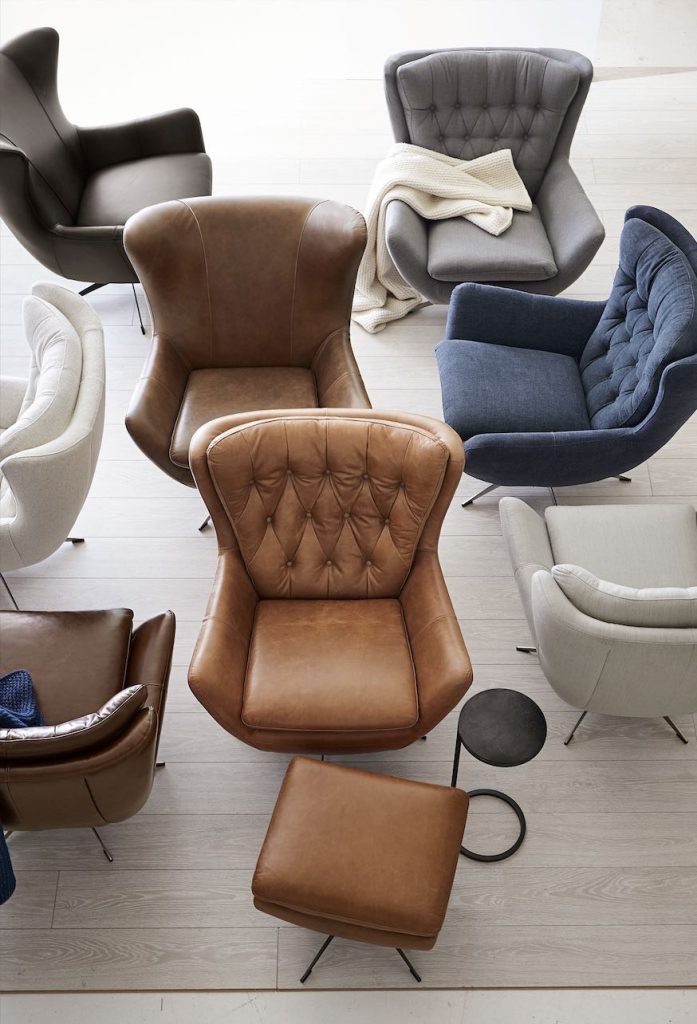 Pottery Barn is most famous for its old-style country cottage style, reminiscent of an upscale homely barn conversion, with an abundance of fresh white paint, whicker, and exposed brick. The brand manages to combine softness with warmth and delightfully vintage vibes. They're also a firm favourite for their pillows, soft furnishings, and plush sofas. Williams Sonoma on the other hand, while known primarily for their vast selection of cookware, cookbooks, and other tools, they also sell home furnishings. Known for a more contemporary and sleeker style than the cosy Pottery Barn, Williams Sonoma is more elegant, blending wrought iron with artisan-crafted pieces, and hues of metallica grey and white and prevalent throughout. Finally West Elm seems to be an aesthetic meeting point between the other two, combining classic finishes with mid-century styles, and textures from pine to leather, perfect for the modern-décor enthusiast. Elevate your interiors but remain unimposing and choose from a wide range that is also ethically sourced.
To explore the exciting 'Made to Order' services, visit their branches at Dubai Mall, Mirdif City Centre, Dubai Hills Mall, Dalma Mall-Abu Dhabi, Yas Mall – Abu Dhabi, Galleria Al Maryah Island – Abu Dhabi, or head over to their social media pages:
@PotteryBarnMena @WestElmMena @WilliamsSonomaMena