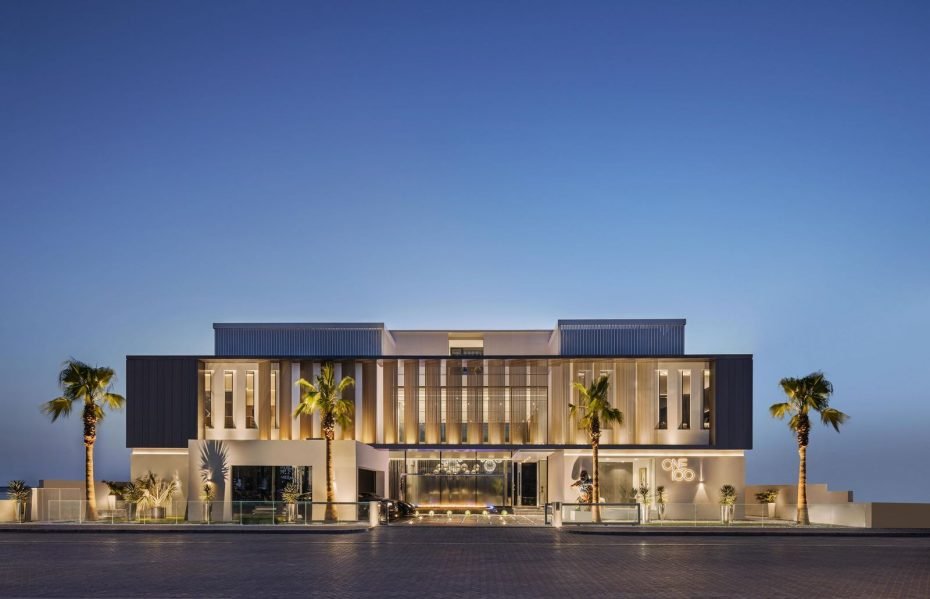 The ONE100Palm spans over 3-floors and has a built-up area of 14,000 sq ft
The most expensive property in Dubai, One100Palm, priced at Dhs111.25m has been sold.
The contemporary villa has been designed by the owner Michael Alibhai, and sold by Leigh Borg, managing director at Luxhabitat Sotheby's International Realty, who also brokered the deal.
The Swiss family from Monaco is intending to keep the home as a luxury rental, and continue promoting it through the website www.one100palm.com. The ONE100Palm spans over 3-floors and has a built-up area of 14,000 sq ft, within the most sought-after frond on Palm Jumeirah. The villa houses five spacious VIP bedroom suites with the master extended to 1,300 sq ft.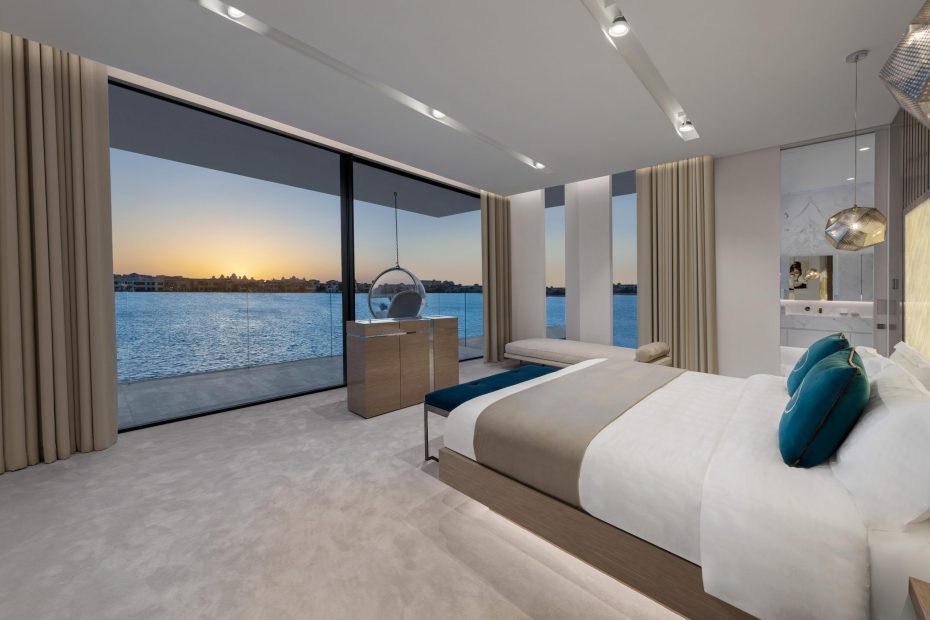 On listing the villa in June 2020, it has received widespread media coverage and has also been featured by local influencers like MoVlogs & Supercar Blondie.
The villa includes Bentley & Minotti furniture decor by Louis Vuitton & Hermes and various custom-made pieces handpicked and sourced worldwide. Out of three indoor/outdoor cinema lounges, there is an outdoor hydraulic pop-up theatre on the ground floor and a rooftop outdoor cinema along with an infinity glass Jacuzzi with a pop-up TV. Located on the second floor is a home cinema furnished in Hermes. It hosts an IMAX screen, 4k projector, and Dolby ATMOS sound, and hosts a popcorn and nachos machine and a candy bar for snacks.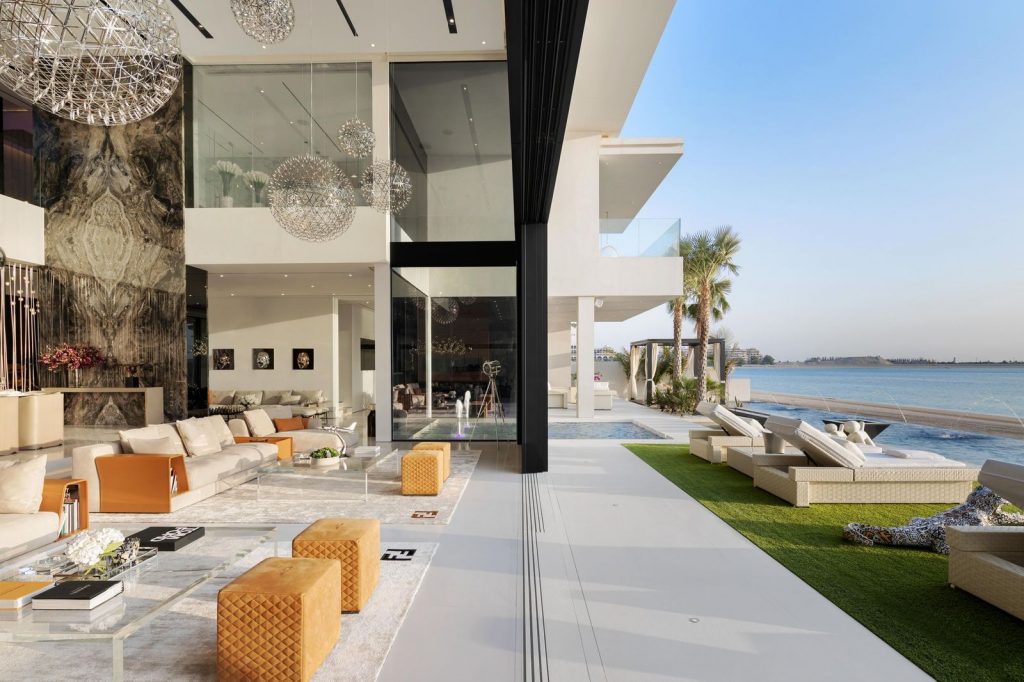 The villa serves doubly as an art gallery – adorned with sculptures by Richard Orlinsky and Eero Arnio as well as paintings by Fidia Falaschetti & Scrapsculteres USA.
"Leigh Borg from Luxhabitat Sotheby's was extremely professional; he knows his way to deal with high end clientele and executed his work as my broker with excellence. Would highly recommend him to represent high end properties due to his vast knowledge," said seller Michael Adam Alibhai.
"Due to the 'wow factor' of the villa and the video receiving over million views, you would get many people wanting to see the villa in person, however, only small percentage of the clients had the actual budget, so we had to shield the villa from this, carrying out the necessary due diligence on clients visiting. This is a personal new record for me, along with having the record in Emirates Hills for highest no.1 and no.2 sales in the past and my third villa transaction of Dhs 100 million plus," said Borg.