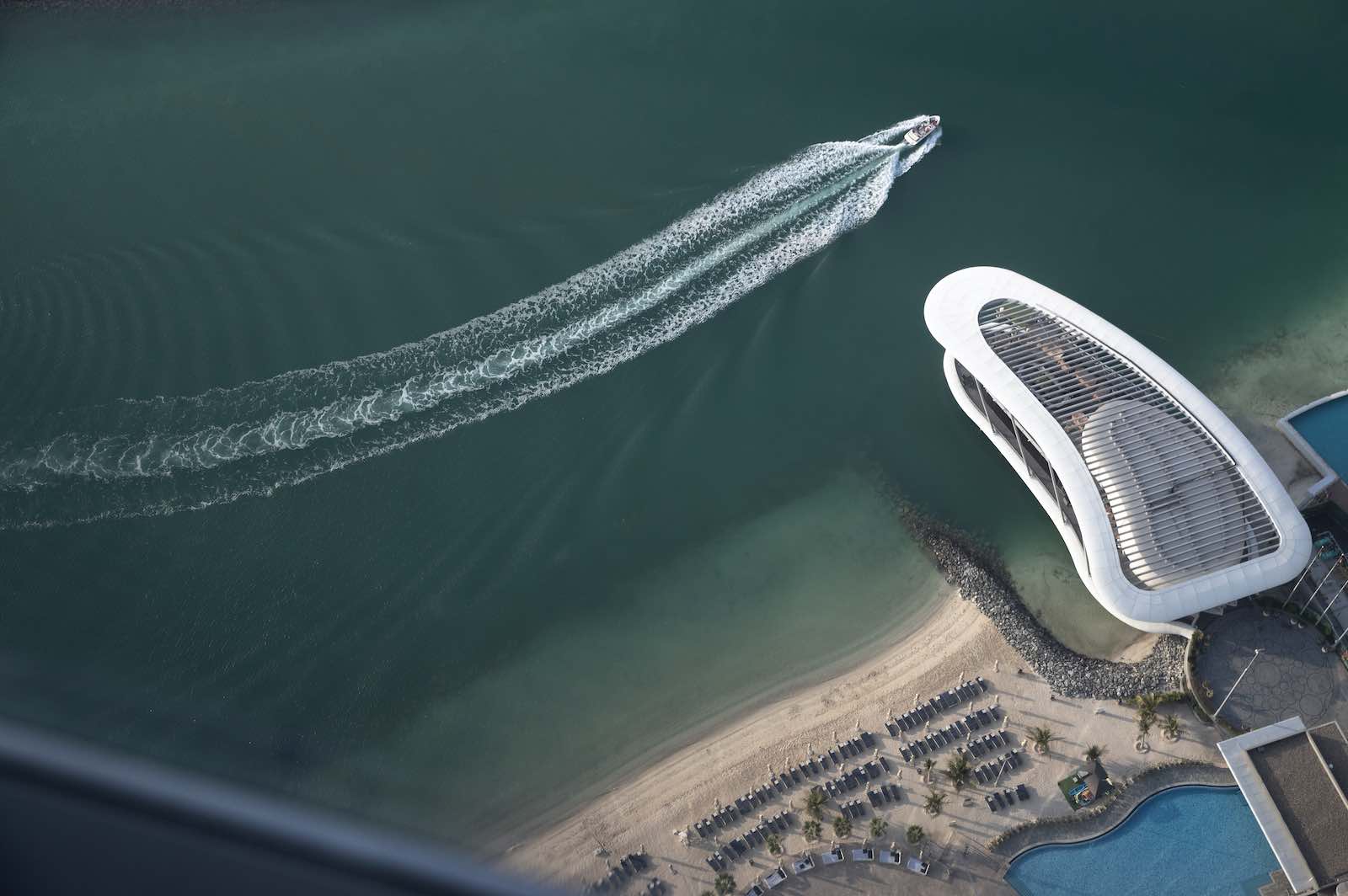 The Conrad hotel's latest offering a revamped summer version of their established Saturday brunch, complete with delightful World Cuisine, flowing beverages, and a family vibe bringing you the best that the capital city has to offer. With a myriad of cuisines and cultures without having to leave the country, guests can escape the city heat and step into an architectural and culinary experience, with an opulent setting that will leave them satisfied and wanting more.
Entering the opulent setting opposite a shimmering outdoor pool before you reach the inner brunch area. Nahaam is serious when it comes to their cuisine: premium quality ingredients with local and international delicacies, from Indian curries, sharing platters and healthy bites. What's great about their set up is that they have a mix of cuisine – which the staff are keen to inform you of, so you don't miss a single bite – in addition to an ice cream trolley rolling through periodically to stop at your tableside and top up your pudding bowl.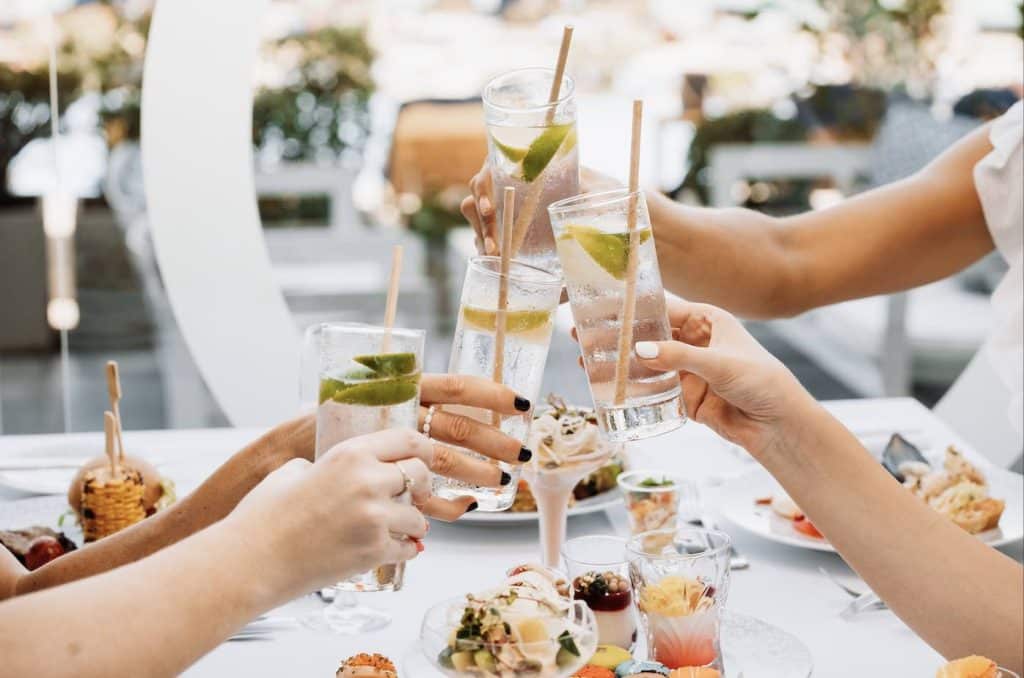 Our first course was from the delectable and lavish 'Fresh Beginnings' which featured a light and creamy burrata with confit candy potatoes, a chicken, mango and avocado salad, with a vast selection of sushi and sashimi. Our favourites were the fantastic seafood station where the pesky lobster claws and shrimp tails are taken care of for you – girls with recent manicures salute this idea. The 'fruit de mer' salads are eye-catchingly assembled in cocktail glasses and coloured dishes that offset the radiance of the seafood itself, which highlights its quality and freshness.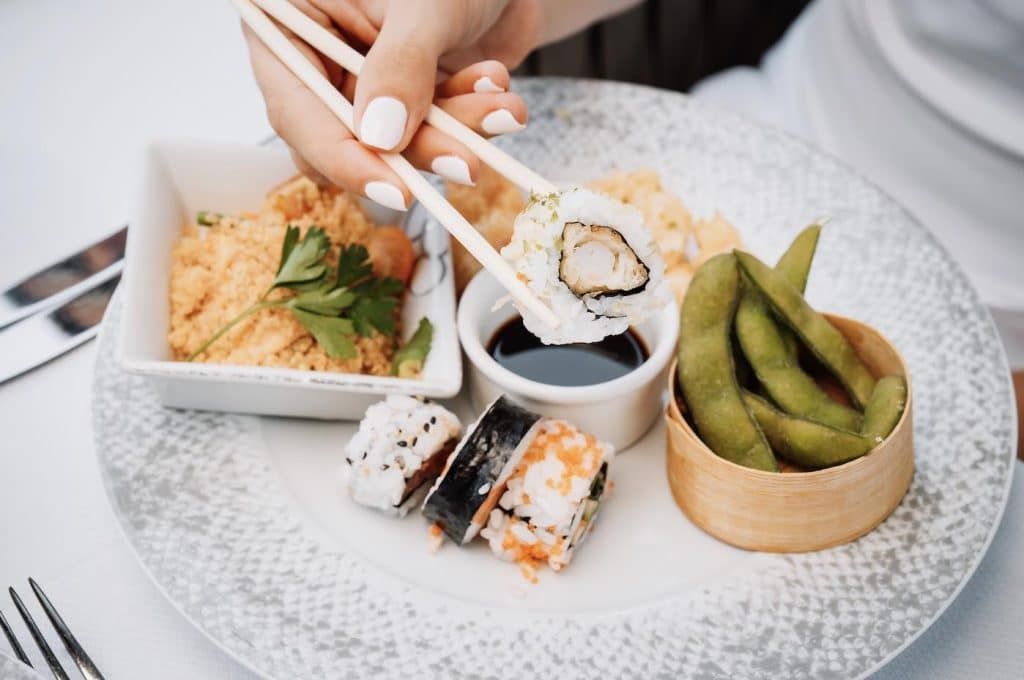 Their 'Little Flavours' is Asian-infused and full of small bites including Takoyaki octopus, the ubiquitous dynamite prawns, with main courses of …. The 'Metre Board' is a spectacular centrepiece with mouth-watering beef brisket, beef striploin and lamb fillet, as well as the seafood dishes including battered snapper fish and grilled prawns. If you're prepared to deal with a carb-coma we'd also recommend mini-Butch Cassidy Sliders and Colorata pizza, which we found impossible to resist.
For dessert their Pastry Chef has created a multitude of dishes including their signature Chocolate Fudge Cake which was extremely rich with a crumbly sponge base. Don't miss the Cherry Cheesecake and traditional Crème Brulee, and if you've brought the kids with you, they'll go wild for the nitrogen ice cream where they can choose from an abundance of colourful toppings from the sweet room.
The alcohol package is free-flowing and generous (you never struggle to get a refill), and you can pair each course with the right beverage, choosing from spirits, a wide grape selection, hops, mixes and soft drinks. Some of the wandering trolleys feature strictly adults-only choices, in case you accidentally give an alcoholic popsicle to one of your kids.
The luxury buffet Saturday competition is as fierce as ever, but The Conrad stands out with its portfolio of twelve F&B outlets, a thirteen-room spa, private beach, three swimming pools, which is perfect if you want to turn your brunch into a staycation (starting at AED 1,200 including Bed, Breakfast and Brunch). The floor-to-ceiling glass paneling provides a stunning backdrop of the Corniche waters, providing the perfect foil for the ice-sculptures dotted around the restaurant. Great cuisine with unique touches in a truly splendid setting; what more could you expect from a brunch?
The revamped family-style sharing Nahaam Brunch is available to enjoy every Saturday from 12.30 pm to 4 pm, with packages starting from AED 250 for soft drinks, AED 375 for house beverages, AED 550 for bubbly, and AED 125 for children aged six to 12.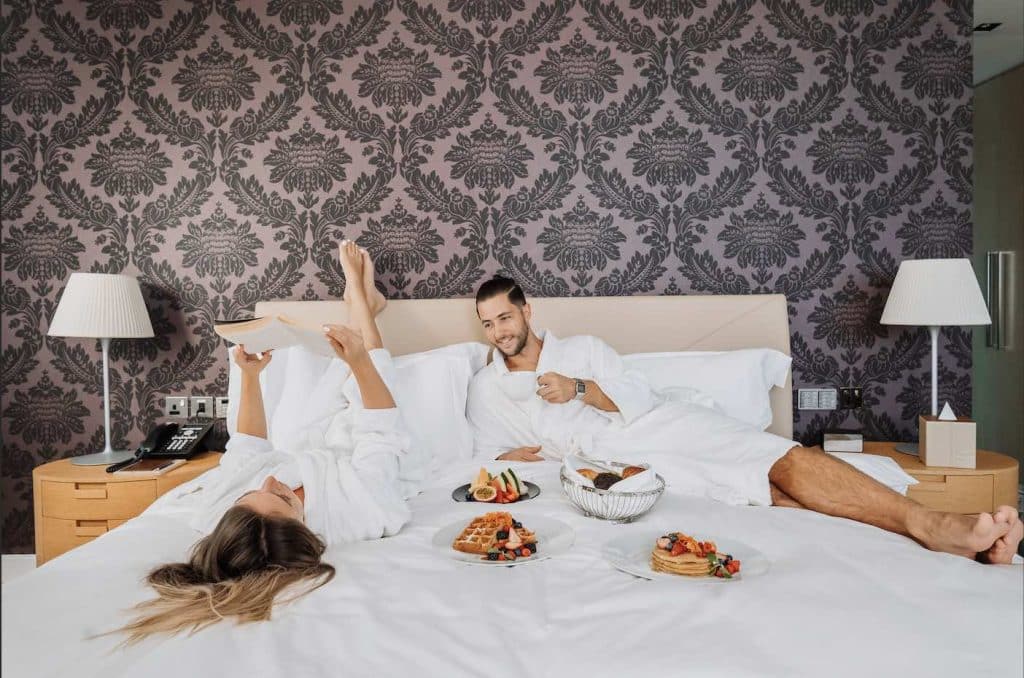 Why not turn your brunch into a staycation?
Starting from AED 1,200, the Brunch Staycation is inclusive of Bed, Breakfast and Brunch
Superior guestroom for two
Breakfast in Rosewater Restaurant
Brunch in Nahaam for two inclusive of house beverages
Early check-in at noon, subject to availability
Late check-out at 3:00 PM subject to availability
20% discount on Conrad Spa treatments
20% discount on Food & Beverage
Pool and beach access
 For reservations, please contact +971 02 811 5555