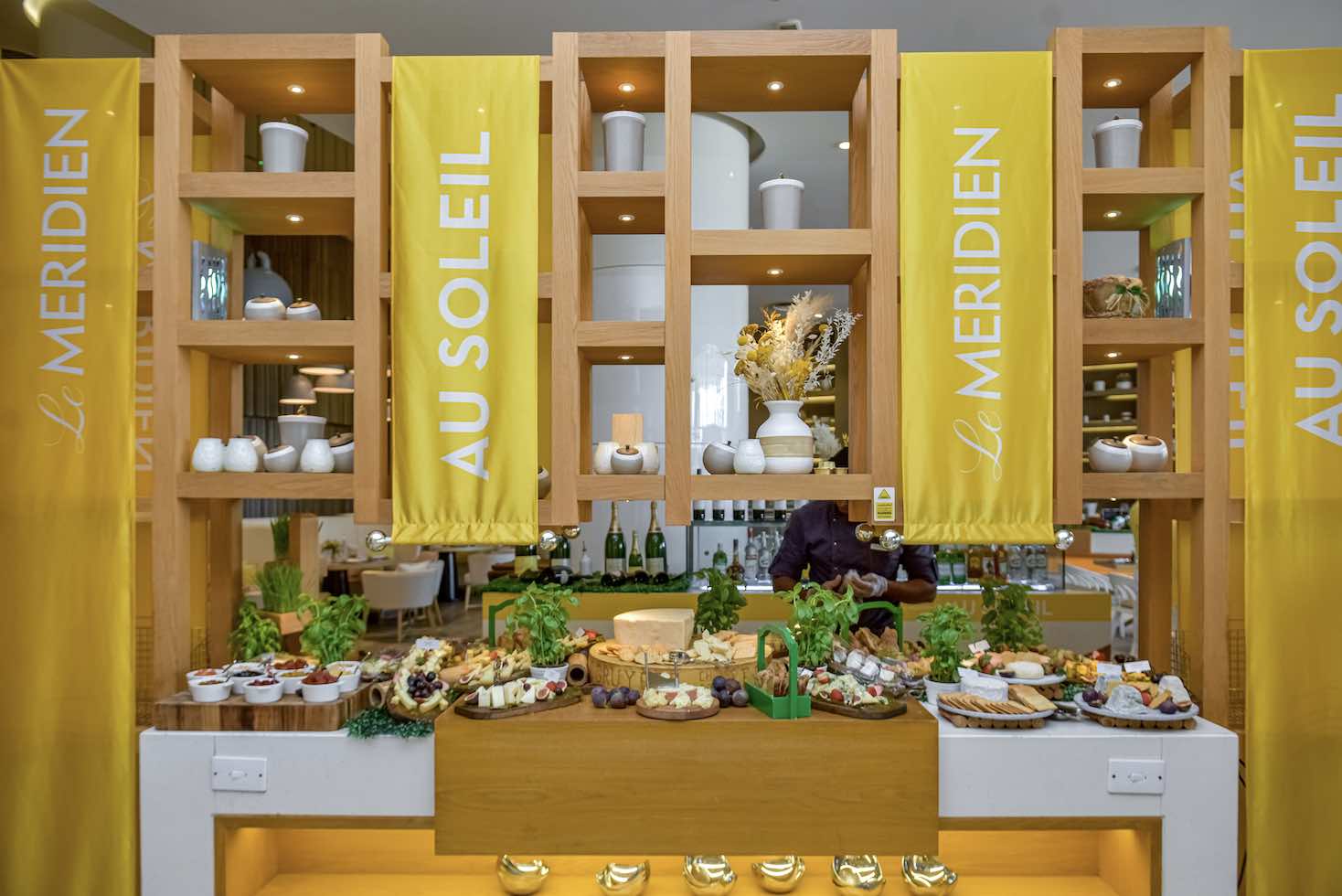 An institution by Dubai standards, Le Royal Meridien Beach Resort & Spa has launched the 'Au Soleil Brunch' in 2019 has re-launched this international-themed brunch every Saturday until the end of September. The effortless glamour of European summer meets casual Middle Eastern brunch with dishes such as Beef Wellington and freshly baked pizza on offer, while you can douse yourself in free-flowing rosé and dance the day away to beats from DJ Shenon.
'Au Soleil' means in the sun, meaning this is the perfect time to bring back this much-loved brunch to the city and for us to add it to our calendars. Floor-to-ceiling windows provide stunning sunlit views outdoors ensuring the 'sunny' vibe is evident and the chic interiors are fully appreciated. Inspired by hotspots along the Cote D'Azur, this playful, engaging brunch promises a stunning location and tempting menu, without leaving the heart of Dubai. While cheaper brunches can be found locally, at Brasserie 2.0 you don't need to worry about getting a refill or a plateful, as the quality and quantity of food and drink are distributed with the largesse of a wealthy yacht owner who's just docked at a models' picnic in Cannes.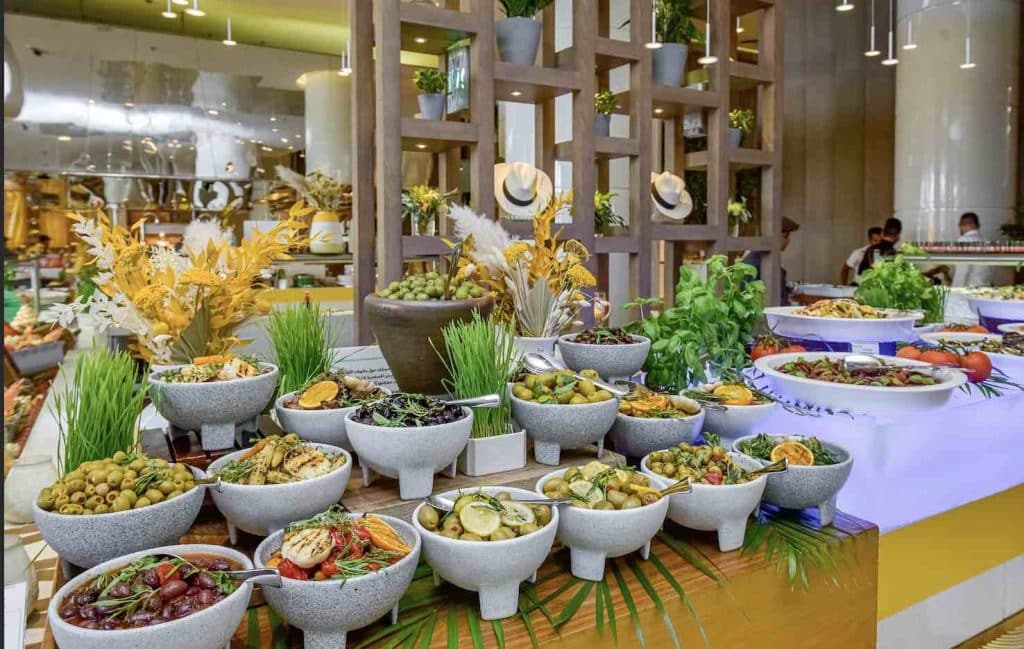 The vast indoor dining area – complemented by the outdoor deck in winter months – the brunch maintains fun and frolics with a degree of decorum that means it can also remain family-friendly. It is lively and effervescent without any of the rowdiness more prevalent at other brunches. While you sashay through the tables en route to one of the seven buffet stations, you can listen to either DJ beats or the party anthems of the award-winning four-piece band "The Distillers". The fully loaded seafood area is a Pescatarian's delight, bursting with prawns, lobster, and crab, all looking as though it was just caught from the sea that very morning.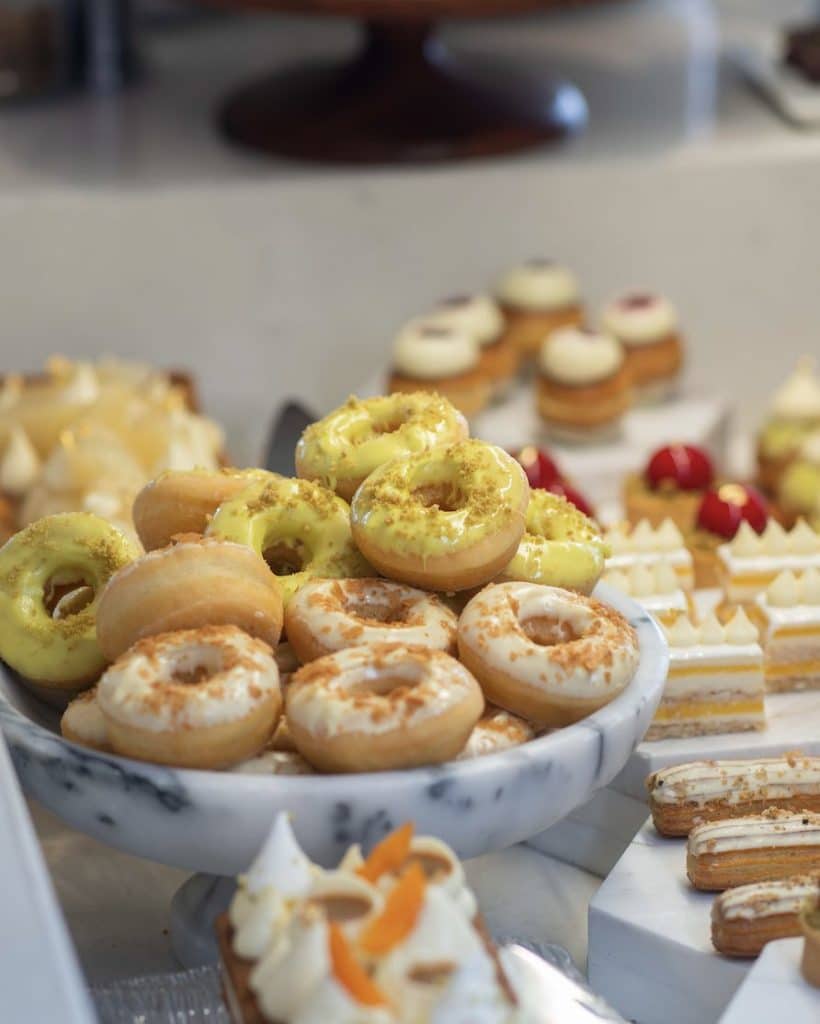 You can also sample the BYO tacos – extremely fun after a few drinks – but an enchanting array of burrata-based dishes, heaps of fresh leafy salads and the always-essential sushi counter. If you need something more substantial to mop up the copious amounts of Savvy B, there's an astonishing grill area and smoker with – we promise you – real sausages, plus ribs, grilled seafood and even a live brisket station. A nod to traditional English heritage is the delectable Beef Wellington, but there's also Indian choices with Butter Chicken and Spanish paella.
Wash this down with any of the drink stations helpfully dotted around, while you can also choose from sangria served in mason jars and cocktails (Bloody Mary highly recommended) served to your table. If you've room for dessert and haven't deserted your table for the dancefloor, the Nutella crepes are freshly whipped up in front of you, but you can also choose from a selection of pastries and ice creams. Meanwhile, the cheese station promises to be an absolute crowd-pleaser, and a slightly more reserved ending to a potentially giddy yet lovely afternoon out. The 'Au Soleil' brunch at Brasserie 2.0 is welcomed back by professional Dubai brunchers with open arms.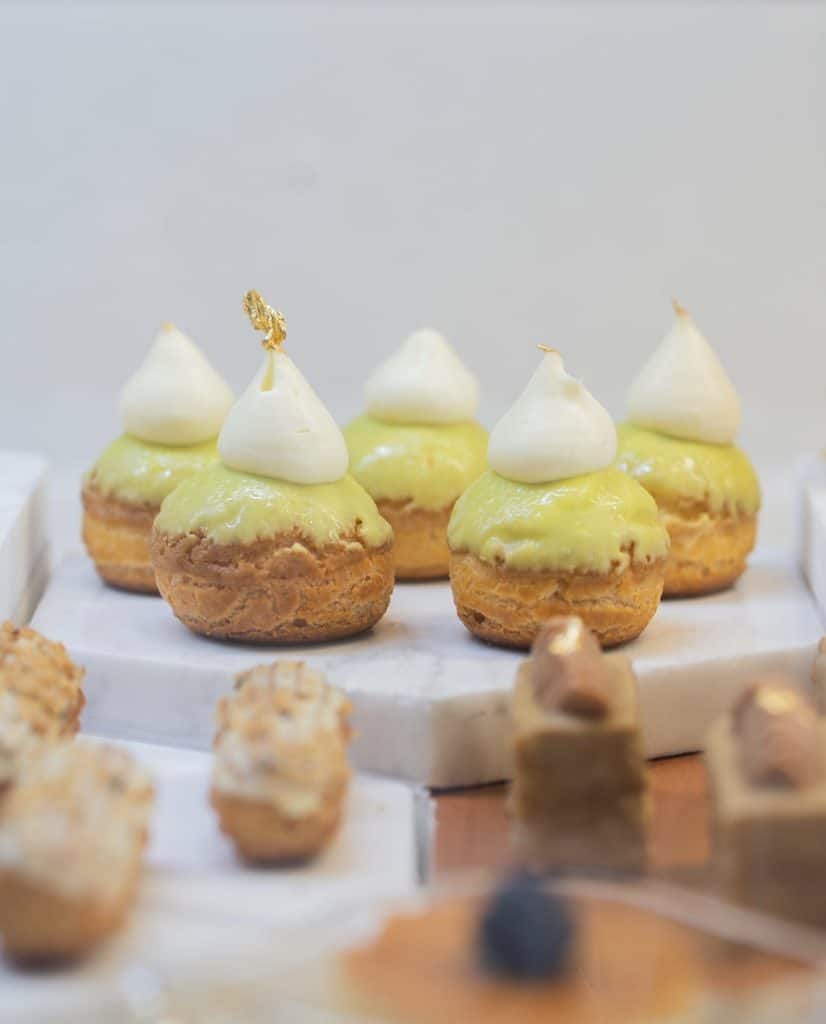 Au Soleil at Brasserie 2.20 is every Saturday until September 24th from 1:30pm-4:30pm. AED 400 is inclusive of food and soft beverages, AED 550 includes house and sparkling, while AED 850 includes bubbles. Book early (before Thursday) and get 20% off (excluding bubbles package). For reservations, please call: +971 4316 5555