White Brunch is to be found in Jumeirah Saadiyat Island Resort which offers unmatched views out into the Arabian Gulf. If gazing over white beaches met by a never ending light blue horizon while dinning on a variety of cuisines is your idea of the prefect brunch, then this is it.
Why is it called White? well you guessed correct the decor is completely white, the walls, the floor, seating all but a few mosaic style tiles are white.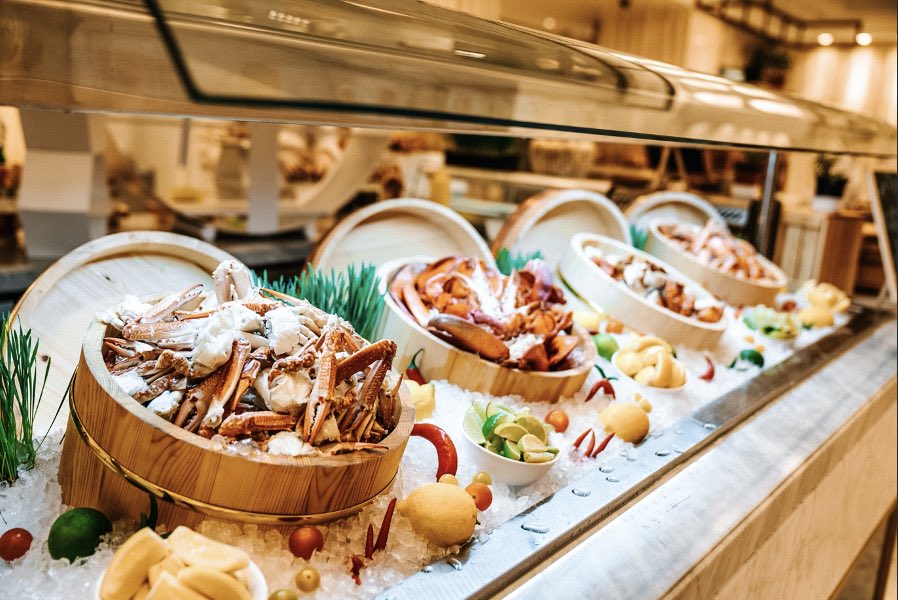 Best part White is family friendly and has something for everyone covering the globe in terms of taste experience all via live cooking stations
On top of that the excellent individual restaurants also contribute. Our long-time favorite Mare Mare cooks up some of our favorite Italian dishes we have tasted outside of Italy – the Gnocchi is simply delicious.
Tean supplies the tasty Arabic cuisines, their menu covers 3 distinct types, Turkish, Greek and Lebanese's and lastly OFFSIDE brings in the smoked cuts. On top of all of that you also have the best in fresh seafood and Sushi you could possibly need.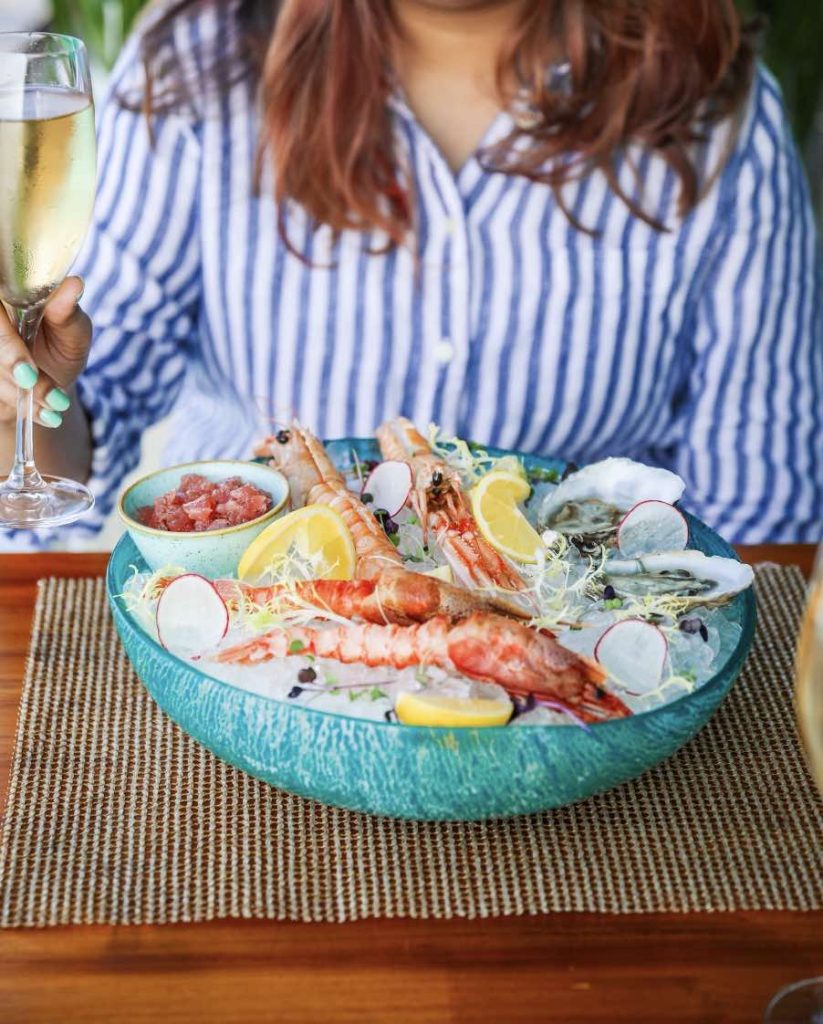 All 3 outlets contribute their expertise into one making White quite possibly the best brunch in Abu Dhabi.Whats stopping you from a visit?
Call (02) 811 4342 or email jsirestaurants@jumeirah.com now to book your place
Time:
Saturdays,13:00 – 16:00
Price:
AED 350 l Soft beverage
AED 475 l House beverage
AED 600 l Premium bubbly
50% off for children aged 6 – 11 years old
Complimentary for children aged 0 – 6 years old
Confirmed advance bookings stand a chance to win in our weekly raffle prize draw:
Prize 1 l Weekday pool access for 4 guests
Prize 2 l Breakfast in White restaurant for 2 guests
Prize 3 l Set menu dinner in Tean restaurant for 2 guests