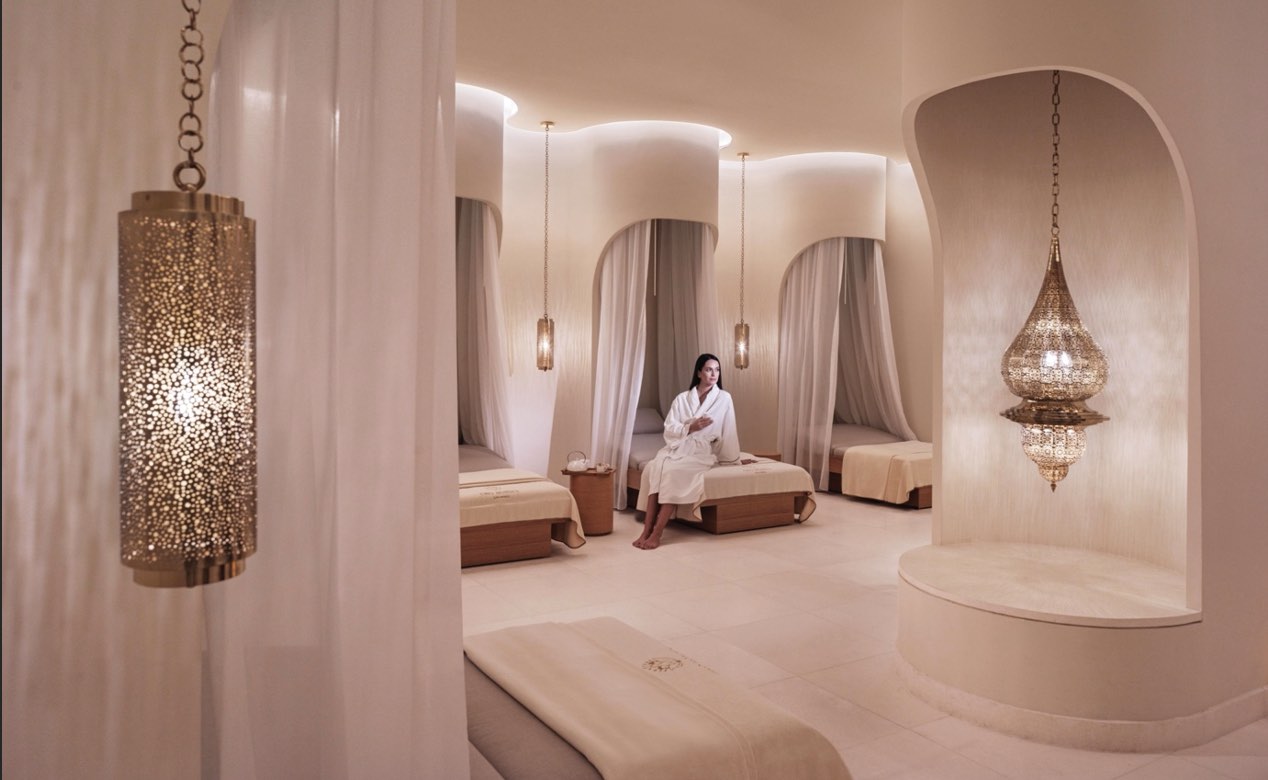 Honestly I'm doing it for the team…someone's got to do it. So onto my third day of obligating decadence: Slimming and Contouring Silk Road involves Celliss 30mins and Slimming Detox 60mins sessions. I'll be flummoxed on how I won't be killing it on the over-indulgent front after being spoiled like this.
"CELLISS", an innovative body contouring device that functions without the need for a therapist, to treat Cellulite and help reduce weight. The 'magic pill?'  to not have to literally push my lazy self to the gym? Umm…giddy up…yes please and sign me up! This unique slimming machine relies on the patented "Total Slimming System" (T.S.S.) technology, a non-invasive aspiration/percussion process that simultaneously treats thighs and hips, as well as buttocks or abdominals (depending on if your sitting or in a lying position).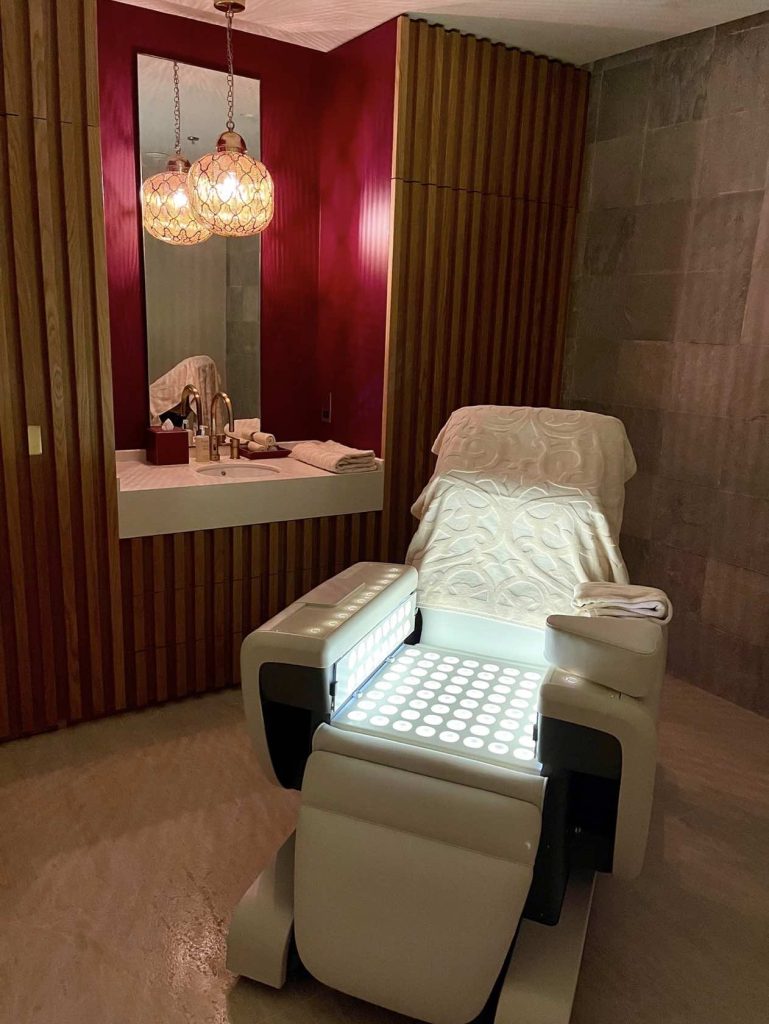 The Cellumassage method, featured on the CELLISS, apparently provides the ONLY solution capable of treating a significant surface of the body, simultaneously. The adjustable and adaptable aspiration/percussion cycle, with variable intensities and speeds (0-10 & I agreed to level 10), it massages the skin and muscles in three dimensions. The Gharieni CELLISS optimizes treatment goals through the complete, "whole" approach of its treatment programs. Stimulating and treating such a large zone at the same time should make the overall effect of the treatment more efficient, and my interest is peaked.
How it works:
The aspiration stretches and moves skin giving a 'lightness' sensation.
The percussion triggers a mechanical shockwave and compresses fat, while stimulating the body's natural detoxification process.
The combination aspiration/percussion over such a large surface at the same time optimizes the treatment's effects
Therefore it …
'- Reduces subcutaneous fat and improves appearance of the skin
– Mechanically stretches fibroblasts, boost production of skin proteins, improves firmness & tonicity
– Clears the pressure and restores optimal flow on the vascular and lymphatic systems
– Prepares muscles and provides recovery'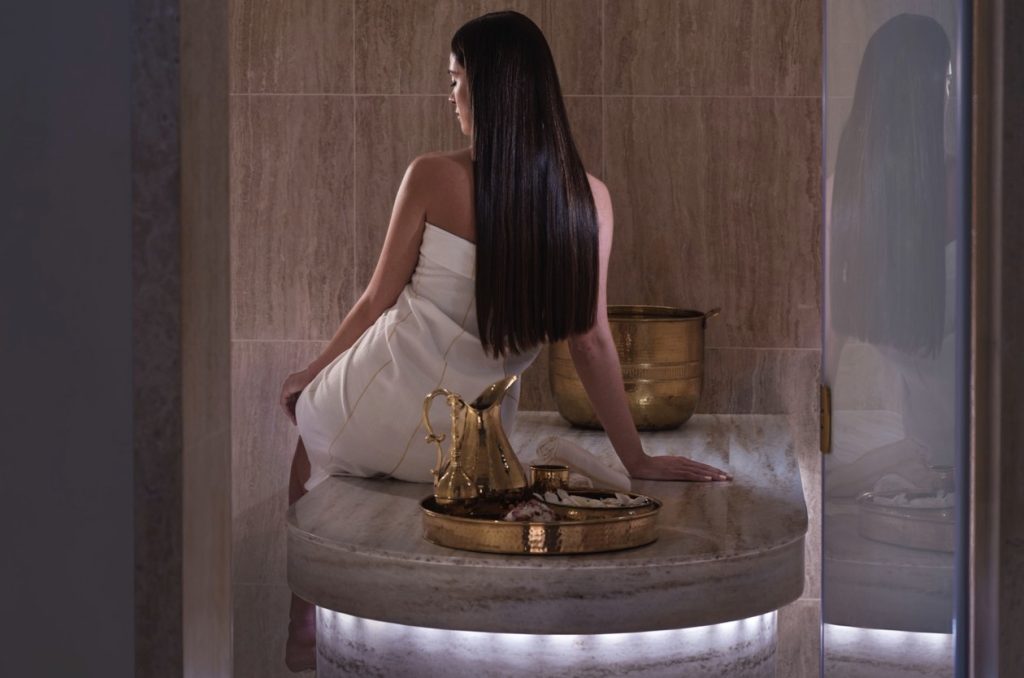 Truthfully, just think, when you don't loofah/scrub away dead, flaky skin cells, your skin just doesn't feel smooth or look subtle, right? So imagine this technological method which is 'stirring/dissolving' the subcutaneous fat/cellulite that stubbornly sits under the skin. The pressure I felt was quite intense after five minutes and I actually felt sore, like I've worked out! Seriously, after 15 mins I was done and wouldn't want to go on any longer (up to 30 mins session). Perhaps it was my first time, or perhaps I was really out of shape and just couldn't handle it? I can imagine it works after a certain amount of sessions with a healthy diet. It's a guilty, great cheat from having to go sweat at the gym, no?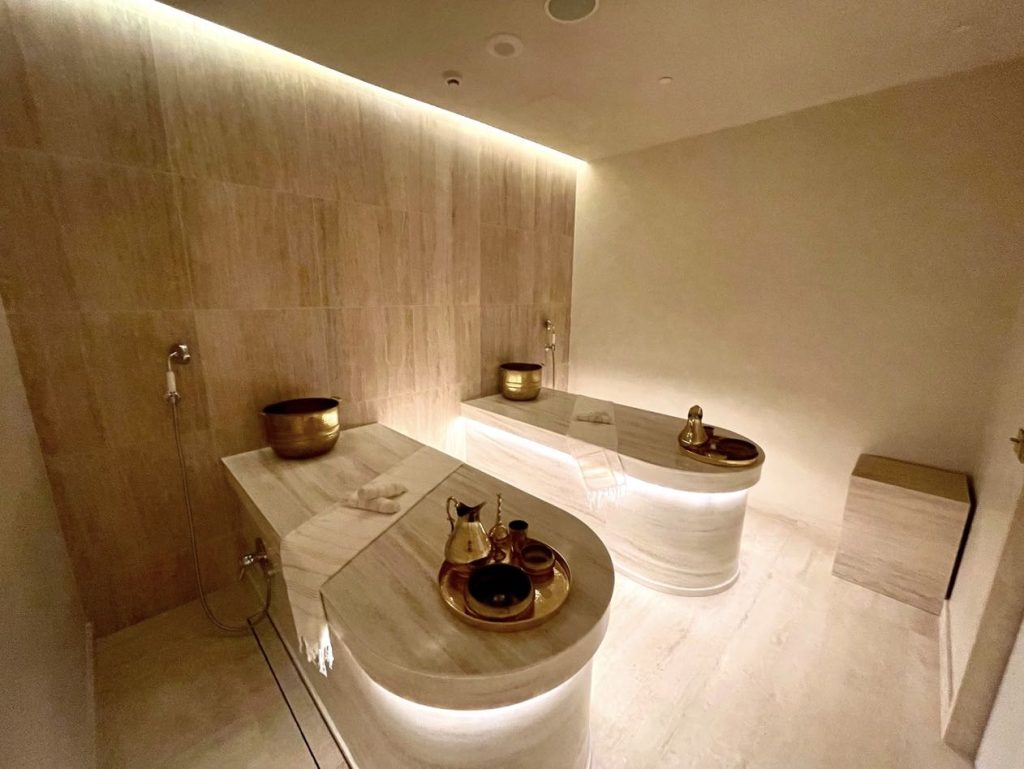 The anticipation for the Slimming Detox session was blissfully welcomed when I went to the next treatment room and  lay on the massage bed. This compliments the Cellumassage ten folds as it uses manual massage techniques. Cinq Mondes has combined the best detox and slimming active ingredients in its products to offer you effective and sensatory treatments. The secret of firm smooth skin lies in the detoxification of tissues using circular and enveloping movements, inspired by Indian and Brazilian traditions.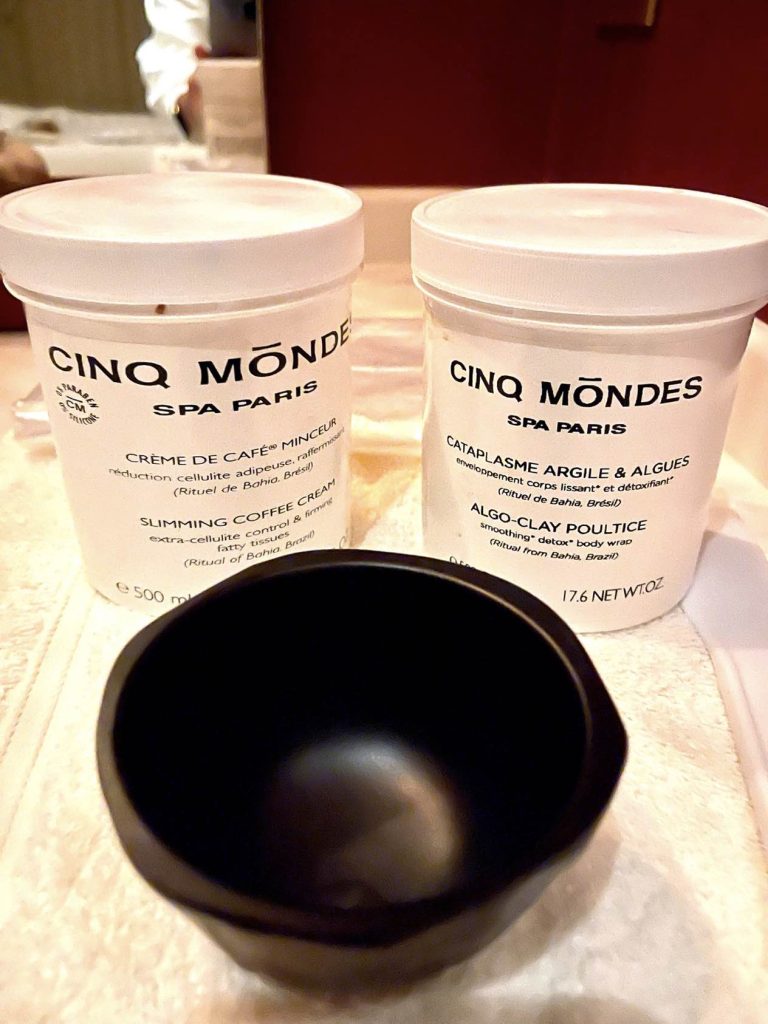 Inspired by traditional Brazilian medicine, the treatment uses an array of kneading and friction maneuvers to boost tissue detoxification and drainage while rebalancing the body for harmonious grounding. The treatment generated the feeling of not only deep relaxation, but also I felt the method stimulating the stagnant cellulite and I can feel a renewed energy and lightness. My therapist used slimming coffee cream – inspired by the traditions from Brazil, where the women revere the perfection of their bodies, Cinq Mondes Laboratories have developed Slimming Coffee Cream, a remarkable ally that firms the skin and fights against adipose cellulite. Adipose cellulite is mainly found on our thighs and buttocks and abdomen, and gives adimpled, untoned aspect to our skin.
'DERMAPUNCTURE®,
A UNIQUE MANUAL TECHNIQUE
Cinq Mondes' philosophy is based on the conviction that the skin is our vital sensory organ.
Combining technical expertise, result and absolute relaxation, Cinq Mondes' treatment protocols use an exclusive manual technique of needle-free acupuncture: Dermapuncture®.
Developed in partnership with international scientists, specialists of time-honored practices such as Ayurveda and Shiatsu, Dermapuncture® stimulates and balances the body's energy flows thanks to the expert hands of the brand's practitioners.'
In conclusion, its not a cop out from not sweating it out at the gym…but it certainly is the next best option and believe you me, I would do this for the rest of my life if I can afford to.