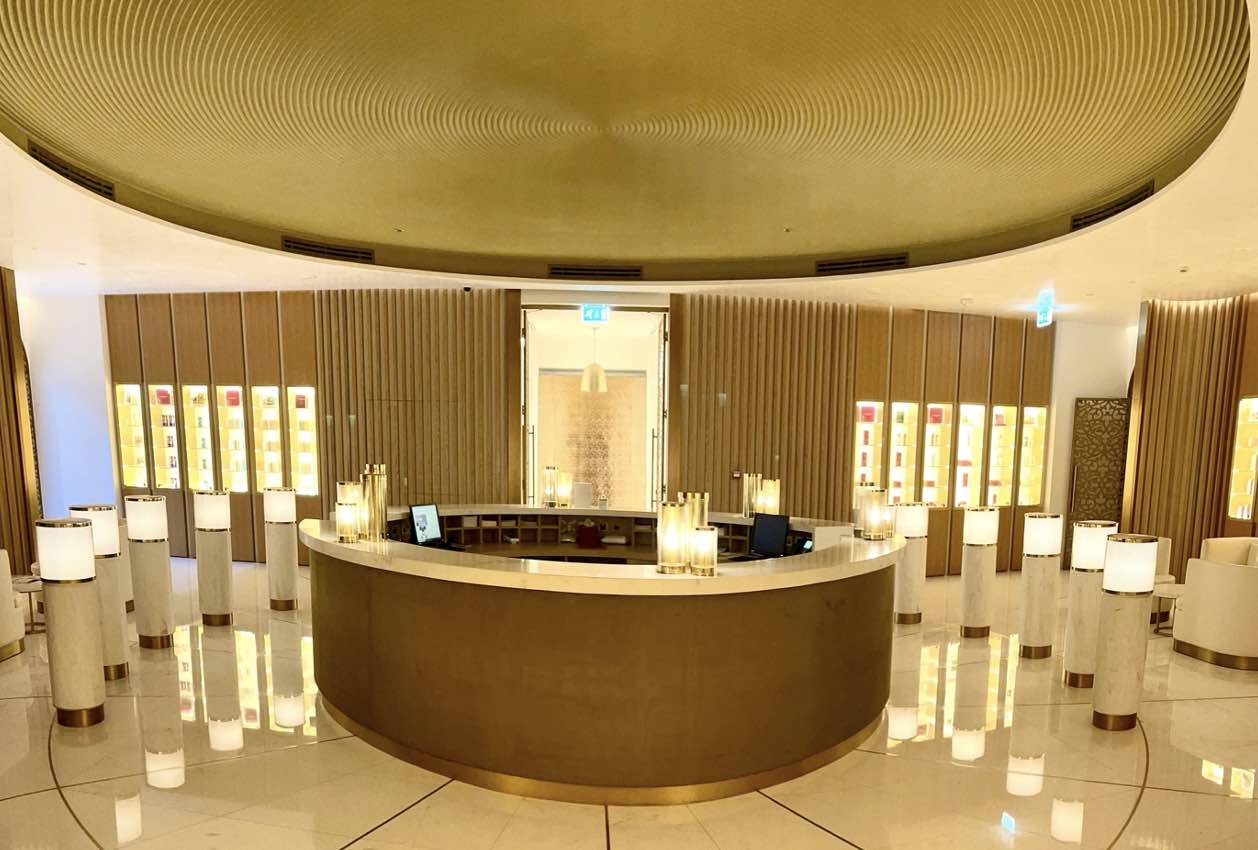 My overly, exhausting second day of indulgence's itinerary begins with: Sleeping Beautiesregime comprising of; Lucia Light 30mins,Shirodhara Massage 60mins, and Welnamis 30mins. Oh I don't know how I will manage…but I think my rubber arm can easily be twisted!
The spatial Cinq Mondes spa at the Raffles Palm has blended healing traditions from across the globe to create a dynamic spa menu, drawing on wellness techniques from locations such as Polynesia, Bali, India and Japan.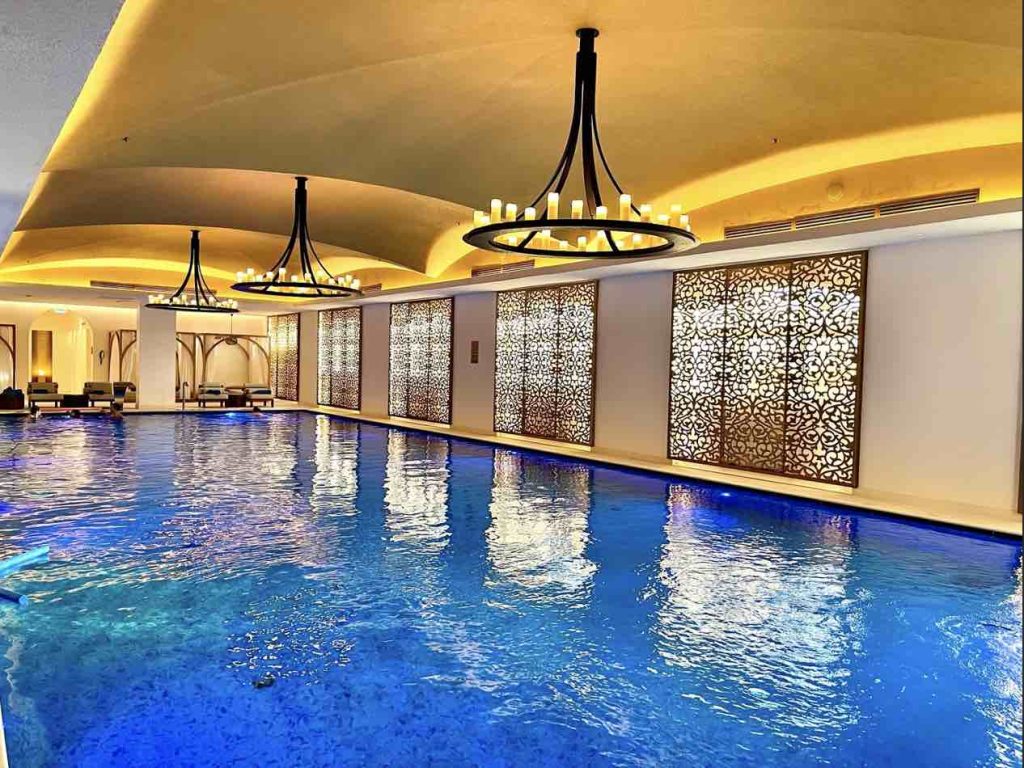 The facilities include the largest indoor pool in the Middle East and a massive inviting steam room that you would want to stay in for hours. Tranquil music plays in the background with changing mosaic lighting on the ceiling and cold water basins to cool yourself down, plus a couple of very interesting showers with sound and lighting effects that range from Tropical Rain, Caribbean Mist to Thunder Storm, to name a few. There are seven scrub rooms; two traditional hammams, a dry sauna and Japanese Bathtubs as well as two private suites, ice fountains, a yoga studio and well equipped gym.  Individual curtained chaise lounges in the dimmed relaxation rooms can easily send you to la la land. So clear your day's schedule…make up some banal excuse like your dog ate the car keys…because garaunteed you will be out of commission until tomorrow.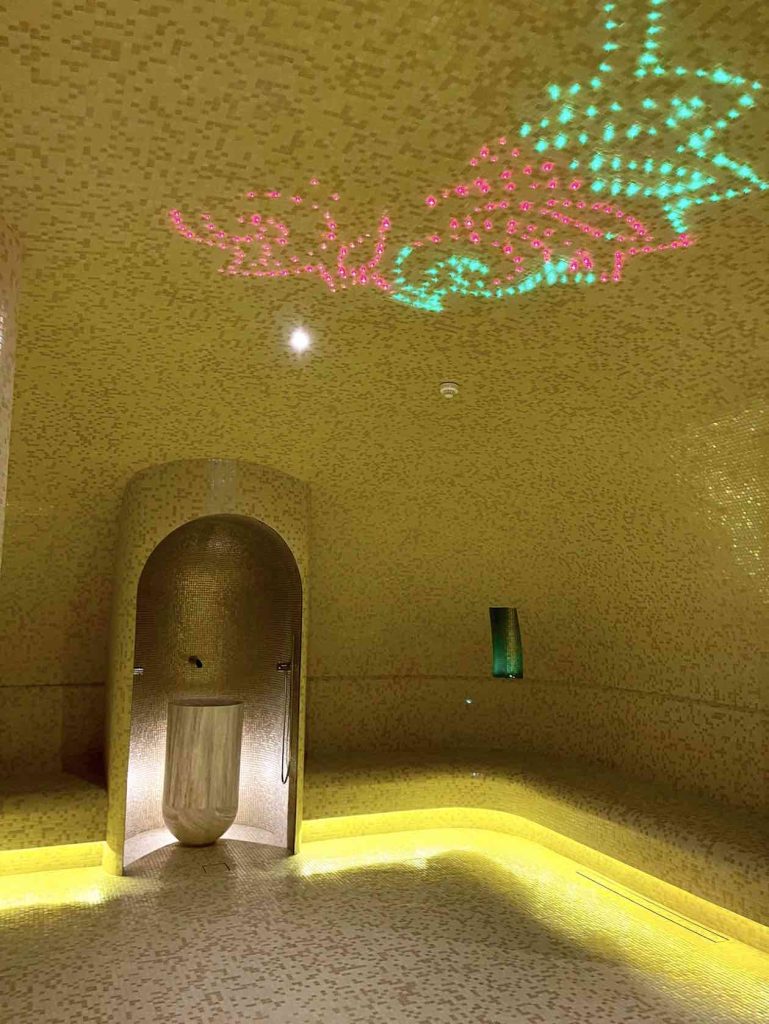 Lucia Light Therapy provides the benefits of a meditation practice at a quickened pace. The Lucia N03 is a computer controlled stroboscopic lamp with 8 LED lights and 1 halogen light in the center. It uses a combination of solid and flashing white lights to stimulate temporary EEG brain wave patterns that help users achieve a hypnagogic trance, the state between wakefulness and sleep. As the light work penetrates through closed eyes, it travels down the optical nerve and stimulates the pineal gland. As this gland governs our Serotonin/Melatonin system, the light stimulates temporary brain wave patterns, theta and alpha brain states linked to intuition, joy, creativity and higher concentration levels.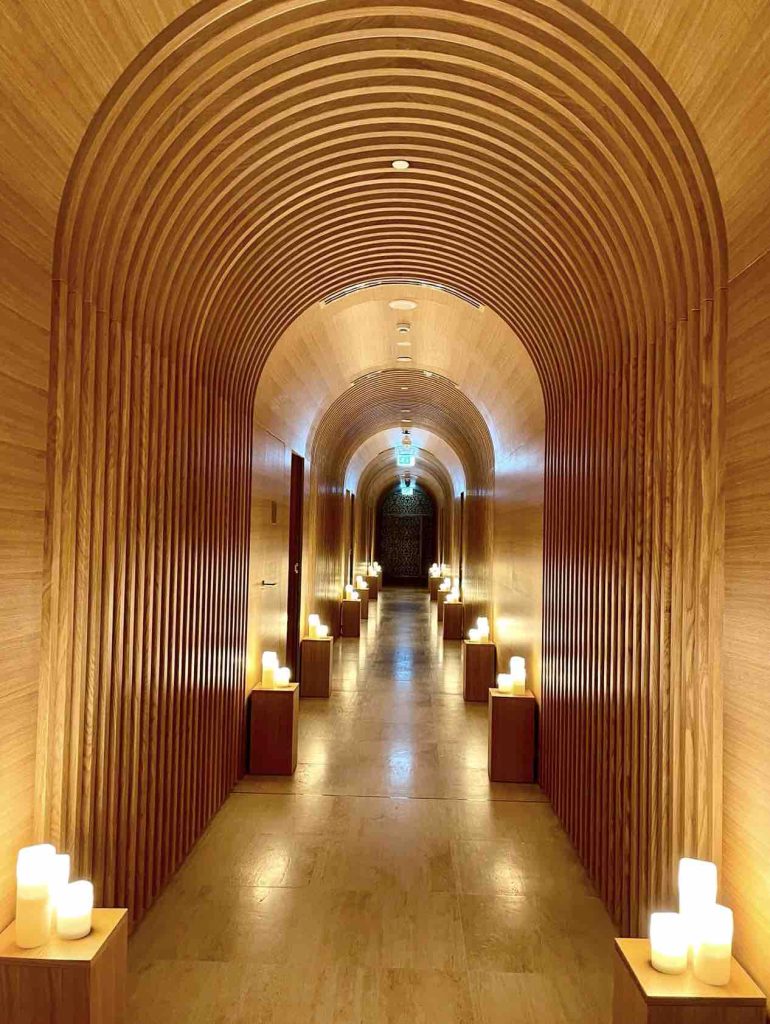 As I progressed deeper into the experience, neural networks and chemicals are triggered, what I saw created NeuroArt – an amazing, if not bizarre visual imagery that included vivid colors and geometry patterns that were at times calming but most times, too psychedelic for me. It apparently, improves our sleep quality as well as stabilising our feel good hormones during the day for improved vitality. Lucia light therapy is not a medical treatment or therapeutic device. Rather, it views consciousness as a state of wellbeing. Oh, and supposedly giving us a better night's sleep!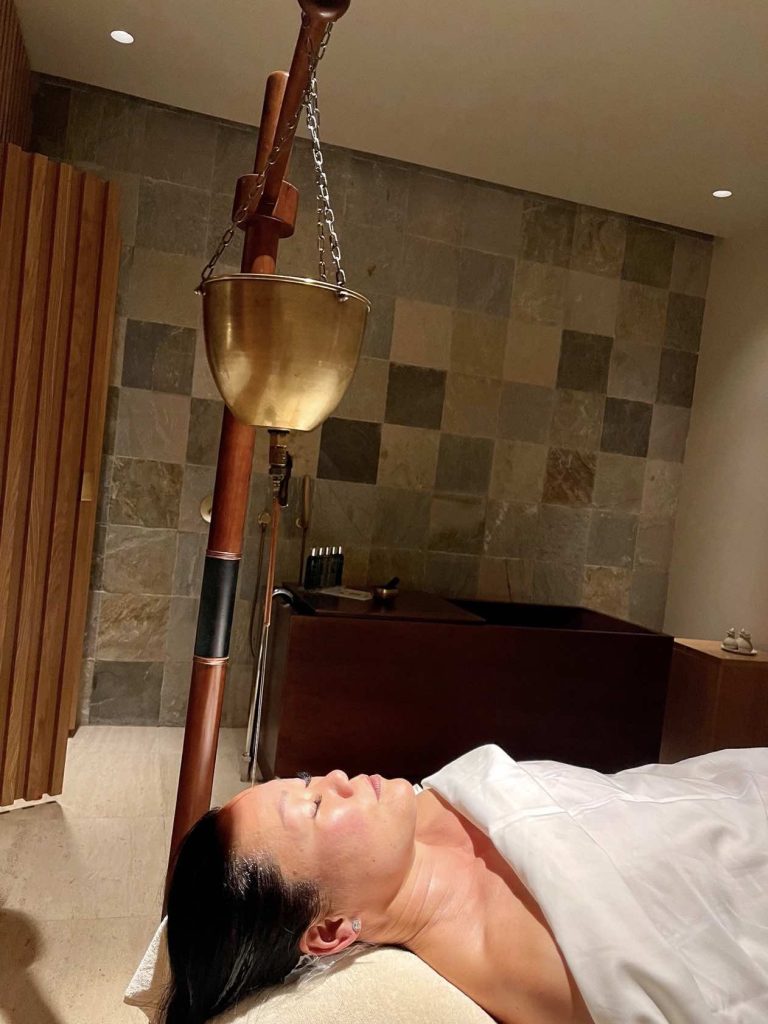 I was then led to another treatment room and my therapist proceeded with my request for a vigorous and invigorating back massage before my Shirodhara experience. It is a classical and a well-established ayurvedic procedure of slowly and steadily dripping medicated oil or other liquids on the forehead, regulating the functions of the pituitary gland and inducing sleep. Shirodhara is said to have relaxing, soothing and calming effects on the body and mind. I found the procedure induces a relaxed state of awareness. Ayurveda is a holistic health approach that originated in India thousands of years ago. It focuses on rebalancing the life forces, called doshas, within your body. And well, I did feel like I was floating, calmed and at one with myself.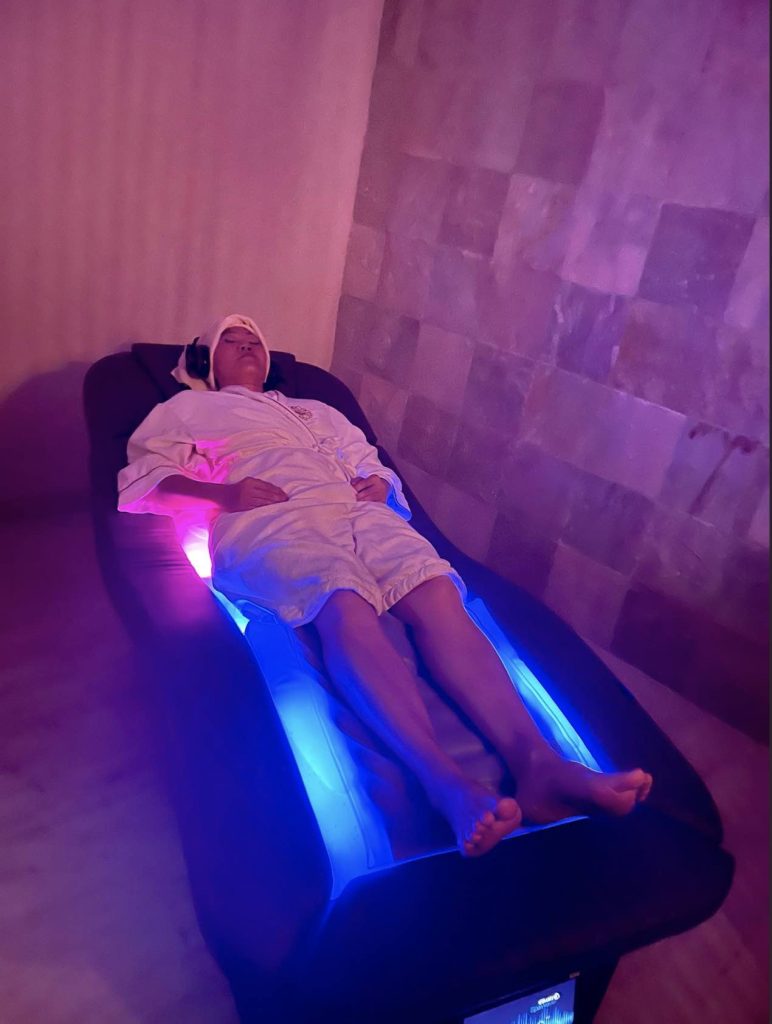 To finish off, I was treated with the Gharieni Welnamis session – a Binaural Acoustic & Dynamic Stimulation. It's a computer-controlled acoustic and vibrational therapy that trains the brain to relax and benefit from deep relaxation techniques. Using specific vibrations and binaural audio frequencies, Welnamis makes it possible for even the busiest minds to achieve deep levels of relaxation in one therapy session. Similar to meditation, specific sounds slow down mental activity, and vibrational frequencies act specifically on the energy centers (chakras) of the body.
For me, the Lucia Light therapy was startling, intense and different. I'm happy that it was at the start of my sessions and I believe that Shirodhara and Welnamis experiences cohesively complimented it afterwards.