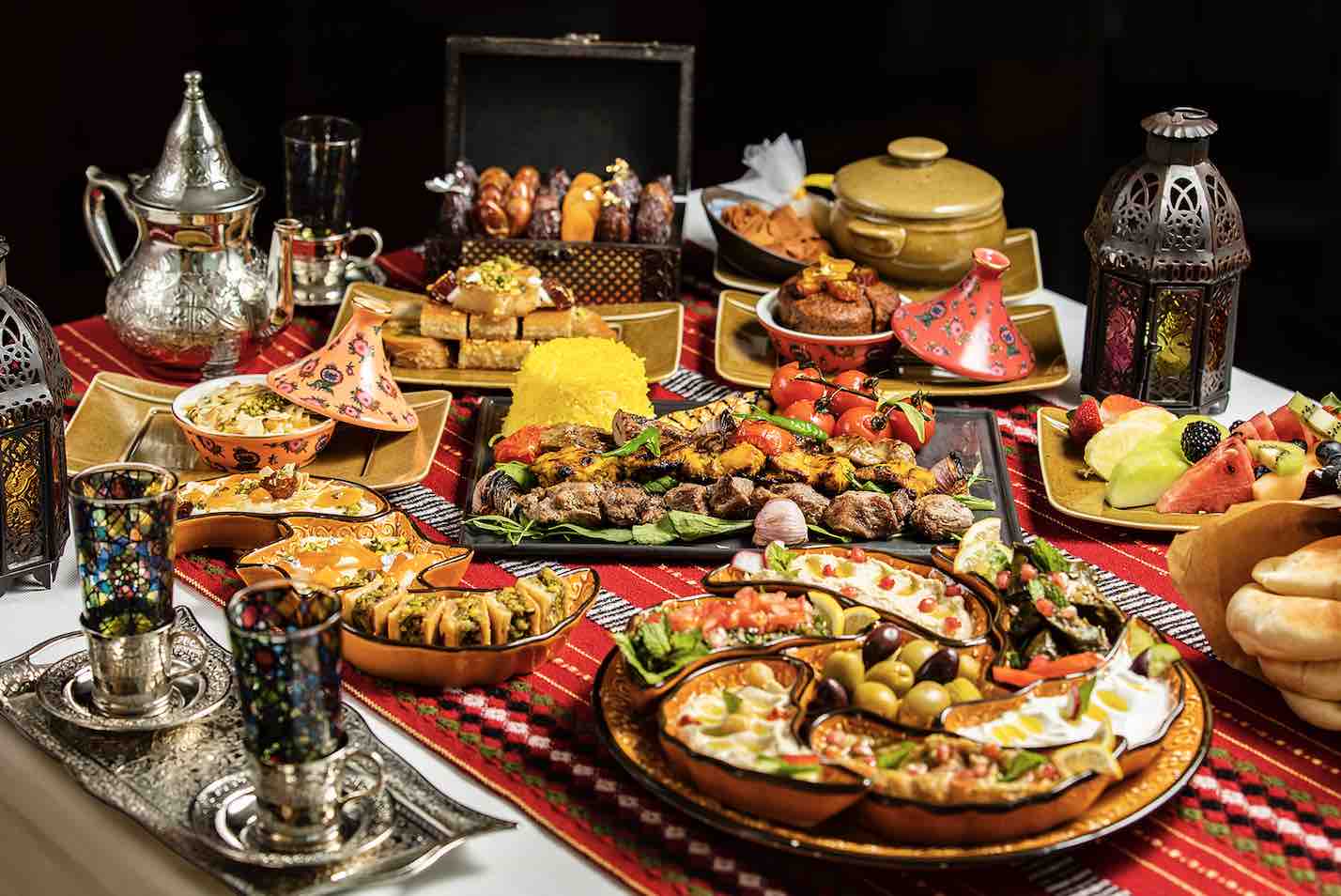 Make this Ramadan special and memorable by bringing your family to the wonderful Meydan Hotel by the racecourse to share iftar or suhoor. They have transformed Courtyard Meydan into a delightful dining experiemce with a special menu for the Holy Month. Try it at least once!
Do it in style this Ramadan – experience the 5-star Meydan Hotel's lush green surrounds of its Courtyard Meydan pop-up concept for your family's suhoor or iftar.
Drawing on the ancient Bedouin tradition of dining under the stars, they blend rich heritage with superb enticing flavours. The entire thing becomes an immersive experience, creating beautiful intimate memories that will live in your family's minds long after the Holy Month ends.
Why The Meydan Hotel is so special
There are so many reasons to love a visit to the Meydan that make it one of our all-time favourite Dubai destinations. Because it overlooks the racecourse, the overall impression one gets is of cool green spaces. That equestrian feel extends to the experiences they offer, such as exclusive behind-the-scenes stable tours and an opportunity for your family to wander behind the scenes at the racecourse itself.
Fancy a round of golf? Then be sure to try its "pay & play" fully floodlit nine-hole golf course.
Then there are its 5 restaurants as well as the Qube sports bar with 16 big screens where the world's major sporting events are shown.
For staycations, vacations or business stopovers the rooms and suites are large, spacious and very luxurious with a distinctive Arabian theme.
The best racecourse view can be had at the outdoor rooftop temperature-controlled pool and adjacent kids' pool with lifeguard. That is quite a unique Dubai experience.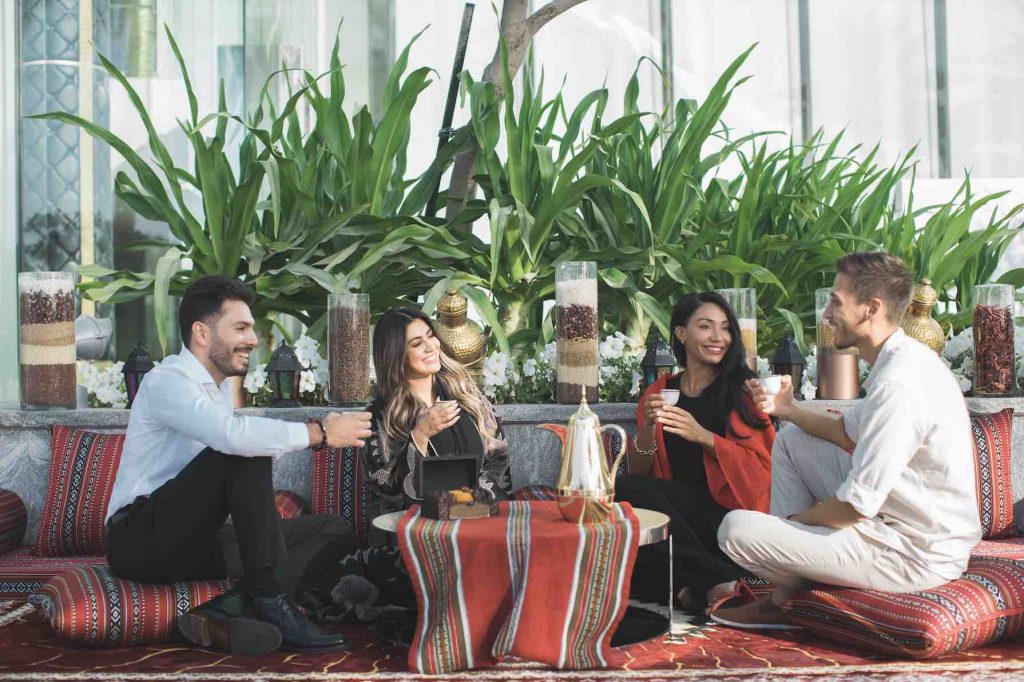 Iftar and Suhoor Celebrations at OUMSIAT
Bedouin traditions have inspired the pop-up restaurant at Courtyard Meydan, which they have transformed into a welcoming Arabian-themed space, perfect for intimate iftars. You will enjoy choosing from six live cooking stations with a very wide selection of Arabian dishes
For example, treat your tastebuds to the signature Emirati Lamb Ouzi, or indulge in authentic Lebanese Saj Manakish and Kushari, a popular Egyptian street food.
It's not just Arabian either. If you're looking for an international-themed menu, dive into a wide spread of dishes including Moroccan Couscous, Egyptian Molokhia, Indian Chicken Biryani and lots more.
Top it off with freshly made desserts of Kunnafa, Umm Ali, Qamar Al Dain and Muhalbyia accompanied by Arabic coffee, Moroccan tea and dates.
For suhoor, guests have the choice of dining from a tantalizing à la carte menu.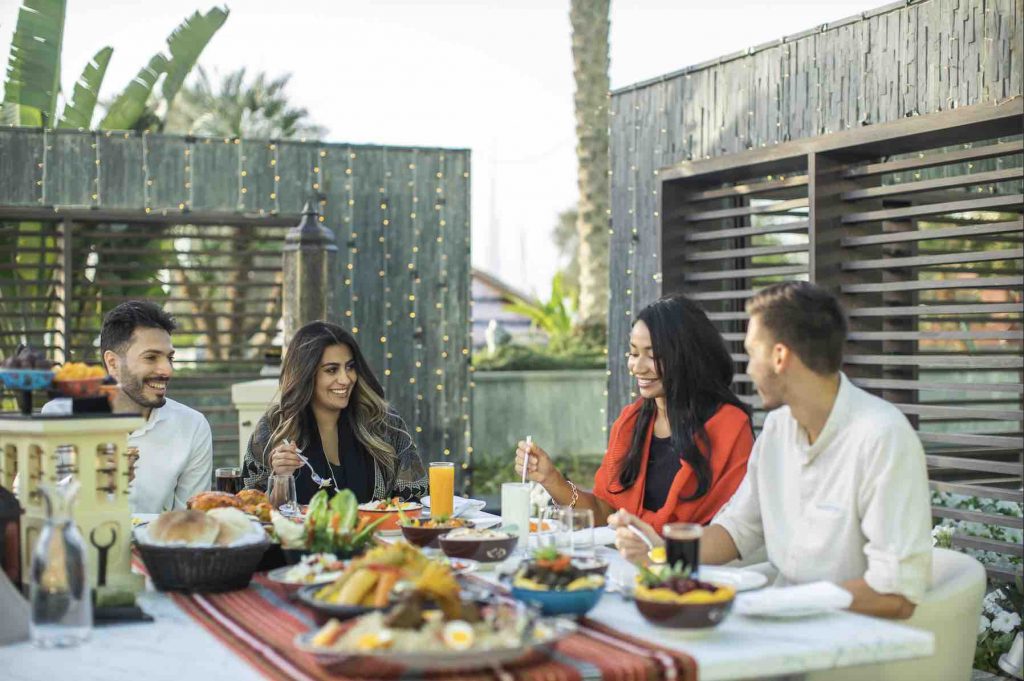 Where is The Meydan Hotel?
By the racecourse, only 12 minutes' drive from the Dubai Mall and the Burj Khalifa and 15 minutes' drive from Dubai International Airport.
FOR MORE INFORMATION:
Address: The Meydan Hotel, Al Meydan Road, Nad Al Sheba, P.O. Box 9305 Dubai, UAE
Phone: +97143813231
WhatsApp: +971565254040
Website: themeydanhotel.com
Facebook: Meydan Hotel