Drink & Dine
Reviews
The Insider Reviews: South American Flavour and Favour at Grosvenor House's Toro Toro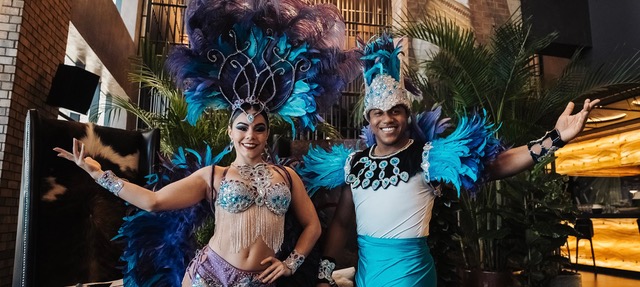 Known for its moody interiors with tribal patterns, open kitchen, and lively dining, The Insider checked out their Saturday brunch and stayed for a boogie. 
Toro Toro has been a popular South American dining spot for many years, and went through a refurb that included making the interior reminiscent of a dark jungle, with foliage inspired artwork, giant bull heads, and an abundance of leather seating. Walking the line between fine dining and a casual style with aplomb, the brunch setting was lively on arrival, with exquisitely prepared dishes – while the guests seemed casual and laid back. The venue itself is also pretty spectacular with seated dining downstairs, and a bustling post-brunch scene upstairs that attracts guests from other restaurants in the vicinity.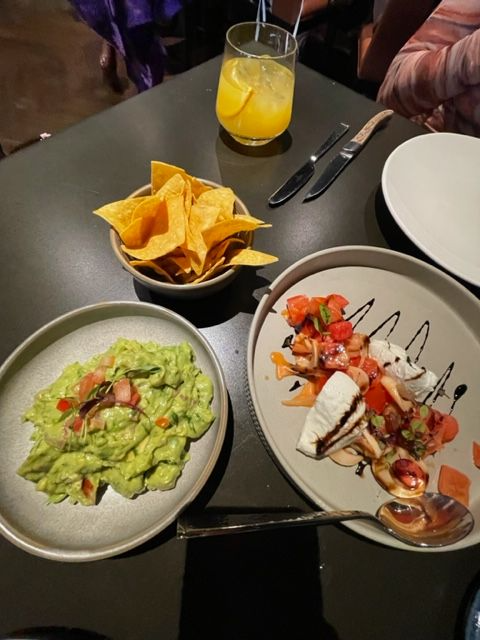 When we arrived at the brunch the downstairs seating was almost entirely full, and the atmosphere was definitely party-esque. Toro Toro is definitely not a romantic brunch, it seems more popular with large groups of colleagues, friends, and numerous birthday parties (which were celebrated in grand style with custom drink pouring, a show by the staff, and the inevitable sparklers). We were ushered into a cosy corner with a leather-clad foot stool provided for our bags. The first drink came swiftly (point for this) and within the standard package guests can choose from gun, vodka, rum, beer, house wines, or cocktails including mojitos, caipirinha, Aperol Spritz, or a homemade Tommy's margarita.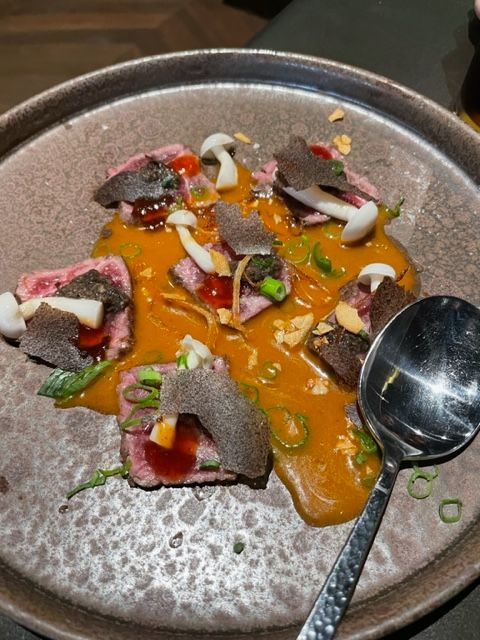 The food is served as sharing platters and we sampled hot and cold starters including a creamy guacamole with homemade tortilla chips, a delicious US prime striploin with truffle tartare and shimeji mushrooms – this was so pretty we didn't want to eat it – buffalo mozzarella, crab tacos with smoked paprika, and a flatbread with pulled chicken. The food was plentiful and packed full of flavour, as well as having excellent attention to detail. For mains we had a light and juicy rib eye steak with crunchy roast potatoes, and were offered second and third helpings of this. Our favourite though, was the veal back ribs with potato puree, coriander chipotle, and a creamy slaw. The meat was so tender and fell off the bone, and the delicate flavours of the sauces were just scrumptious. Sadly seconds of this dish were unavailable.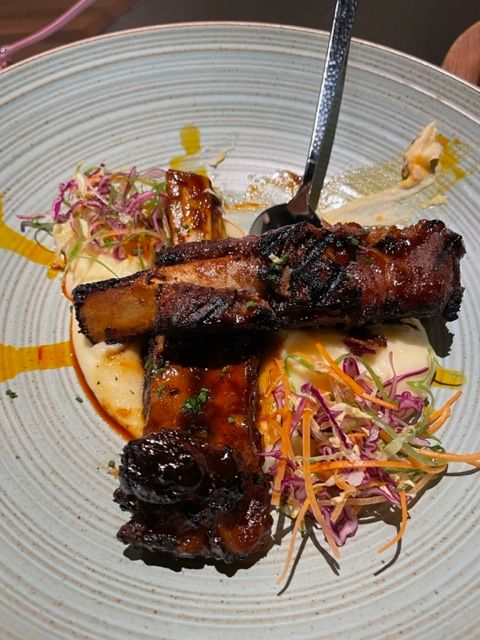 Before we started our main course some incredible Latin dancers appeared, and weaved in and out of the tables encouraging the party spirit (we believe some of the guests needed no further encouragement as the drink-hoarding began early). They had stunning costumes and impressed with a range of acrobatic style choreography and were better than your average run-of-the-mill brunch entertainment, although their whipcord bodies without an ounce of fat made us feel a little guilty for tucking into numerous cocktails followed by dessert!
Of the South American sweets mentioned on the menu, we were served a decadent chocolate cake which was rich and full of flavour, but out favourite was the milk cake that had an incredible sweetness, whilst being light and fluffy, and it came with a creamy frosting, chocolate buttons, and homemade coffee flavour ice cream. We can't fault the food at Toro Toro – the portions and flavours were exactly what you'd expect from a Latin brunch menu and we were totally satisfied.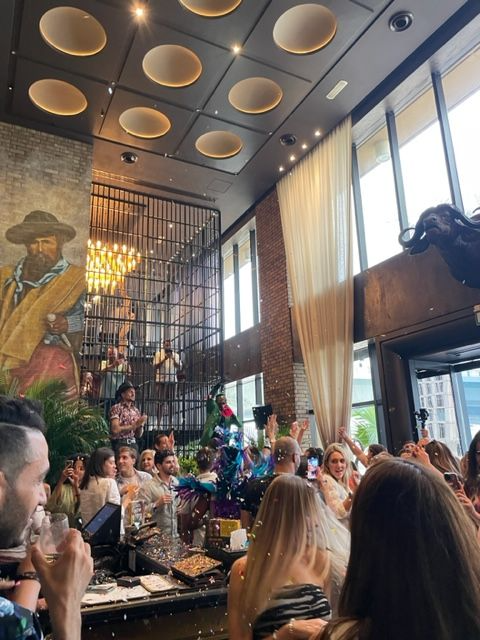 Immediately after our desserts all the guests were encouraged – and by this I mean physically escorted by the numerous bejewelled and feather-clad dancers – onto the makeshift dance floor area in the main entrance way, where everyone could really let loose. Clearly this was a regular part of the Saturday show as the staff and guests jumped on the welcome desk, piled onto the floor to dance, and let off tons of glitter cannons. It's advisable you've had your fill of cocktails before this event takes place or you might feel left out! Most guests didn't seem to bother with dessert and carried on the energetic atmosphere by dancing at their tables, or moving upstairs to the bar area and continuing with conversations and merry-making. We ourselves stayed until nearly 6pm as the vibes were so pleasant and the staff accommodating.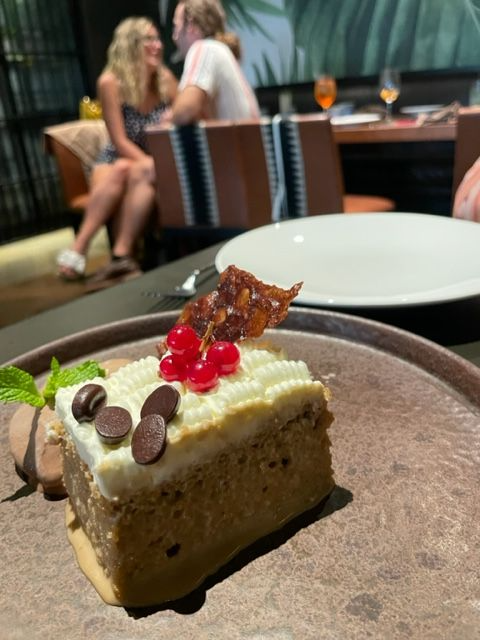 When all's eaten and drunk, Toro Toro is a strong recommendation for a lively party brunch for you and a big group of friends.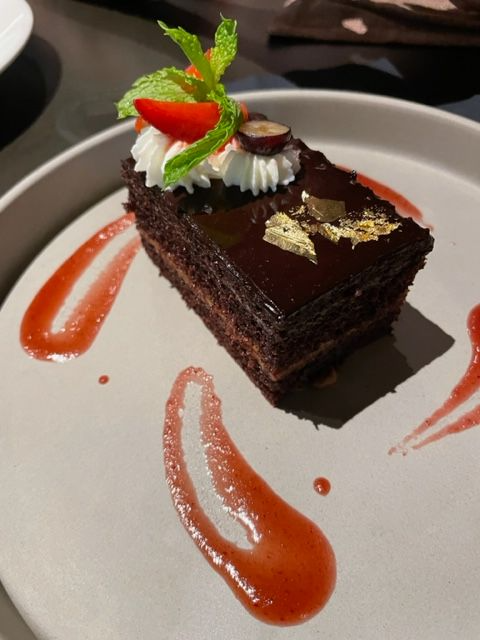 For more information please visit https://www.torotoro-dubai.com/ or follow them on Instagram @torotorodubai