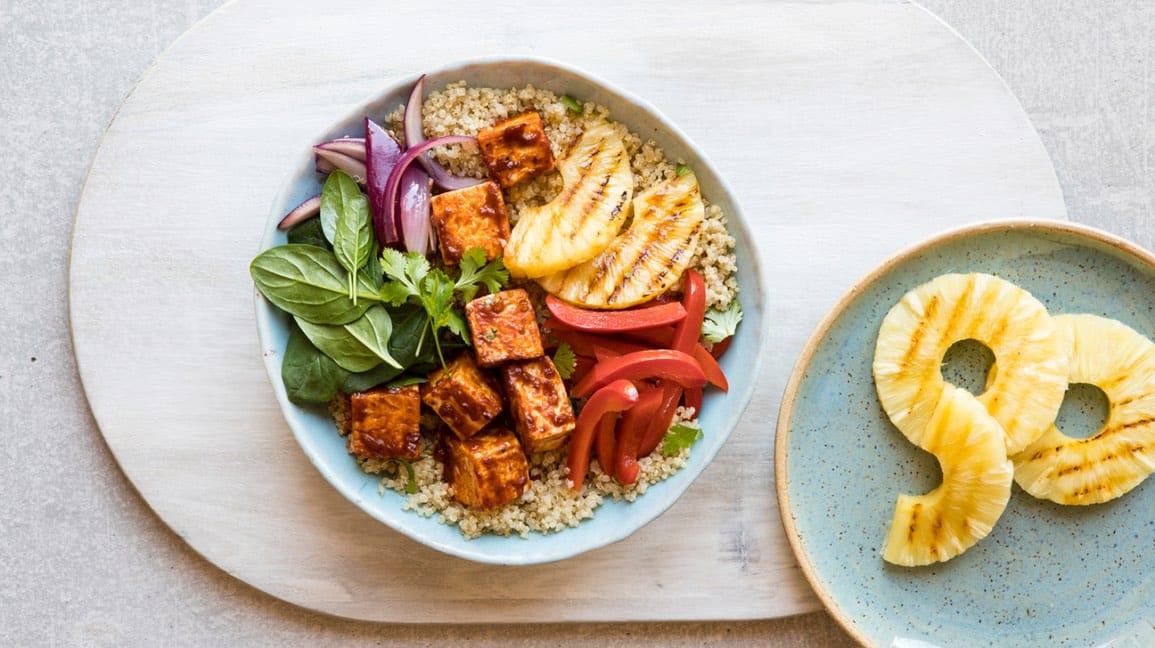 Whether you're an animal lover or becoming more health conscious, here's five of the best plant based spots in town…
Veganism has become the ultimate trend over the last few years, and Dubai has responded accordingly by launching various cafes and restaurants that cater to this dietary requirement. Read on for The Insider's favourite five.
Bounty Beets, Mina Seyahi
Bounty Beets is a cute and quirky spot to have breakfast or lunch, and has a tropical fecund garden area right next door, where you'll catch people doing yoga on the weekend. Expect exciting and innovative dishes on the menu, including not just vegan options but also gluten-free dishes such as Choco Pancakes and sandwiches using a sweet potato base instead of bread. The interior is designed with Instagram in mind, and even has a little kitsch telephone booth spot, perfect for your snaps. Located at Le Meridien Mina Seyahi in Dubai Marina.
Green Earth Cafe, Jumeirah 1
This certified vegan spot also promised to be sugar, peanut, and gluten free – so there's something for even the most allergy-ridden diner! Celiac- and diabetic-friendly, their wide ranging menu including sushi, noodle bowls, salads, breakfasts, rice dishes, plus boba tea and a range of sweets. It also has the benefit of Burj Khalifa views while you dine.
Little Erth by NABZ&G, JLT
A much-loved dining spot, Little Erth has moved from Al Quoz to a more accessible location in JLT. Its solid reputation is based on it's wholesome vegan offerings with different flavours, textures, and tastes, that stop it from being the usual bland and uninspired cuisine served by other cafes. They also have some interesting cold pressed juices on offer. Pop by their quirky Boho cafe in Cluster J, JLT.
SEVA Table, Jumeirah 1
Boasting a beautiful setting with hanging trees and giant logs that double as tables, you'll feel as though you've entered a secret garden when you visit SEVA Table. They only use seasonal ingredients and won't touch anything with GMOs or MSG, so you can be assured that you're eating high quality food. It's a known wellness spot, as they also host classes and treatments such as yoga, sound healing, and more.
Wild & the Moon
Wild & the Moon is known for being super tasty and healthy, so if you're into vegan food and haven't been here yet, then get down here sharpish. Their plant-based menu is totally free from any additives, chemicals, soy, gluten, and any other nasties. Expect salads and all-day breakfasts, but where they really shine are they tasty sweet treats, including doughnuts, choco chip cookies, and banana bread. We feel hungry already. Visit them down at Alserkal Avenue in Al Quoz or their second location at The Palace Hotel Cafe in Downtown Dubai.