Middle East
News
Emirates Airlines Keeps You Connected: WiFi now Available at 35,000 Feet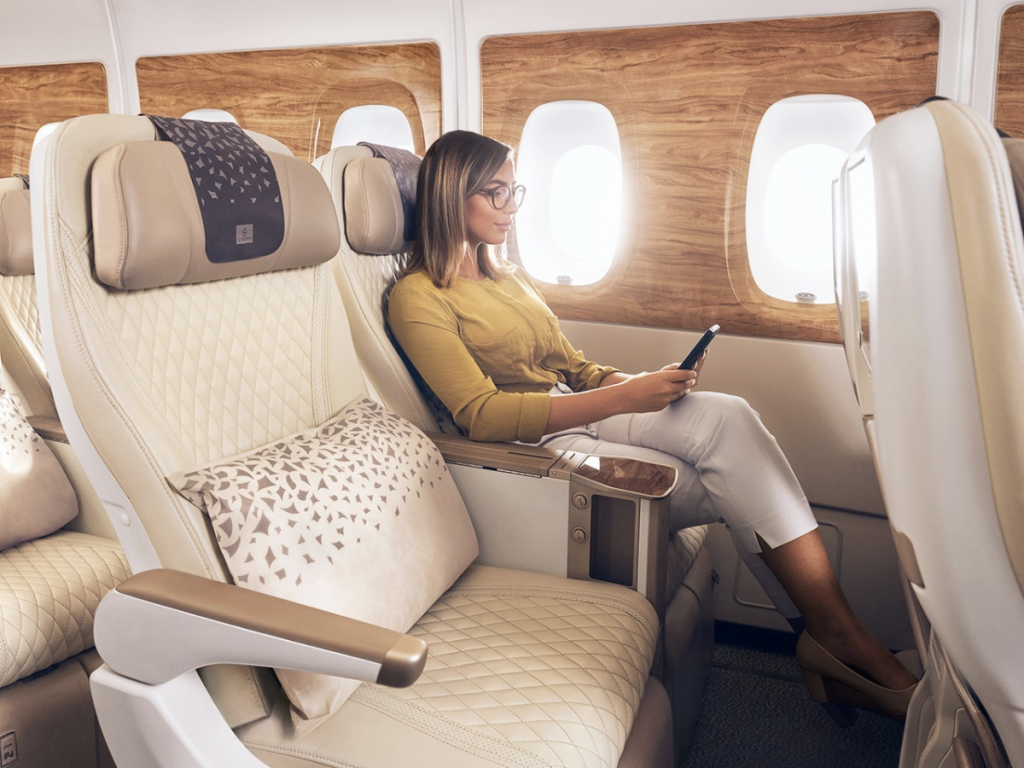 Just in time for your summer hols, pivotal airline Emirates has announced that their wifi services are now completely free of charge!
What's the point in taking a trip if you can't Instagram it? Well, now you can – in every cabin class on Emirates flights you can now access free WiFi for the entirety of your flight completely free of charge.
Previously in Economy Class there was an hourly fee for accessing the web, but now passengers just need to sign up to the Emirates Skywards loyalty scheme. Sign up prior to boarding on the Emirate's website or FlyDubai, or even while you're in the air.
Aside from taking the all-important pictures of your trip, the WiFi will be strong enough in Economy to send WhatsApp and iMessages to people on the ground, even while you're in the air. Meanwhile passengers in First Class will have WiFi strong enough to catch up on their emails and work online, or even shop, or check into their hotel.
This change in WiFi policy is predicted to add an additional 30,000 Economy Class ticket holders connecting to the onboard internet each week. This is also the start of more innovative initiatives from the airborne giant, as they announced that by 2024 on 50 of the new Airbus A350's there will be inflight broadband powered by Inmarsat's GX Avaition, which is a world first for a globally available broadband network. All passengers on this aircraft can connect to high speed internet suitable for browsing social media, online shopping, or chatting with friends.
BRB – we are off to book our summer travels.