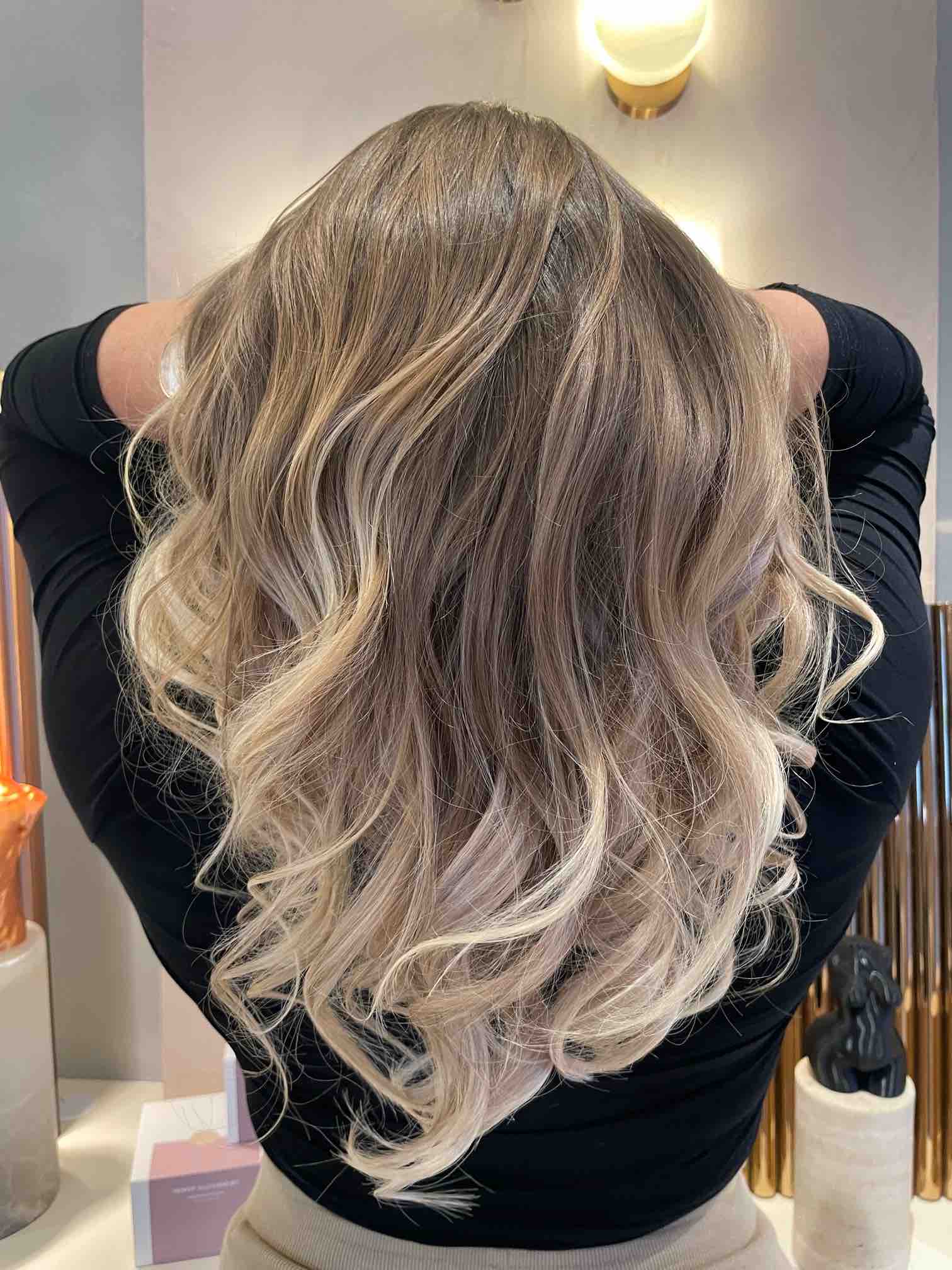 It's no secret that women spend a lot of time on their beauty treatments. Particularly in the UAE, where beauty, wellness and aesthetic clinics and spas are as ubiquitous as grains of sand, the competition is fierce to being not only the best, but a one-stop shop for service. Delightfully, Blended Wellness – located at Dukes Hotel on the Palm Jumeirah – brings you an assortment of the most in-demand solutions all under one roof in a sumptuous, glam-worthy environment.
The custom-built multi-purpose spa boasts a boxing and yoga studio, rooftop gym, men's barber, authentic Russian massage (DuBanya with the leaves and tubs to be submerged in), soon-to-be-operational aesthetics rooms, facials, hair and nail salon – offering all mani-pedi services and haircut, colour and style. Meanwhile their spa has a zen-tastic Thermal Journey, where guests can inhale not just peace and wellbeing, but also Himalayan salt, while enjoying the genuine salt cave, sauna, and icy plunge pool.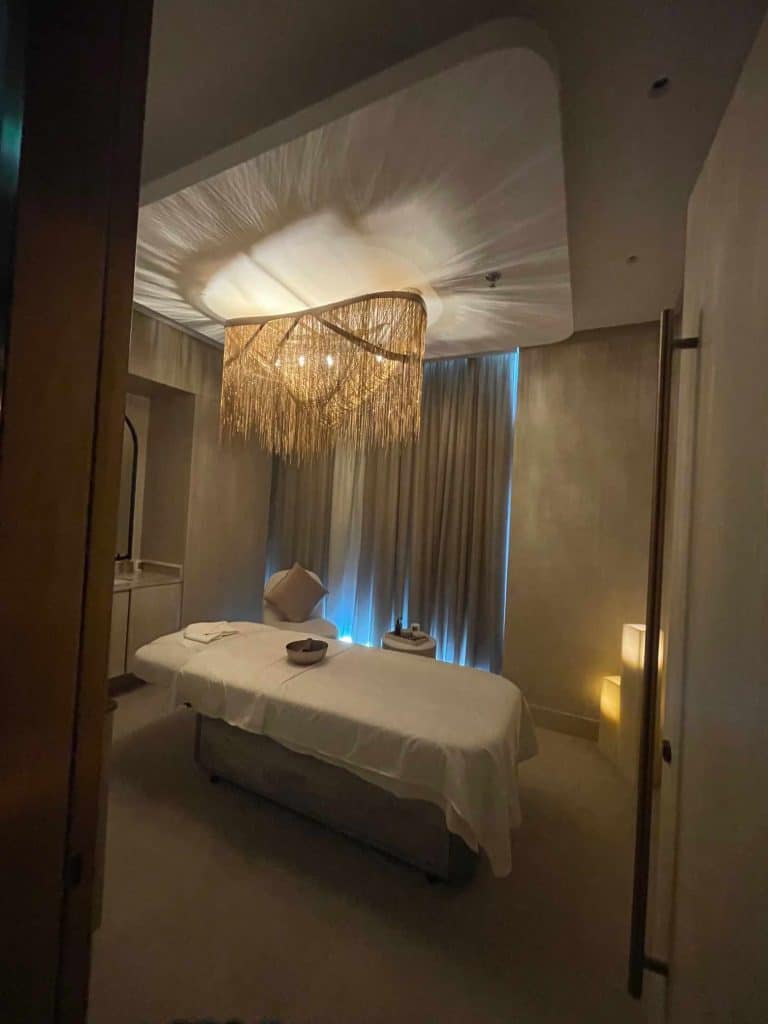 Take note, if you only book one treatment at Blended you'll be disappointed to leave, as there's enough on offer to keep you entertained for an entire day and night. If you have a treatment booked you get to use the spa free of charge, otherwise it's a reasonable AED 180 for 30 minutes. You could visit for an early morning bootcamp with the girls, followed by a spa treatment, facial, massage, and finally a mani-pedi with blow dry and makeup to head straight to a brunch or your social gathering perfectly primped and preened after your full tour of beauty.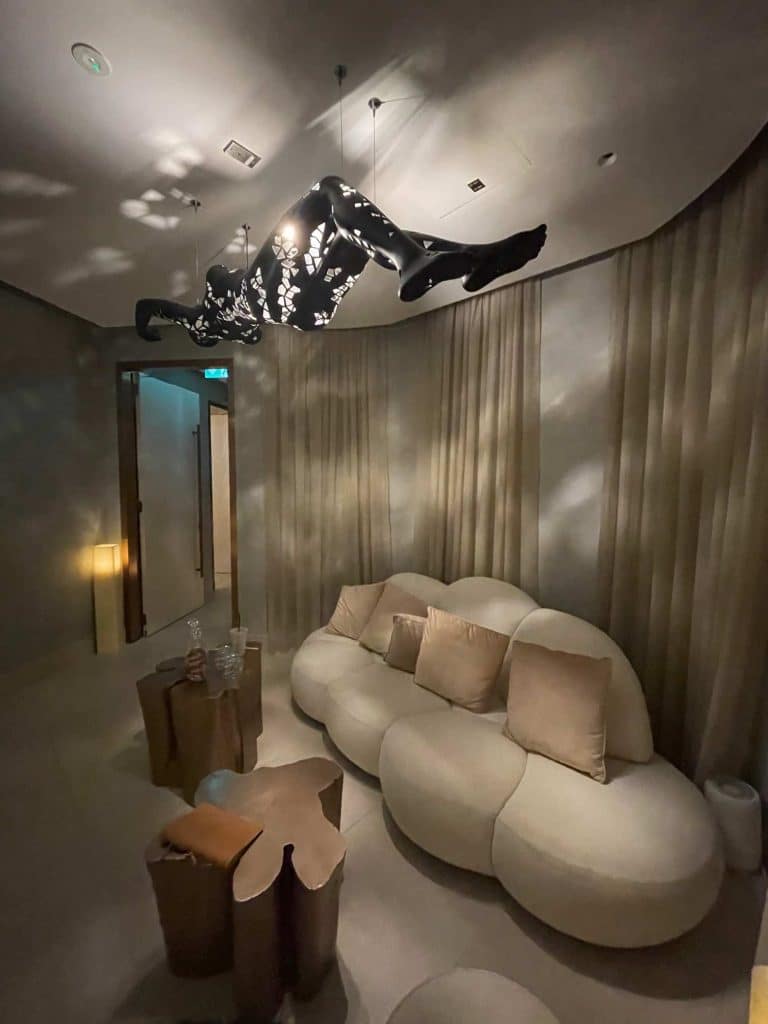 A day with Blended is like visiting an ultra-chic and beautiful cave, where the carved rock reception counter and roughhewn teacups are the perfect foil to the uber luxurious retail products spread throughout the interior (yes, they even have official Balmain hairdryers in the changing rooms). Balmain is prevalent throughout the spa, as are numerous other retail products, including some incredible scented candles decorated with authentic amethyst crystals. Blended even have their own range of branded athletic and lounge attire. I could literally feel the tension easing out of my body during my visit as I was attended to by extremely friendly, knowledgeable staff; you can be assured you're in the hands of professionals.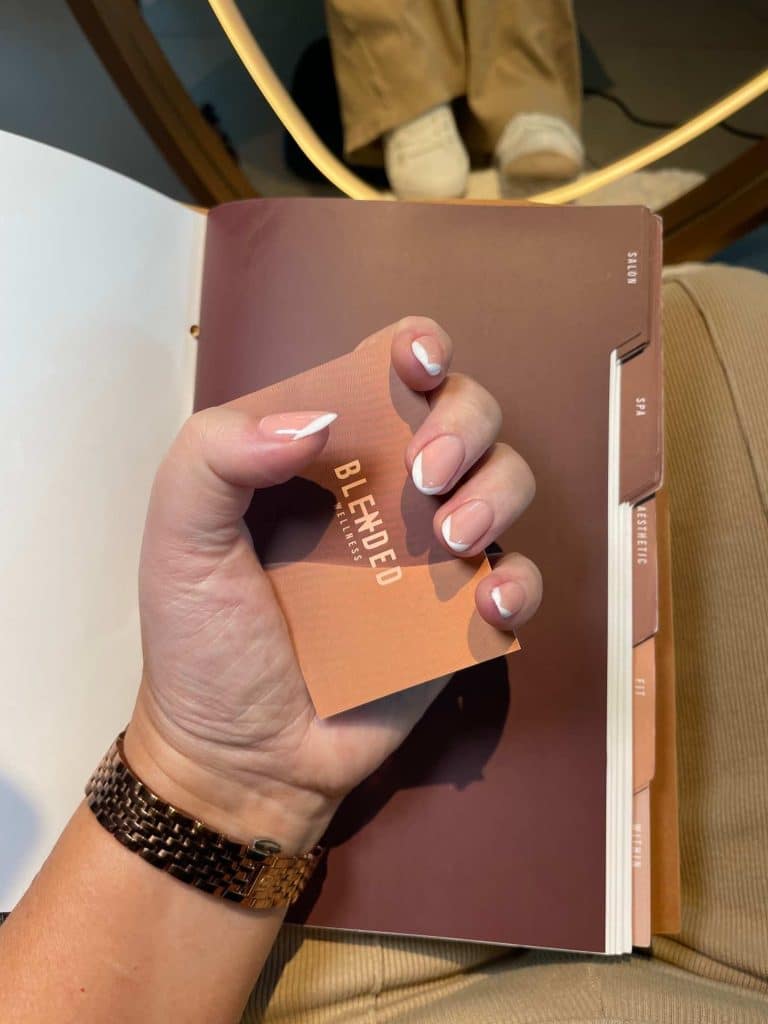 I tried their special offer of 3 Treatments for AED 300 and had a relaxing facial with jade roller – sea views included from the treatment room – by an experienced British therapist. If you wanted a more in-depth treatment their 60-minute Luxe Skin Deep Cleanse, while on the more pricey side at AED 500, promises to get into those pores for full exfoliation and radiance. I followed this with a classic gel manicure, then a wash – in a massage chair no less – and blow dry from a British hair stylist from Liverpool; we all know Scouse girls know their hair and beauty!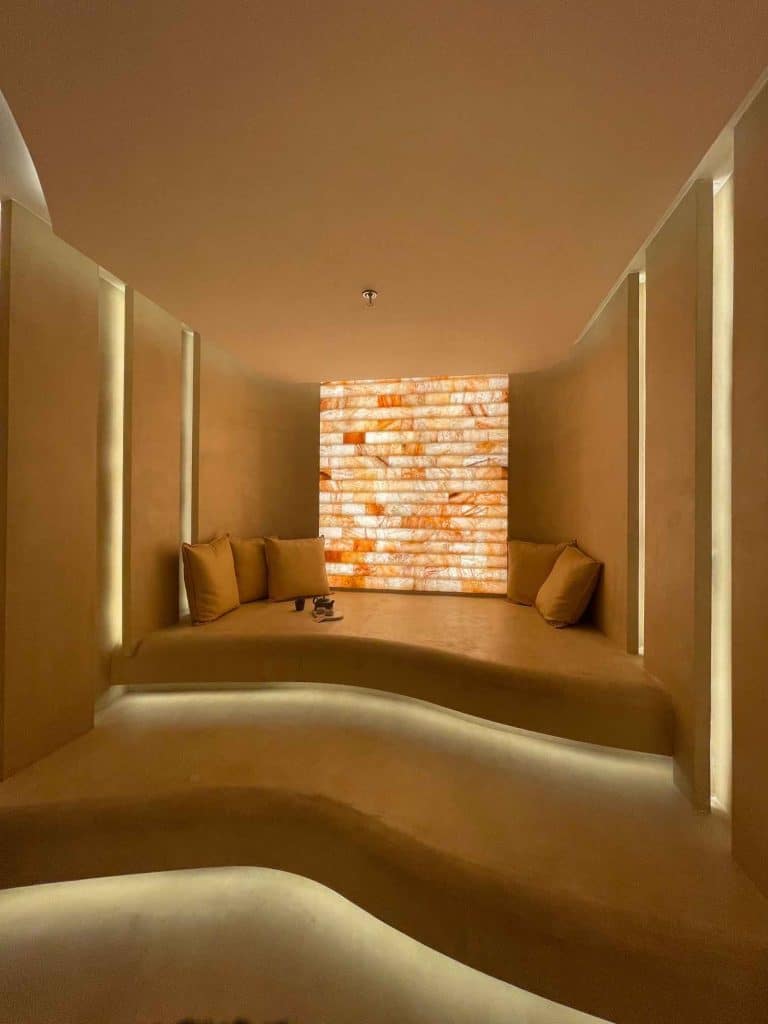 The only thing missing was a glass of Prosecco, as I gossiped away to my lovely stylist, however I think alcohol is not necessarily in alignment with their brand, so I settled for a protein shake instead. Wellness is literally infused in every pore of Blended, as their menu features nibbles from their neighbour Ula, a range of fresh juices, interesting tea blends and even shakes and smoothie with chia seeds, flax, and collagen. I left feeling entirely refreshed and glammed up for my night out – my only mistake is that I didn't stay longer.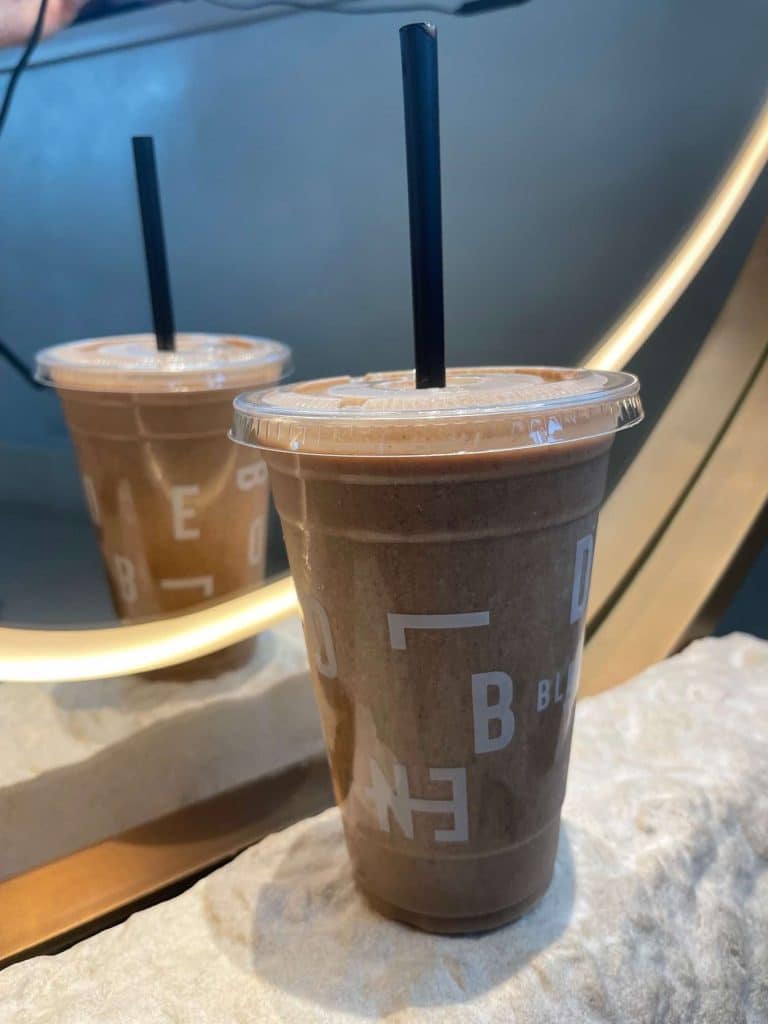 Blended Wellness is located at Dukes Hotel, A Royal Hideaway Resort, Palm Jumeirah. For reservations contact +971 4 423 8313 or @blendedforher on Instagram.