Madar will include a cluster of attractions
A new entertainment complex in Sharjah, Madar, will be opened this week within the $6.5bn Aljada mega development.
The first part of Aljada to be completed, the overall Madar masterplan is spread across 1.9 million sqft and is slated to be completed over three phases.
Designed by Zaha Hadid Architects, Madar has green spaces and water features, and is "fully walkable, even in the summer months", a statement said.
When fully ready, Madar will feature a large public square, an extreme sports centre, an 'edutainment' complex, two retail zones, an 11-screen cinema and a large community park.
In the first phase, Madar includes a cluster of attractions all spread around a 600,000 sqft park. Set to open on Thursday, February 27, it will be free to enter for the public.
Attractions that will open at Madar include:
* Zad, which has 15 different brands selling a wide range of cuisines. Each outlet is housed in a redesigned shipping container, with brands ranging from coffee startup Saddle to gelato café Amorino, and from Sushi Station to vegan burger outlet The Vurger Co. Zad's two zones consist of a drive-thru space and a more social picnic area, with extensive seating.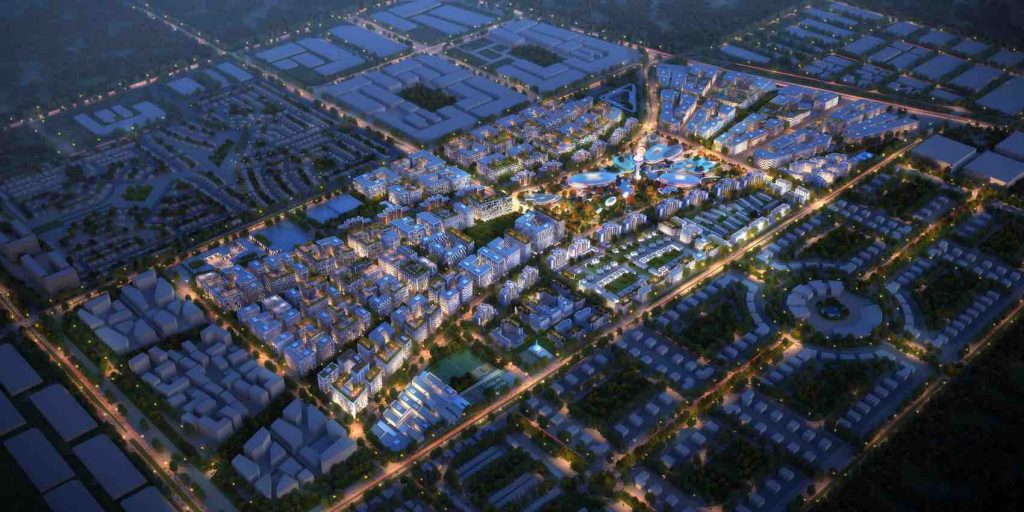 YourSpace, a full-fledged events hall which is available to hire. When not booked out, YourSpace will host studios, exhibitions, markets and conferences.
Madar's Amphitheatre, for outdoor events, has a maximum capacity of 500 people and can be used to host film screenings, markets, parties and musical performances.
Playscape, a children's adventure zone featuring tower frames, swings, embedded trampolines and slides. The site also includes a climbing wall and activity nets.
Madar's Skatepark, located adjacent to Playscape, will feature activities for adventure sports enthusiasts.
Aljada Discovery Centre, the centerpiece of Madar designed by Zaha Hadid Architects, is an elliptical building that showcases all the elements of the city's master plan. The centre also features an immersive, coil-shaped 'experience room' that will allow visitors to experience different parts of Aljada from a 360-degree perspective, using digital technology. It also features a show apartment and the Aljada café.
The complex will be open between 10am and 10pm on weekdays, and between 10am and midnight on weekends, with free parking available for visitors.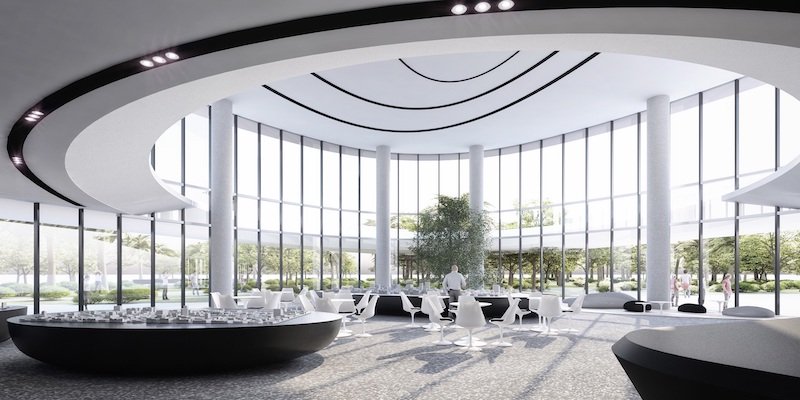 Sheikh Sultan bin Ahmed Al Qasimi, chairman of Arada, said: "This is the first opportunity for members of the public to experience a taste of Aljada, a project that is truly transformational for Sharjah. This destination is a new place for families, for lovers of culture, for those who are looking for excitement and for those who are seeking to learn."
Located in the Muwaileh district in Sharjah, Aljada is a master-planned destination with a sales value of Dhs24bn launched in September 2017. Construction on Aljada began in 2018 and the first homes are scheduled to be handed over to owners later this year.
Along with residential projects, the district will offer retail, leisure and entertainment options, as well as commercial projects.