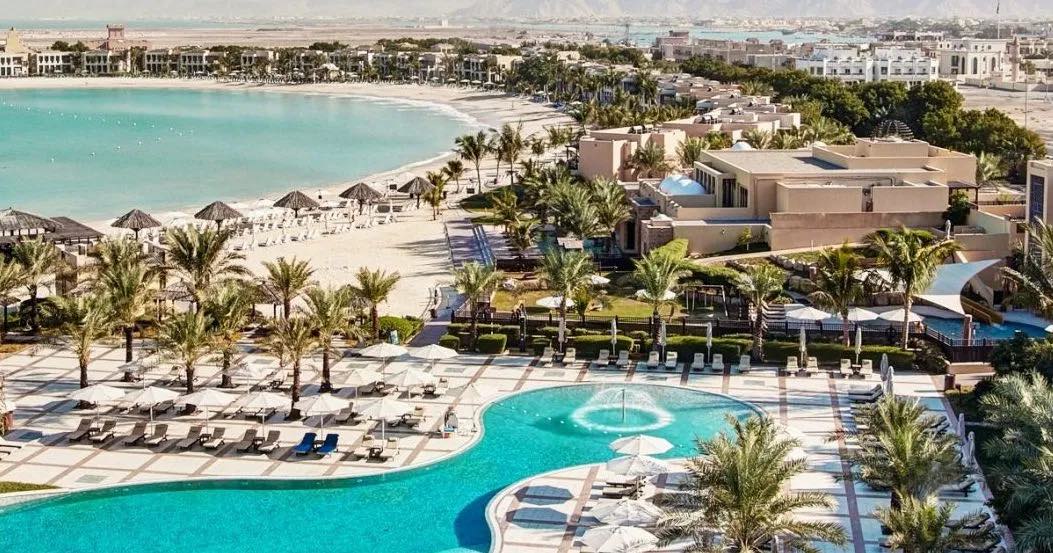 Let's face it, if you book a beach resort staycation in the UAE you usually have a fair idea of what you are getting. But that's what sets the Doubletree by Hilton Resort & Spa Marjan Island apart; the added extras. The expansive property caters for couples and friends of course but when it comes to amenities for families – that's where it surpasses expectations and becomes a must visit for those with children.
For starters, the resort offers much more than its 650m beach and eight pools, the Pirate Boat Aqua Zone is a mini waterpark and also hosts impressive inflatable slides – guaranteed to keep the children entertained for hours on end. But adults need not miss out; there are slides and a diving board in the sea for those still young at heart.

Another nice addition is the six-metre-deep seawater pool set at the edge of a jetty in the ocean. Enclosed with fisherman style nets, this is perfect for those who want to swim in the sea but are squeamish at the thought of the underwater wildlife. With comfortable bean bag seating and gentle rocking, this also makes the perfect relaxation area.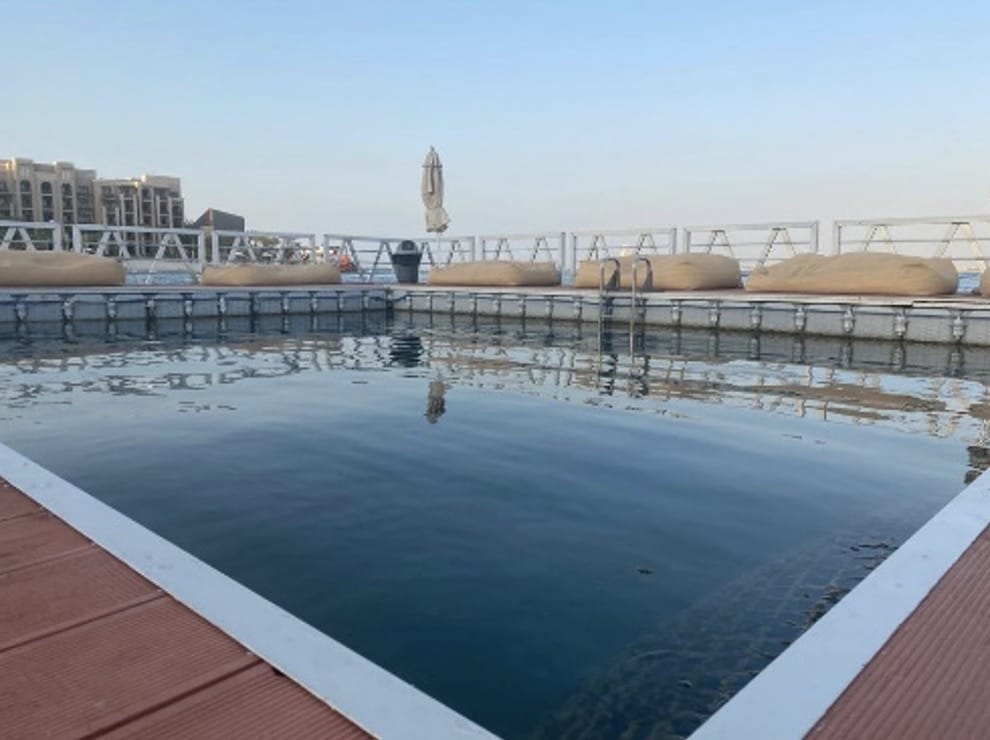 It's important to keep the big kids (husbands) entertained too and Anchor sports bar does just that. It shows all the sporting matches and with the all-inclusive package extending to all F&B outlets, including this one with very attentive barmen, you are guaranteed a happy man. Unless their team loses of course.
In terms of F&B, guests are spoiled for choice with 13 dining options including British, French, Italian, Turkish and Asian cuisine. What is great for the indecisive amongst us, Brasserie and Vespa are beside each other and you can order from either menu, mixing it up if preferred. That's what we did with standout items including the seafood salad, burrata and pepperoni pizza.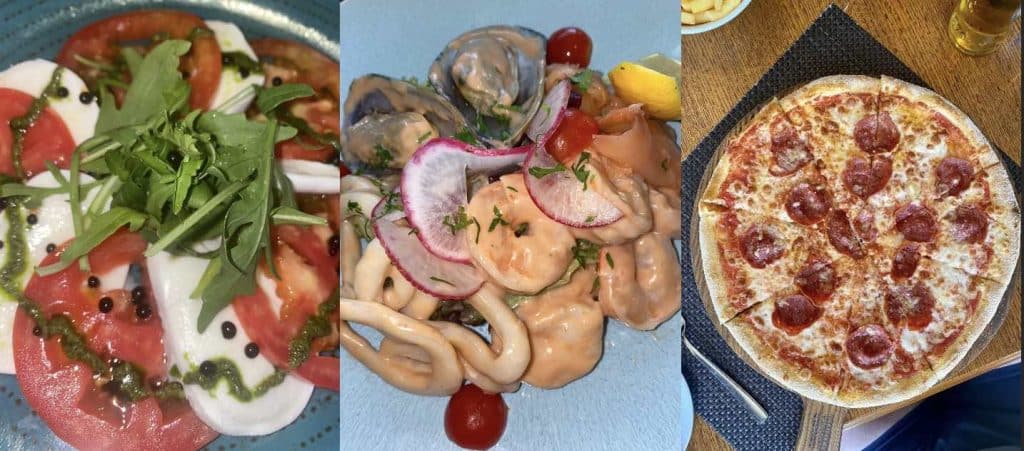 For dinner, after much deliberation, we chose to try Sanchaya which served Asian cuisine. With such a variety of choice on the menu we were glad to receive some recommendations from the waiters and what recommendations they proved to be! We started with prawn and crab cakes and spring rolls, which we could see being prepared with precision through the open kitchen – both delicious options.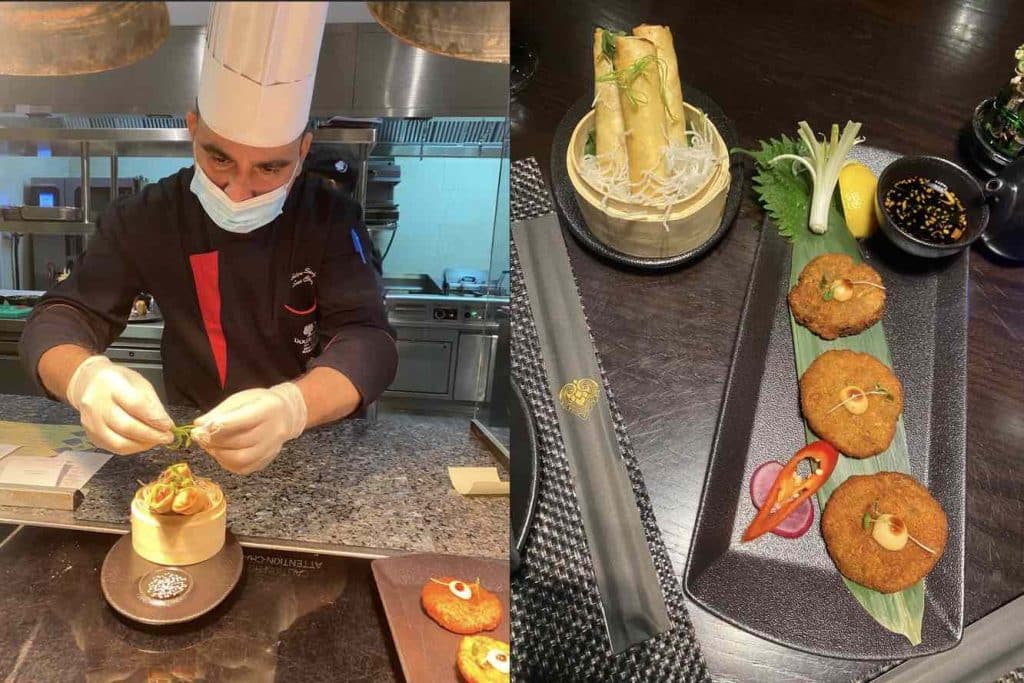 The mains are where the magic really happened though, with theatrics accompanying the food. Between dry ice creating a mist effect, sizzling plates creating a smoky aroma, the waiter flaming our sushi in-front of us, all our senses were heightened before we even tucked in! Taste was the final sense to be aroused and we were not disappointed, flavourful food with a 10/10 for presentation.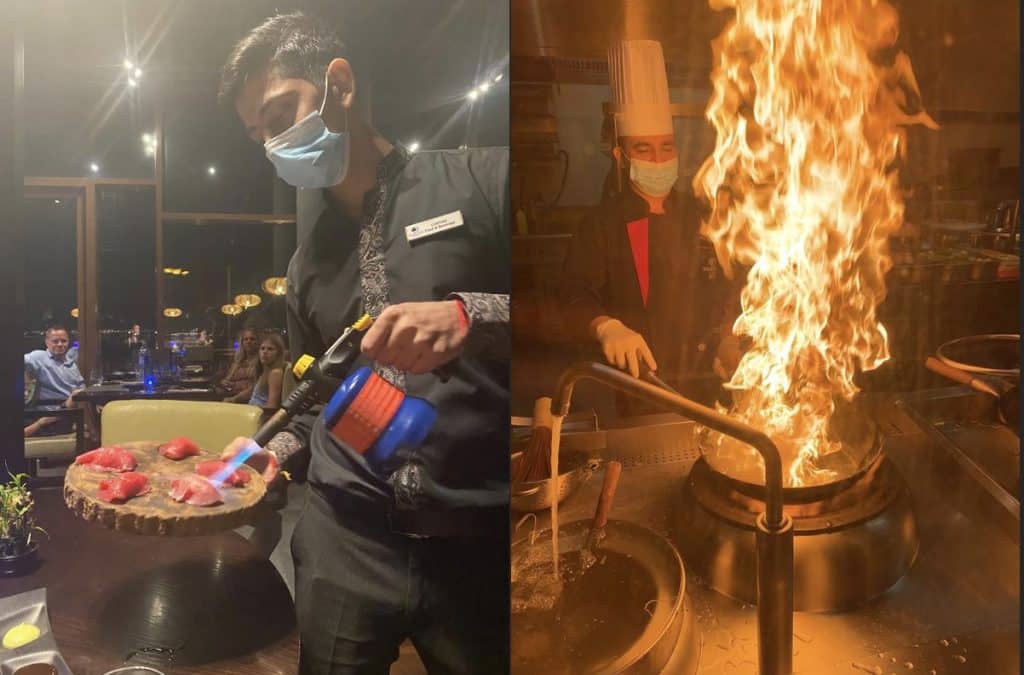 This property is beautiful at night and how it is lit up makes for a romantic evening stroll. Guests have the option of continuing the night at Anchor, or at Shofee Lounge which serves shisha before relaxing in their hotel room.  Comfortable beds and modern rooms decorated in blue and neutral hues provide the perfect mellow chill out spot for a good night's sleep.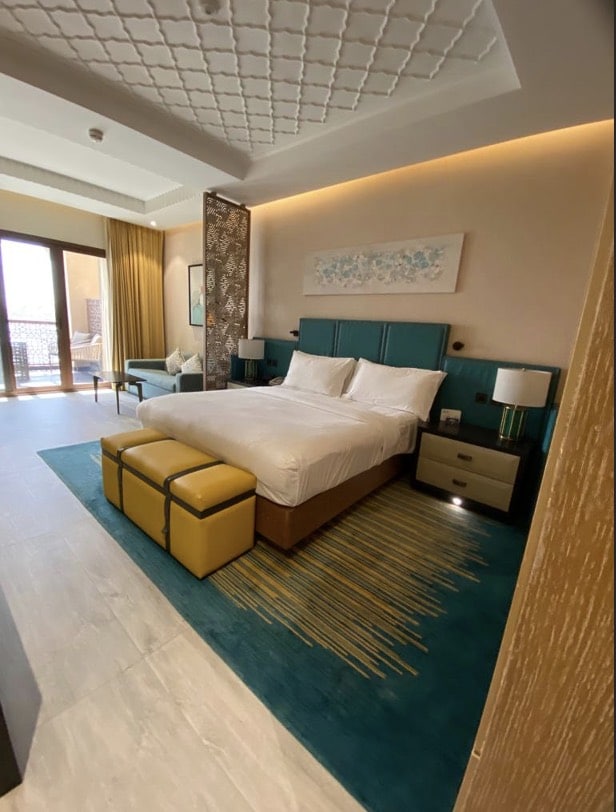 As a pregnant woman, this resort gave me a glimpse into what family holidays in the UAE can look like and one thing is for sure – Doubletree by Hilton Resort & Spa Marjan Island will be top of my list to visit as a family.