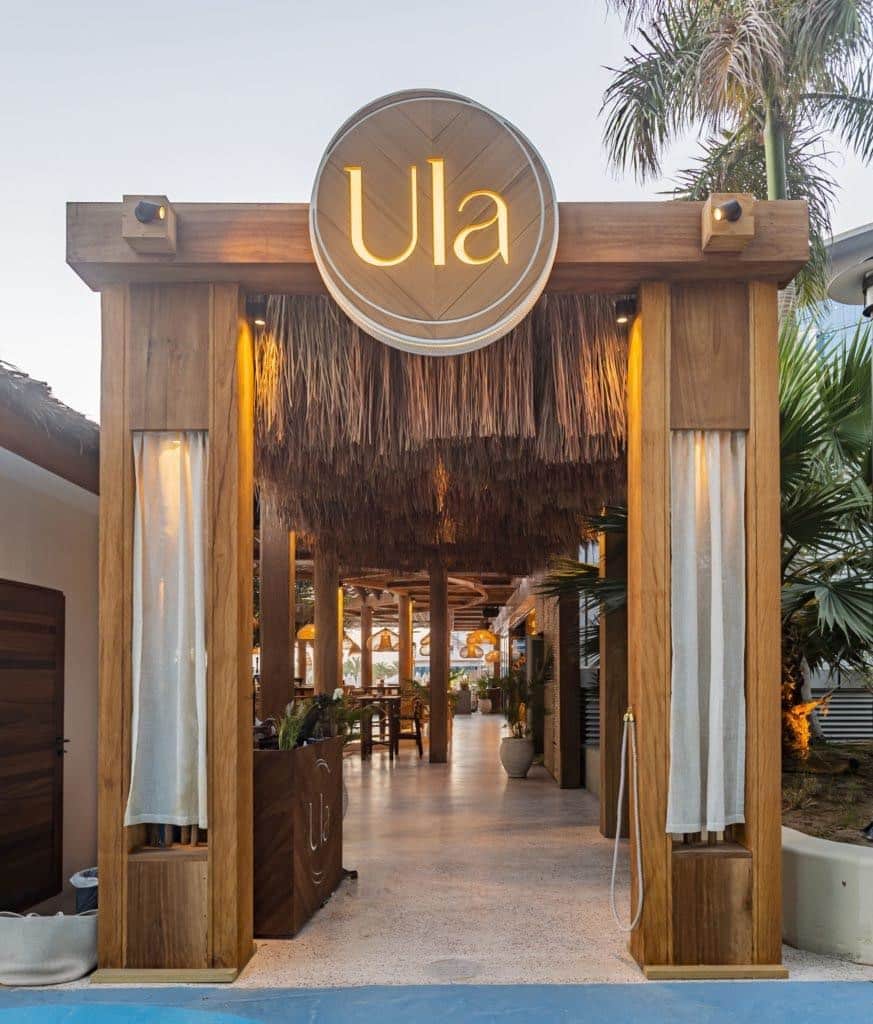 Bringing back brunch in its original form – a combination of breakfast and lunch with unlimited booze – unlike the Dubai brunches that are strictly afternoons and lunch food, the Ula offering is perfect for those looking to get the part started early and perhaps hit the beach for the rest of the day, or for those die-hard party people who want a pre-brunch brunch! The name means "sea jewel" and we can see why, as the stunning beachfront location is picturesque and perfect for dining day to night. We visited their launch event to check out the food, drink, and ambiance.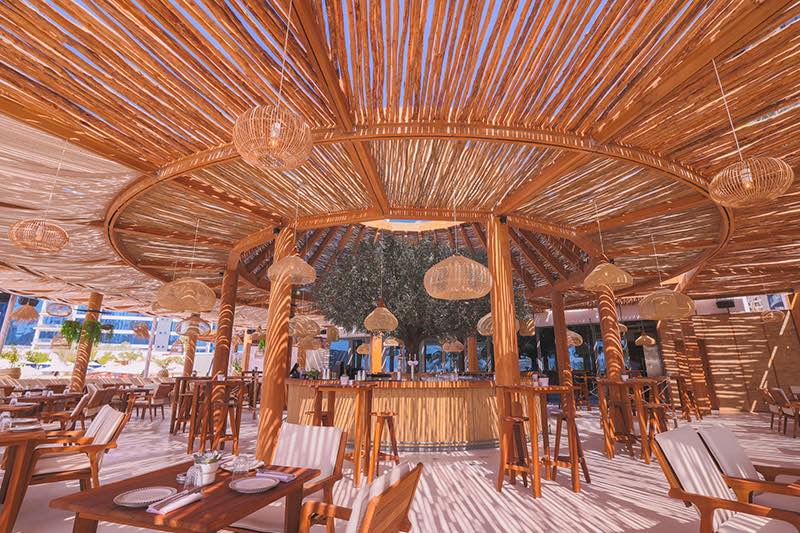 We wandered down through the lush gardens of the Duke's the Palm hotel and past the lazy river (a buggy is available but not essential as the distance isn't too far and the surrounding views are refreshing), before we arrived on the beachy restaurant. Firstly, Ula is one of the most visually stunning restaurant and beach clubs in Dubai; a cross between barefoot bohemian and luxury chic, the earthy pampas grass and hanging canopies over bare wooden beams give Bali-holiday vibes. Though we sat indoors, the giant wicker tree surrounded by hanging baskets and vines is an eye-catching design situated in the middle of the outdoor area – we'd highly recommend this spot as an unrivaled location for sundowners.
The inside wasn't packed busy as it was their first brunch, but a few more tables and there would have been quite a vibe – we also missed the memo that white ensemble outfits are preferred for aesthetic purposes, and make sure you dress to impress as Ula as influencer-friendly! We sat down in one of the cozy booths with the hanging canopies and were immediately met by friendly, smiling staff who offered us one of their signature drinks: Prosecco; Bellini; or Mimosa. We opted for the Bellinis and studied the menu – guests can avail two of the smaller items or one large and one small – The Insider team sampled everything so we could revert with details for our readers.
The Greek yoghurt and honey bowl comes highly recommend, as the honey is real honeycomb, and the berries are a lush and fresh mix. The portion size is also perfect. The grilled pita with olive oil and oregano and mini pastries (chocolate croissant and Danish) were freshly baked crumbly bites of deliciousness. For the larger plates the grilled Halloumi with lemon oil was tasty, while the Shakshuka had meatballs, a rich tomato sauce, mushrooms with egg and herbs. You can also order any style of eggs with avocado and pita, plus smoked salmon rolls with lemon and caper. Though billed as Mediterranean, we felt the breakfast menu leaned towards being Greek-infused. It was served on oh-so-cute crockery and washed down with several more Bellinis and Mimosas.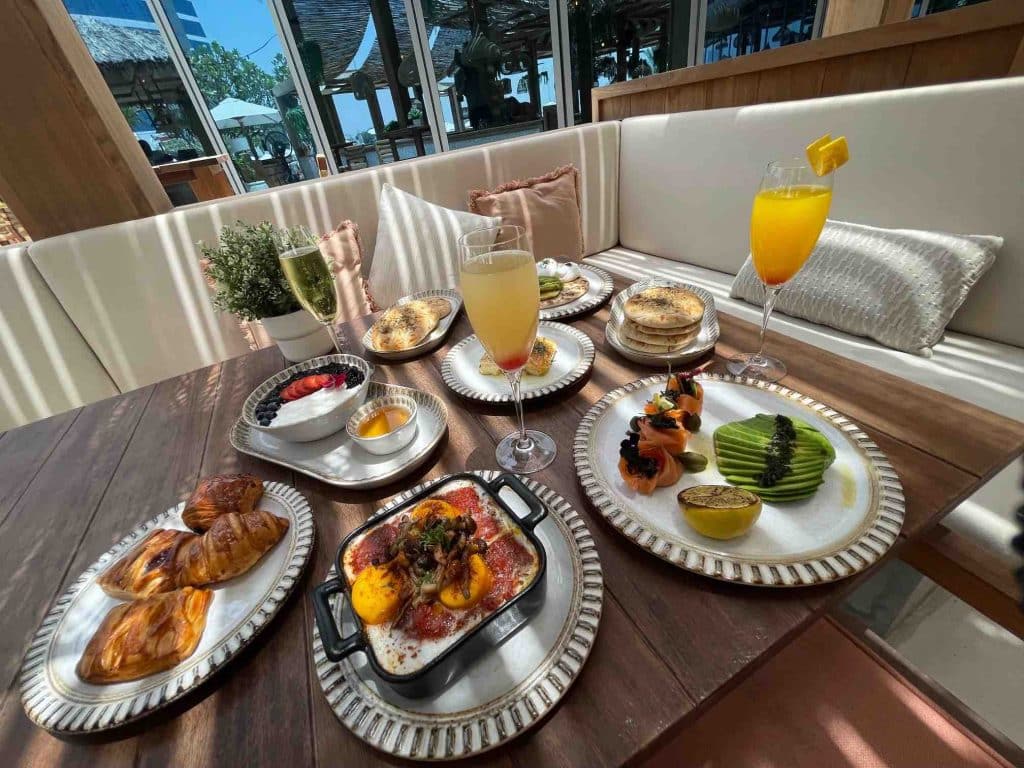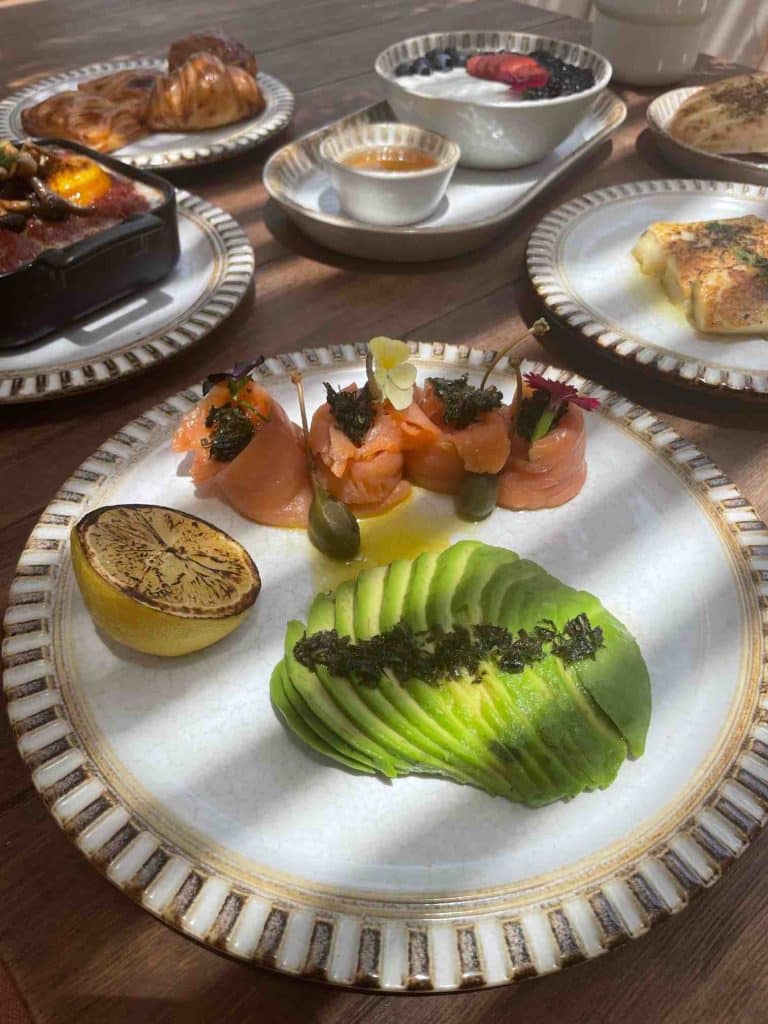 We would recommend the Bottomless Brunch as a fabulous way to start your weekend exploits, and it's perfect for either a catch-up with friends or something a little rowdier for holidaymakers and partiers. The brunch starts at AED 200 per person from 10am-12pm weekend days and includes unlimited flowing fizz from their menu. Ula also offers pool and beach access for AED 100 on weekdays and 200 AED on weekends, fully redeemable on F&B. Ula is located at Dukes the Palm.
For reservations contact: +971 52 881 5132.