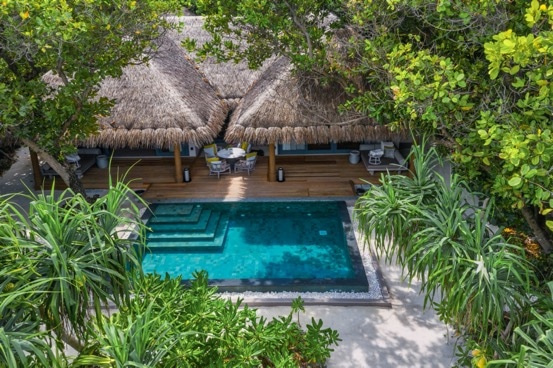 A Maldives atoll – that's Vakkaru. Villas and suites on the beach or over water with big private pools and terrific whirlpool. Superb romantic hideaway or great family destination with loads to do to keep the kids amused. Unforgettable.
We thought Vakkaru Maldives had excellence absolutely nailed for a distinctive tropical island luxury holiday getaway location. We were wrong. They spent the winter months executing a major enhancement program that has taken things even closer to perfection.
Big new private pools and a whirlpool
The splendid Over-Water Family Pool Villas feature a beautiful 24 sq metre private infinity pool overlooking the turquoise lagoon.
Interconnecting beach villas were converted into 2-bed Beach Pool Villas each with its own 24 sq metre swimming pool (260 sq ft). Also with a wonderful extended beachfront terrace, which makes a perfect space for guests to relax and unwind.
Enchanting beach villas nestle beneath swaying coconut trees, surrounded by lush natural vegetation that creates a delicious sense of privacy.
Captivating beach Spa Pool Villas now enjoy a terrific 16 sq metre (173 sq ft) outdoor whirlpool.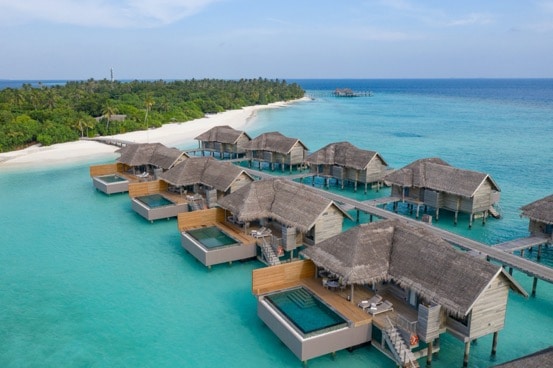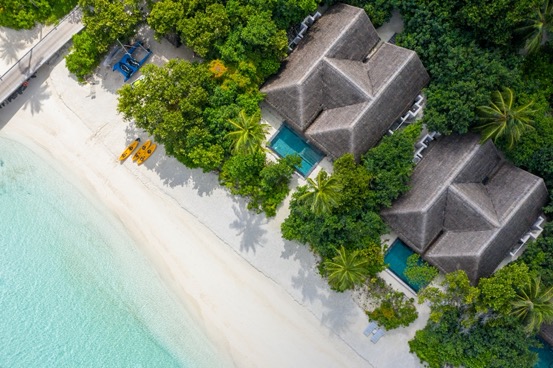 Great choice of villas and suites on the beach and above the lagoon
You will get a far better sense of the beautiful, well-designed living spaces when you browse the Vakkaru Maldives website. Here are some snippets:
54 pool villas and suites
16 Over-Water pool villas and suites
Includes the opulent Four-Bedroom Over-Water Pool Residence
Your villa gives direct access to either the white sand beaches or lagoon
Ideal for couples, families and friends travelling together
Vakkaru's 6 food and beverage outlets ensure plenty of variety. Guests will enjoy the many water activities organised by the resort.
Young children will never get bored in this wonderful natural playground.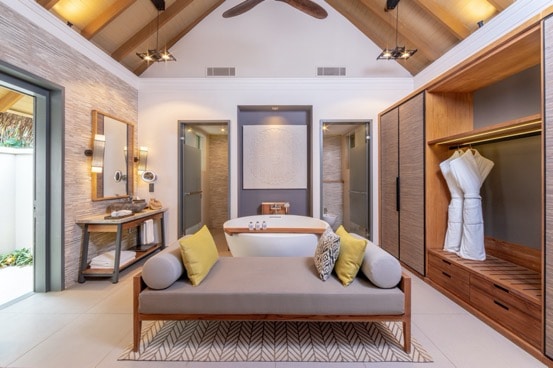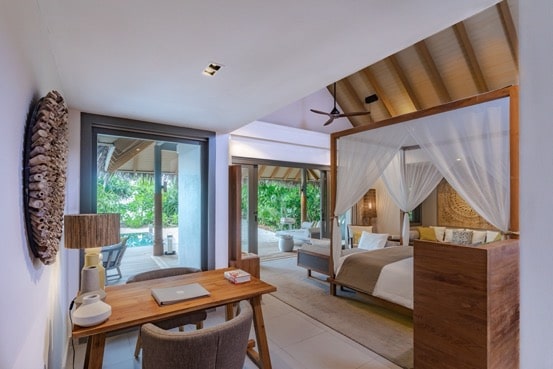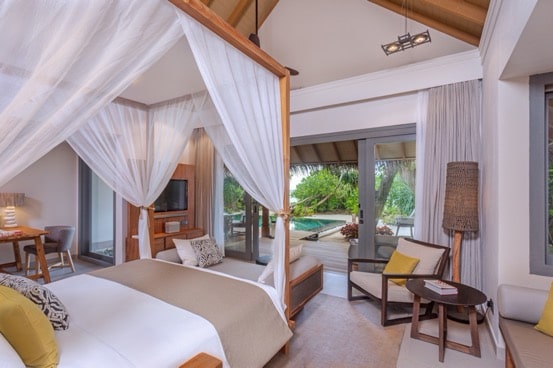 Is the Presidential Suite for you?
That's what we call it because it's simply the very best this superb resort offers. They call it the opulent Four-Bedroom Over-Water Pool Residence. It's not an overstatement.
This choice is perfect for your family or for a group of friends. The suite provides a spacious, airy space to play in and every comfort feature you could want. It really doesn't get any better.
How to ensure a value-for-money booking
Book directly with the resort at vakkarumaldives.com and shave up to 35% off the best available rates. Stay 3 nights or more and enjoy complimentary breakfast and dinner. All bookings include transfers by sea plane to/from Malé International Airport (aka Velana).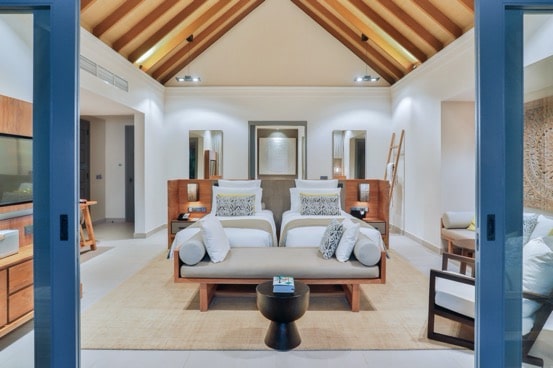 The Maldives and Vakkaru's atoll . .
These 1,200 islands are a fascinating trail of the cultures of traders and seafarers that stopped off here since time began. They came from Persia, Africa, India, Sri Lanka, Indonesia and Malaysia. Each left their mark, which makes the Maldives pretty unique.
Vakkaru island sits within the UNESCO Biosphere Reserve of Baa Atoll, one of 140 resort islands. This extraordinarily beautiful blend of turquoise sea and white sands will remain happily stamped in your memory forever.
Find out more
Now's the time to book your exceptional holiday in this first class tropical island paradise.
Where: Vakkaru Island, Baa Atoll, Republic of Maldives.
FOR RESERVATIONS
T: +96 (0) 660 7000
E: info@vakkarumaldives.com