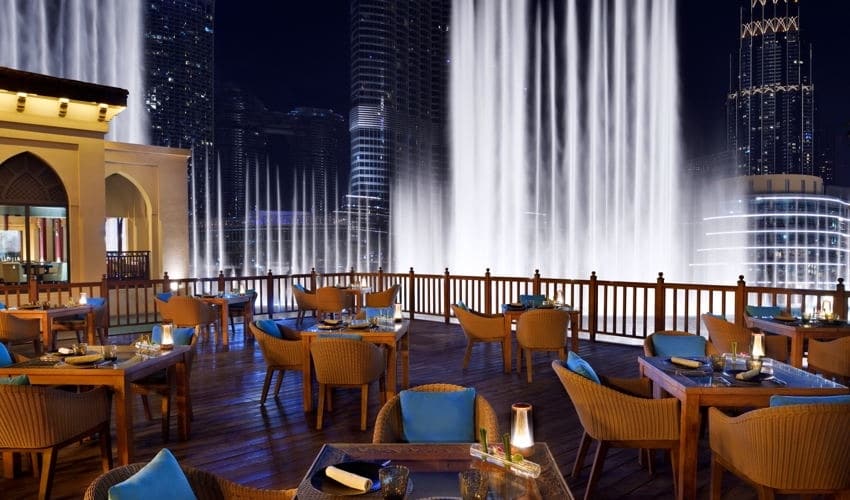 Featuring superior dining views across the Dubai Fountains and the Burj Khalifa, Thriptara's indulgent Thai menu and visually stunning dining experience makes it the perfect place for brunching, visiting family or romantic dates. Whether you choose to sit outside on the terrace that extends into the Burj lake (recommend in the winter months!) or sit inside the intimate dining area, we guarantee you'll have an exceptional experience at this restaurant in the heart of the Palace downtown hotel.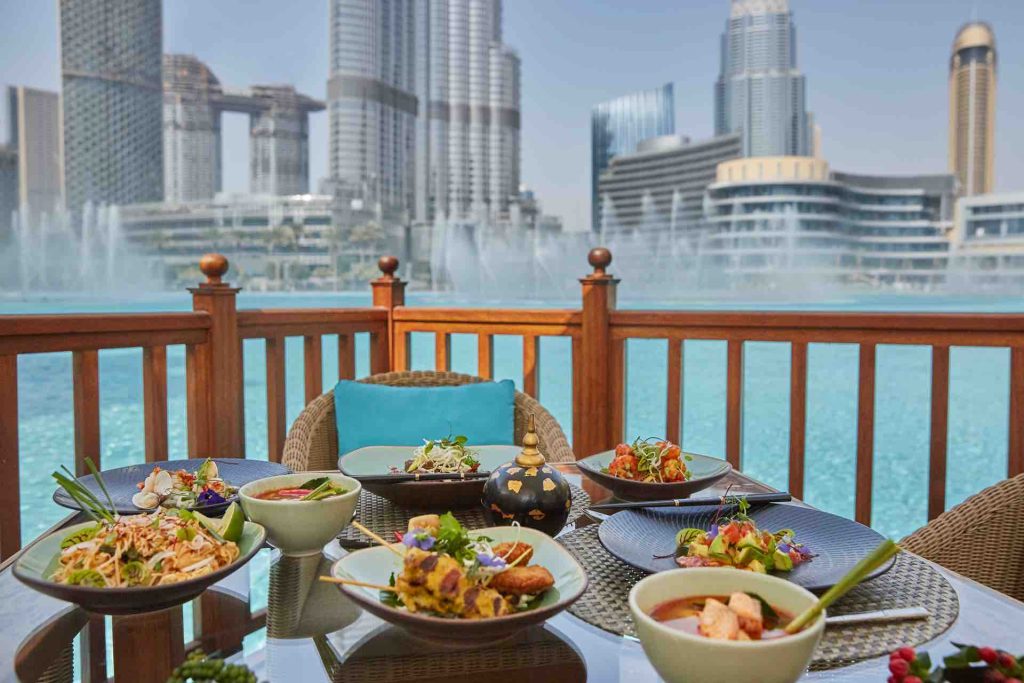 The menu features classic Thai dishes which for the most part are healthy, but there's one or two heavier dishes that could cause an irrevocable food coma! There's almost too much choice with multiple set menus or a la carte; we opted for one of the set menus. We started with grilled chicken satay marinated in yellow curry, steamed vegetable and prawn dim sum in a little bamboo pot, and a spicy and fresh papaya salad. After a Thai beef salad and deep-fried prawn parcels, we determinedly stopped eating to save room for round two. The main course included lamb tops – this cut of meat usually not being a forte in Thai cuisine – which was pleasantly surprising in its texture and flavour.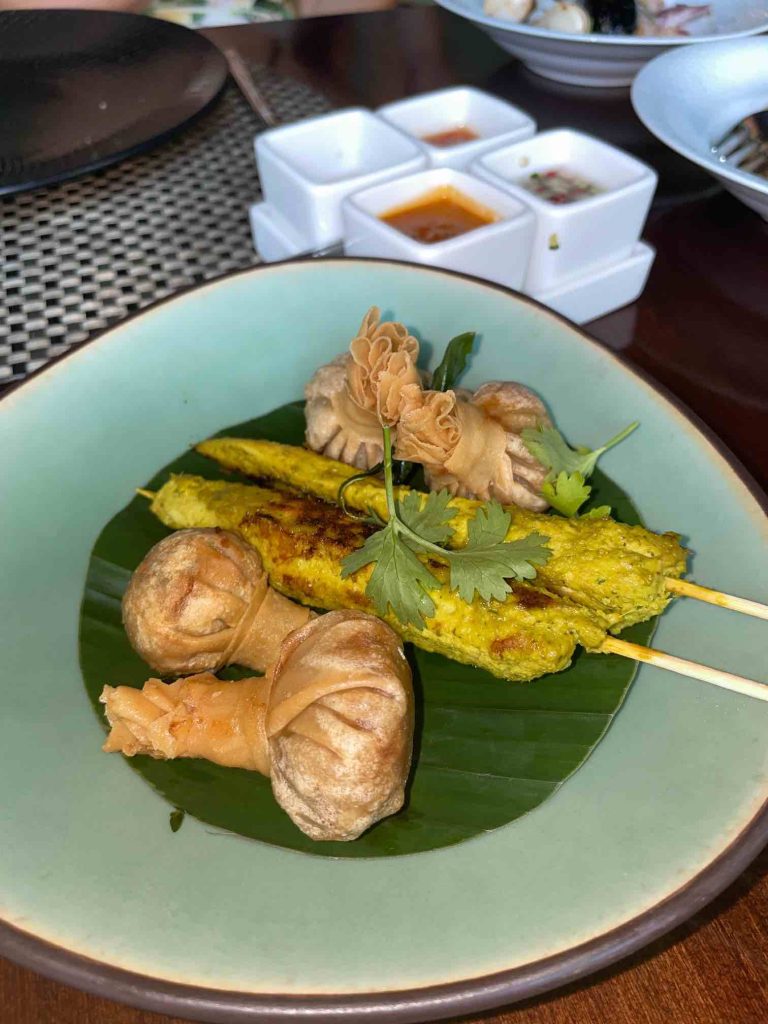 The King Po King Prawn was infused with tropical flavours, and served with peppers, pineapple and cashew nuts. While the Thai green chicken curry was bursting with flavour; this was also the spiciest item on the menu and not for the soft-of-palette! Accompanying them were al dente veggies with a strong and sweet flavour. There are also plenty of vegetarian dishes including vegetable spring rolls, seasonal veg in oyster sauce, and spicy green mango salad – but the best dishes are generally the ones with seafood or meat – the crispy fried seabass and wok fried lobster in particular.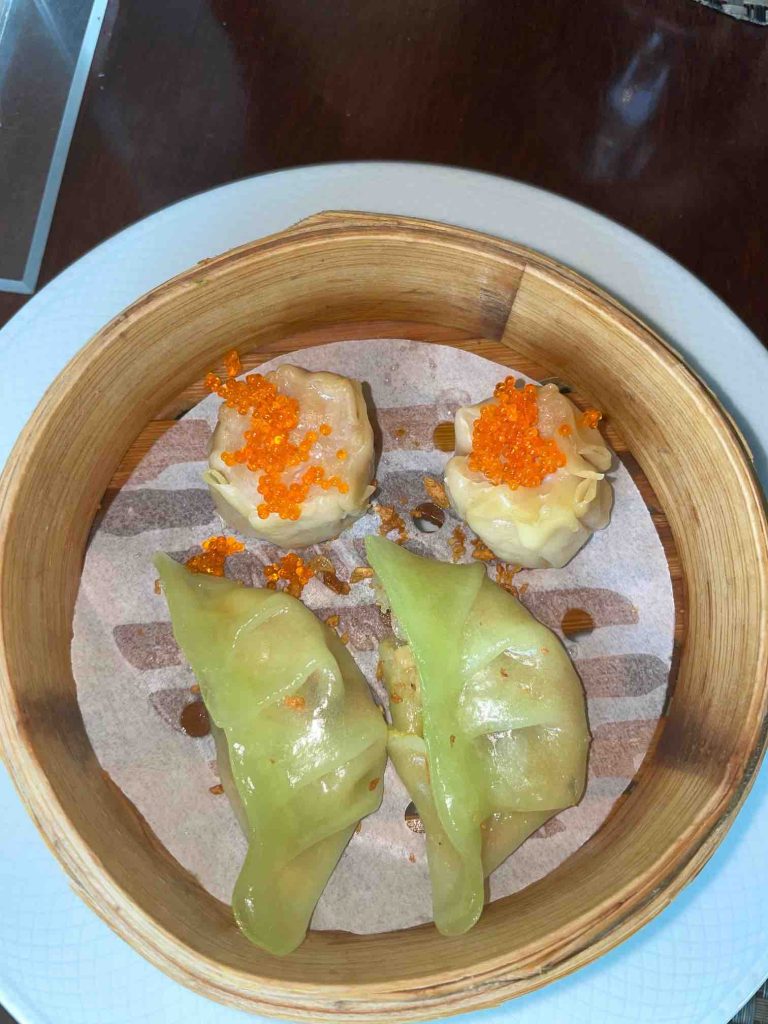 The water chestnut and jackfruit dessert was the least inspiring part of the meal visually, however it redeemed itself entirely with a taste that was the epitome of sweet. Served with a fruit platter and jasmine rice with sticky sweet sauce – food coma incoming! We sampled a few of their fresh and tasty ginger cocktails (their fruity mocktails are also highly recommended) but chose to take advantage of a caffeine hit with an espresso, enjoyed in the bar area next door to the restaurant.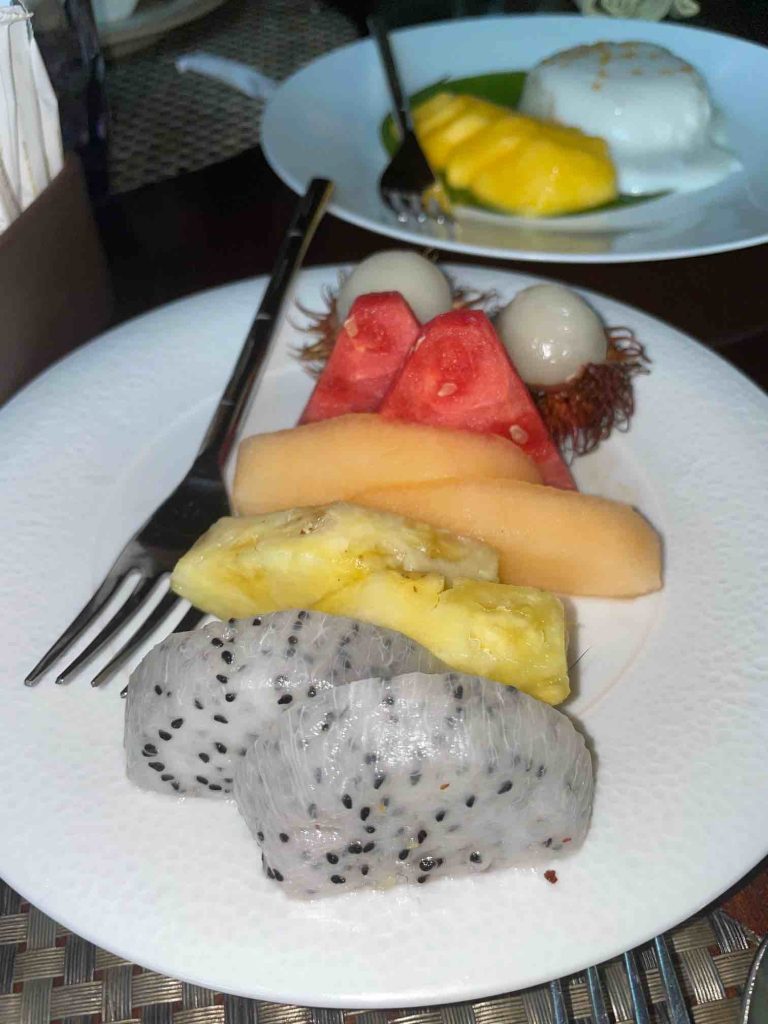 The restaurant was busy with a relaxed atmosphere, and more casual than some of the wilder party brunches in Dubai. Whether you have friends and family visiting or are staging a romantic proposal, Thriptara's extensive authentic menu and visual delights won't fail to impress.
For bookings: (0)4 888 3444 at the Palace Downtown Dubai Hotel
Brunch menu every Saturday from 1pm starting at AED 395