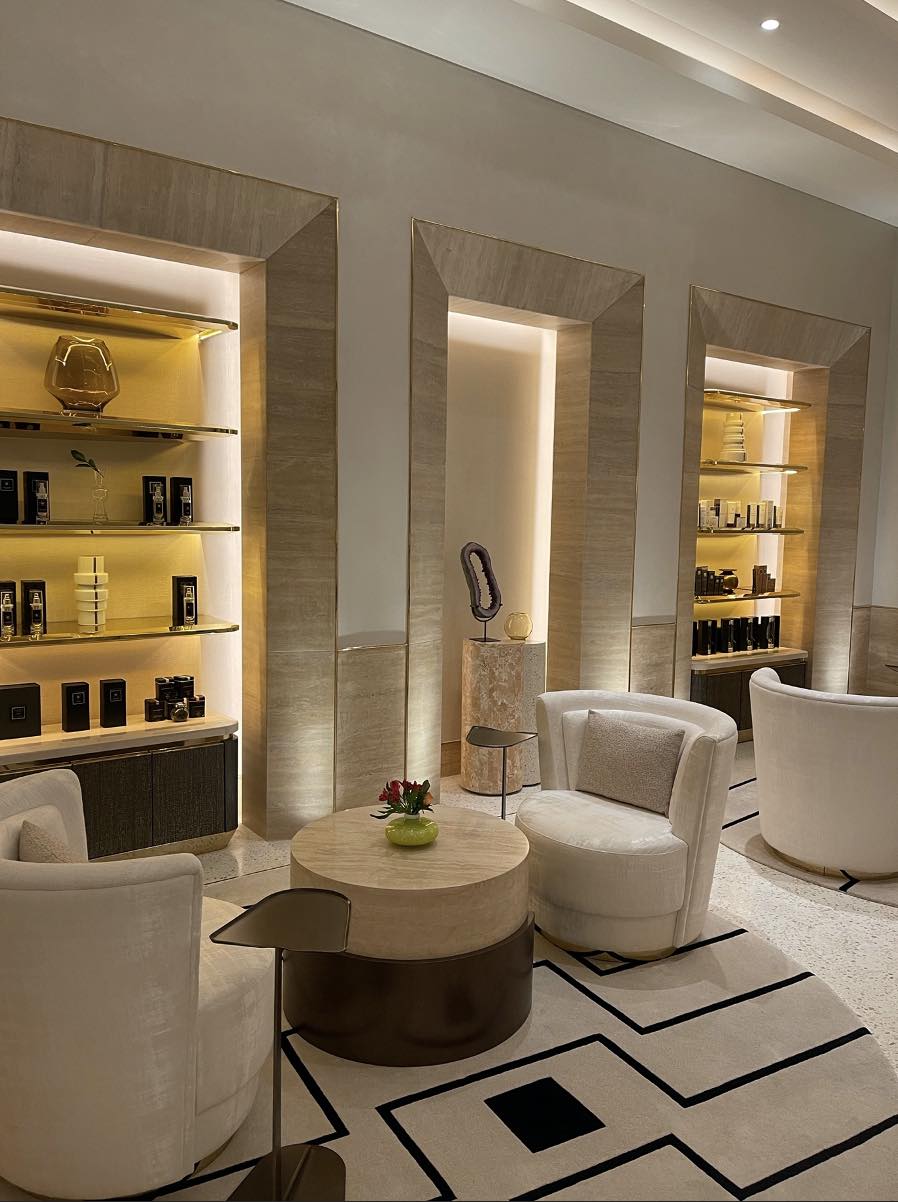 Iridium one of the rarest metals on earth and no wonder why the same namesake is bestowed upon this Spa. Actually, as soon as you enter the St. Regis Hotel on the Palm, you know you've entered a world of opulence and royalty.
Indeed, when you enter the spa it feels like your opening a small precious gift box and the anticipation of what lies ahead makes one giddy and light headed. The marble stone and gold accents with dripping crystal chandeliers throughout it, is luxurious in every way.
For almost four decades, New York society – then the world's most rigid and exclusive – was ruled by one woman, Caroline Schermerhorn Astor, known throughout New York as the Mrs Astor. Her prestige was such that to be invited to Mrs Astor's annual ball, invariably on the third Monday in January, was to be "in" society; not to be asked was to live in outer darkness. Or so it seemed to the many aspirants to her ballroom.
Caroline Astor – mother of St. Regis founder John Jacob Astor IV – ruled over New York high society in the Gilded Age. An entree to her famous parties confirmed one's status among Manhattan's elite. Exclusion meant social doom. Well, thank goodness one doesn't have to be in the ranks of the upper echelons now a days to be able to experience the grandeur.
And I highly recommend that one must, start with the Iridium Spa, comprising of six individual treatment suites with deep soaker tubs that makes you want to linger in for the rest of your life. Tranquil separate ladies and men relaxation areas, sauna and steam room. Spoiled with choice of treatments using AMRA sustainable luxury skincare brand products and the French brand, Sothys – for over seven and a half decades delivering pristine wellness to the luxury spa industry.
One of their treatments uses hot iridium stones that was absolutely soothing and transcendent. And it was heaven. Apparently, Iridium promotes improved cellular metabolism. It is believed to increase the electrical transmission across the synapses within the brain to improve memory, increase mental alertness and promote general tissue regeneration of the neurological tissues.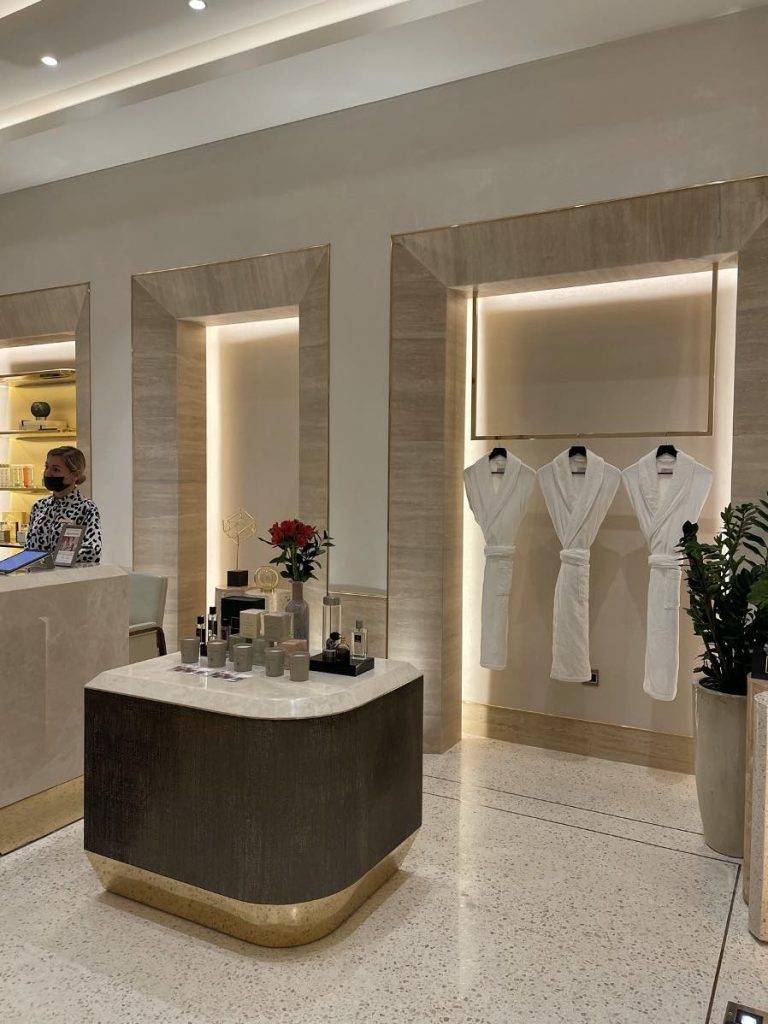 Another collaboration is with Sahara & Co., a sustainable, all natural ingredients hand blended Canadian tea company. I was enlightened and mesmerized by this particular antioxidant rich Sleeping Beauty tea – it is a beautiful delicate white tea that has a buttery coconut taste without overwhelming the palate. If anything that can get me off drinking it would be this. Seriously, I have never spoken such words before. It is to die for.
I then enjoy the rest of the day at one of the beautiful infinity pools sipping delicious thirst drenching cocktails of aperol spritzs and rum concoctions to name a couple to trying the selections of pool bites on offer. It would be a disservice if I did not shout out this public service announcement (with a megaphone!) as it would be a shame not to let everyone know how unbelievably good the crab bites are. O.M.G…honestly it is full of fresh crabmeat chunks, lightly battered and fried. This is a kind of 'please talk amongst yourselves, I'm too busy eating' moment. The best crabmeat bites I've ever tasted. I think I did go through withdrawal as soon as the day after. No kidding.
Good thing that they do offer Lazy Sundays for Ladies, of all you can drink and pool bites every Sunday 6pm-9pm for only 250aed and you know what that means…as many crabmeat bites as your tummy desires. I think i just giggled with excitement. Perfect sun-downers and frolicking in the pool is just what is necessary as summer is coming upon us.
Don't just take my word for it, I challenge you to spoil yourself at the decadent Iridium spa and un-abash-fully stuff your face.