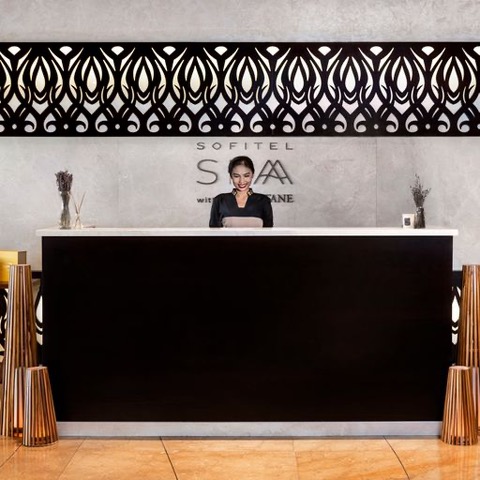 Luxurious French brand L'Occitane has created a new spa experience at the Sofitel Spa on the Palm Jumeirah.
With both brands being synonymous with the ultimate in chic, sleek wellness, they are combining the most stunning location, multitude of private rooms and unique treatments, as well as the best in beauty products. L'Occitane is known for its high-quality all natural ingredients in their variety of beauty and wellness products which they have specialised in over forty years of tradition.
Billed as the way to "rejuvenate the French way", the rebranded location includes all L'Occitane's beauty products in their 28 treatment rooms, with quaint names reflecting those of the products and ingredients themselves. As well as traditional massage and facials, the 2,500 square meter wellness sanctuary – one of the largest in Dubai – also boasts six unique pools, including a plunge and infinity pool plus a sauna, hammam and a steam room. We recommend the heat treatment followed by the ice fountain. All rooms have been split into male and female facilities also for maximum privacy and relaxation.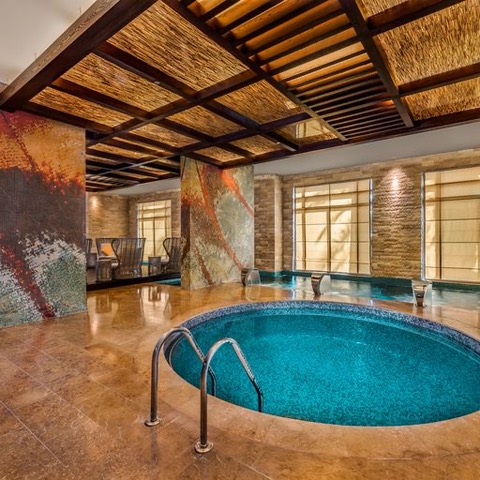 The French-Polynesian theme is present throughout with tropical tones and wicker-topped treatment huts, while the decadent French L'Occitane beauty products ensure guests are left soothed, refreshed and relaxed. You can venture into the spa for a single treatment or stay for the whole day and enjoy full pool and spa facility access. With so many treatments to choose from, we recommend making it a full day experience.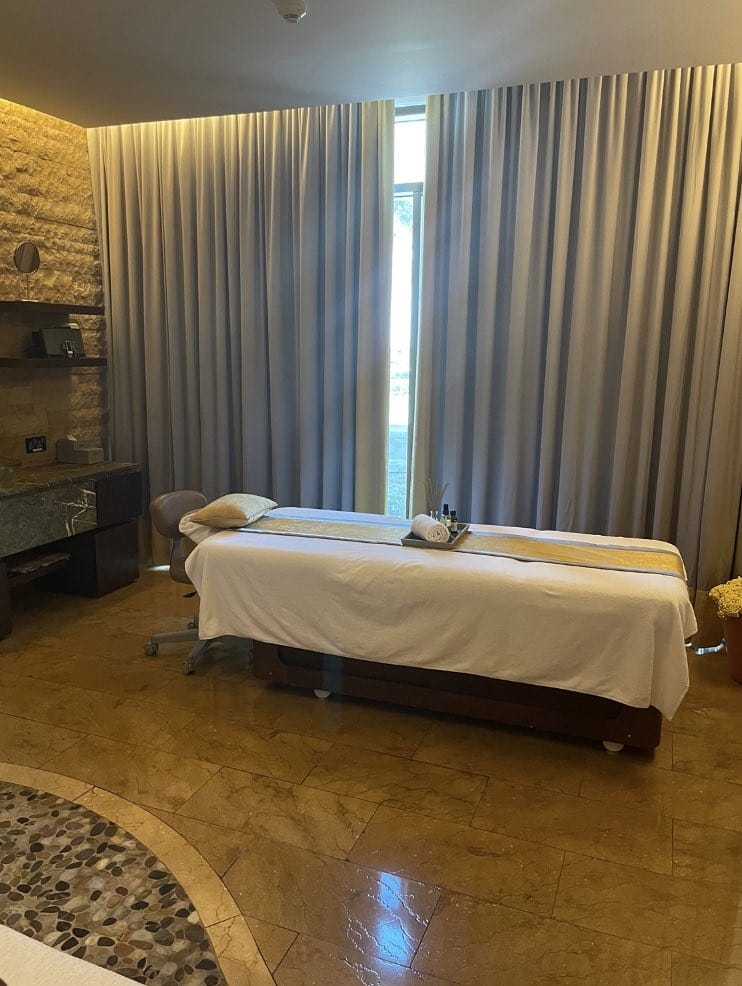 Our recommendation!
Top picks: Journey to Arabia (full body massage with fragranced body scrub)