Yachts
Lagoon Sixty 7 Power Catamarans Sold Into Asia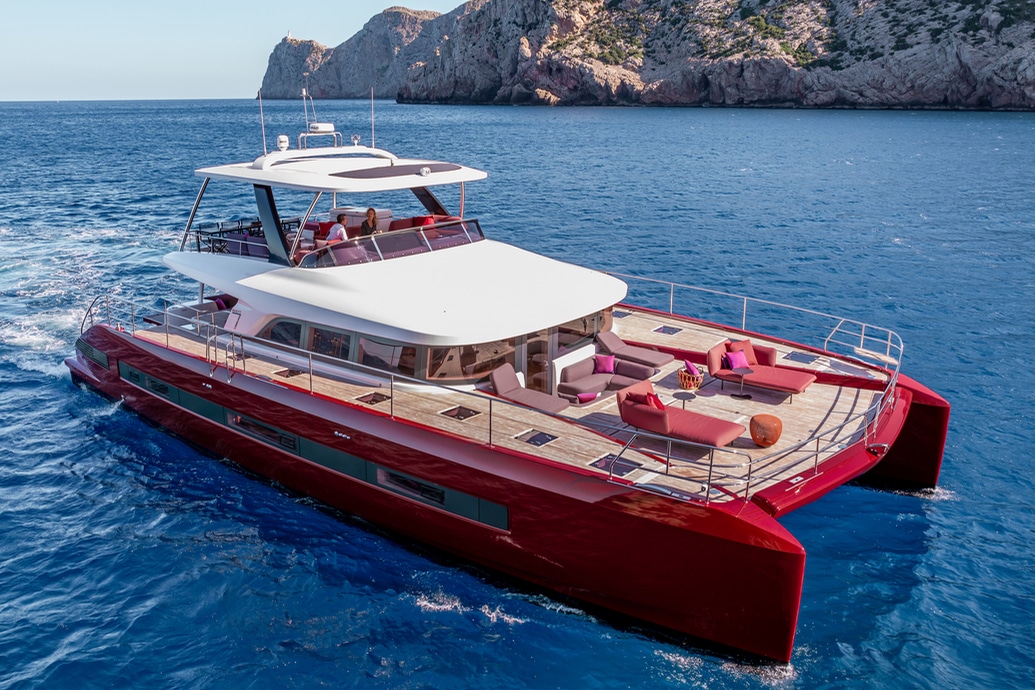 Simpson Marine's sales of two Sixty 7 powercats, into Taiwan and Malaysia, add to over 400 Lagoon catamarans it has sold into Asia since 1987.
Simpson Marine, Asia's largest yacht dealership, has announced two sales into Asia of the new Lagoon Sixty 7 power catamaran, a model that premiered at the Cannes Yachting Festival last September. The first sale was concluded in Taiwan with expected delivery towards the end of this year and the second is expected to arrive in Malaysia in early 2021.
The Sixty 7 is the smaller sister of Lagoon's flagship Seventy 8 motor yacht, which was introduced at Cannes in September 2017, a year after the premiere of the French builder's Seventy 7 sailing flagship at the same show.
The Sixty 7 has an overall length of 66ft (20.15m) and a beam of 32ft (10m), with accommodation for up to 12 guests. Like many other Lagoons, the yacht features naval architecture by French studio VPLP Design (Van Peteghem Lauriot Prevost), an exterior by compatriot Patrick Le Quement and an interior by Italy's Nauta Design.
Simpson Marine, which has over 100 staff and 12 offices in seven countries and regions, has sold over 400 Lagoons since it was appointed the brand's dealer for Asia in 1987. Its sales of the brand's larger models include multiple units of the 620 sailing cat and the 630MY, plus the Seventy 7 Joy, available for charter with Simpson Yacht Charter.
Richard Allen, Simpson Marine's General Manager, said: "Our relationship with Lagoon Catamarans is a strong one. Simpson Marine has sold more 620 and 630MY yachts than any other dealer and was instrumental in encouraging Lagoon to introduce bigger models, as our customers wanted to upgrade while remaining within the Lagoon family.
"As a result, we were delighted to see these big Lagoon designs introduced by the shipyard. The sale of these two Sixty 7 yachts proves that the brand's evolution is going the right way and is deserving of the leader position it has held in the catamaran market for many years."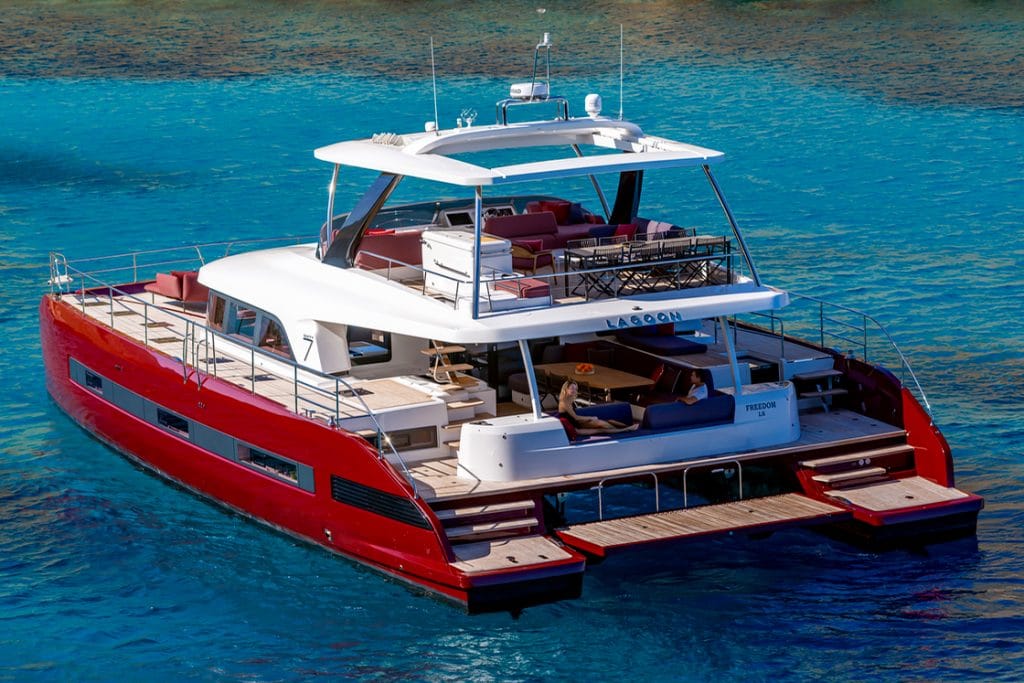 ollowing the premiere of the Sixty 7, the Sixty 5 sailing catamaran will be unveiled at the International Multihull Boat Show in La Grande Motte, France, from April 15-19.
Part of Beneteau Group, Lagoon is the world's largest builder of luxury sailing and power catamarans, with over 5,000 delivered since 1984. The yard also offers bespoke catamarans from 78ft upwards developed in collaboration with CNB Superyachts.