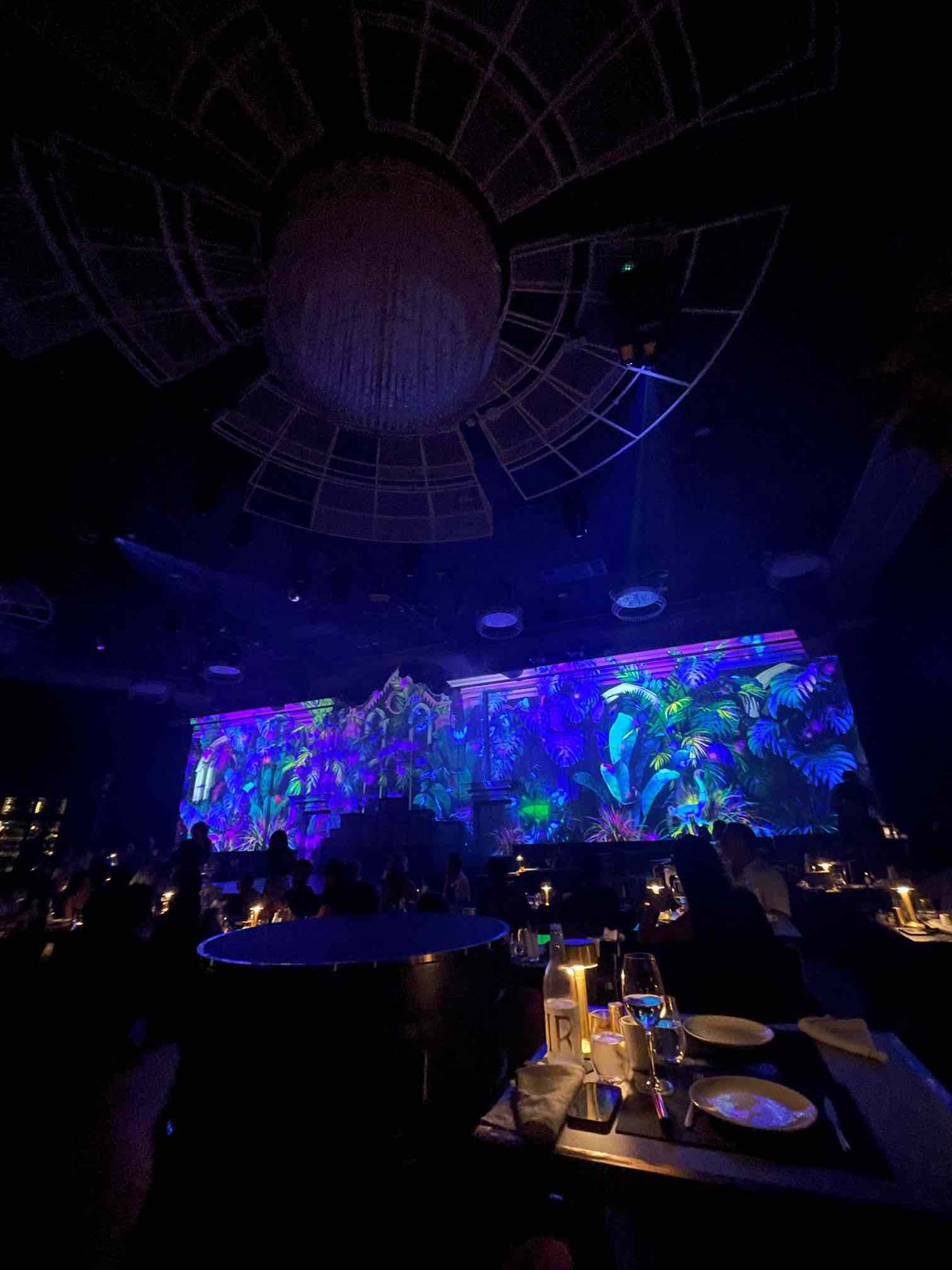 There are a few dining options in Dubai that claim to offer a fully immersive experience with incredible food and live entertainment, but Dream DXB has surged ahead of its competition. Opened in January 2022 at The Address JBR's flagship hotel, Dream DXB promise captivating live performances and an enchanting location, complete with sumptuous décor and 3D imagery, leaving guests in a dreamlike state where the lines between fantasy and reality are blurred. If that wasn't enough, they feed and water their 'dreamers' (guests) with tasty cuisine and creative cocktails. Individual enchantment is guaranteed.
Arriving at the venue is like stepping in Wonderland, as you're greeted by a whimsical giant seashell complete with a mermaid and LED signage. The architectural design is dark and rich, and we felt impacted by the magical presence. Dancers were gyrating on raised platforms in a plethora of sequins and masquerade masks as we were ushered to our plush seats. A low rumble of excitement spread throughout the venue as it began to fill up diners and onlookers. Our waiter Hammad was attentive and friendly, and recommended we start with some themed cocktails; we tried the Floral Sensation – which was bright blue – with gin, lime and orange blossom, while The Dark Side was mixed with lavender, house artichoke vermouth and bergamot perfume.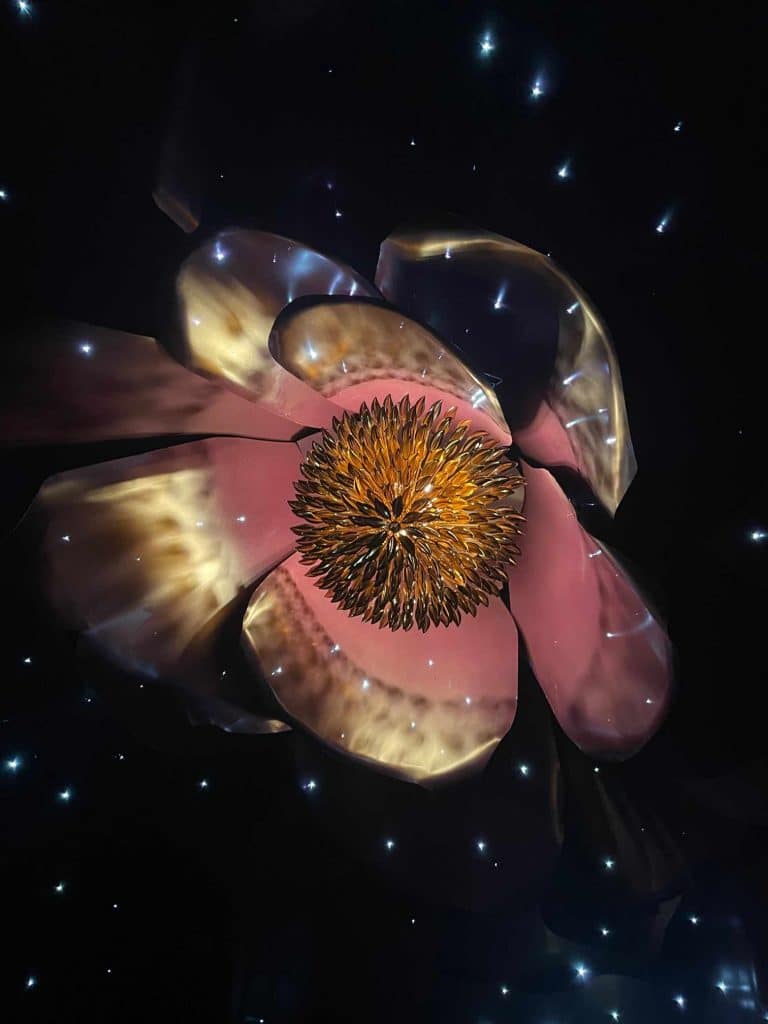 At around 10pm the lights dimmed, and incredible 3D graphics lit up the far wall (note for future guests, sit facing away from the main entrance for the best views) and the live performances start. An opening show with Vegas themed dancers and singers, followed by a solo male singer belting out Motown classics set the scene as the dining began. We sampled the Smoked Truffled Beef Tartare with their homemade tabasco, and salads with gem lettuce hearts, blue cheese and apple, and a Burrata with heirloom tomatoes. For mains we had the homemade pasta with mushroom and foie gras, their signature Grilled Tiger Prawns, and a Tajima wagyu sirloin with peppercorn sauce. There was more viewing than dining going on as guests swiveled in their chairs in an attempt not to miss any of the live shows.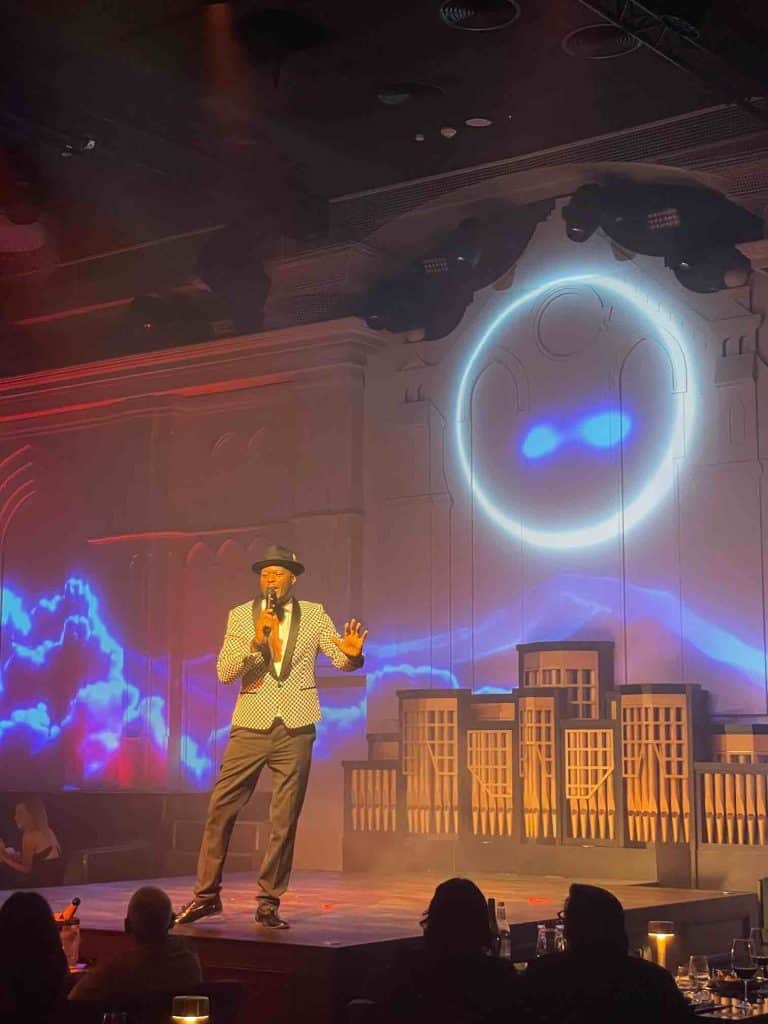 A few Midnight Secret cocktails and we were ready to join in. Make no mistake; despite the formal interior and masquerade ball vibes, Dream becomes as lively as a party brunch after midnight. The shows become a blur of mixed genres, music styles and glitter as big band performances mix with an aerial hoop show and what appeared to be a Lady Gaga spin-off, and then – incongruously – a version of 'It's Raining Men' is belted out by their talented singer and plastic umbrellas full of glitter are handed around by staff. By this time the whole venue is dancing – including the staff – meaning a slight delay in dessert which only arrived around 1:30am.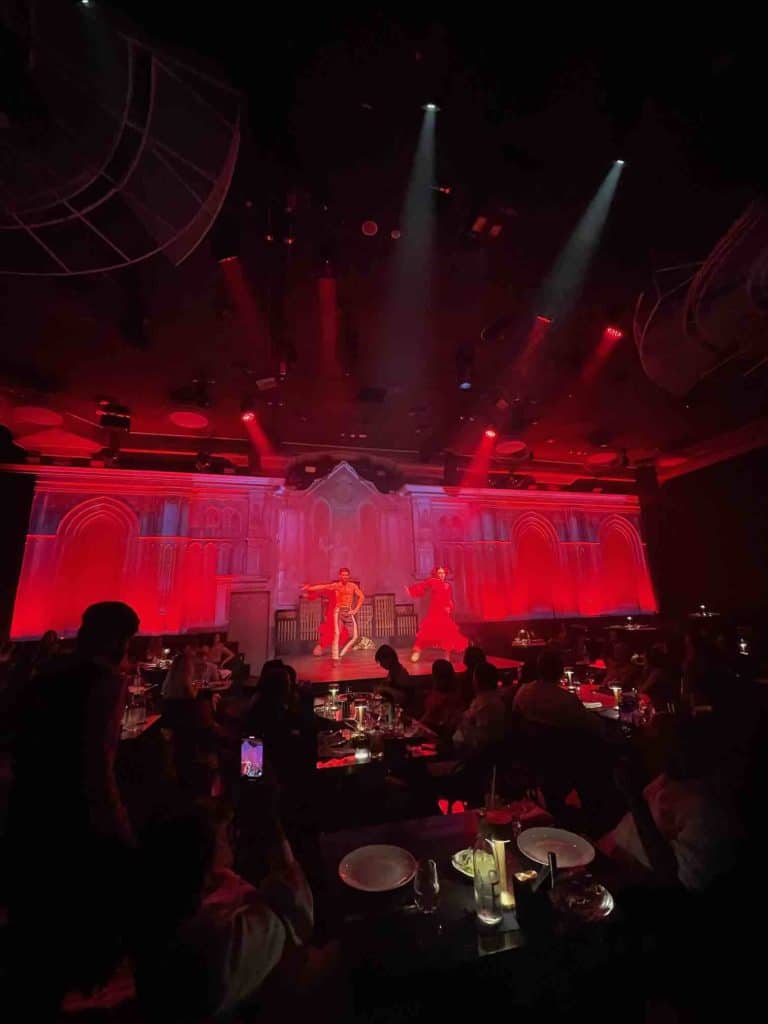 Dream is definitely immersive – even a tad overwhelming with its eclectic myriad of entertainment – but it's impressively daring to be different and bringing a new type of nighttime show and dining to Dubai. Especially post-COVID the trendy is for gastronomy over clubbing, but Dream manages to be both as you can dance freely once you've dined in a theatrical party that continues until 3am. Sadly, during our summer visit we didn't get to sample the much-revered terrace, 'Garden of Dreams', however we did insist on getting in the giant sea shell on the way out, the images from which certainly made their way to our Instagram.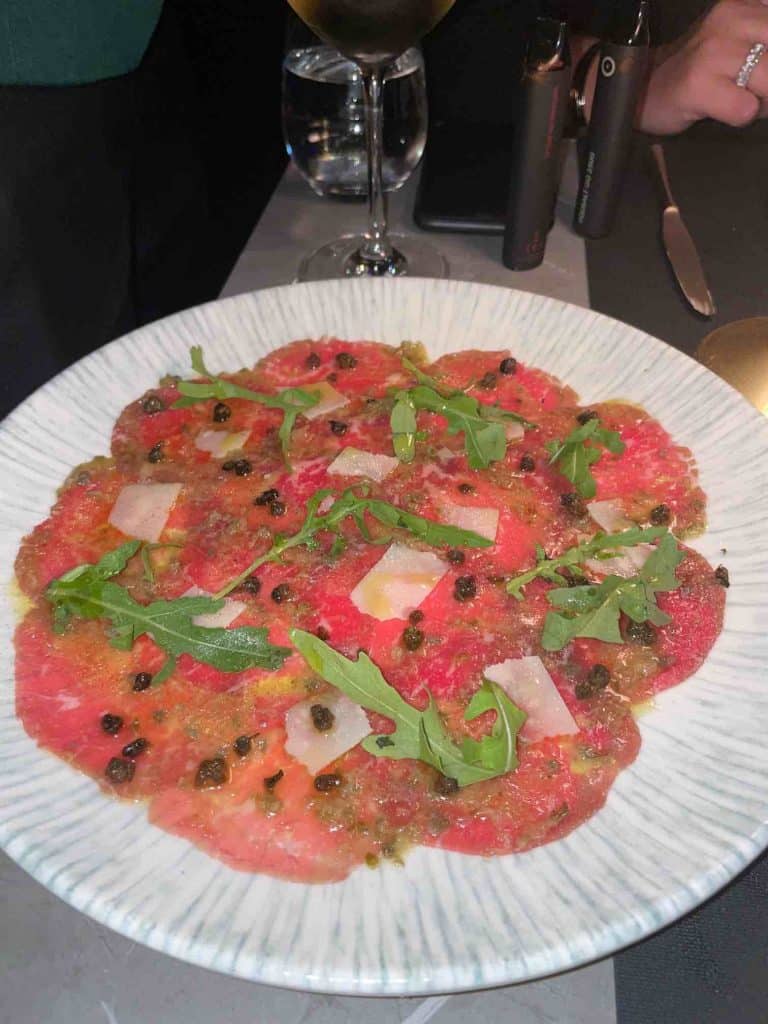 Dream at The Address Beach Resort has a minimum spend of AED 600 per person on Wednesday and Sunday nights and an AED 800 minimum spend on Thursday, Friday and Saturday nights.
For reservations contact +971 4220 0224, @dreamdubaiofficial on Instagram.