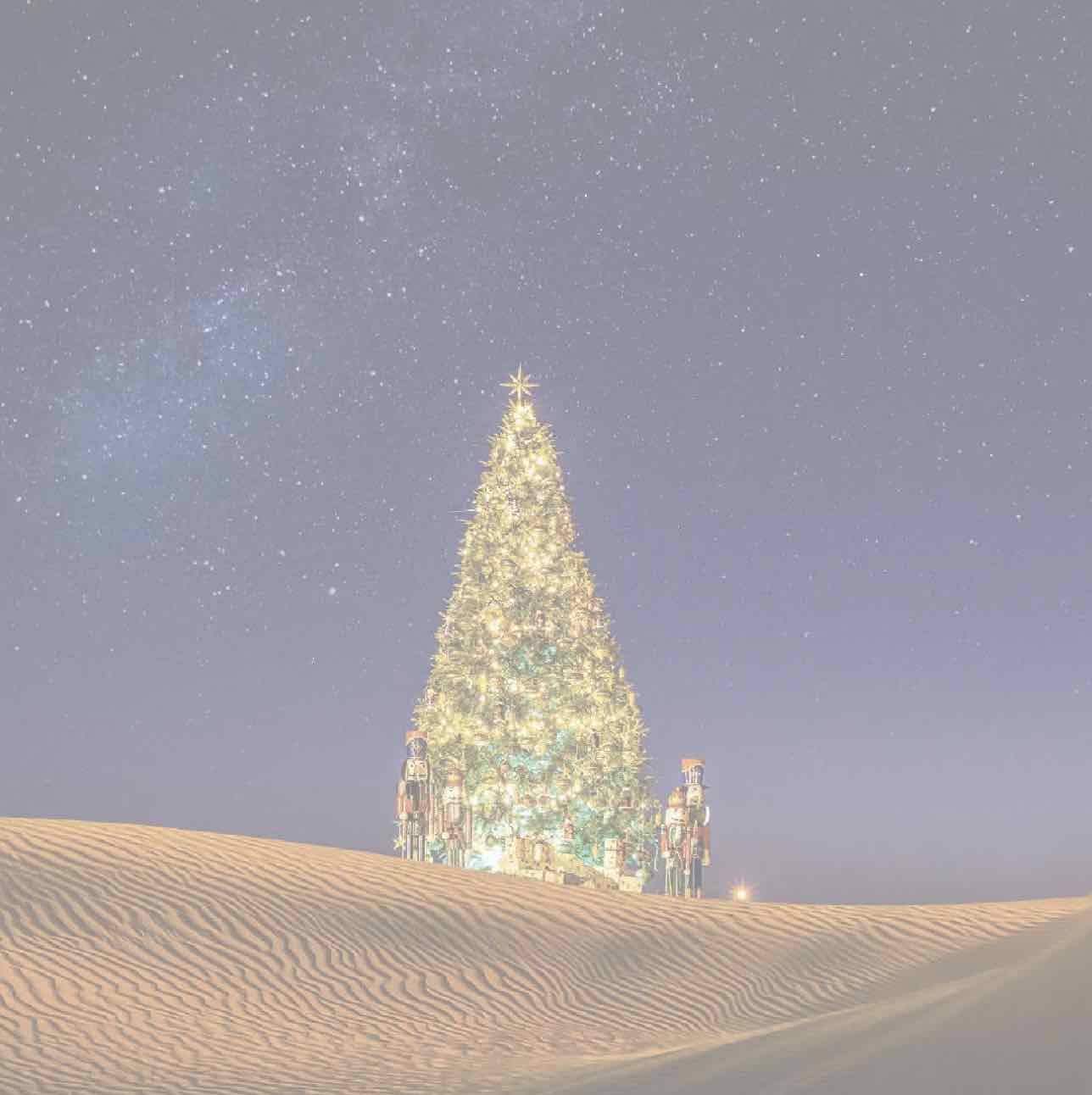 Where to go for lunch, dinner and fun events this Christmas and New Year? Try this oasis-like emerald gem, just a short drive into the desert outside Dubai. Great food and distracting entertainment for the young ones. Something every day.
Christmas and New Year events at Bab Al Shams – Something Different
This year, make it special and a little bit different – and keeps the kids distracted and entertained!
Ancient fortified Arabic village
Just 30-45 mins drive out of the city stands the 5-star Bab Al Shams Desert Resort & Spa. It was built to look like a sandy coloured fort and fortified rural Arab village out in the desert.
It's a cool and green place – an oasis effect
This resort is like a hidden gem – an emerald. Lots of green garden areas and manicured lawns, shaded courtyards, water fountains and trickling streams have a visually cooling effect an make Bab Al Shams a very attractive destination for any celebration.
It adds a layer of enjoyment that you don't get in city hotels and eateries. Well worth the short drive or taxi ride to experience something truly different.
Bab Al Shams "Gateway to the sun"
That's what the Arabic name translates to. It certainly makes it more interesting when the family asks, "Where are we going for lunch?"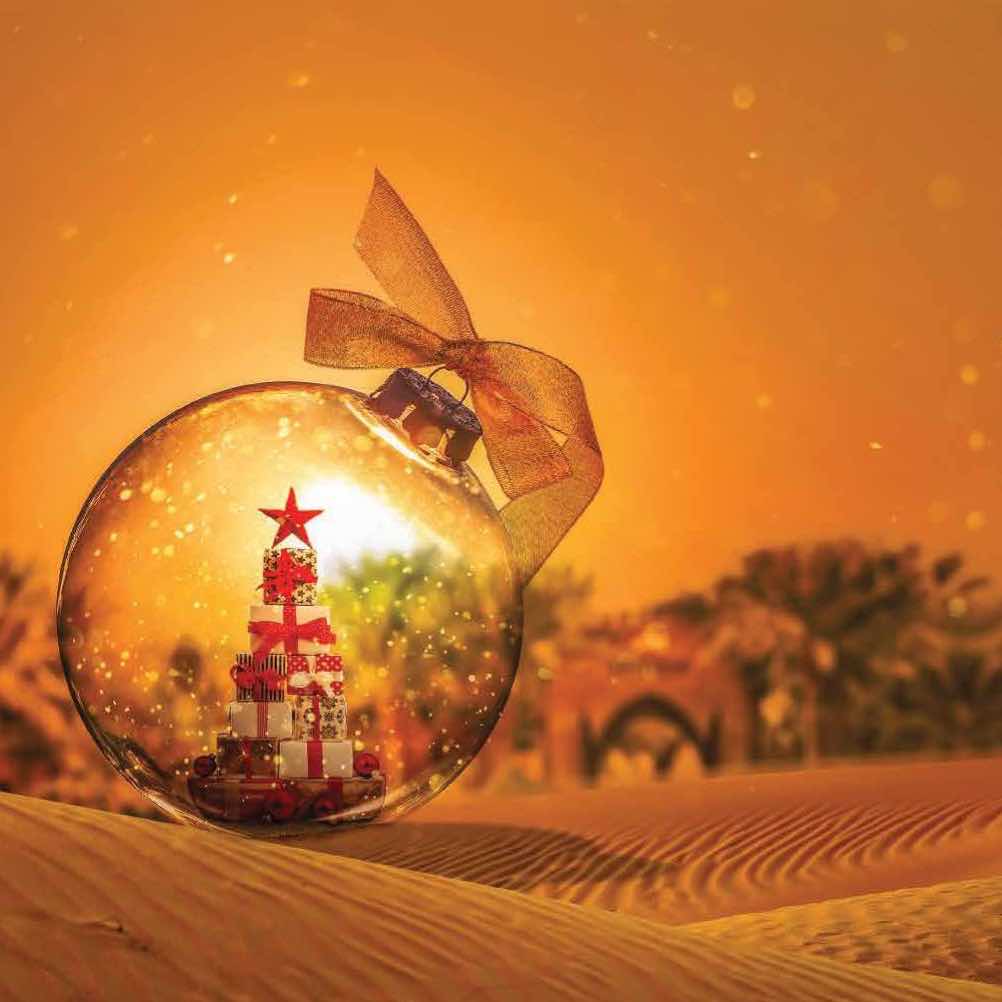 Pick your day – there is something happening all through the season
Festive Garden – 12-20 Dec | 6 PM to 10 PM
A beautifully decorated 40-foot Christmas tree sets the tone. Then you can wander through Christmas stalls, Santa meet and greet, with seasonal songs and music while you sip traditional mulled wine and decadent hot chocolate, made with their very own secret recipe. Nibbling on mince pies, of course.
Free for adults and AED 50 per child, fully redeemable against food & drink.
Seasonal dinner – Daily | 7 PM to midnight
With Christmas buffet AED 225 incl soft drinks & mince pies. Festive dining experiences, afternoon tea and stockings full of festive cheer –
Pool bar – 16-Dec to 7-Jan Hot chocolate AED 29 and mulled wine AED 50
Afternoon Tea Seasonal Style – 20-30 Dec | 3 PM to 6 PM AED 145 or 175 incl house soft drink
Christmas Eve Dinner – 24-Dec| 7 PM to 12 AM AED 290 incl soft drink & bottled water
Christmas Day – A Very Merry Brunch – 1 PM to 5 PM
Plenty of games, pony and camel rides, a dazzling magician, a juggler, live music, a kids play area and a succulent roast turkey with all the trimmings. The man in red himself will also drop in handing out plenty of gifts for all children (sorry, Mum & Dad).
Boxing Day Brunch – 1 PM to 5 PM
Great food and entertainment for kids and adults.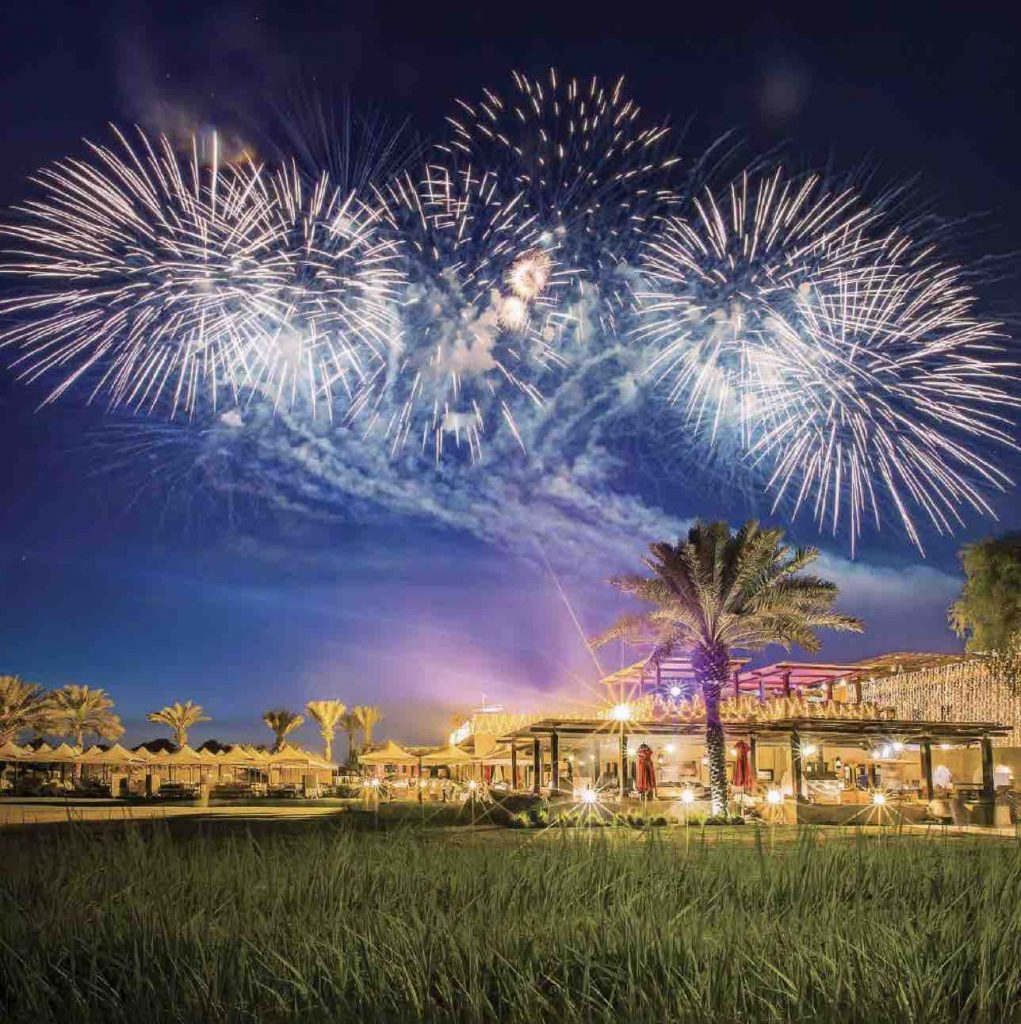 New Year's Eve – 8 PM to 3 AM
Dinner, live band, dancers, fireworks display and an international DJ who will have you sashaying until the early hours of the New Year.
New Year's Eve GALA CELEBRATION – 8 PM onwards
A delicious Middle Eastern feast or international flavours, drinks, live entertainment, dancers, DJ and a grand fireworks display. Sounds like a great place to welcome 2021 in style.
New Year's Day Garden Brunch – 1 PM to 5 PM
Choose between the outdoor and indoor spaces, live cooking stations and organic food counters, children's buffet and plenty of kids' activities including exciting games, face painting, a petting zoo, bouncy castle, mysterious magician, camel and pony rides as well as a lively four-piece band keep the little ones busy.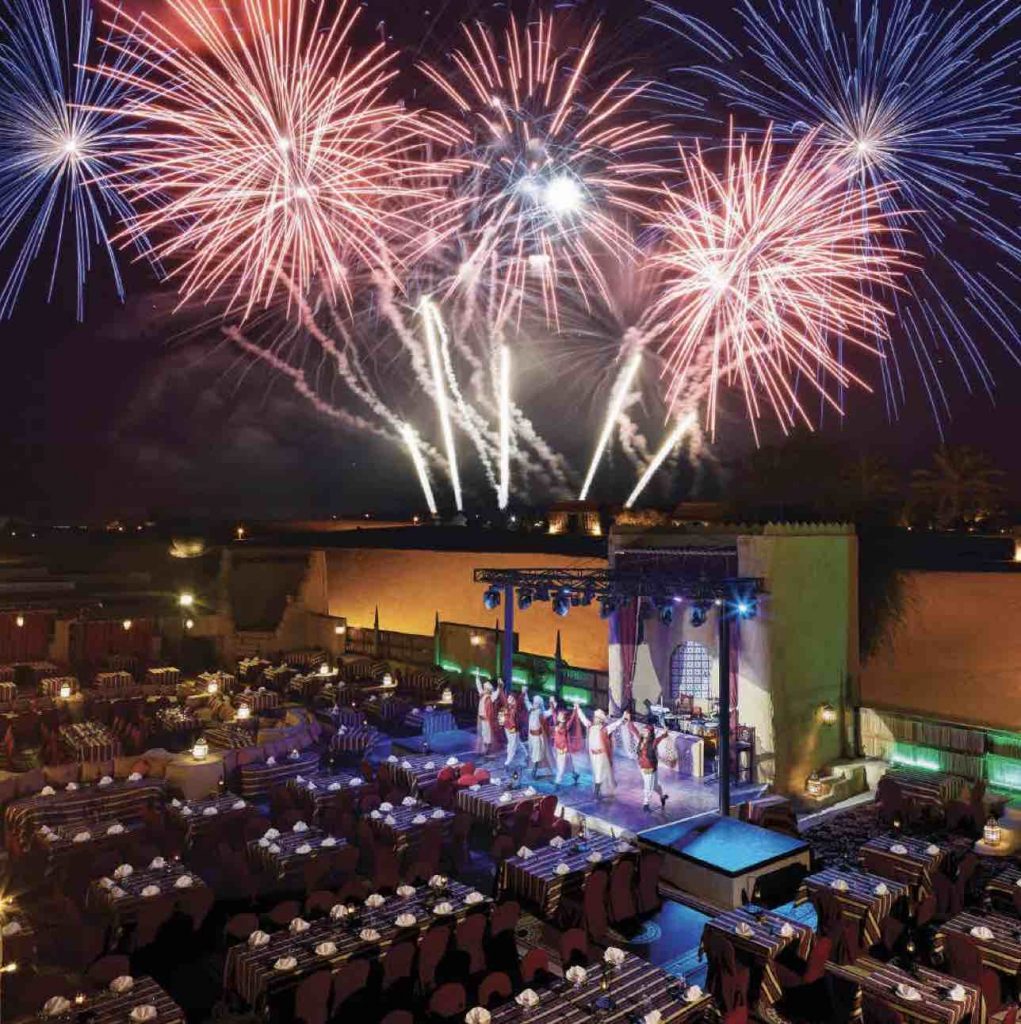 Find out more
Where: Bab Al Shams Desert Resort & Spa Al Qudra Road, Opposite Endurance City – Dubai
When: Events run from 12th Dec to 1st Jan
Website: babalshams.com/festive
Phone: +97148096194
Email: restaurants@babalshams.com
Whats App: +971565494440