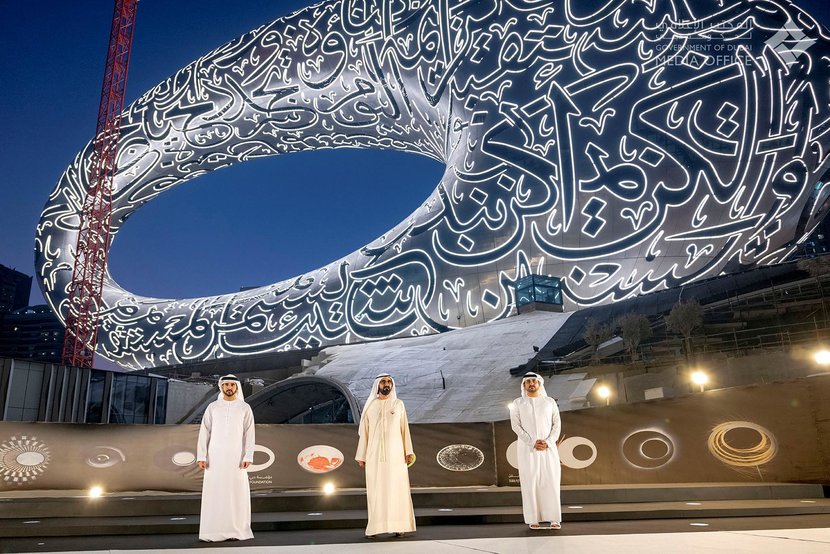 Sheikh Mohammed and Sheikh Hamdan celebrated the final phase of construction, If all goes as planned, the Museum of the future will be open next year.
Dubai's Musuem of the future is coming along rather nicely, and is now in its final stages of construction.
Sheikh Mohammed bin Rashid, the Vice President and Ruler of Dubai attended a ceremony to celebrate the last phase of construction, and witnessed the installation of the final piece of the building's outward façade.
"Covering an area of 30,000 square metres, the seven-storey column-less marvel stands at 77 metres high, with 1,024 Arabic Calligraphy panels on the facade manufactured by robots.
The museum cost around AED500 million to create, and when complete will house labs and classrooms, as well as a museum space that will play host to new technologies.