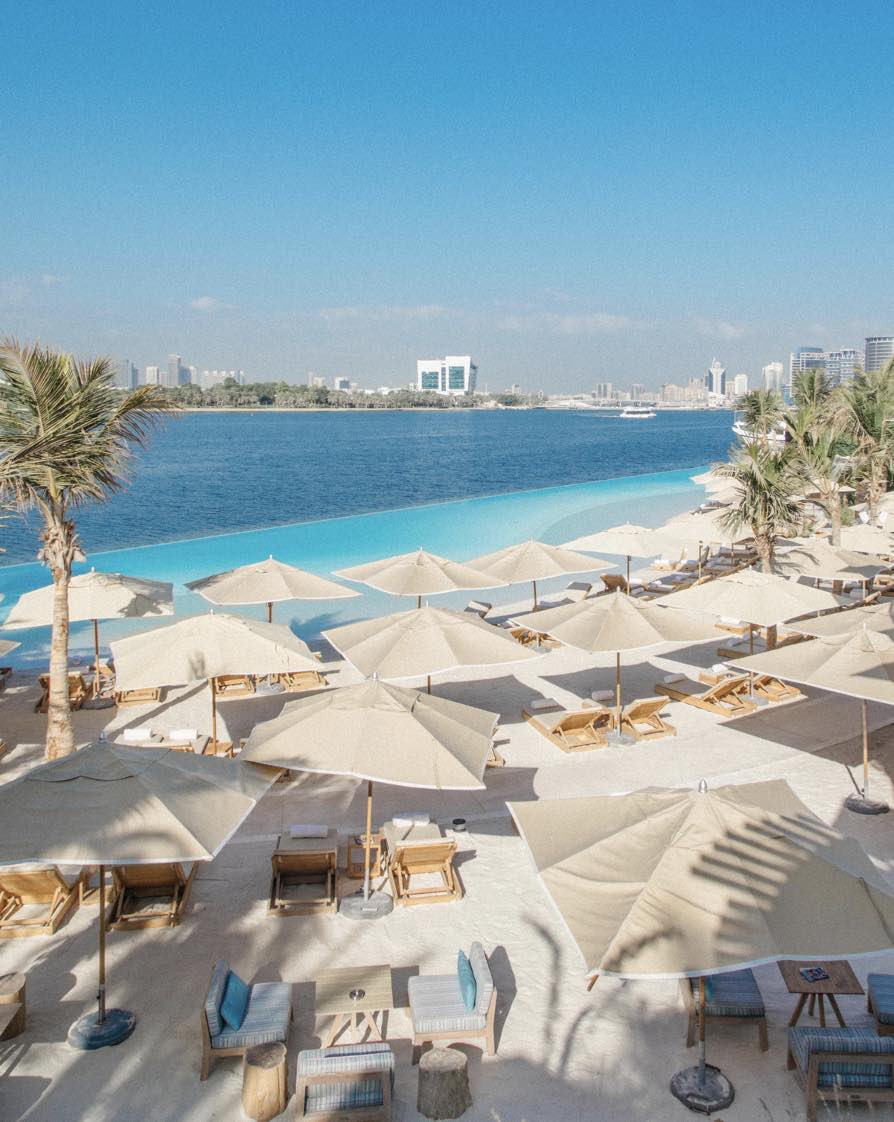 Crystal clear lagoon, white sands, fine dining, DJ's and with one of the best cities in the word as a back drop?. That will be Twiggy and we just made it one of our regular spots
La Cantine du Faubourge is always busy and is wonderland of escape nestled at the foot of Emirates Towers. Stylish, postmodern and with impeccable gastro talent. If you ever thought what the team would do let loose with a beach venue, then that day has come as Twiggy is brought to you by the same team.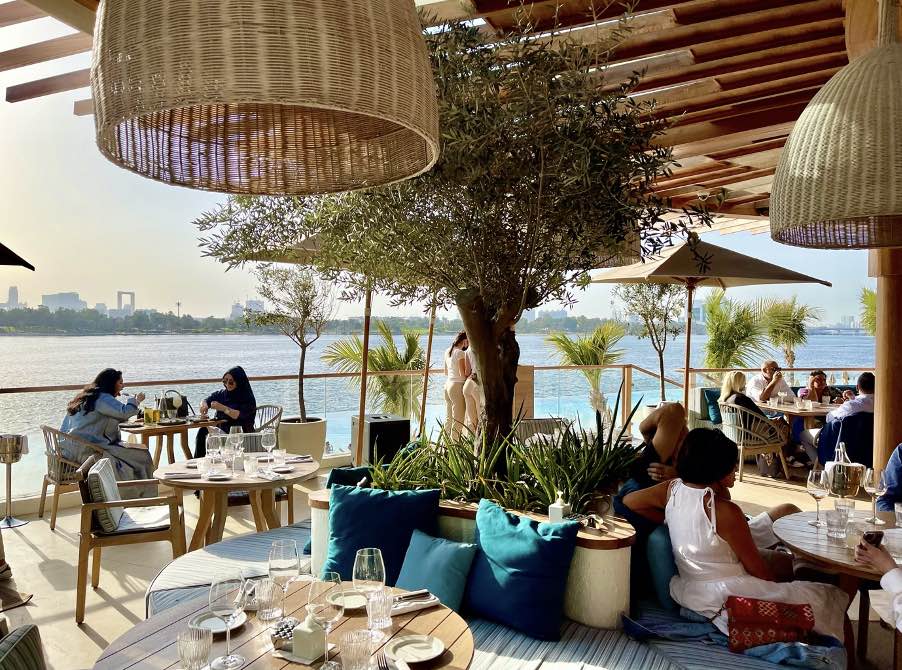 Your journey starts with going through their eclectic charming boutique. The bespoke beach and swimwear merchandise entices you to want to buy it all.
As you wander out towards the Lagoon that is the beach club, the encompassing ambient Balearic music transports you to a feeling of an island paradise. Instead of an endless ocean view you have a beautiful view of the Dubai Creek and majestic skyline of downtown Dubai with its impressive and alluring infinity pool.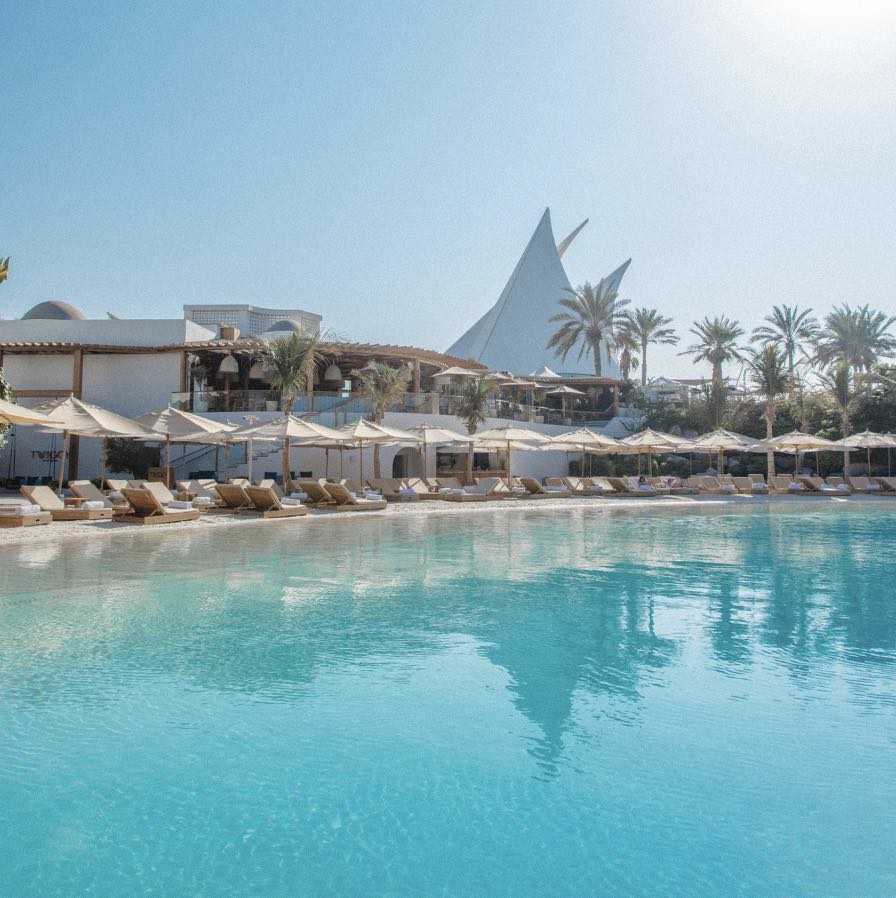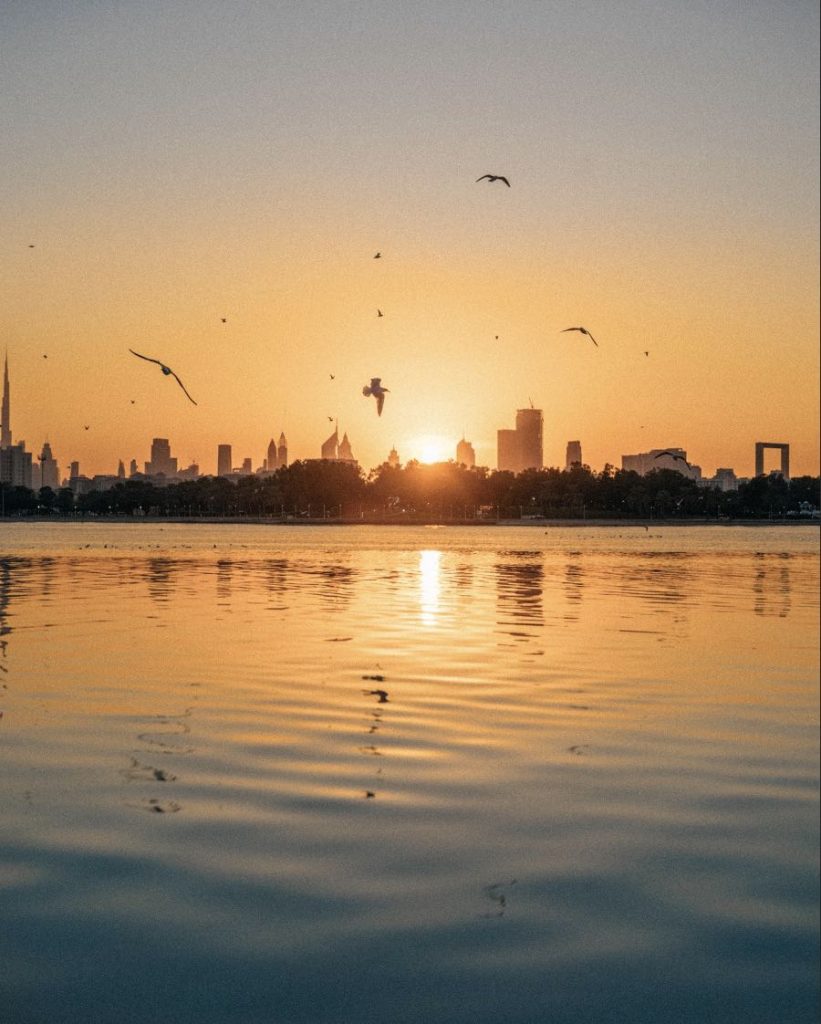 The music at the beach club lagoon filters up to the restaurant and is not as intrusive, as it lended an atmosphere of cool & chic laid back vibes. The smartly and casually dressed staff were, abundant, friendly and quick to be beckoned at a moments notice. It is just as important to be esthetically pleasing, gastronomically decadent and so service needs to be just as competitive in this industry. Who wants to wait unnecessarily to be served, especially when the setting in a sun-drenched stunning place that cries out for a lovely cocktail in hand?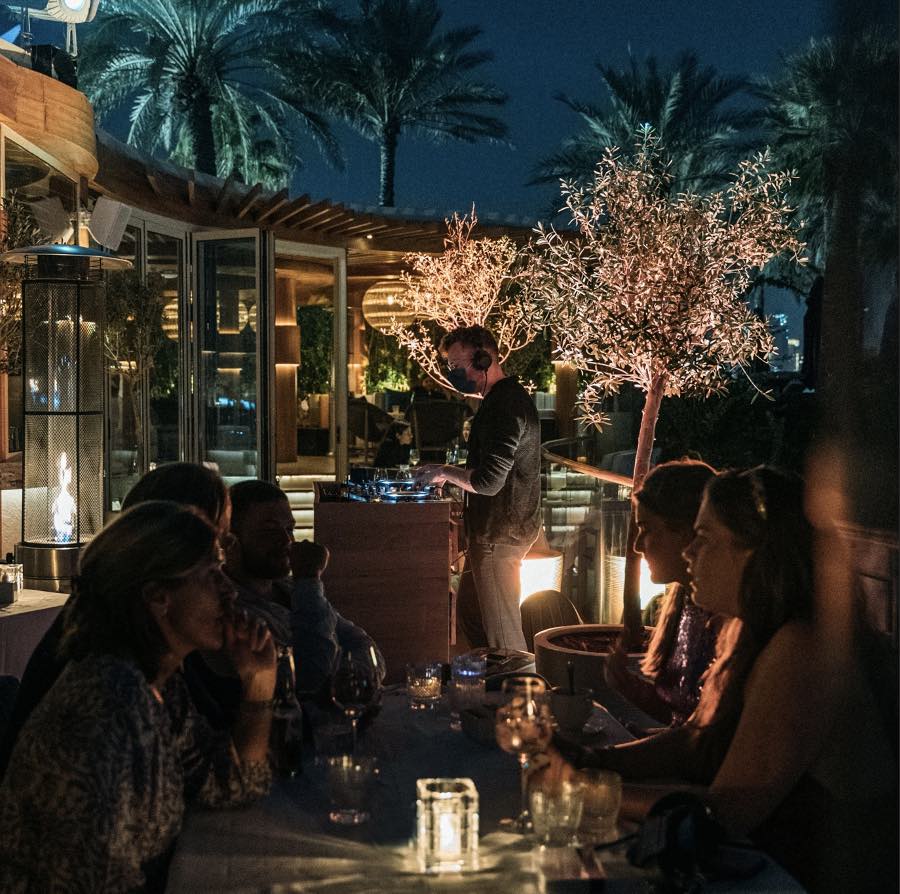 The terraced restaurant is upstairs, we were greeted and warmly welcomed. The esthetics flow effortlessly into the restaurant and envelopes you languidly in its beauty.
For the Mediterranean inspired food, we were introduced to a few starters. To be frank, the delicate thinly sliced sea bass carpaccio with shaved truffles was smack in your face sublime. One word – Wow. The grilled sliced octopus, crisp capsicum and unctuous black olives was delicious. As with the distinguished subtle King crab avocado. 
Our mains, a Lobster tail Linguine alle Vingole expertly de-shelled by our server was divine. The perfectly seared lamb chops was just oh so good. And to our amazement the grilled seasoned zucchinis & parmesan cheeses sprinkled with toasted pine nuts was absolutely gorgeous. All awhile enjoying our intriguingly different cocktail concoctions, as one would expect from today's brave Mixologists. Out are the simple drinks and in are the 'think outside the box' potions of delight like the Garden Spritz – St. Germain elderflower liquor, rose lemonade, violet liquor & top up with Prosecco.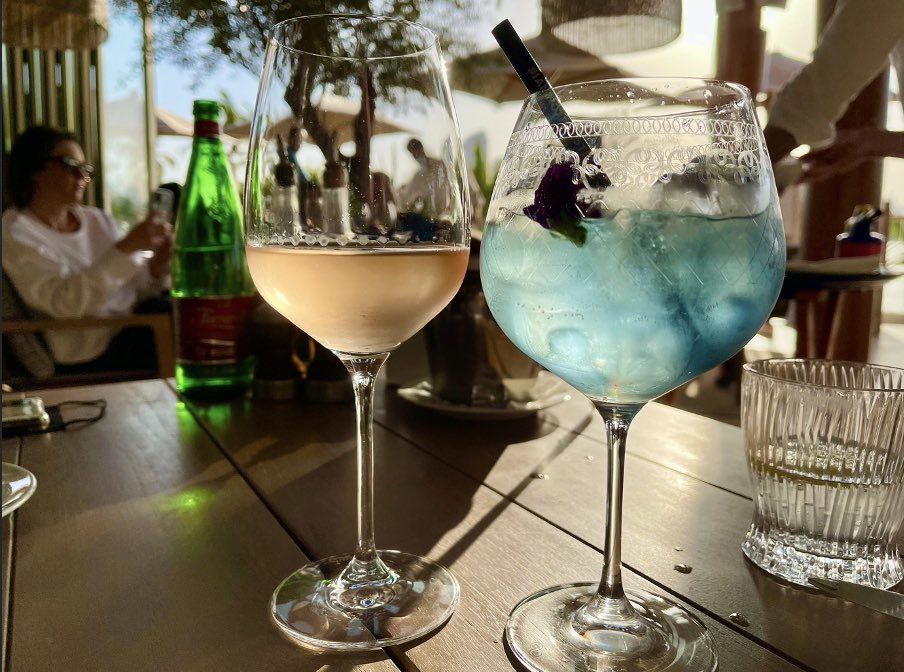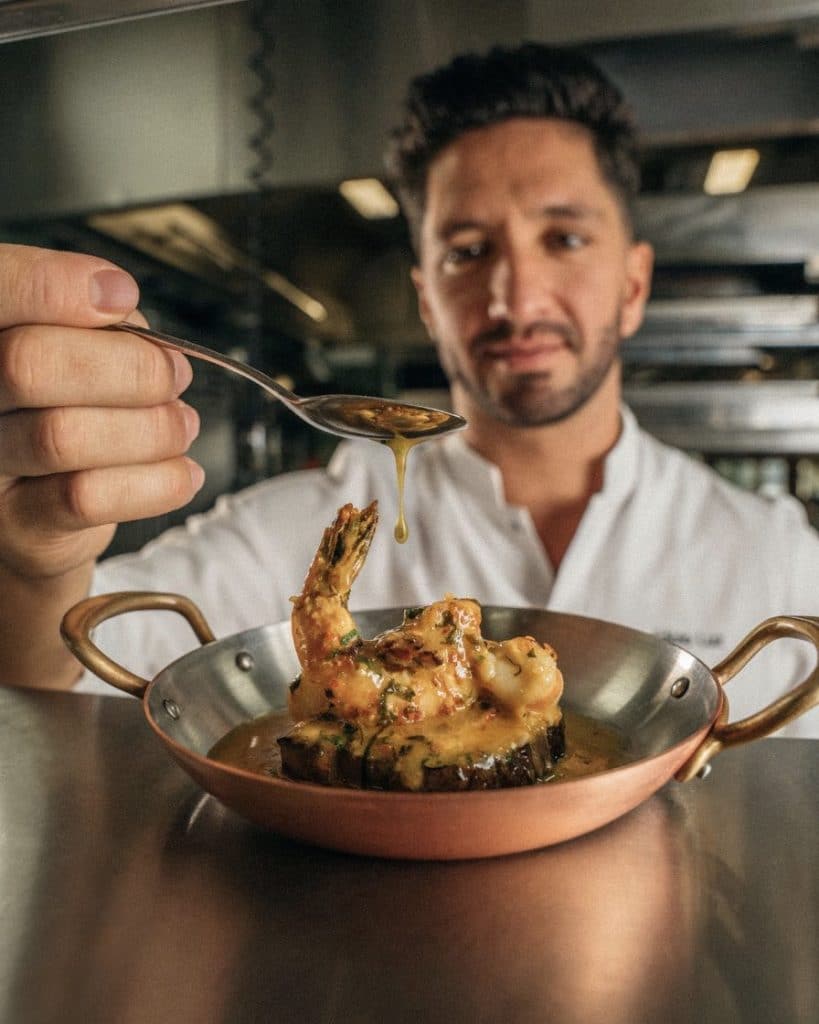 We ended our meal with a light dessert of fresh thinly sliced pineapple carpaccio topped with passionfruit and homemade coconut sorbet. We did witness another table that had the Pistachio Mille-feuille, Sabayon au Cognac that was alighted dramatically and if it tastes as good as it looks well it's definitely a no brainer for next time.
Very interesting indeed and worthy of praise.