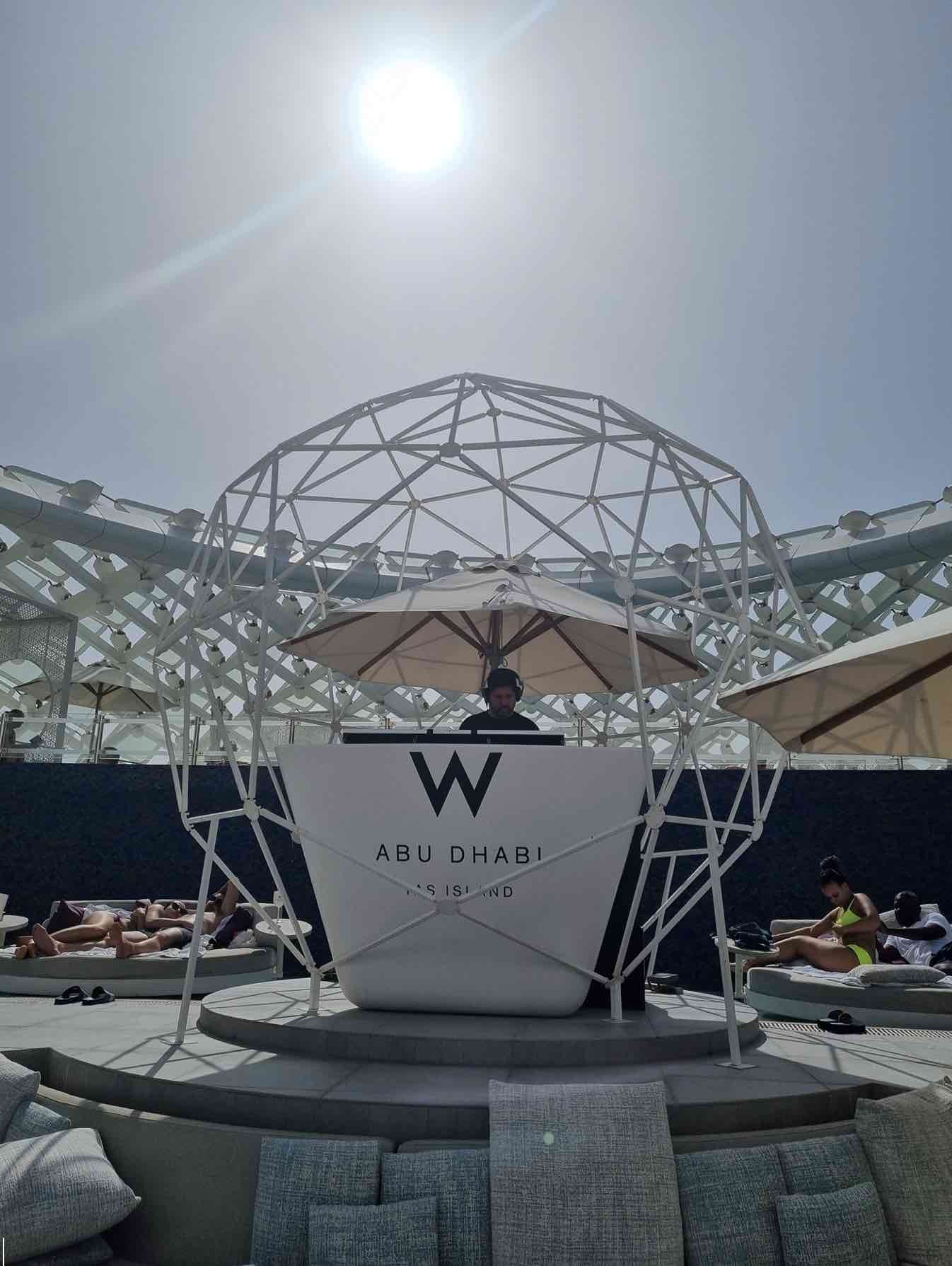 Many try but few are chosen, we continue our commitment to seeking out the best Pool side action now that summer is here. This time we visit WET Deck at The W Abu Dhabi – Yas Island
In true W style the pool was lively and happening when I got there. The DJ is awesome and the music just gives you an Ibiza vibe. Joanna and Sagar were so welcoming. Sagar lead me to my cabana and made sure I was well settled. Some cold water was served immediately while I had a look at the menu. I was given the soak it up menu which is a 3 hour package of a limited selection of beverages. At 160 aed for ladies this package is definitely worth every penny. The frozen rose peach cocktail was so refreshing and it just what I needed as I relaxed by the pool.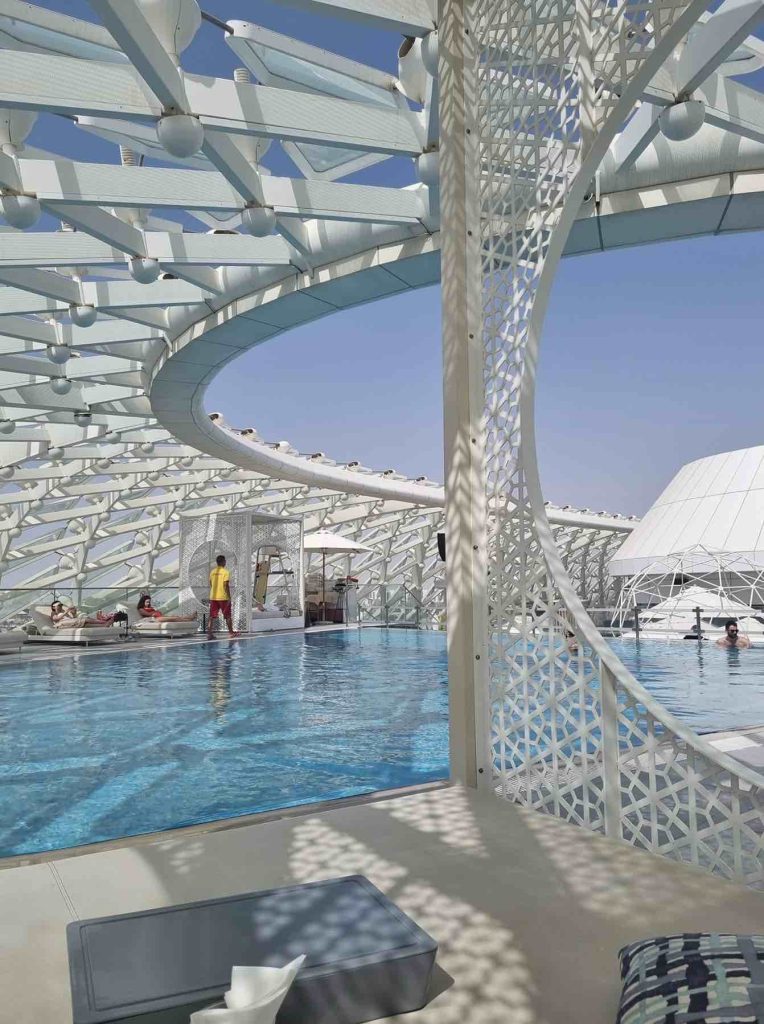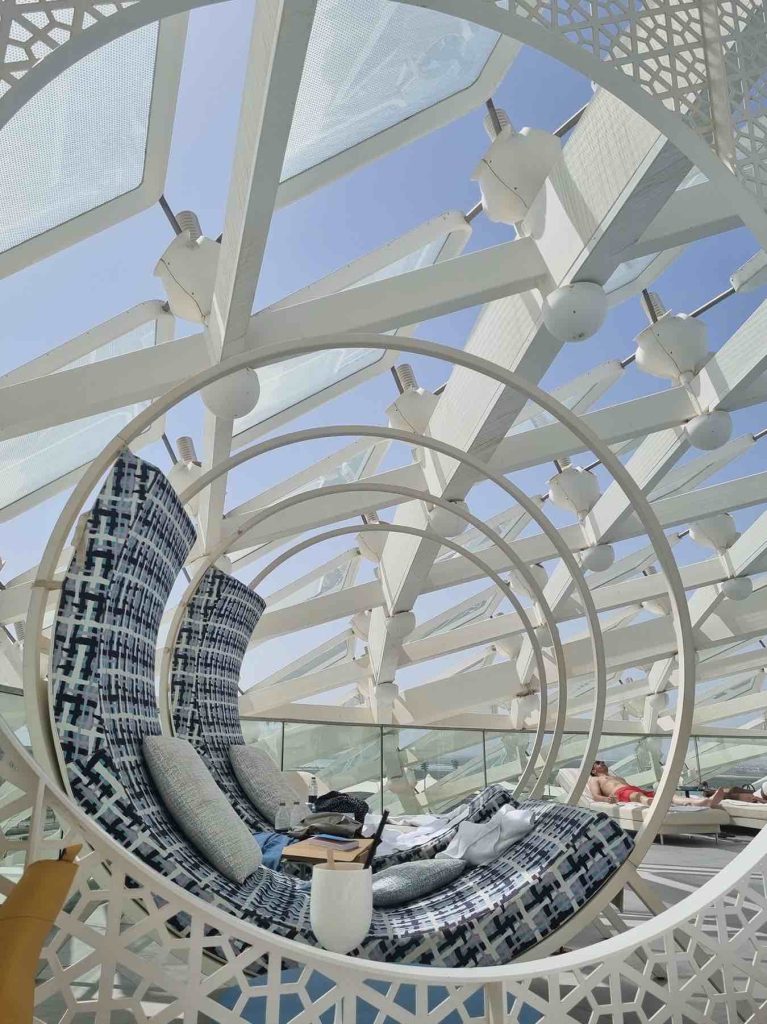 The pool menu was pleasantly surprising. There was an interesting selection with salads, wings, burgers, pasta dishes, pizza and a few other heavier dishes. Dessert was also available on the menu. The bbq wings were delicious and the portion was a good size.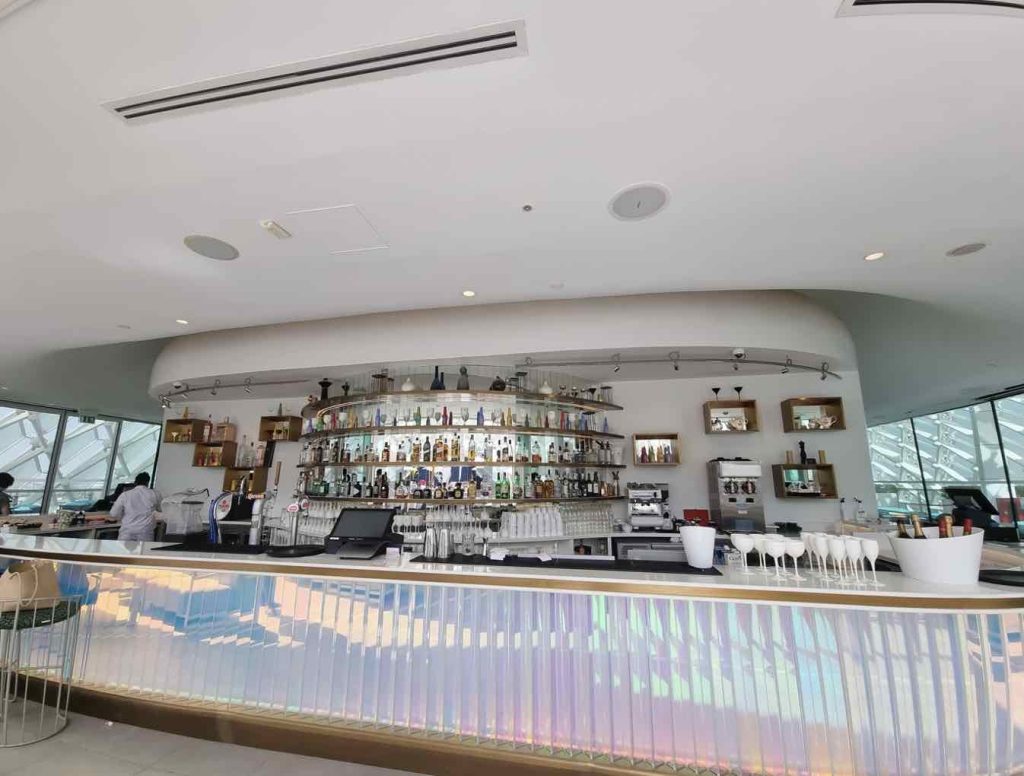 While waiting for my lunch all the guests at the pool where offered some peach ice lollies. These were most welcome as it was so hot, the grid shell of the building offered some shade so one could also enjoy lazing around in the pool without being directly under the sun.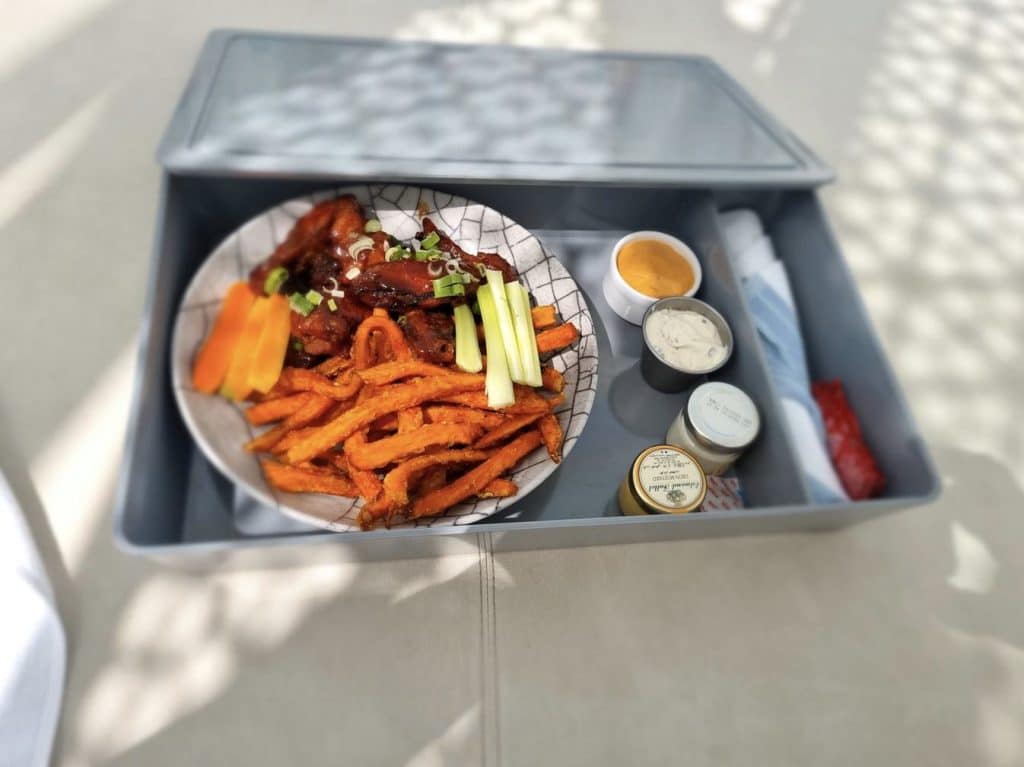 W pool deck is an awesome place for adults to relax, have a swim and catch up with friends. Or if you just fancy an afternoon out in a lively place with good music the W Pool deck is an excellent way to spend a day and we will be back for more.