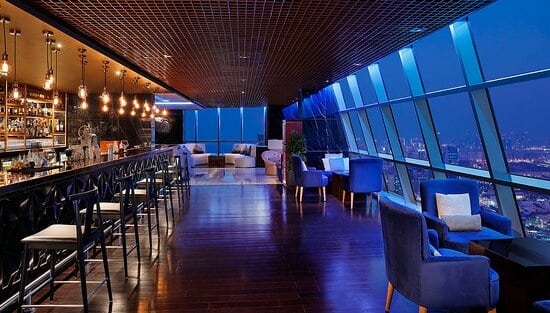 For all the meat connoisseurs keep an eye out for the reopening of Rays Grill at the Conrad Hotel. Situated on the 63rd floor of this iconic property is Rays Grill, not only will you get excellent views of the city below but the quality of the meat will have your inner carnivore come out.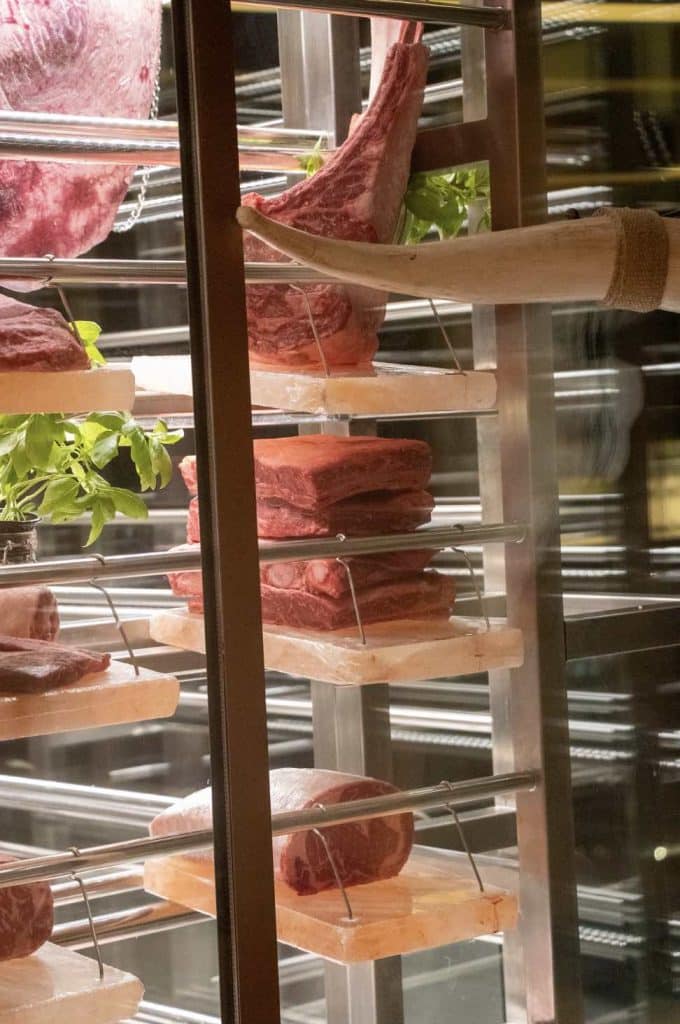 We were privileged to be invited to a sneak peek at what they will be offering as Rays Grill will be reopening under the Hilton brand. Upon our arrival the welcome from the Conrad team was warm and friendly.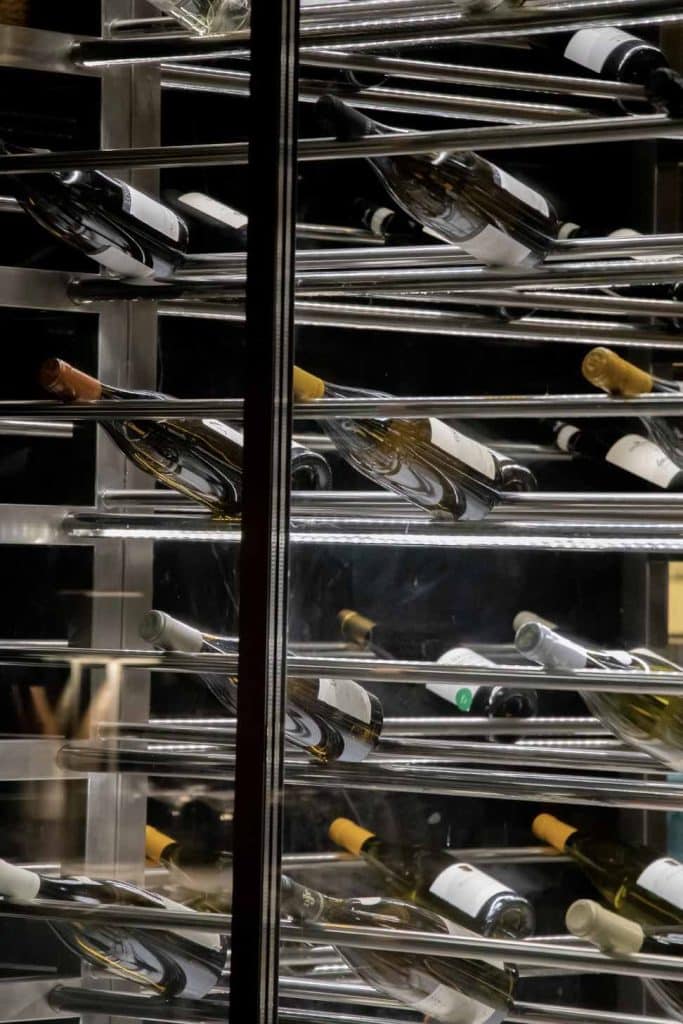 We quickly made our way upstairs. In our excitement to check out this new place we found ourselves as the first guests to arrive. The fridge with the meat on display immediately caught my attention and the box with the variety of peppercorns in front of the fridge. The superb quality of the meat was visible even in its raw state. In my book any restaurant that is bold enough to display raw meat for their guests to see as they enter knows that the quality of their meat is divine. This display of the various cuts of meat had my taste buds anticipating the first bite.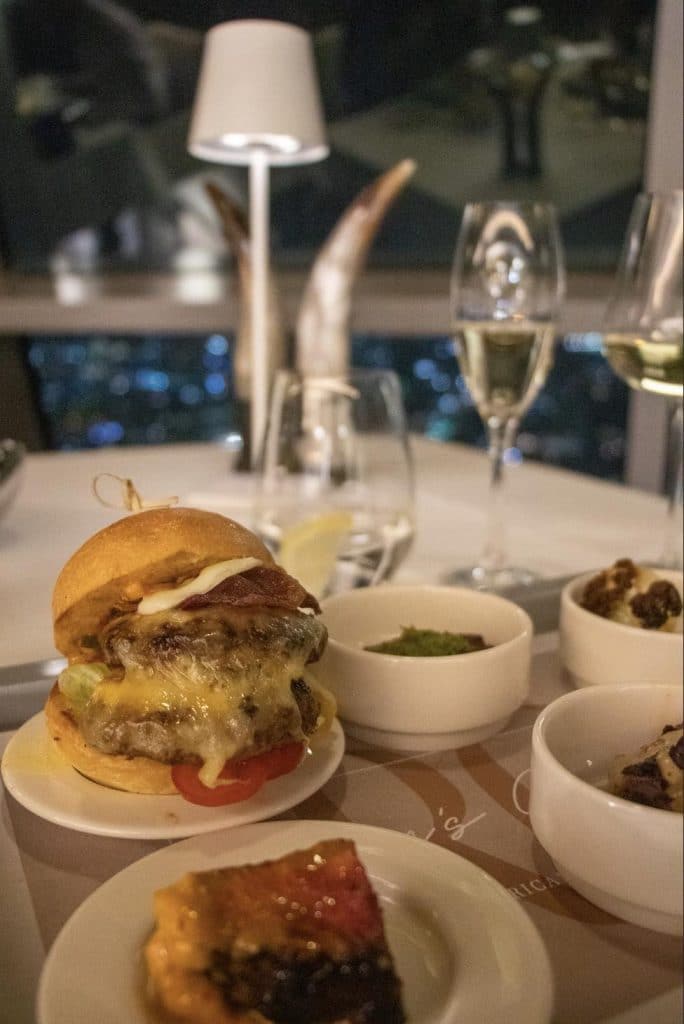 We had some welcome drinks and within a few minutes the other guests arrived giving us a chance to mingle. Shortly after the meal service began. The bread basket had a variety of springy, soft and crusty breads. Shortly after mini portions of starters were served accompanied by the Foundstone Sauvignon blanc which complimented the variety of starters well.
The top two for me were the prawn salad and the mushrooms. The main courses followed shortly after and they did not disappoint. The beef was so tender and juicy and was pared with a full bodied cabernet sauvignon. I was impressed that besides the excellent quality of the food the restaurant management had taken the time to choose two different kinds of steak knives that are used in well-known award winning restaurants.  My guest who was male had a Corby hall steak knife and I was given a forg de lagjole knife. Both knives are expertly crafted and are well known to those who like to have quality knives.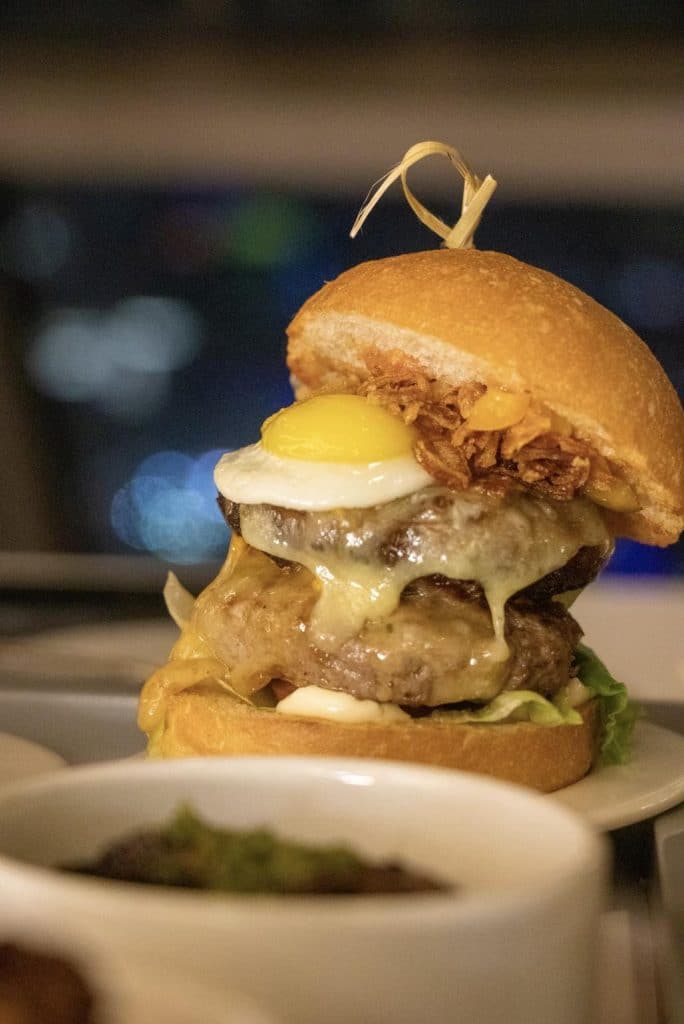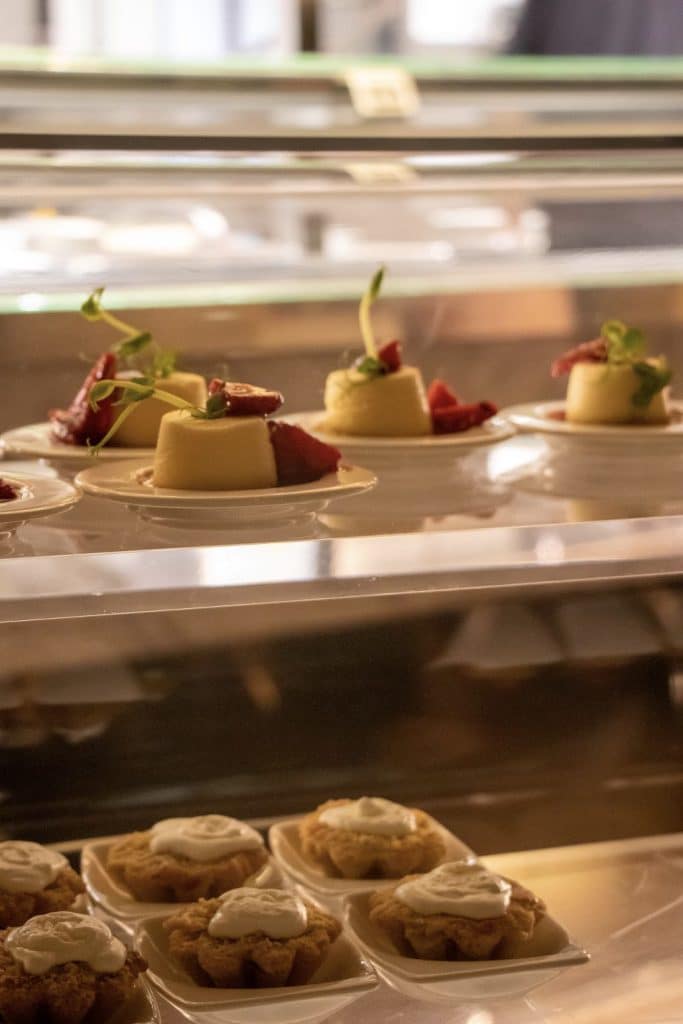 For dessert the cheese cake topped with strawberries and the pecan tartlet hit all the sweet spots. One can never go wrong with a good quality cheesecake. After this delicious spread we could not take another bite but we were so satisfied. Rays Grill will definitely be a hit with meat connoisseurs.