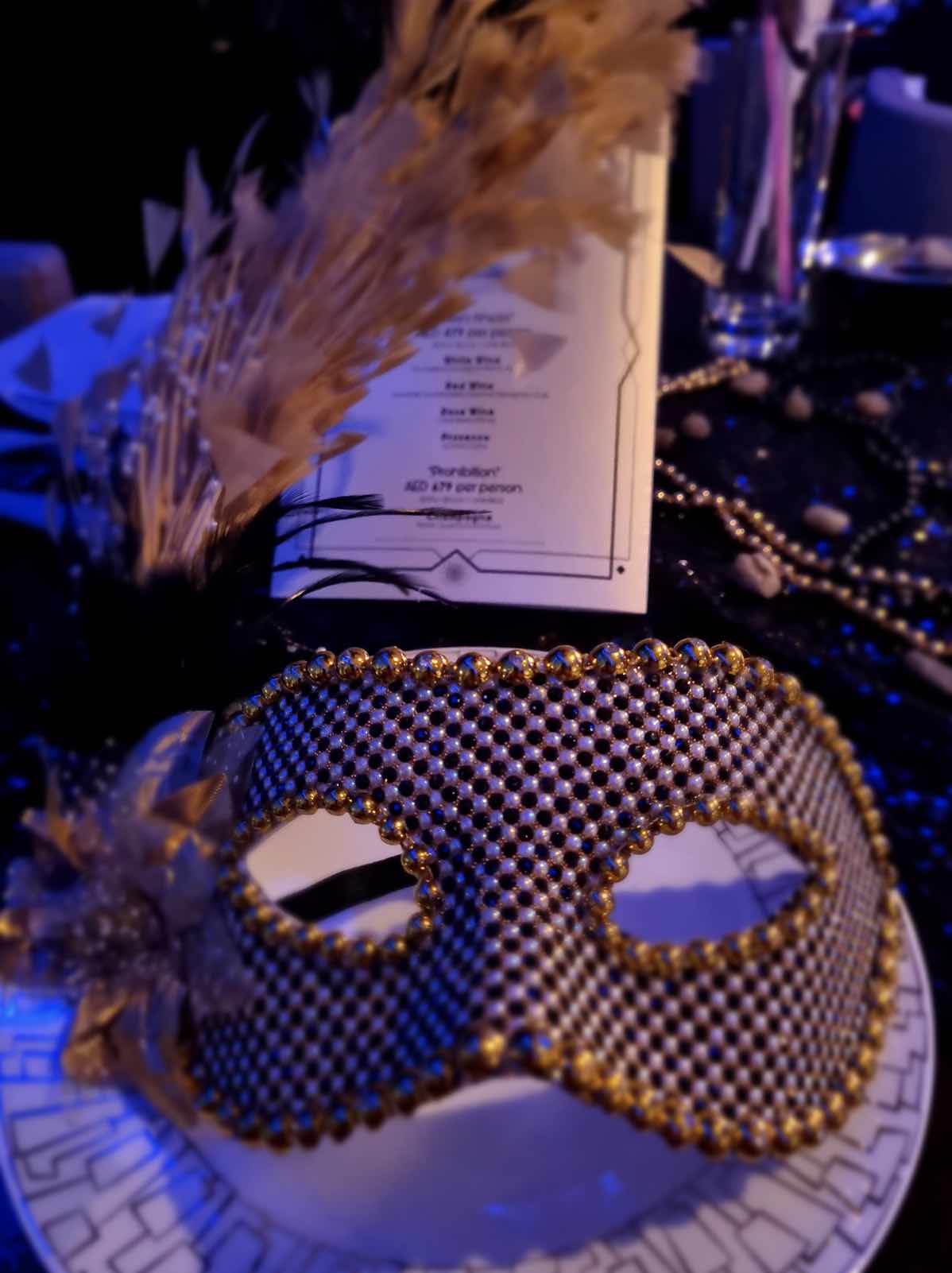 Like any other lady in Abu Dhabi, I like to try out a new brunch. Recently Ray's Bar at Conrad Hotel launched a Friday night Gatsby brunch. While we have all grown accustomed to the leisurely paced brunch on a Saturday afternoon, I was keen to try this new concept out.
I arrived just after 7pm on Friday night at the Conrad Hotel. As usual the welcome from the front of House staff was warm and welcoming. After a short inquiry of where the Gatsby brunch was being held, I was directed to Rays Bar on the 62nd floor.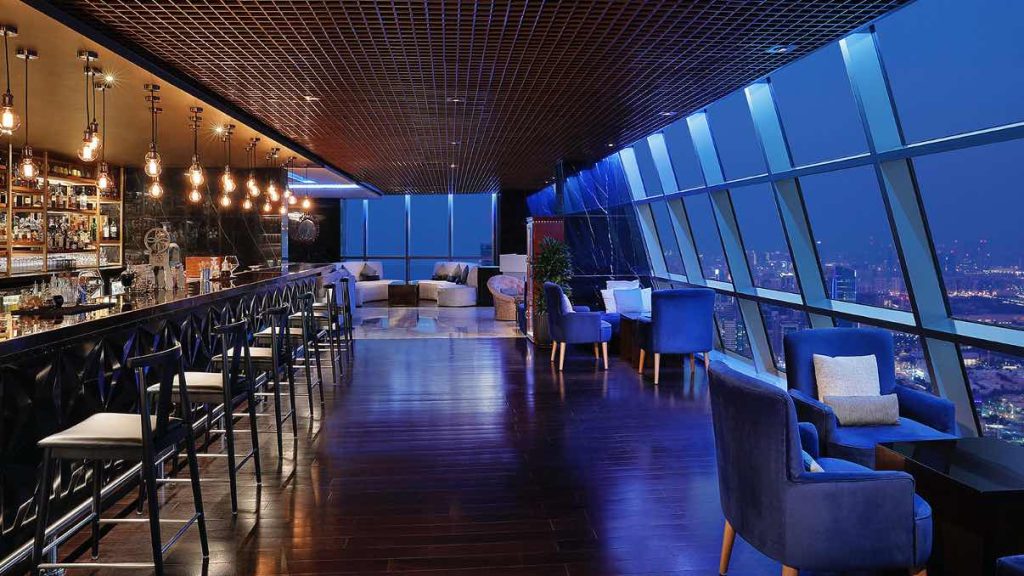 I was greeted warmly by the hostess who was dressed in all black with a sequenced headband with a large black feather. While leading me to my to table I was offered a selection of costume pieces to make my everyday brunch outfit have a more Gatsby theme such as, a sequenced and feathered headbands, bedazzled masks with feathers, top hats and bright yellow feather scarfs. So no need to worry if you have nothing that seems to fit with the flapper style.
The table was decorated with sequenced scarf, a feather mask, pearls and various props for some memorable shots. Once I was seated the waiter came to offer a cocktail to start the evening. He knew the menu inside out, this was most welcome as the brunch was served at the table instead of being set up at a buffet. There were three packages available Old Sport AED379, Bee's Knees AED 479 and Prohibition AED 679. I went for the Old Sport package which in addition to the meal we had a choice of five spirits, one beer option and eight cocktails.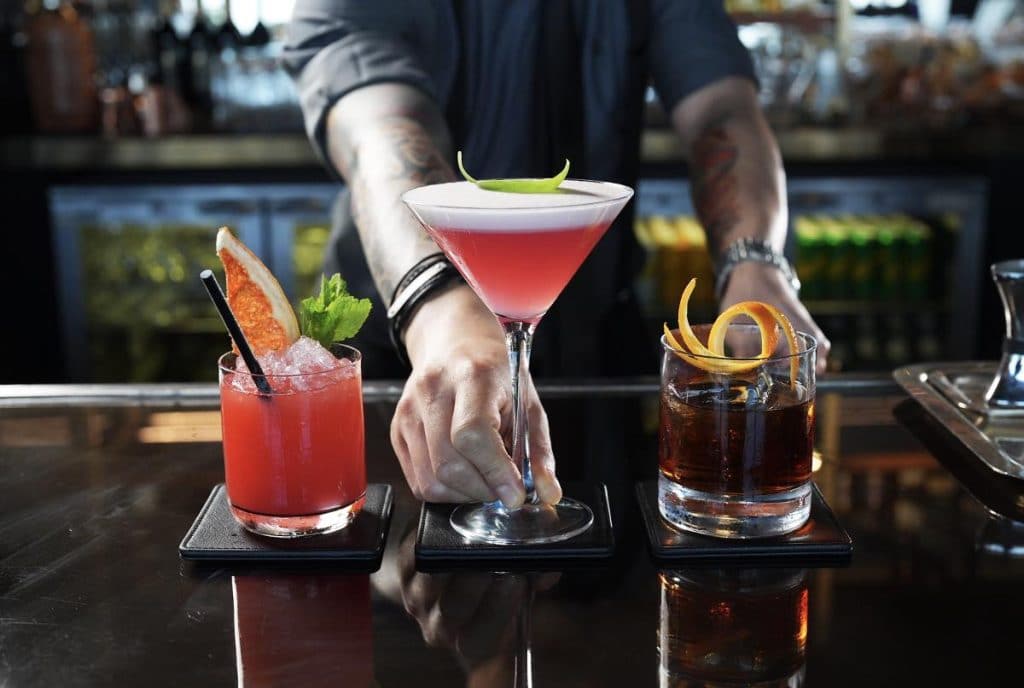 The cats meow was the recommended cocktail of the selection available; the waiter advised it was the least strong as I tend to go for fruity flavors. It had a pink/ orange color served in a cocktail glass and topped with a slice of dry grapefruit. Wow it had a good kick to it being a rum based cocktail. Some of the band began to get us in a relaxed mood with some jazz and blues. I could not help but tap my foot to the music as I sipped on my cats meow. Between the cats meow and some great music the evening was beginning to get very relaxing.
The atmosphere at Rays is very relaxed tables with soft chairs and soft sofas, and a scenic overlook of the city below. After making sure I had a cocktail and water the waiter brought through the appetizers baby shrimp cocktail, pear and English stilton and devil egg.  Everything was arranged in small bowls on a tray. It was well presented and tasted delicious.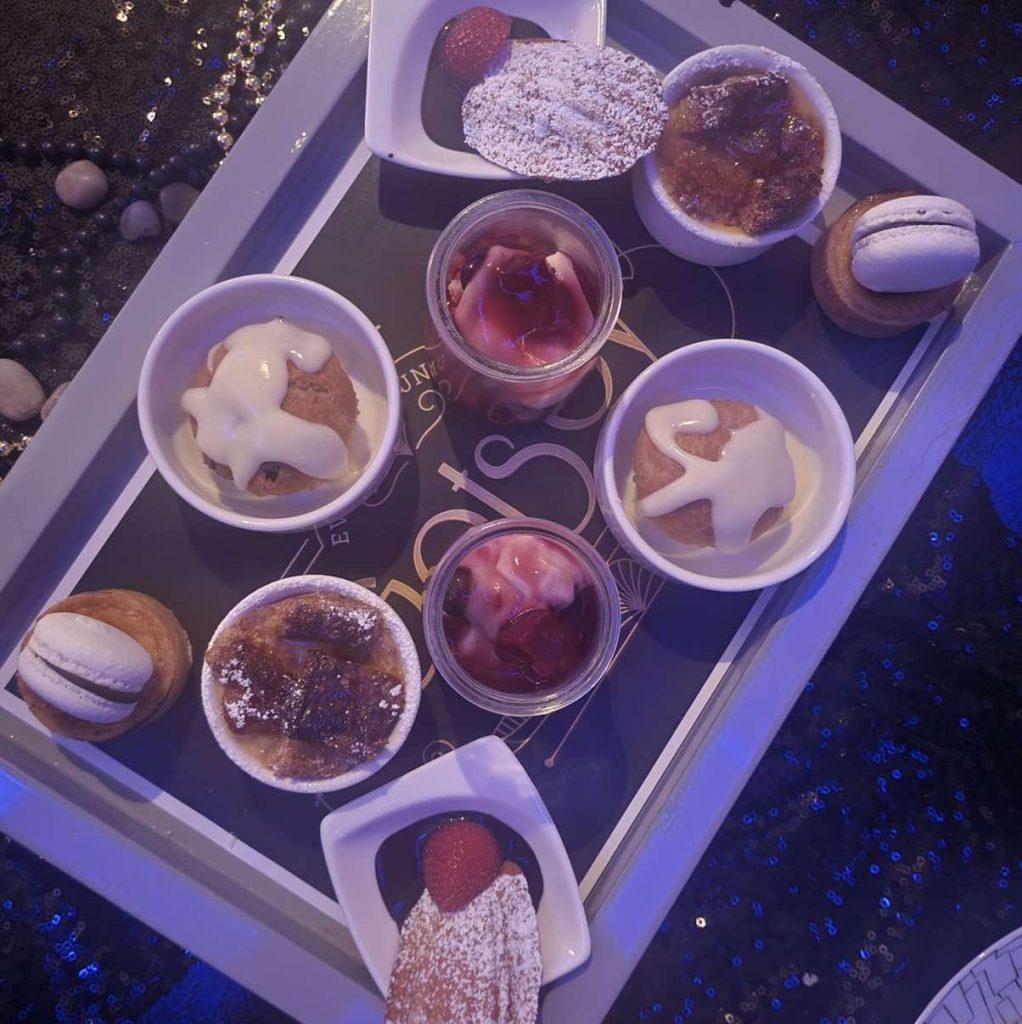 The salad was crisp and the shrimp cocktail and just the right combination of flavours. I gladly had a second round of these when the waiter offered them. The plating helped to make it easy to eat even if you were seated at a low table with sofas. Well done to the chefs.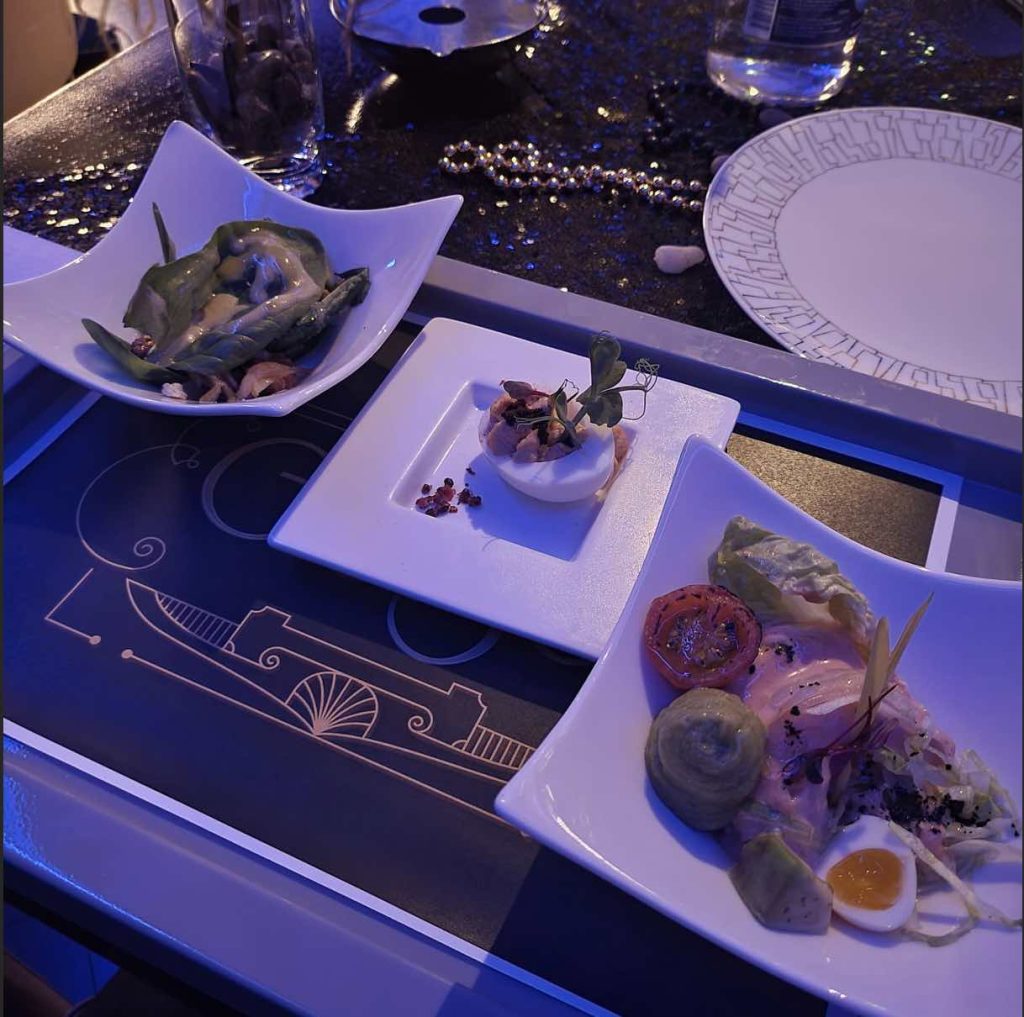 Next, the hot appetizers where served which were short rib mac and cheese, classic fish and chips, roasted beef angus, chickpea and spiced potato. The roast beef was medium and the Yorkshire pudding was light and fluffy. The fish and chips was served in a paper cone that was placed I a glass which I thought was a great touch. For dessert we had a selection of five desserts all in miniature portions and served on a tray to share for two.
The team at Rays Bar were very well coordinated and there was never a time in the evening when I was without a drink. The evening was so relaxing and the food was just right for the type of brunch. The service was excellent. Well done to the Conrad hotel for offering us something different.
So if you are looking for a different style of brunch on a Friday evening after work then I would definitely recommend the Gatsby Brunch at Conrad Hotel Abu Dhabi.