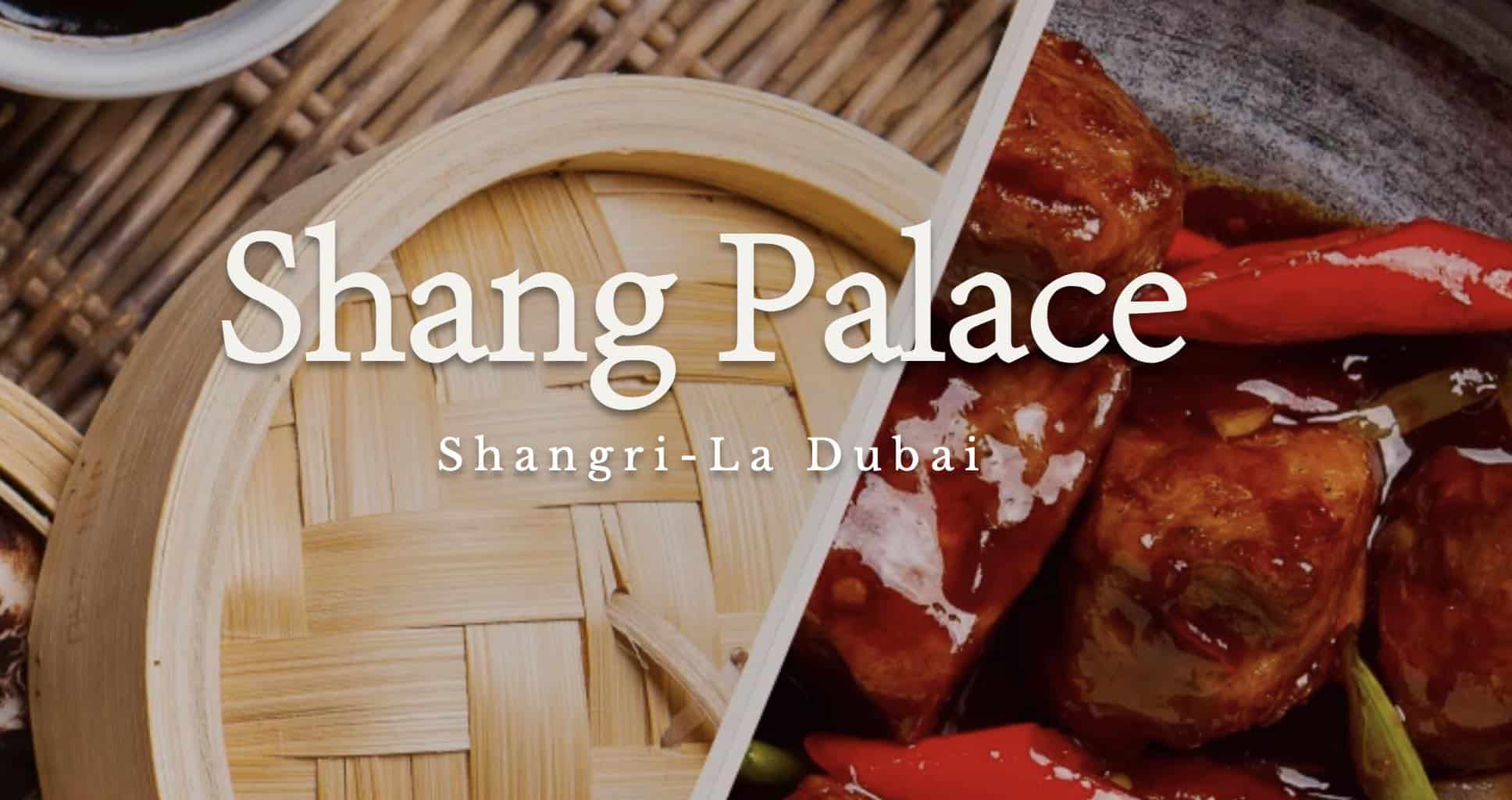 When a restaurant is recommended in the 2022 edition of the Michelin Guide Dubai, you know you are in for a treat.
And Shang Palace did not disappoint.
Located within the opulent Shangri-La, Shang Palace features traditional Chinese décor in an informal, relaxed and open restaurant environment, letting its food do all the talking.
After a bang of the lucky gong (because who doesn't love a gimmick) it was time to view the extensive menu. The staff were really knowledgeable and were on hand to recommend some of the chef's specialties, with the Peking duck being cited as a 'must-try.'
Knowledgeability didn't stop at the food options; feeling adventurous we left our beverages up to the barman and our spirit of choice was perfectly paired with some interesting flavours including rose and watermelon in an elaborate cocktail – ideal for washing down the spices soon coming our way.
We started with a traditional dish featuring a modern twist – chicken and shrimp dumplings with a truffle mayonnaise and caviar. A very different combination of flavours that complemented each other and the dumplings were cooked to perfection.
Spice lovers at heart, we chose a Cantonese and a Sichuan dish for our mains; Cantonese-style golden garlic king prawns with dried chilli and deep-fried chicken breast with dried chilli and Sichuan pepper accompanied by egg fried rice. If you are looking for the right level of crunch with a bit of a kick, these are the dishes to go for. But beware – go to Shang Palace hungry as they do not scrimp on portion size.

We saved the best to last with the half Peking duck. After being so well recommended, as well as having a prime spot on the menu under 'signature dishes,' expectations were high so when the chef started carving it in front of our table, there was a moment of apprehension. It didn't last long however as we could soon see the crispy skin with the tender meat inside and got a waft of the aroma from the seasoning. Paired with the traditional condiments, pancakes and a sweet duck sauce the salivating quickly turned to murmurs of appreciation as we whole heartedly agreed with the praise given to this dish.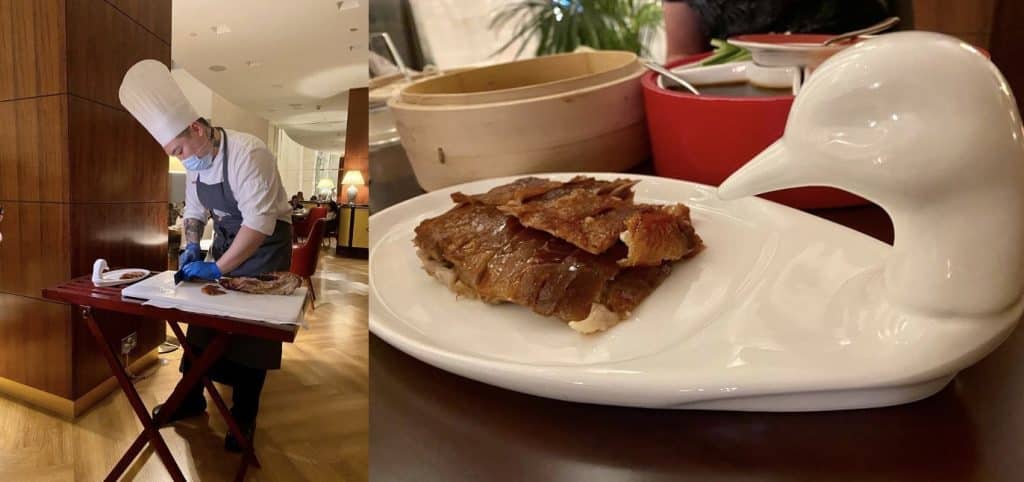 Expressing that this was indeed the best duck we had ever tried we decided to ask how it was cooked so perfectly. To our surprise the first waiter we approached knew the answer and proceeded to inform us in depth about the procedure – we soon realised the perfection of this duck isn't left to chance, it's hours of preparation and cooking.
Full to the brim we almost didn't order dessert but boy were we glad we did! The chocolate sphere with mandarin cream and vanilla ice cream melted in-front of our eyes whilst the waiter poured indulgent hot chocolate sauce over it.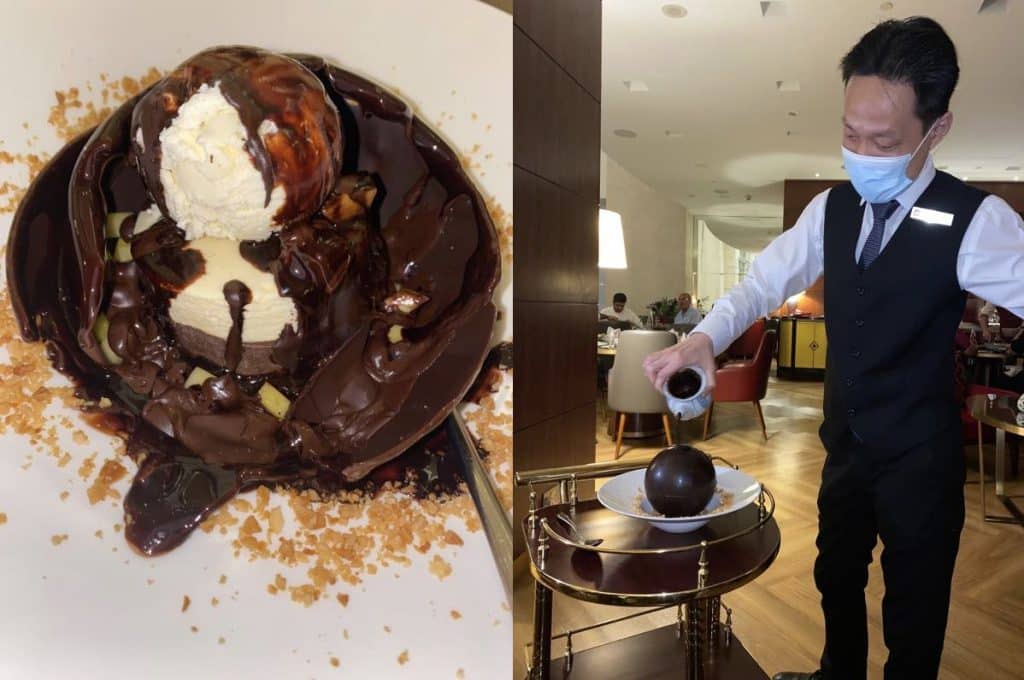 Suitably impressed we 'waddled' out with full bellies and a bit more of an understanding of how Chinese food is cooked, ready to recommend Shang Palace as a venue with outstanding food and service.