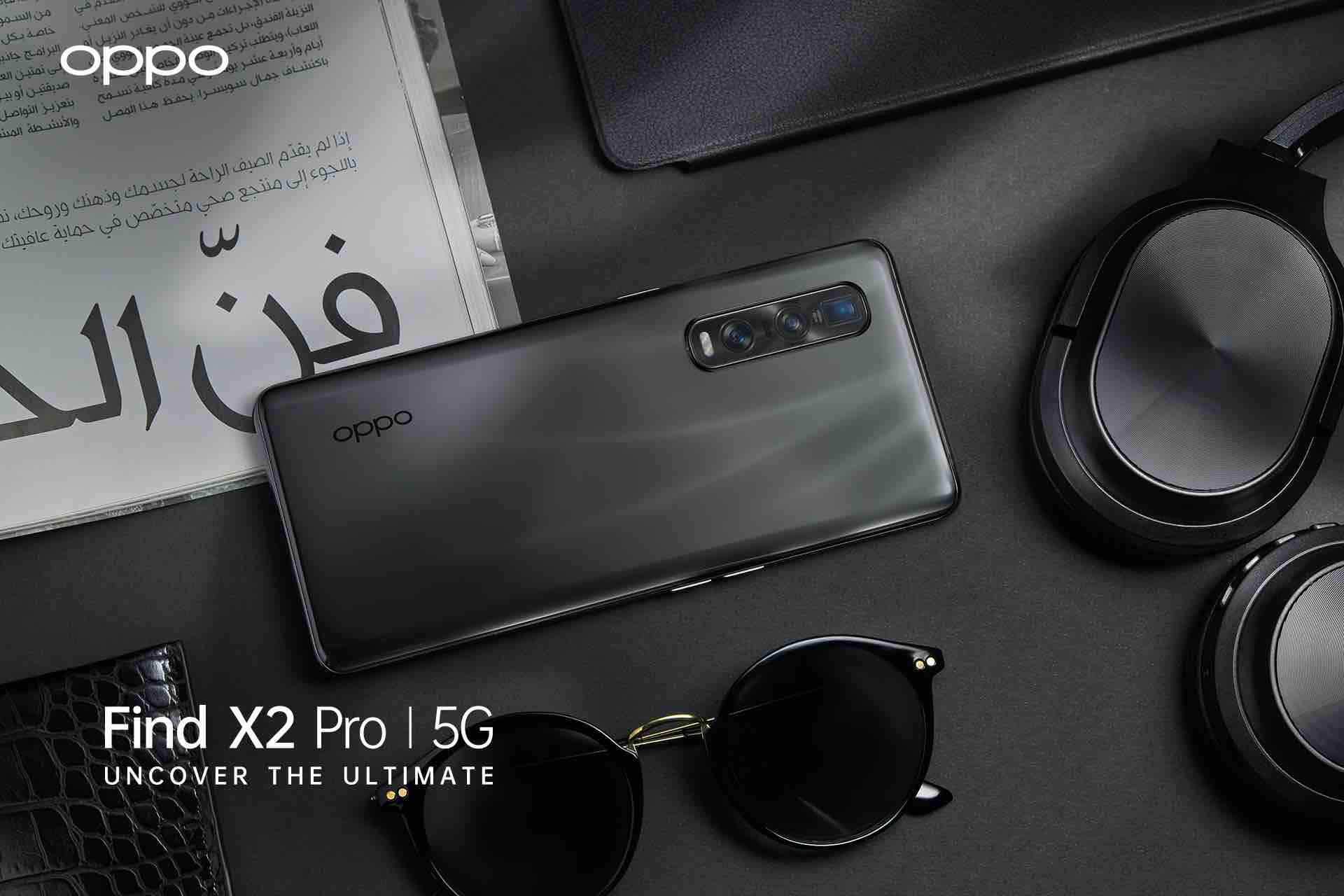 OPPO – that name synonymous with hi-end consumer audio and video. As many a dealer will testify when it comes to showcasing the best, the best is OPPO.
Can we expect the same level of manufacturing prowess, innovation, design and quality in a mobile phone?
OPPO first launched thier fist smartphone in 2008 – 'The Smiley face'. In 2016 Just 8 years later they reached the height of 4th in world market share.

That should tell you something. The name might be an unusual and the flagship phones are the same price as brands we already know and have known for years. However, what makes OPPO and the Find X2 Pro so good you should choose one as your next handset?.
For starters the company mantra is unique "We exist to elevate life through technological Artistry" and they do, they really do.
So how advanced is the OPPO Find X2 Pro?
Very – starting with the screen, it is a 3K QHD display capable of 120Hz refresh rate. To put that into perspective unless you are buying a premium TV panel most TV's are only 60Hz and use self-labelled processing modes that claim much higher (misleading) figures.
One stage further, the actual touch refresh rate is a staggering 240hz. The screen size is 6.7 inches, and it is a true OLED screen again panel technology reserved for only the Hi-End TV market. Did we mention it is also curved? Well yes it is, and OPPO's experience in producing Hi-end 4K imagery is clearly at work here, and we are happy to see it.
Let's talk colour, and we need to there is a lot of it. The OPPO Find X2 is HDR10+ certified. Capable of 1.07 Billion screen colours, an overall brightness rating of 800 nits and with a peak of 1200 with a contrast ration of 5000000:1. The OPPO Find X2 also has a JNCD colour accuracy rating 0.4
It is so important to put these numbers in context so allow us to do so. Many premium OLED TV panels by any manufacture miss out on these numbers, some match, one or two will be better, but we are talking about five-figure investment to achieve it. To have that in the palm of your hand and carry it around all day is genuinely otherworldly.
Video needs sound and more significant than standard dual stereo speakers provide an atmospheric stage to draw you in on The OPPO Find X2 Pro. Although Dolby Atmos-certified, the speakers while doing an admirable job are no match for earbuds or even better from using a decent set of over-ear headphones. We have reported on Dolby Atmosphere many times, and the distinction must be made between a certified mobile device, a soundbar and the full system. It is not functional to many to have a full system for most however it is little known that Dolby Atmos actually works best on over-ear headphones unless you of course you have a 128 cinema speaker system at home.
So the OPPO Find X2 Pro Find has Hollywood film studio monitor referencing specs and the latest audio surround sound format Dolby Atmosphere. What about the main use of many smartphones aside from communication? Pictures, selfies, portraits, landscapes and night shots.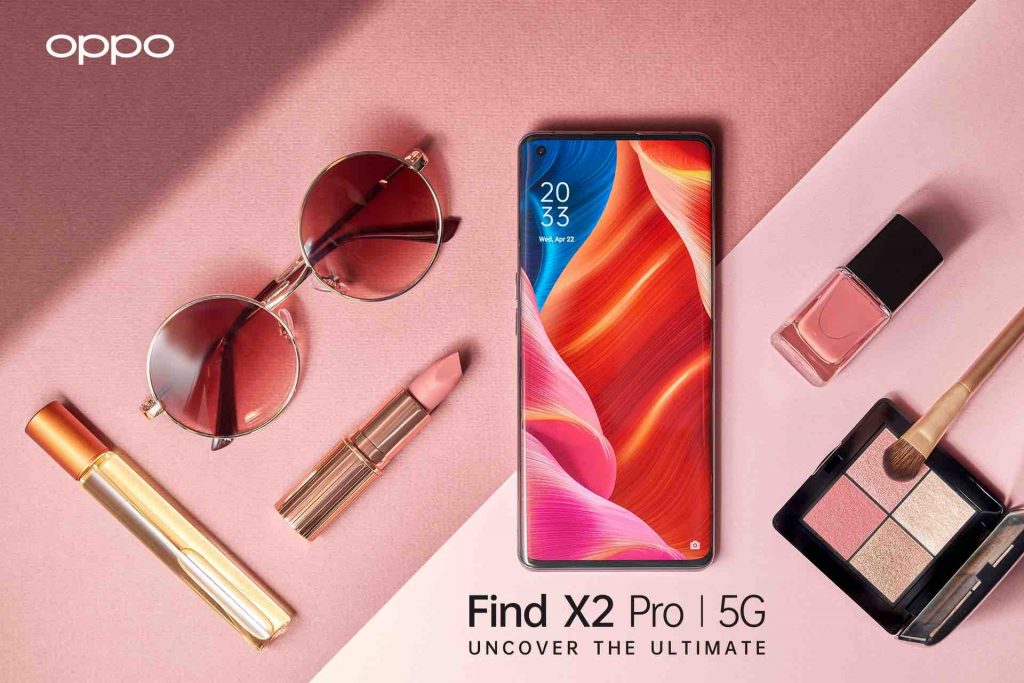 The significant ground has been made of the years, especially in the all challenging night-time shots that can have a wide variety of results between brands.
The OPPO X2 Pro carries 3 lenses which all work together. It has a 48MP wide-angle lens, a 12 MP ultra wide-angle lens and a 13MP telephoto lens. Working in unison, they can produce a 5x hybrid zoom. The wide-angle lens and the ultra-wide sensors actually come from Sony who makes some of the best professional film and photographic cameras in the world, so that is a good thing however the processing modes and algorithms are all native to OPPO.
The Ultra night mode works a clever algorithm across all 3 lenses with stunning results. Fancy a close up? You can use a macro mode to get your shot as close as 3cm to your subject for stunning detail. HD night selfies come from the front 32mp camera so you look good in any light.
What about all that video you record and never do anything with it because it's so jerky and un-watchable?. Out of all of these impressive stats is the Ultra Steady Video Pro, shoot in glorious 4k HDR and send it straight to your socials secure in the knowledge that it looks smooth, run with it hold it up high at a concert the results are excellent.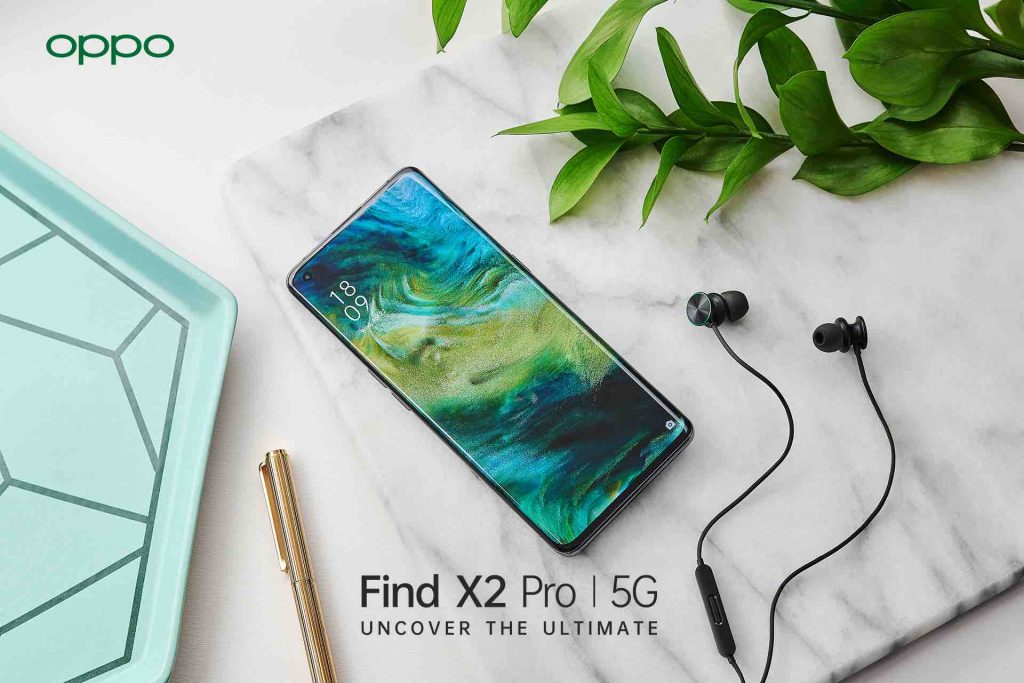 Still bothered by wind noise? Not any more noise suppression options rarely work without cutting out too much dialogue but the OPPO Find X2 Pro has 3 microphones that can zoom in on the recording when you use the zoom lens ..very FBI…did we mention it records in 3D audio too?
So it must need charging twice a day? No..but should you like to keep your battery topped up you can gain 40% charge in 10 minutes and a full charge in 38..now that's fast. Ultimately its powered by the Snapdragon 865 with 12GB to deal with all of these bleeding edge features.
Before we round up, the OPPO Find X2 Pro is
The OPPO Find X2 Pro takes what we new to be possible to a level past that. Clearly the OPPO Find X2 Pro is dripping with input from their experience in 4K imagery and audio with powerful chipset to run it all. We can think of only one other brand that can lay claim to video and audio heritage and we are yet to see them produce a rival to the OPPO Find X2 Pro.
In fact does OPPO on the whole have a rival or do they sit in their own well deserved technological place? We think they do.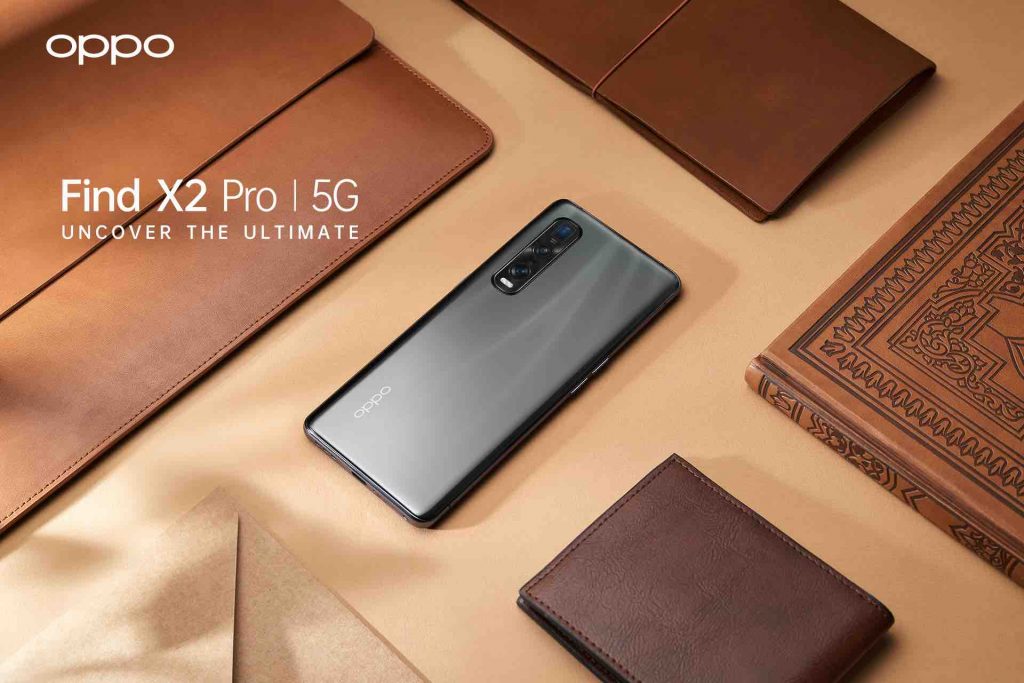 It is clear OPPO are one of the few that actually have a detailed mantra as opposed to a one or two word statement or banded slogan and that immediately sets them apart. They put it out it out there for everyone to judge them by and it's a bold move.
"We exist to elevate life through technological Artistry" and we are pleased someone brought technological artistry to the playing field. It's all the better for it.
W: CLICK HERE