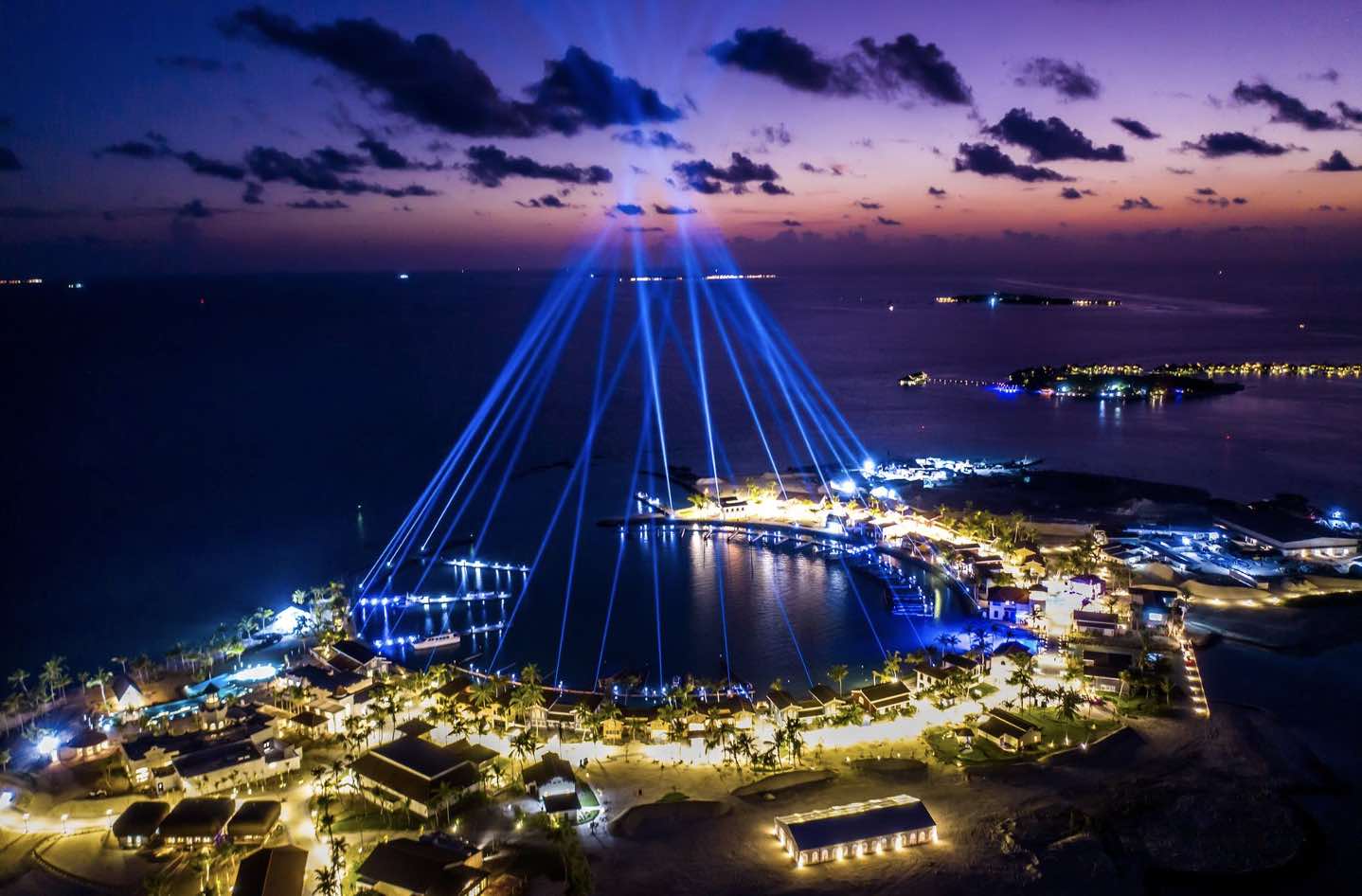 The Maldives is getting a makeover, well not the entire country but what the Maldives is famous for could well be changing
If you have been to the Maldives or now people that have, most say after the 4th or 5th night things get a little well, sleepy
Not to say sleep is great, after all it is time to relax, propose, spa, swim, eat, and relax some more you get the picture.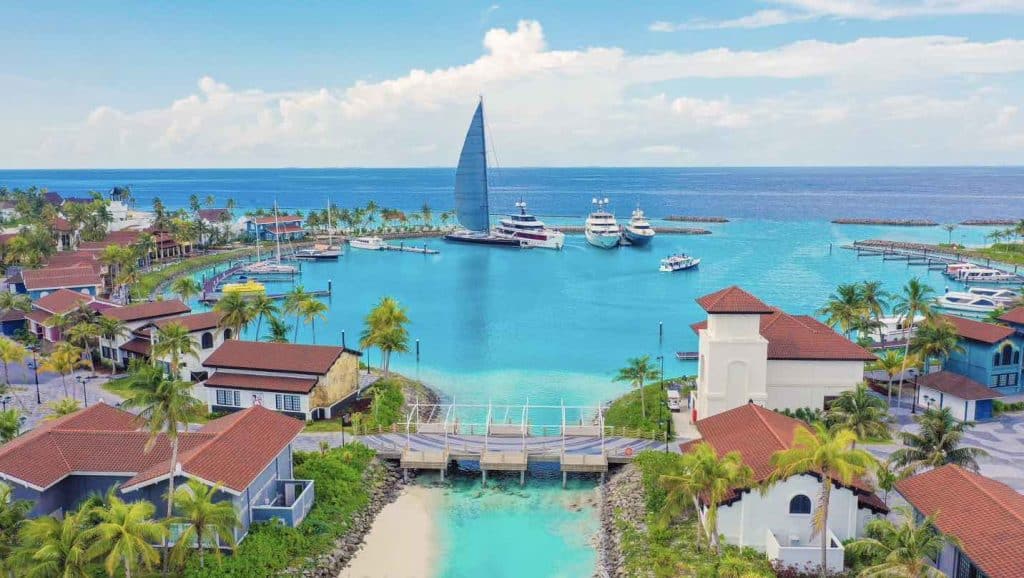 Enter Crossroads, which is a little different in approach; they have got two resorts next to each other but far enough apart to be completely different. Centre forward is a large circular marina with no less than 30 berths for yachts
Each resort offers something different, and we do mean different. One of them is the Hardrock Hotel Maldives which comes with a 'Vibe Manager' and the other SAii Lagoon Maldives, Curio Collection by Hilton. So best of both worlds
The best part is no matter what a resort offers, a little exploration outside goes a long way and you have the entire marina to explore which features shops, restaurants, and bars.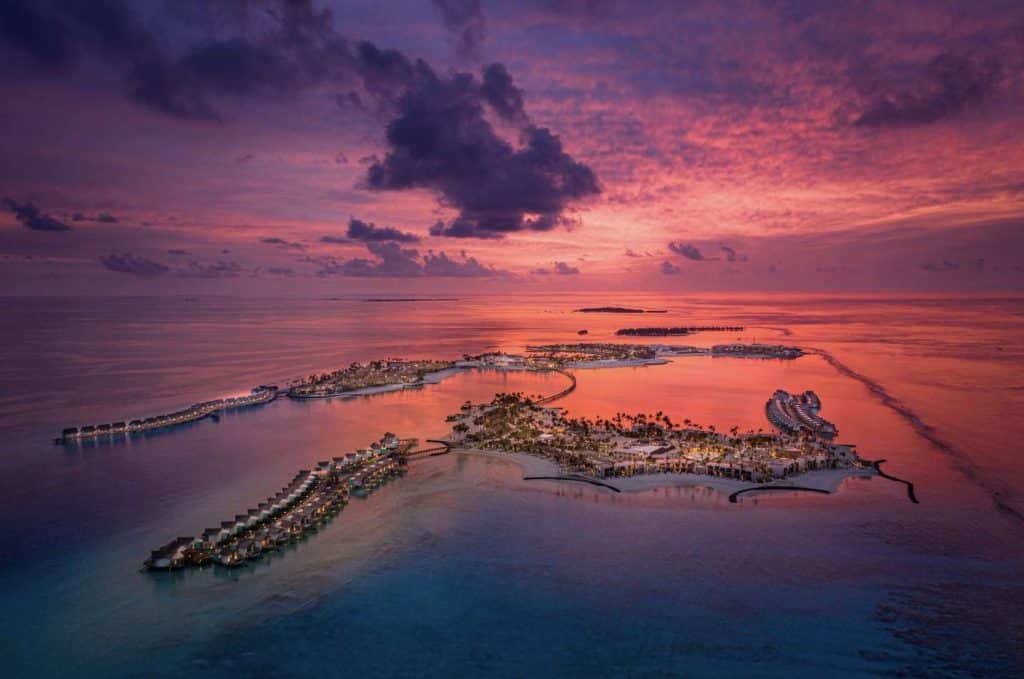 This is a new format for the Maldives and although we haven't visited (yet) it's having the choice between a sleepy evening and short walk to something more buzzing that's very appealing. While we are here and in the mood for wishful thinking, if you can add a cinema and ship in some global DJ talent to Café Del Mar also nestled in the area, Crossroads will become something very special indeed.