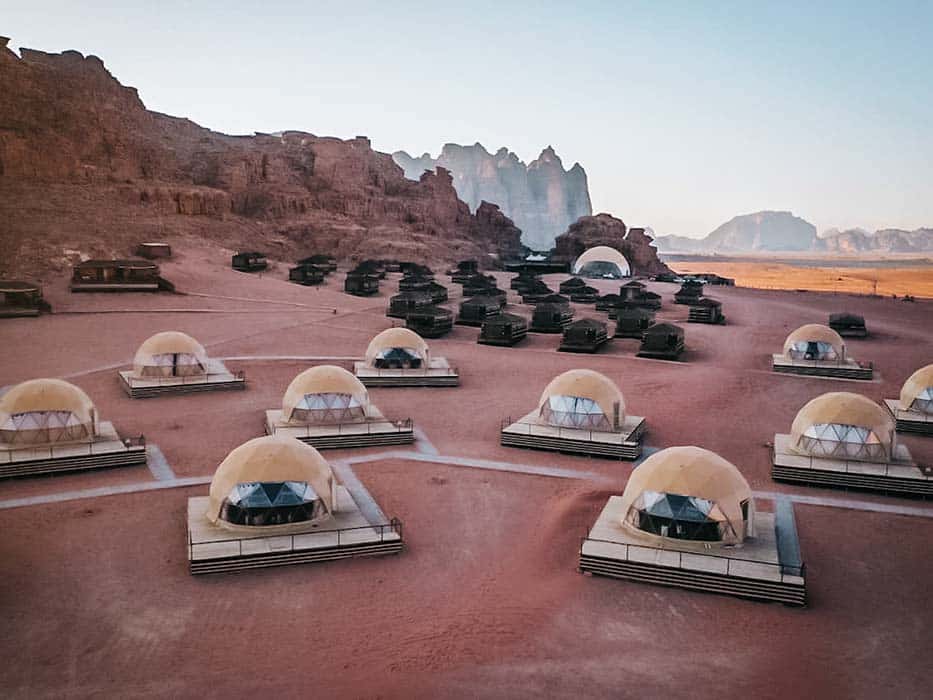 From gliding across sand dunes to sleeping under the stars, we've got the very best of activity holidays throughout the Middle East
With the Middle East known for its glitz, glam, and opulent luxury resorts, we thought we'd bring you something a little bit different, and showcase some of the more adventurous trips and terrains in different countries throughout the MENA region. If you're not faint hearted, then read on.
Wadi Rum Bubble Hotels
Sleep under the stars in this ultra romantic pod hotel in Jordan's Wadi Rum. There are several options to choose from where you can enjoy a futuristic style of 'glamping' in the spectacular Jordanian desert. Guests can expect their pod to sleep in, plus a restaurant and BBQ facilities on site, with private bathrooms and toiletries. If you're looking for a romantic spot, the Bubble Lux Hotel is the best option, as there's increased levels of privacy, and the staff will help decorate your room with petals or flowers if you're planning a proposal or anniversary event. Breakfast and dinner is included here, and some rooms come with private jacuzzi, and every pod has a clear roof for starlit gazing as you lie in bed. Unlike some other camps in the area, Bubble Luxotel is spread out, so there's plenty of privacy and you can often feel as though you're on the surface of distant planet Mars. Prices start at around AED 1,800 for a Bubble Suite King and go up in high season. For more information book here.
Lebanon Mountain Biking
See the cultural sights of Lebanon and bike along their eastern Mediterranean, rugged mountains, and hills to test even the most competent cyclist. You'll get to visit the coastal strip full of small and bustling towns, including Byblos which is at the start of the ride. There are a number of trips available, but a good shout is the 6-day, 410 KM journey through the Lebanese Mountains which reach a high point og over 3,000 metres. Expect ancient olive groves, towering cedars, and scorching sun, as you travel through the Bekaa Valley. You'll sleep over in a monastery, and see Lake Qaraoun and Mount Hermon, among other incredible untouched landscapes. The final day includes an ancient Ottoman era inspired Beiteddine Palace, before heading into the busy capital of Beirut. Prices start at around AED 9,000 for 7 nights, including meals and accommodation and airport transfers. Check out KE Adventure Travel for more information.
Visit Maraya Art in Ashar Valley
Rising from the desert like a mirage, this state-of-the-art piece is the largest piece of mirrored building in the world, according to the Guiness Book of Records. It also serves to reflect the beauty of the surrounding AlUla desert, with its 9,740 reflective panels. AlUla is regularly hosting concerts and stunning performances, which highlights the significant role of AlUla in history as a crossroads of cultures (the name is derived from the Arabic word 'mirror'.) Fortunately if you visit, there's a restaurant nearby called Maraya Social, headed by international chef Jason Atherton, and includes plates inspired by local cuisine, as well as Mediterranean and British flavours, plus high quality mocktails. Stay nearby in the Habitas AlUla with onsite restaurants, infinity pool, and sustainable hospitality while you sleep amongst sandstone cliffs. Prices start at around AED 2,500 per room per night. For more information visit their website.
Formula 1 2024 in Bahrain
If you want to watch Formula 1 from the incredible race track in Bahrain, you can book an all-inclusive travel deal with Gulf Air Holidays, including your flights, accommodation, and race tickets. Spend up to four nights in the Kingdom of Bahrain and get a customised travel package, where you can choose from a variety of options plus your 3 day race pass. You'll also get airport transfers, breakfast at the hotel, plus transport to and from the circuit. The prices aren't released yet for 2024 but you can register your interest via their website.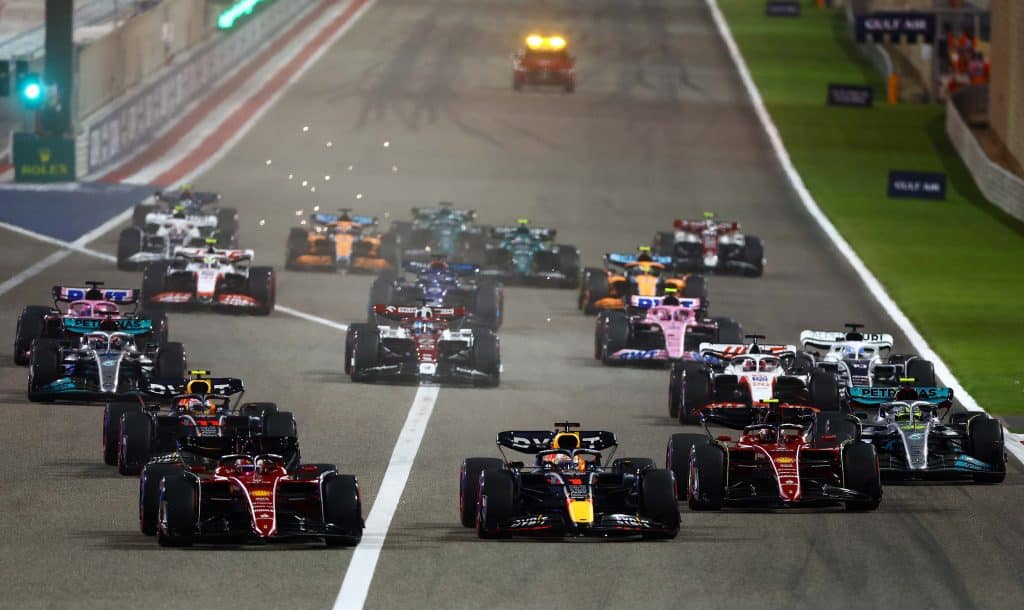 Deep Sea Diving in the Dahab Deep Hole
The Blue Hole is a deep, natural sinkhole in the Gulf of Aqaba, just north of the South Sinai tourist town of Dahab. It formed thousands of years ago during the melting of the last ice age and goes down to 120 metre depth, and is lined by vertical reef walls. Perfect for snorkelling in the shallow lagoon nearby, as well as deeper sea diving, there's an abundance of marine life and stunning coral formations. It's also not too far to travel and the closest place to stay nearby is the resort Sharm el Sheikh which has an abundance of resorts and hotels to stay in, and you can simply book a day trip for the diving from around AED 150 per person, and stay at the Four Seasons for around AED 1,700 per night including breakfast. For best diving trip rates check out their website.
Experience the World's Longest Zipline in Jebel Jais
At a thrilling speed of 120KM/hour, this incredible zipline through arid desert rocky landscape is known as being the longest in the world. It's certified by the Guiness Book of Records, and boasts unique mountain views – plus the very best in safety equipment! You can do the trip for as little as AED 240 per person, and also do the Jebel Jais Sky Tour where you zip line from platform to platform high above the ground. Find out more about their packages and adventure activities on their website and make the trip truly authentic by staying in the nearby Bear Grylls Explorers Camp for around AED 400 per night.
Sandboarding the Dunes in Oman
Practise your boarding skills on the magical sand dunes with otherworldly charm in the sprawling Omani desert. The area known as Wahiba Sands or Sharqiya Sands, located in the Eastern Sand Desert, is like an ocean of regular dunes that seem to stretch to infinity, perfect for newbie boarders or extreme board sports enthusiasts. The Wahiba Sands or Sharqiya Sands are located in the eastern region of the Sultanate, 190 KM away just three hours by car from Muscat, so the best thing is to book a safari guide tour driver, and if you can try and spend at least one night camping in the desert, as there are plenty of oases nearby. Book day tours from around AED 800 or include a 3-day camping adventure starting at around AED 3,000 per person, with more information on their website.