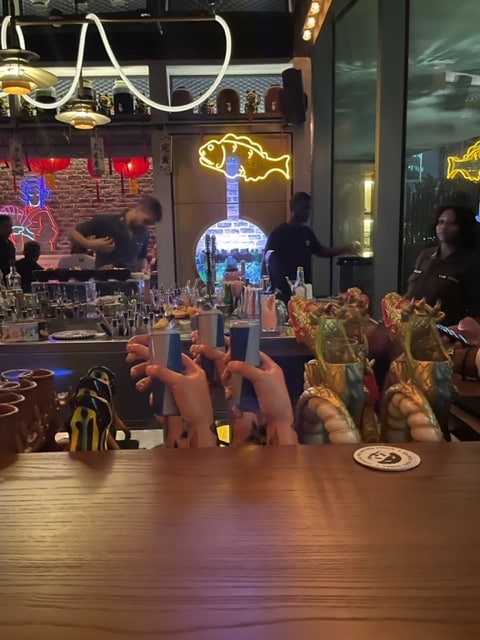 The latest cocktail bar slash sushi station brings a new vibe to the city
The latest cocktail bar with sushi and trendy food options has recently launched at the glam Opus building in Business Bay. The design is sensory overload with neon lighting, vibrant colours and quirky details throughout – quite unlike the standard UAE flashy-yet-conservative style. Founded by Madrid foodpreneur Diego Cabrera, the venue has been ranked within the World's 50 Best Bars for its eccentric cocktails and after opening its Dubai location.
The space is both cosy and flashy, with a nod to Asian culture with neon signage of Kimono'd ladies and enormous Chinese dragons populating the bar, and there's a quaint outdoor terrace area with seclusion provided by the bushes. There's exceptional attention to detail here worth mentioning, as there are also neon salmon painted on the metal slates, which can artistically only be viewed from a certain perspective.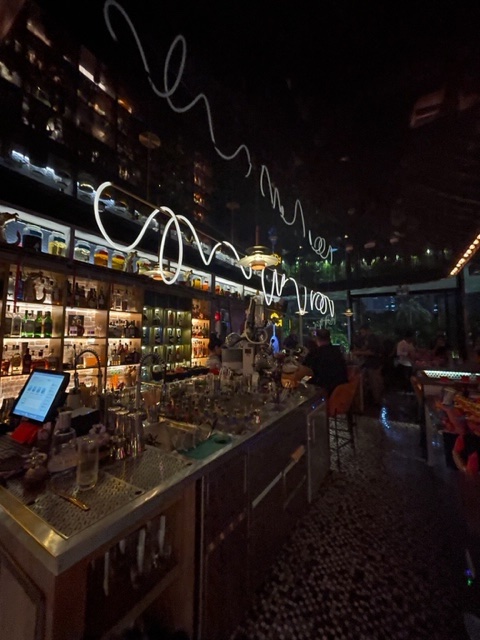 The food is also quirky and unique, focusing on bar snacks and sharing type platters, with a mix including Waygu Beef Carpaccio (the best we've ever tasted) and Baba Ganoush. Surprisingly there isn't any salmon on the menu, although our waiter explained that this was a metaphor for guests being the salmon (the elite fish) and they as the servers were the food gurus. The presentation was top-notch, and the wagyu was presented in a smoking glass dish and the Baba Ghanoush came in an adorable tiered silver dish with long spoon; every detail of this bar has been carefully procured. We also nibbled on Anchovy Croutons, Hen's Croquette and tenderloin beef slices.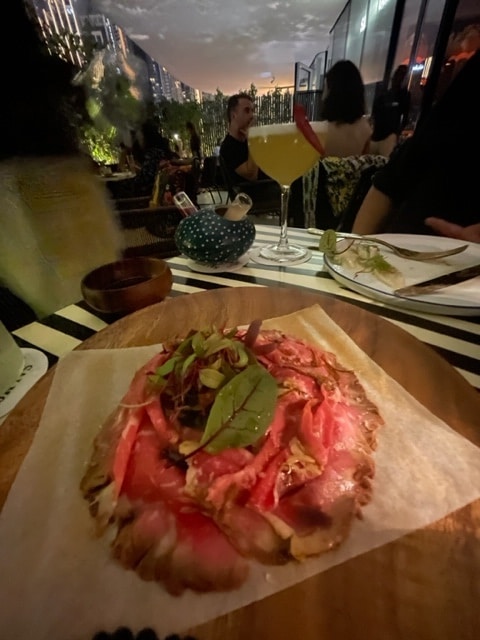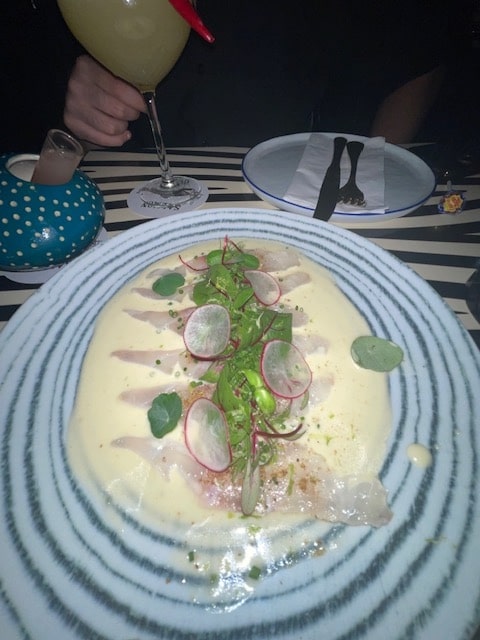 But it's the cocktails that make Salmon Guru really special; at the server's recommendation we ordered one that came in two feet high smoking ornate dragon, with the cocktail glass hidden inside and even served with a homemade chocolate. Not terribly practical for the dinner table but an epic addition to your Insta-story. Not all of the drinks come in such ostentatious settings, so if that's your vibe we recommend the Honeymoon which provides a fiery mouthful of whiskey, pisco and elderflower nectar in a fluorescent lotus flower glass, or the Curry Colada which is fruitier but still packs a punch and comes in a flamboyant Geisha glass.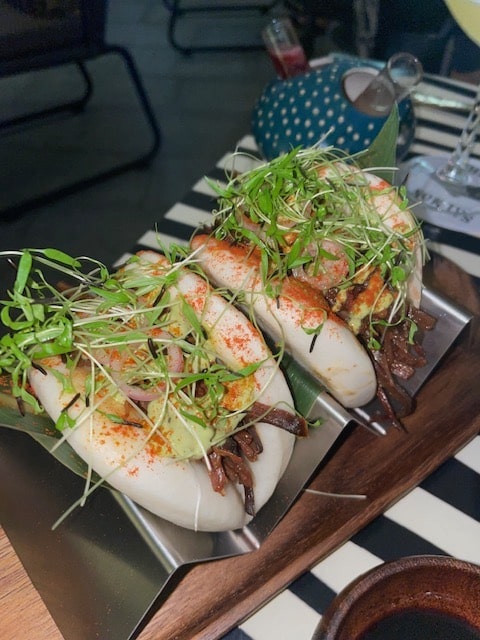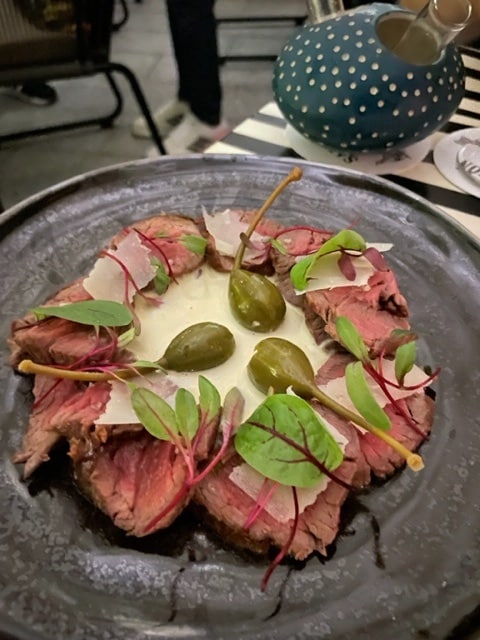 The bar was busy by 8pm on a Saturday but not overly so and had a mix of Dubai's fashionistas and work crowd. You can choose to sit outside on the terrace (now the weather is perfect) or adorn the indoor bar areas including plush banquettes or bar adjacent. After 10pm the ambiance really picked up as the cocktails kicked in and the giant dragons and Geisha glasses were circulating swiftly. The perfect spot for some high-end interesting nibbles and world-class visually stunning cocktails, either for date night, work drinks or a night out with friends.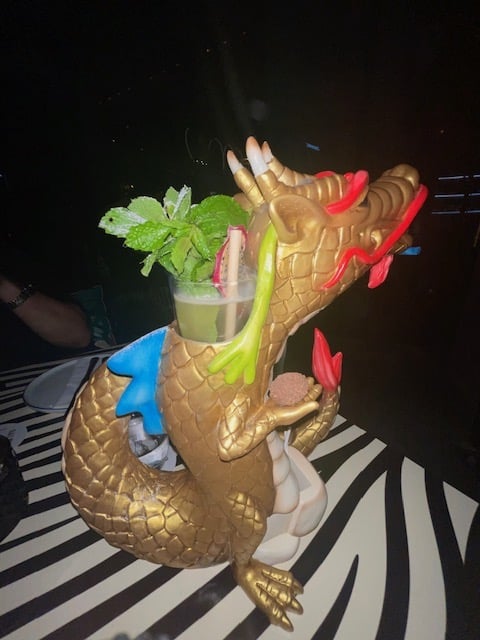 Salmon Guru is located on the ground floor of The Opus in Business Bay. There's a Happy Hour daily between 5-7pm including 3 cocktails, chips, dips and soya pods for AED 195. For reservations contact: +971 52 814 9537