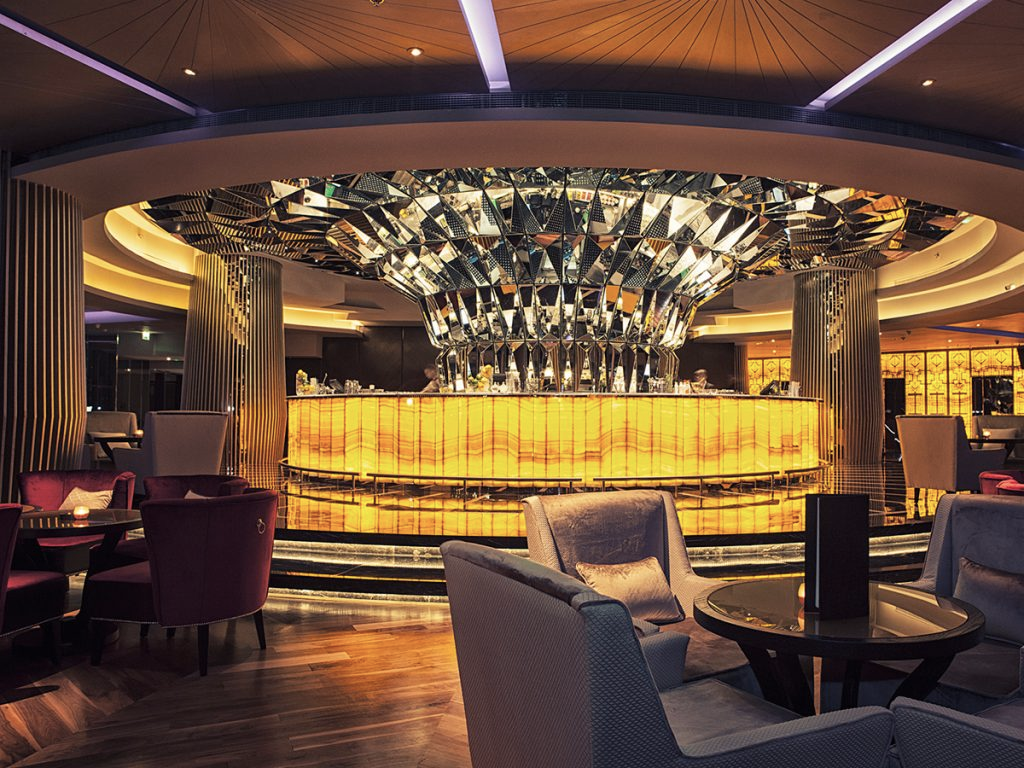 Save your money for your Prada and check out our list of purse-friendly ladies nights with drinks, nibbles, and live entertainment
Ladies nights have been a staple of the Dubai nightlife scene since the day dot, and now they spread out across the whole week with incredible offers and venues scrabbling to make their venue the hotspot for women during the week. As the city gets more expensive we want to bring our readers more bang for their buck, so we've compiled some great deals below for you to check out with your glam squad.
MONDAYS
HYP Dubai
For AED 99 you get two hours of unlimited drinks and an appetiser on this super cute rooftop bar, from noon until 10pm any day of the week, making this one of the most accessible deals. Situated at The Courtyard by Marriott World Trade Centre.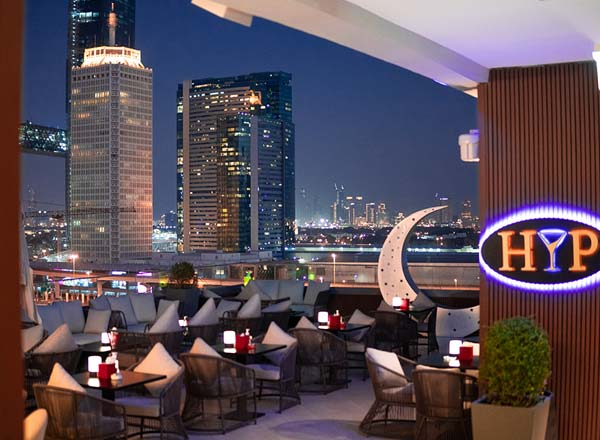 Kimpo
For a banging AED 99 you get three drinks and a snack in this ultra compact Korean-style eatery at The Conrad Dubai. We recommend the delicious fried chicken that's on their menu.
Level 43 Sky Lounge
A little pricier at AED 149, Level 43 is well worth it for its incredible downtown skyline views. You can enjoy the city lights with unlimited grape and a sushi platter on Mondays and Tuesdays from 9pm-midnight, at Four Points by Sheraton.
Maria Bonita
An old favourite Mexican joint, their ladies night promises dive bar vibes (think ditsy dancing by the end of the night) after you and the girls hammer the traditional Mexican mixed drink or house grape for only AED 99 accompanied by some crunchy nachos. Every Monday from 8-11pm at Souk Madinat Jumeirah.
Miss Lily's
Expect pumping music and epic party babes with DJ Crown Price, while you sample a food platter and three mixed drinks for only AED 150. Every Monday from 7-11pm.
The Stables
Packing the punch here, ladies get four free mixed drinks, three nights a week. There's also entertainment and sport played on live screens. Expect a super casual fun vibe, every Monday and Wednesday from 7pm-1am, and Saturdays 5-10pm.
TUESDAYS
Attiko
A new luxury hotspot at W Dubai, this rooftop bar and restaurant is serving up three hours of free-flowing beverages, with a live violinist and DJ. You should really visit Attiko for the 180-degree views over the Palm, but the Pan-Asian menu of bites is pretty tasty too. Every Tuesday from 8-11pm for AED 120.
​​
Baby Q
An offer that could be dangerous, as the Baby Q ladies night promises FREE unlimited drinks for five hours twice a week. Yikes. If you're still standing you can appreciate the quirky and friendly bar vibes, and maybe order something off their pub grub style menu. Available on Tuesday and Thursday from 7pm-midnight.
Claw BBQ (JBR branch)
Fan favourite Claw BBQ is heaps of fun, and awards ladies unlimited drinks and two appetisers for only AED 95. This is at the wildest branch in JBR every Tuesday, and their drink options include grape and mixed beverages.
Grapeskin
This themed grape bar at La Ville Hotel & Suites in City Walk starts early at 4pm, and has discounted drinks and 50% off on their special menu. Get Italian beef charcuterie and artisan cheese boards, calamari, sweet potato fries, and kalamata olives.
Lock, Stock & Barrel
Simple does the trick here – ladies get three free drinks every Tuesday, and can party the night away with heaps of fun and entertainment.
The Observatory
Known for its incredible Marina and Palm views, The Observatory at Dubai Marriott Harbour Hotel & Suites gives ladies access to queenly privileges, with free flowing drinks and bar bites for AED 125, from 7-10pm.
Rumba Cuban Bar & Kitchen
Lively Latino vibes here with their Las Chicas night on Tuesdays where ladies get 20% off food, plus five drinks or a pitcher for only AED 99. Drinks include grape, shorts, and mixed drinks, and there's even a chance to win a brunch for two if you come dressed in your finest Latin gear. From 7-11pm at Club Vista Mare.
The Hideout
You get unlimited house beverages here for two hours for only AED 69, and gents can join for AED 99, from 7-10pm or 10pm-midnight at Marina Byblos. This is an absolute bargain and a must-try.
The Underground Pub
For just AED 100 ladies get free-flowing beverages and a snack over three hours and this quaint tube-themed pub. Kick back with your girlfriends in this casual pub spot from 8pm-1am at the Habtoor Grand Resort, Autograph Collection.
The Vault
With lofty views and a glittering crowd, their ladies night gives gals the chance to indulge in three drinks and one bar bite for only AED 99. From 7pm-midnight at the JW Marriott Marquis Dubai.
WEDNESDAYS
Cargo
Another epic freebie, ladies get three free drinks in traditional style, served up in their lively Marina venue at Pier 7. Wednesdays from 7pm onwards.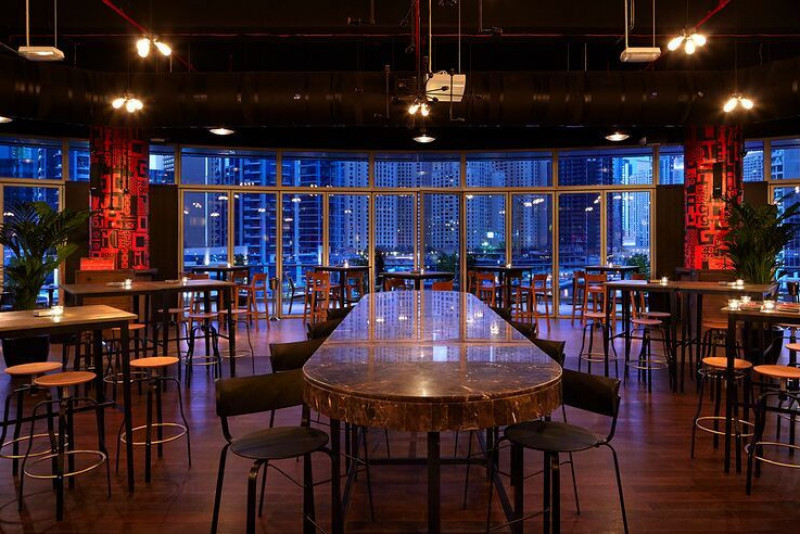 Issei Rooftop Bar & Venue
Ladies get two drinks and two bites in this gorgeous rooftop venue for AED 125, including some vegetarian options from their Nikkei menu. Every Wednesday 7pm-10pm in Damac Hills.
Laguna Beach Lounge
Stylish beachside vibes at their She Chic ladies' night from 7pm-10pm where you can enjoy free-flowing drinks for only AED 99. There's also a live DJ and party vibes, situated at Sofitel the Palm.
Malibu Deck Pool Bar & Lounge
At movie-themed hotel Paramount in Business Bay, ladies can get three drinks for only AED 99 and 20% off their food menu. You also get free pool access and after the sun goes down can party the night away from noon-11pm.
Oeno
The OG wine and cheese night (plus unofficial Bubbalicious brunch after party venue) Oena has unlimited grape with a cheese and charcuterie platter for only AED 90. Not as wild as it used to be but still a lovely spot at The Westin Mina Seyahi to enjoy a mid week tipple.
THURSDAYS
Barfly
An absolute must-visit on the Dubai calendar, Barfly has a ladies night in their sumptuous location. Only AED 149 for three drinks, there's also 30% off food – and some of the best views of Ain Dubai across the Palm. Gents can join in for AED 199, every Thursday from 7-11pm at the Hilton The Palm.
Couqley French Bistro, Downtown & JLT
For only AED 119 you can get a main course, mixed drink and unlimited grape beverages at their Ooh La La Thursdays full of French fancy. From 6pm-11pm every Thursday at their cosy bistros.
SEEN
Whoop! Another freebie for the ladies, from 6pm-8pm you can enjoy a free flow of selected beverages at SEEN in JLT. You can also buy Italian sparkling or red grape for only AED 20 per glass.
Haze Lounge
Choose between two mezze options and shisha, plus unlimited beverages for only AED 149. Fun and flavoursome Greek vibes with yummy Mediterranean food, every Thursday from 7pm-11pm at TRYP by Wyndham.
Goose Island Tap House
Food-centric at this gastropub with four dishes and drive drinks for a bargain AED 150. Visit JVC's Five Hotel every Thursday between 8pm-1am and sample their special bites menu and mixed drinks in a laid back casual space, with pool tables and virtual golf.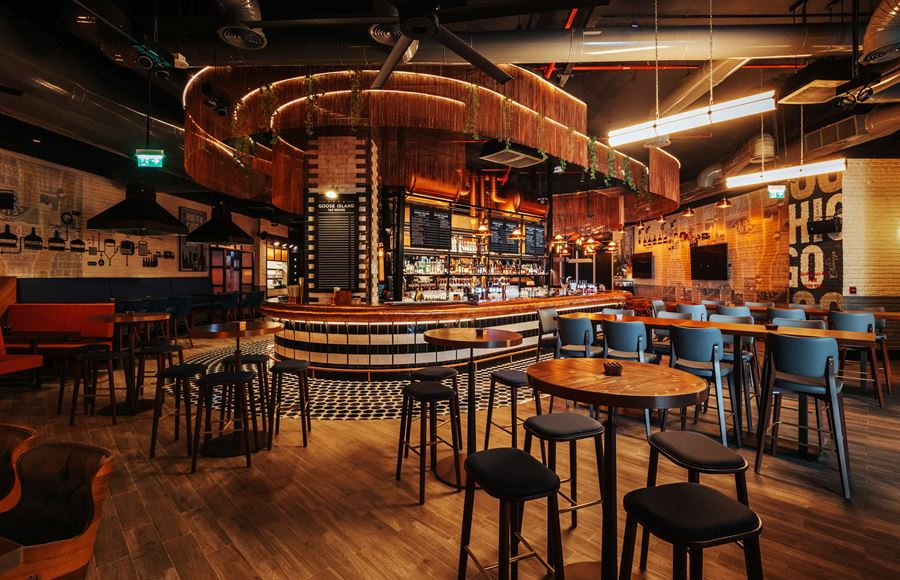 FRIDAYS
Andrea's
Pool-friendly favourite Andrea's at Habtoor Hotel in JBR offers up a delicious three-course menu for only AED 135 including free-flowing house beverages with tunes from DJ Serhan.
BUUR Brunch & Dinner
We love a shisha night, and this one comes with three hours of unlimited selected drinks, 25% off food and shisha for only AED 99, and fellas can join for AED 175.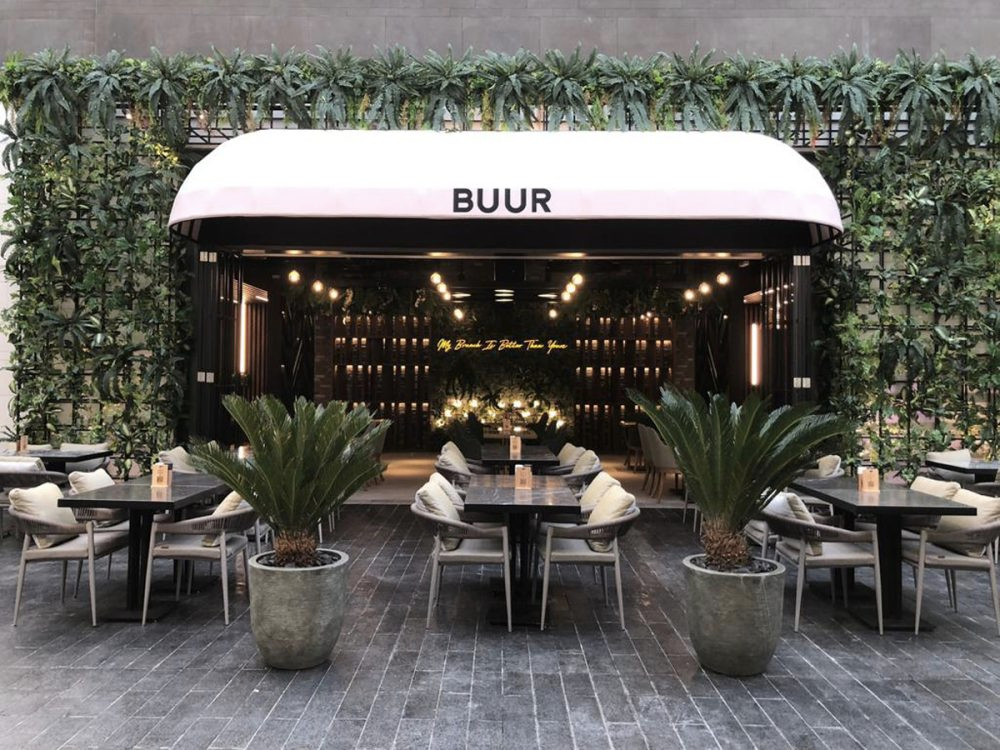 SATURDAYS
INK Hotel
Food lovers can clean up here as you get four courses at INK Hotel plus three glasses of sparkling to enjoy with your girl squad for only AED 149, every Saturday from 6-10pm.
Atelier M
Food and drinks are the norm here, but what makes it worthy is the view, situated at the top of Pier 7 with incredible views over Dubai Marina, this is a great spot to drink, snack, and boogie the night away. Three courses with three drinks for only AED 159.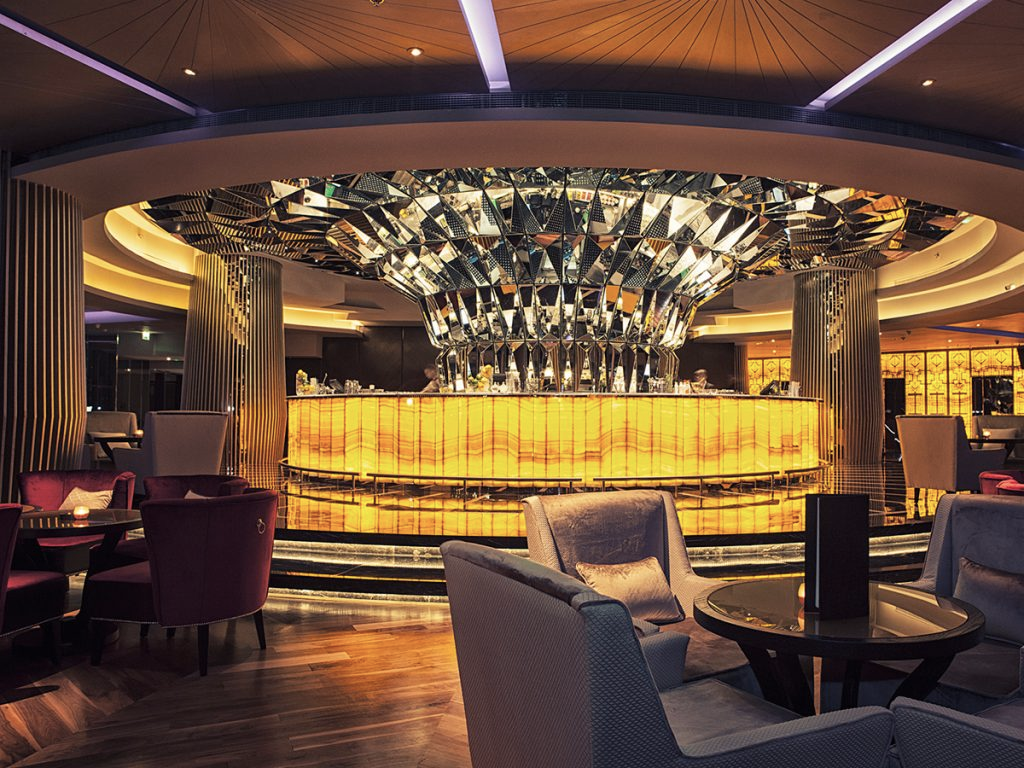 SUNDAY
Belgian Beer Cafe
Cheerful vibes and a fun environment at this Dubai favourite. Stuff yourself with mussels or anything else on their special menu, plus three free drinks. Perfect for dining indoors or out on their terrace, every Wednesday and Sunday, from 6-11pm.
Wet Deck
Pool party vibes at uber trendy W Hotel on the Palm Jumeirah, and you can sunbathe and dip to your heart's content while enjoying unlimited beverages and a food voucher for only AED 199. From midday-onwards the party starts as it means to go on – wet and wild.