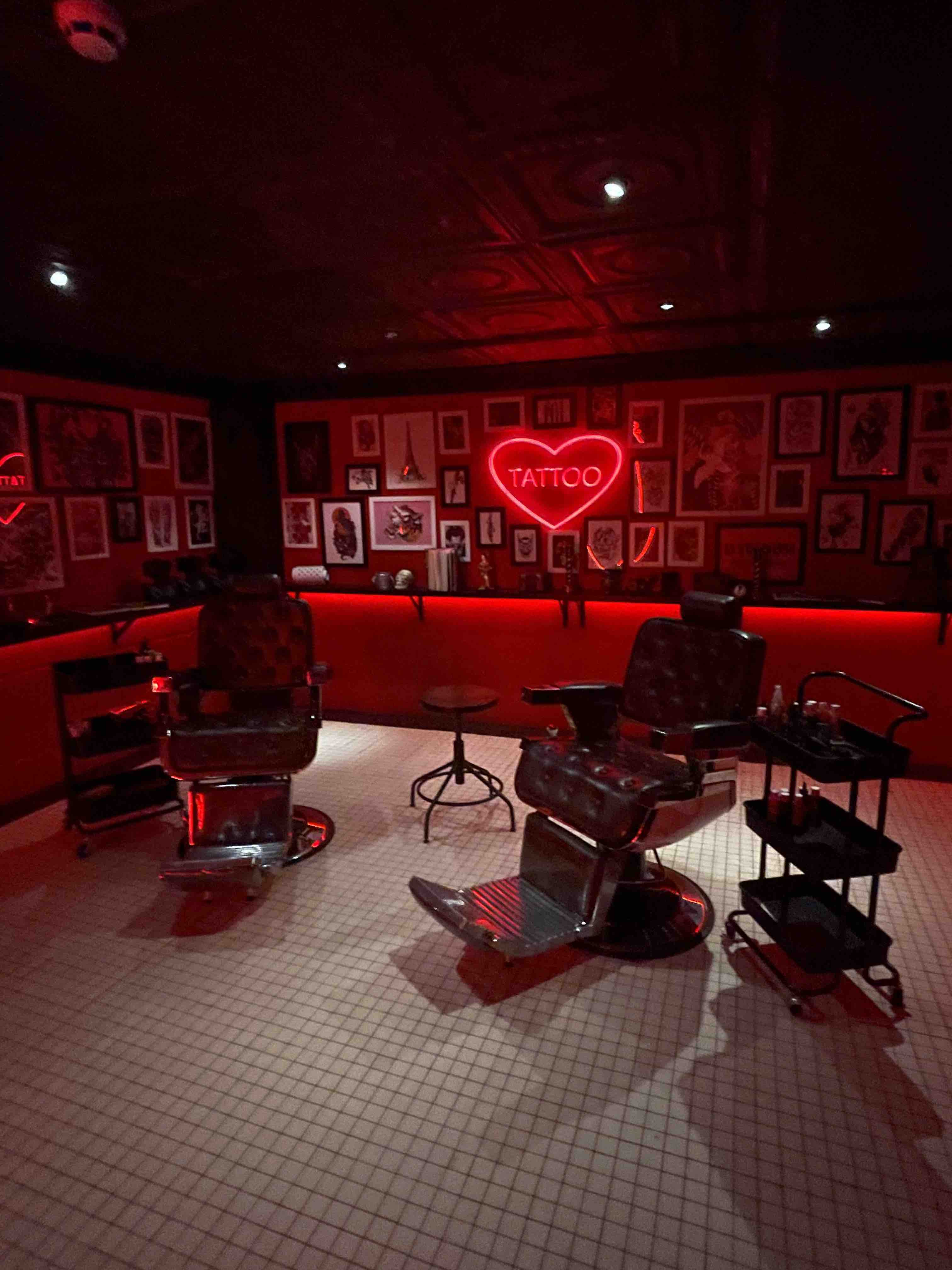 Koyo Dubai has fast become another famed restaurant from hospitality heavyweights Solutions Leisure, and it not only dishes up incredible sushi, but daring entertainment as well. In the extreme competitiveness of Dubai's nightlife scene where dining venues can only survive if they're accompanied by outlandish live acts, music and ambiance, Koyo serves up the goods with style and makes a great degree of noise.
On the night of our visit, we spent time wandering vaguely, feeling a little silly in our Friday-night finest, around the B1 car park, seeing wall art for the venue but the main entrance itself alluding us (note to readers; exit the elevator door to your right, go through the car park and turn left.) It's surprising that such an enormous larger-than-life venue could possibly fit in this secluded space underground. Entering a large reception area is the much-photographed faux tattoo studio, complete with dentist-style chairs, crowded wall art and LED hearts. If there are girls in your group, be prepared to allocate some time to this space as social media photography is absolutely essential.
The main restaurant area features a bar and elevated dining space with a livelier and larger space downstairs close to the main stage and live sushi bar – but don't fret, the layout was designed with viewing in mind, and wherever you sit you get full views of the entertainment stage. The ceiling is richly adorned with copious amounts of red cherry blossom, mirrors, and red lighting while the walls are covered with Japanese symbols. Despite being only 8:30am, extremely loud music was pumping out of speakers and other guests looked well on their way. We dined on their set menu, with a choice of started including tempura prawns in Koyo-branded bao buns, edamame, and sushi, while for the main we choose the tenderloin with teriyaki salmon. But the focus of our review should really be deserved for the entertainers, ranging from a dance show with live singer, to a violinist and incredible duo of acrobats.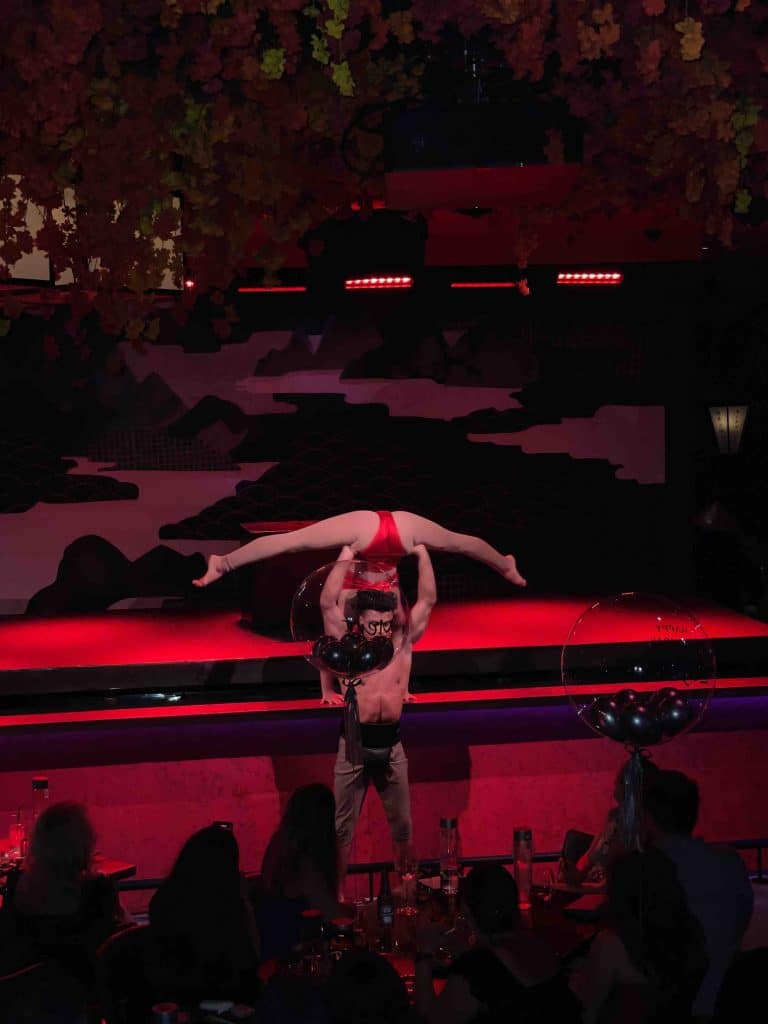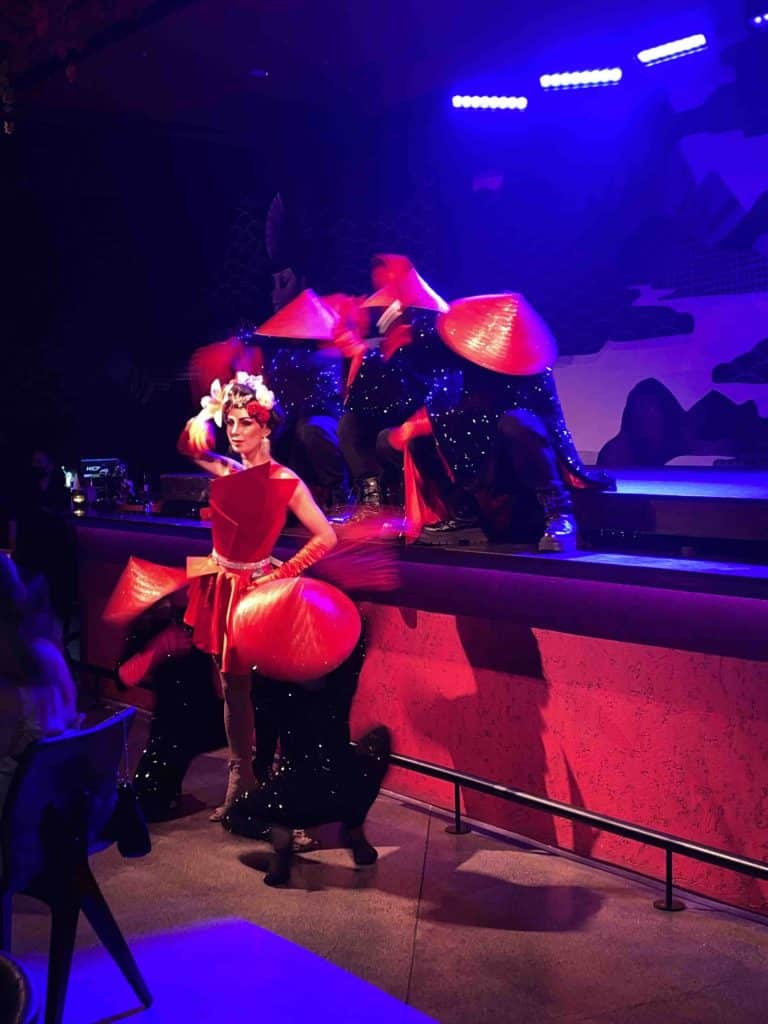 The Japanese costumes are heavily embellished, and we loved the Samurai who came with a giant gong, as well as the dancers who paraded around the restaurant in true Tokoyo party style. The focus on Koyo is on quality over quality, as while there are only 4-5 shows during the evening, they are all high-impact and spectacular. Unlike other venues where entertainment can be ignored, diners at Koyo all stopped their conversations to watch the shows. This was largely aided by a superior sound system and excellent music choice from the DJ when the performers were not on, and this largely contributed to the party atmosphere.
It was barely 10pm but the free-flowing alcohol meant guests wanted to get up and dance, and the waiters – while being a little slow at clearing tables – handed out the inevitable sparklers. Apparently, no one was tired of getting their evening on the 'Gram as guests greeted this with enthusiasm to rival kids opening their presents on Christmas day. Sadly, we left the party around 11pm as these Insiders needed their beauty sleep, although was still going strong, with Geisha girls roaming as freely as the drinks were flowing. Koyo comes highly recommended as a night brunch that doesn't take itself too seriously, delivering undeniable party vibes, quality entertainment and food.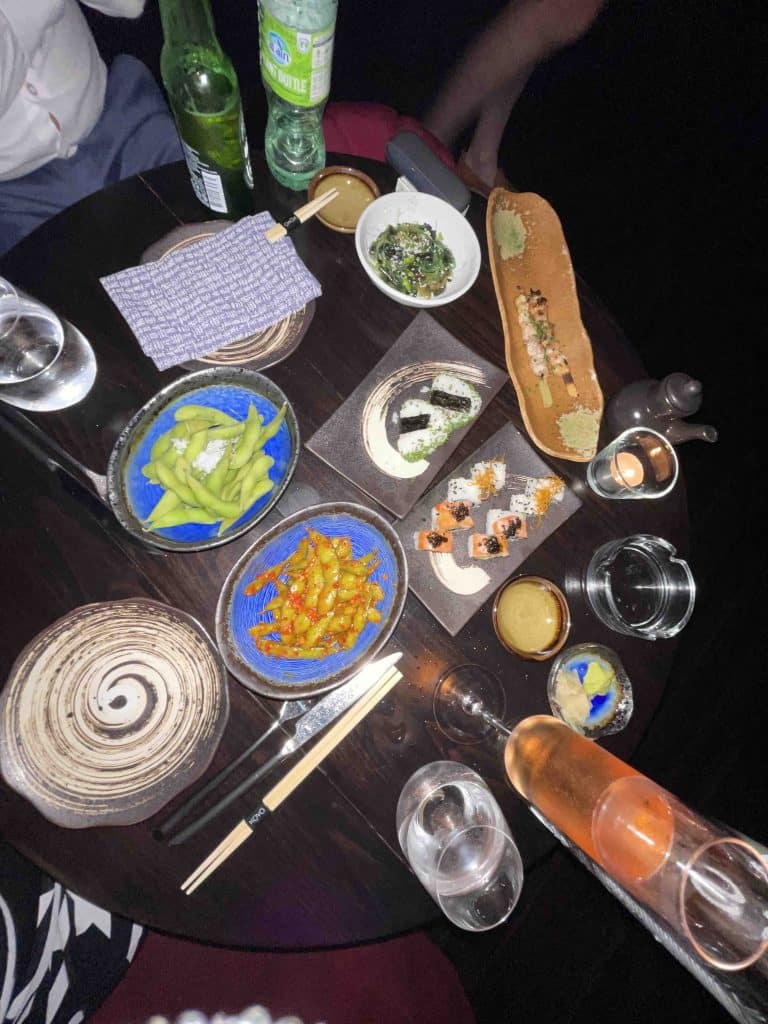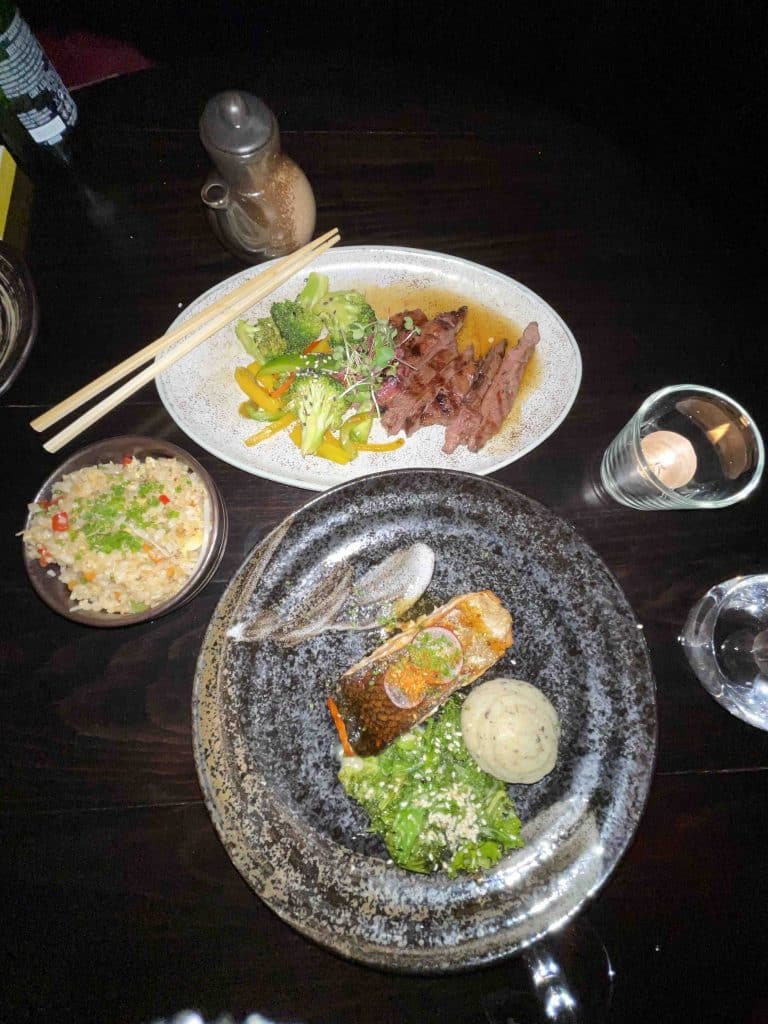 We visited the Sumo Sass night brunch, every Friday from 8pm-11pm, AED 350 with unlimited beverage and sharing courses. For reservations, contact +971 4423 8312 or visit @koyodubai on Instagram.