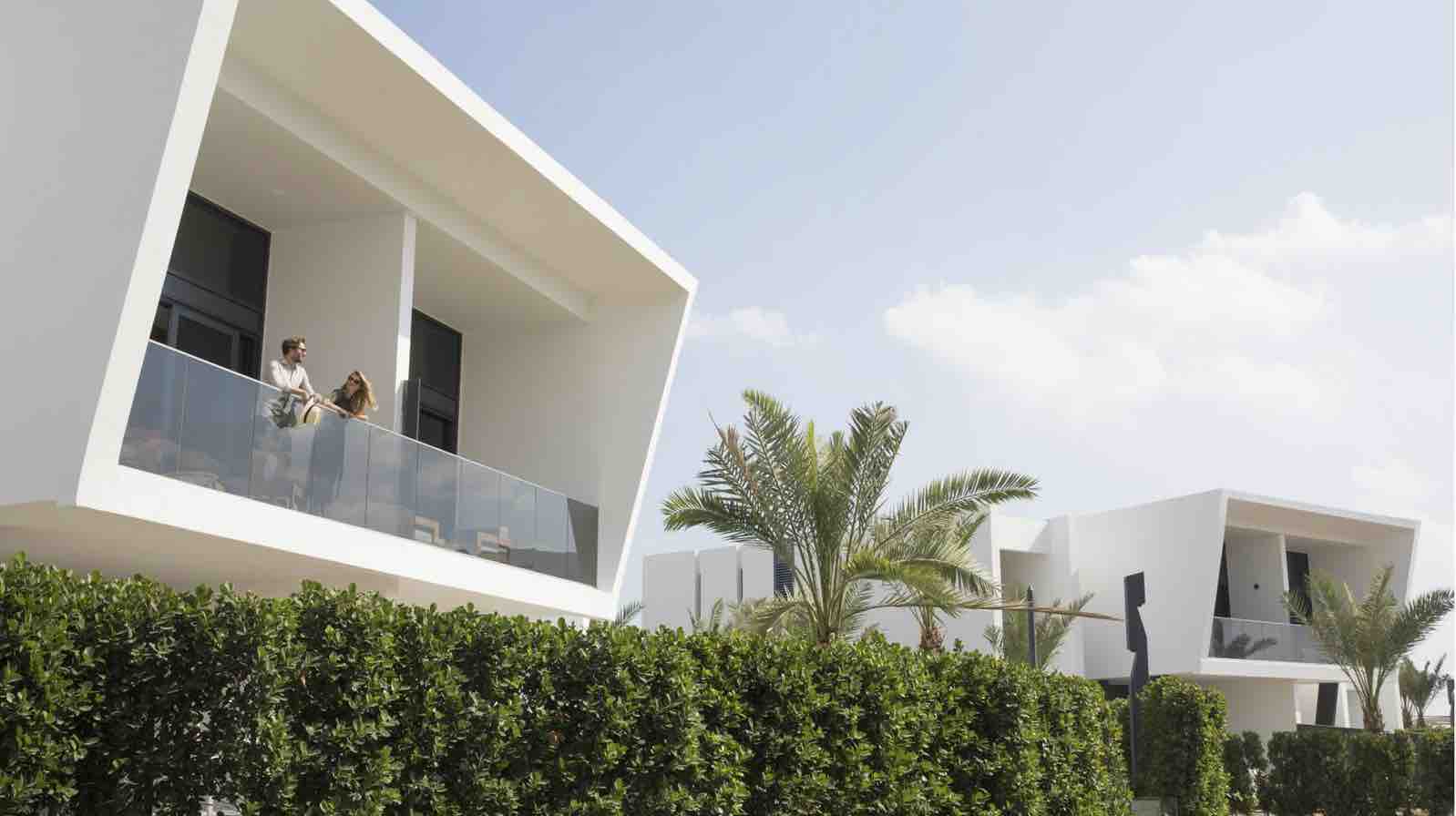 Knowing what to expect with the parcel of the ultimate wellness getaway is important. Allow us to introduce you to the private villas and spa villas that can be found at Jumeirah at Saadiyat Island Resort.
Offering the ultimate in modern luxury and relaxation, every inch of the Jumeirah at Saadiyat Island Resort has been carefully considered and seamlessly curated to offer you the very best, from our healing holistic therapies that are specially selected to suit your needs to a private steam room for each of our cherished guests. Relax in your sumptuous private villa and gaze out at the crystal clear Arabian sea, as sun-kissed waters stretch seemingly endlessly across the horizon.
Today, allow us the pleasure of introducing our private villas and spa villas to you, as we explore some of the special features that put us at the pivotal point of innovation.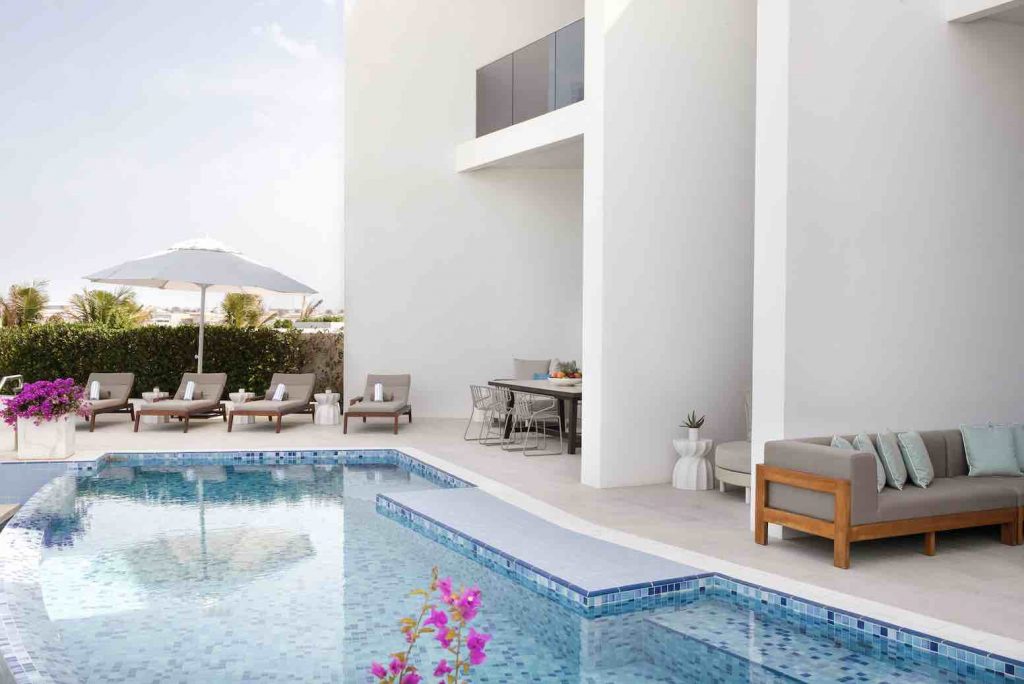 A Holistic Retreat
In the modern world, everything operates at lightning speed. The city streets are full of people rushing from one appointment to the next, and we often have to rush around to keep up with the pace of modern life. When you stay in one of our luxury villas, the rejuvenation of your mind, body and soul is at the heart of what we can offer to you, and our luxury complex presents every opportunity for you to relax and nurture your inner sanctum.
We operate with a genuinely holistic approach to wellness in mind, providing a well-appointed platform where our certified experts are able to tailor a plan that will improve both your physical and mental well-being. We formed an industry-leading partnership with Bodyism, and at the resort, we follow their primary pillars of foundation: mindset, movement, sleep and nutrition. When all of these aspects function together in harmony, the rush of city life is easily forgotten.
During your time with us, you can either choose your own delightful activities and therapies or speak to one of our experts to design a plan that can offer you the results you wish to achieve. You might choose to relax in our luxurious hydrotherapy pool, indulge in a number of lush treatments or try some of our many delicious dishes and smoothies, with a plethora of healthy options and the expert eye of a professional chef available to you.
A Sun-Kissed Backdrop and Lush Interiors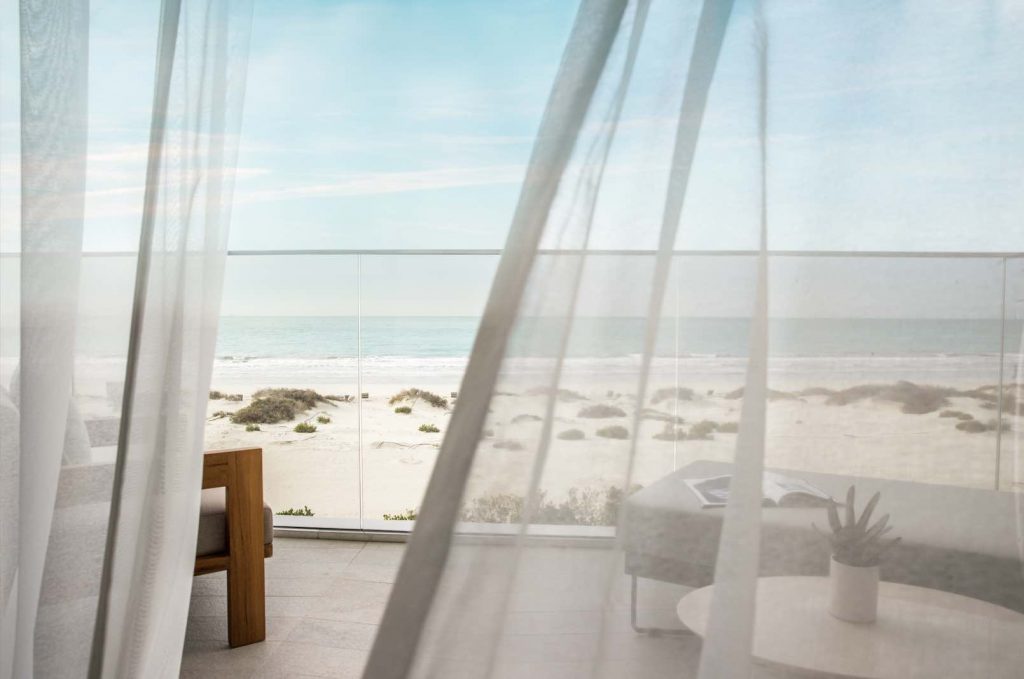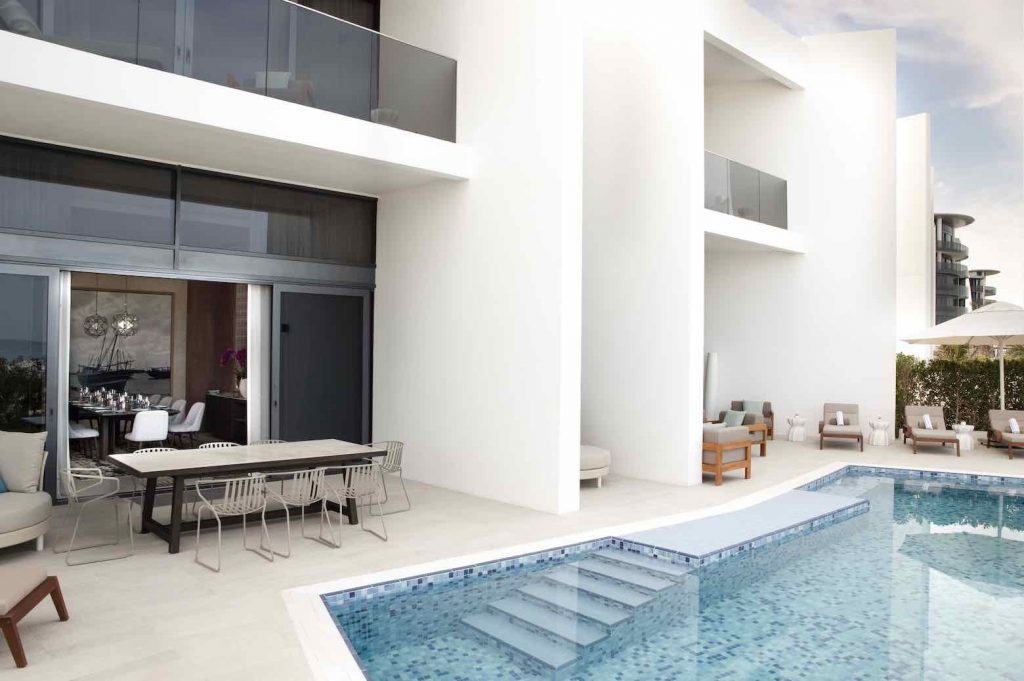 One of the many charms of our private spa villas is their postcard-worthy backdrop, with the white sand beaches of the illustrious Arabian coast being gently lapped at by peaceful waters, best viewed from the comfort of your private pool. Relax on your sun lounger as a gentle breeze breaks up the heat of the afternoon, and allow yourself to find inner peace during your stay at our ultimate wellness retreat.
Each of our private luxury villas is perfectly complemented by a rose-gold elevator, a private treatment room and even a private steam room, meaning that you don't even have to leave the comfort of your luxury four-bedroom private villa to indulge in a range of thoughtful holistic treatments. If you do decide to leave your villa, the opulent SPA and Bodyism Gym are just a short stroll or buggy ride away.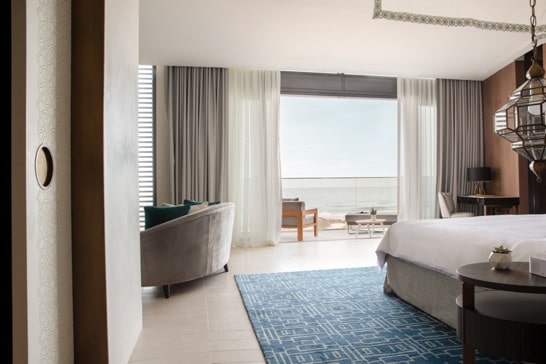 We understand that trying to find your inner peace away from the hustle and bustle of the city can be a difficult task to achieve in a short period of time, which is why each of our villas has benefited from the expert touch of an interior designer. Spacious rain showers, sliding glass doors and private dressing areas are just a few of the features that add to their relaxing appeal, but it's the true finer details that add to their storied charm, with Arabic motifs etched into the woodwork and a series of delightful embroidered canopies.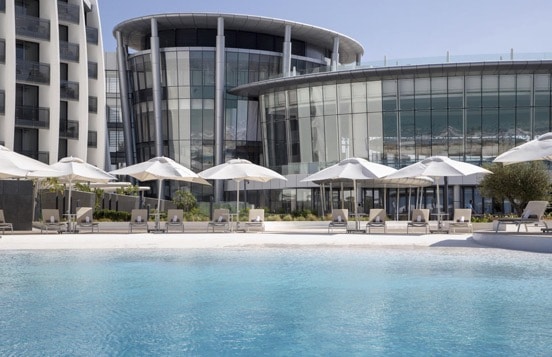 Setting the Standard
At Jumeirah at Saadiyat Island Resort, all of our private villas and spa villas have been specially designed to enable you to experience the ultimate wellness getaway, raising the bar far above international standards. But, our delightful holistic treatments are what really shine through in the world of wellness, where our on-site SPA location offers the ultimate in tranquility, giving us the opportunity to assess the needs of each guest as an individual and really hone in on what they need to unwind.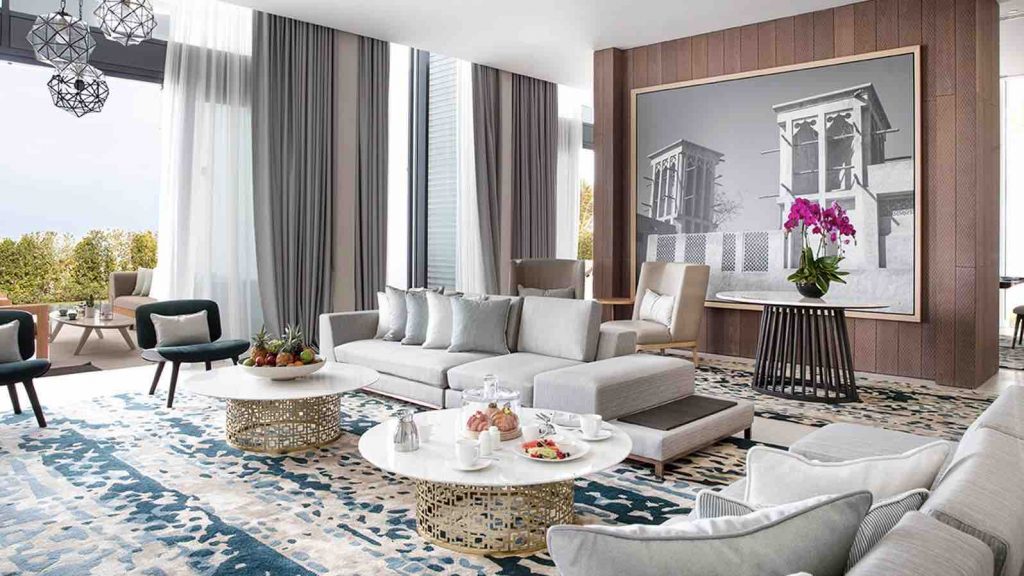 We believe that you should be able to truly do some soul searching during your time on the Arabian coast, leaving you with a rejuvenated mind, body and soul. Every single aspect of our villas has been handpicked to reflect this desire, as your surrounds should be a reflection of the way that you want to feel on the inside. If your surrounds are hectic and unconsidered, then you are never going to feel as good as you truly can.
With exquisite décor, plush furnishings, fresh flowers and even a space for a maid to stay, your 5* villa perfectly encapsulates the atmosphere that we want to resonate through the Jumeirah at Saadiyat Island Resort, your home away from home with a storied backdrop.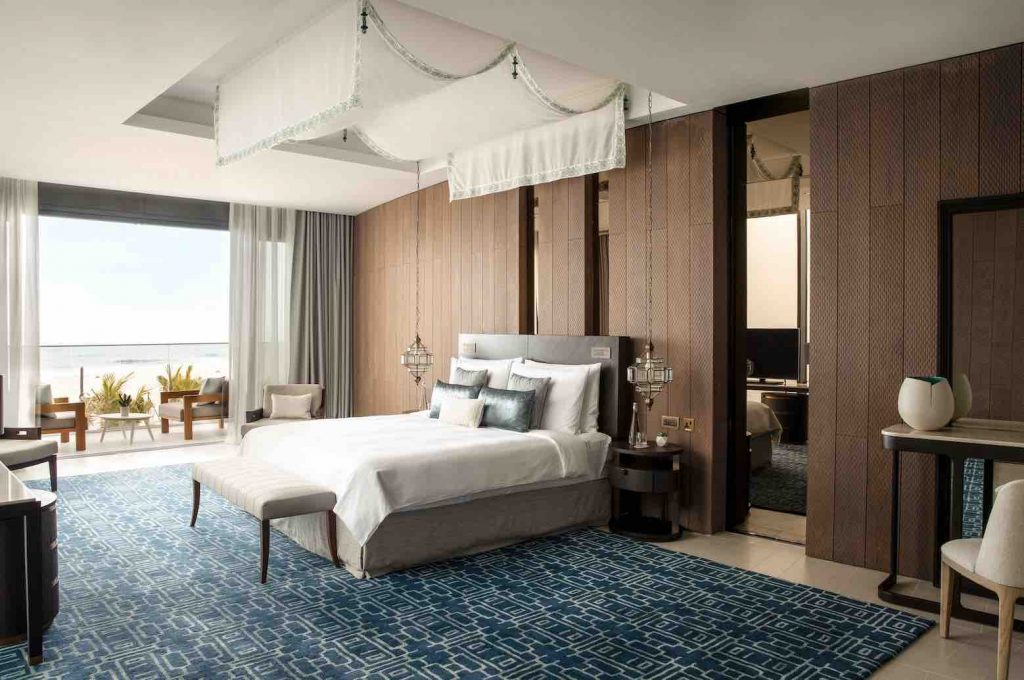 A Luxurious Getaway
The beauty of a luxury getaway in Abu Dhabi is that you can relax the way that you want to. You could spend the entire trip unwinding in your private villa, or you could go out and explore the bustling center of the city. If you would like to learn more about the lavish therapies and treatments that are offered by our certified therapists, then you can click here.
CALL TO BOOK: +97128114444
EMAIL TO BOOK: HERE
WEBSITE: HERE