Jets
Winch Design On Crafting A True Gentleman's Private Jet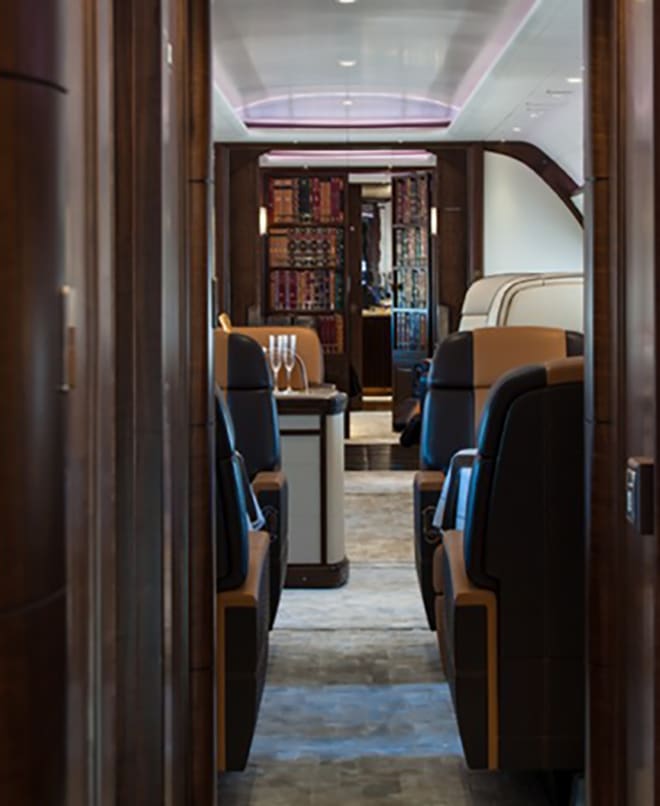 Award-winning British design studio, Winch Design fulfils in-air fantasy with luxurious interiors providing comfortable flight at cruising altitude.
Flying is always seen as merely a mode of transportation. Not for Airbus ACJ139 though, which revives the refined aesthetic of a classic gentleman's club interior. According to Jim Dixon, head of aviation for Winch Design, this custom jet was originally designed for a client who was seeking to experience the fine art of travelling.
a space in which to feel comfortable and experience travel not as a chore but a fine art,"
This Private Jet is Practically a Gentleman's Club in the Air
Winch Design has years of experience in making customer's bespoke jet dreams come true but has truly outdone themselves in this project. Airplane interiors tend to restrict personalisation due to aviation regulations and weight restrictions. That said, there are still many air vehicles that feature luxurious interiors that offers both style and comfort. However, the London-based design company was able to recreate a classic gentleman's aesthetic reminiscent of the 19th century for this private jet.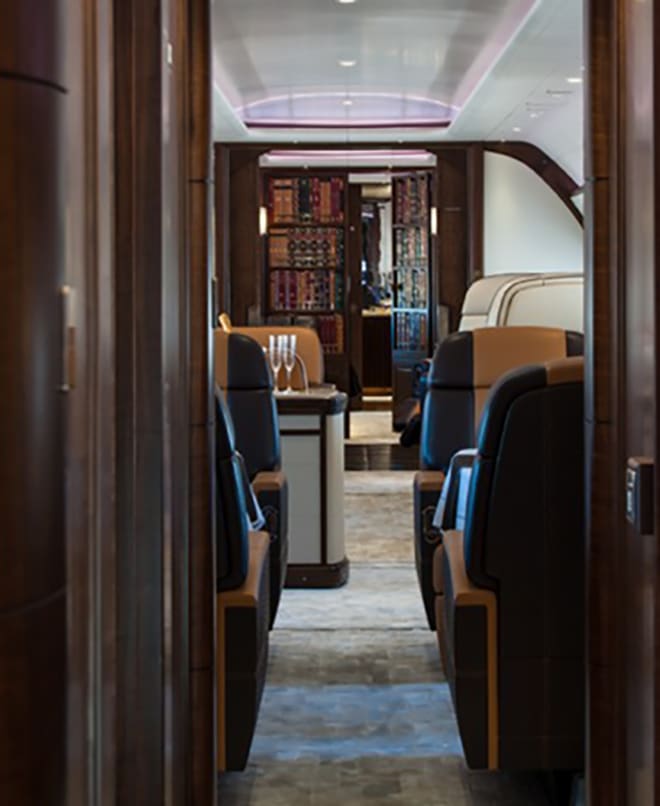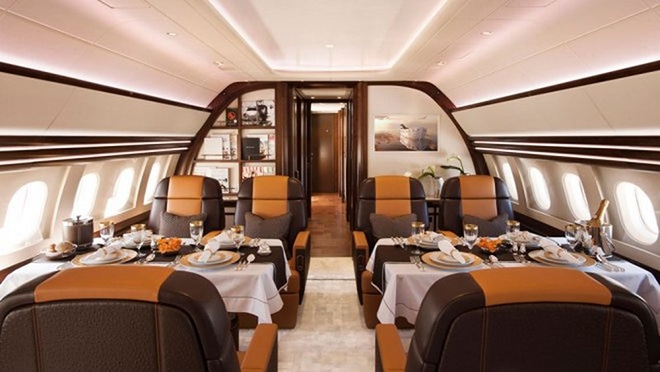 From the plush seats and the sofa-bed to the walls, all the furnishings are generously decorated with luxe materials such as saddle-hide, leather and hand-carved mother of pearl. The standout lounge might just be the heart of clubland – you would not be faulted for thinking that you have stepped into a period novel. The room features a full leather sectional, a reclining armchair and a wall of books that also doubles as a concealed entrance to the bedroom.
Beyond the high-end classic look, this private jet offers the number one consideration for frequent travellers – comfort – fulfilling all the fantasies for travellers to enjoy a beautiful and cosy interior at cruising altitude.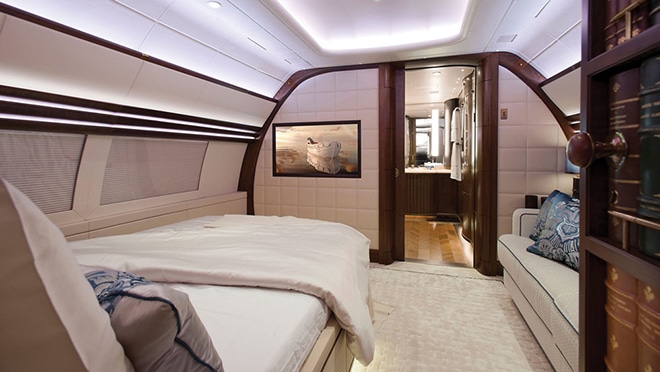 For jet buyers who have a penchant for oldtimer's elegance, this private jet is currently available to purchase from Sparfell & Partners.