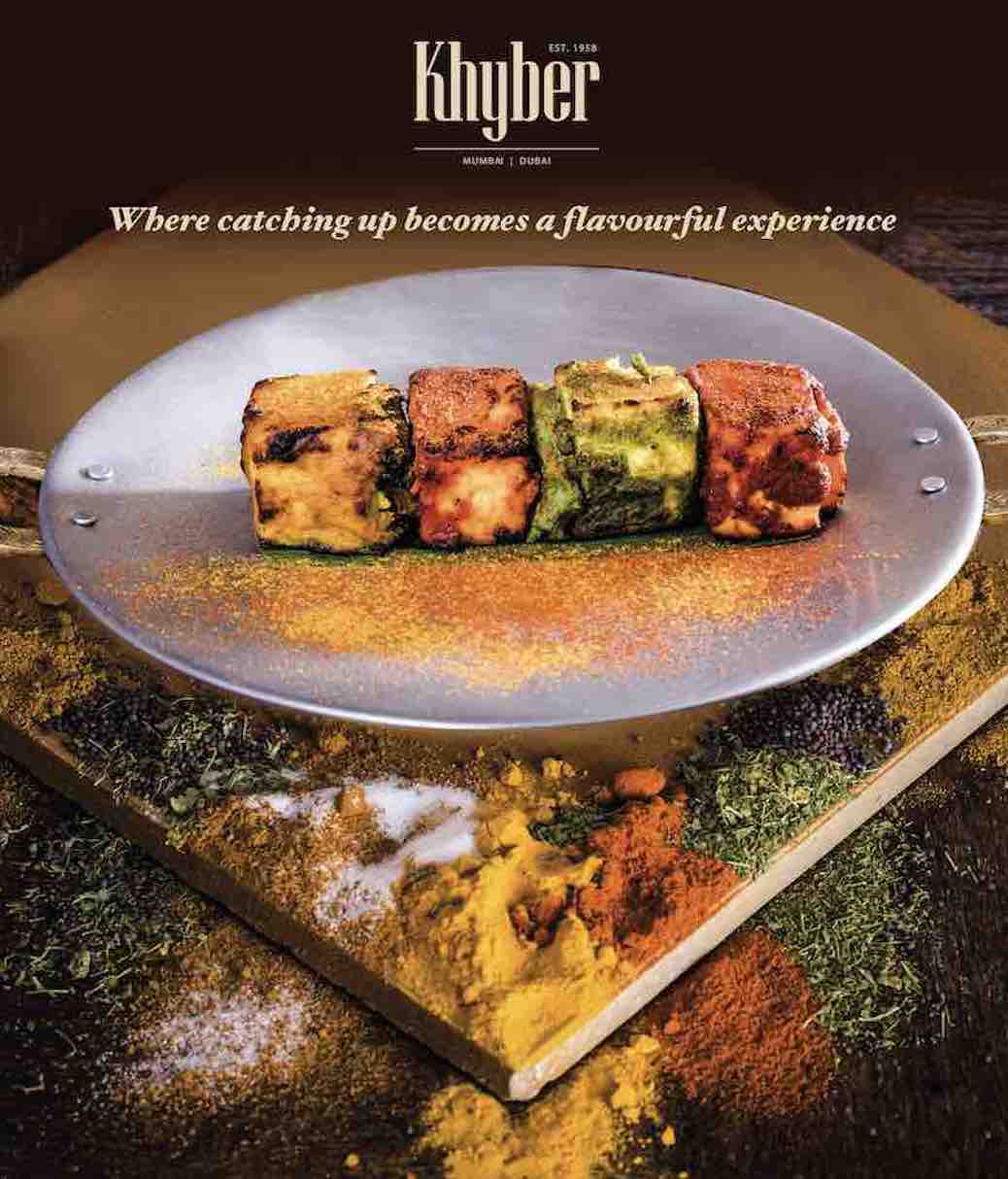 Dubai is known to be a multi-cultured centre. There are various restaurants in Dubai that are praised for its curries, complex taste pairings and mouth-burning flavours. When it comes to food, Dubai is the most exotic place one can ever imagine.
The restaurants are known for serving every cuisine from across the world, including a few focusing own Dubai's very own Arabic delight. Surprisingly, Dubai does not have a Michelin Guide of its own, instead, it imports restaurant chains and chefs that have previously been acknowledged elsewhere. Every restaurant in Dubai is not simply a place to eat, but a destination with exemplary decors, unforgettable culinary experiences and breath-taking views.
One such example of a restaurant is Khyber. Khyber is a multi-award winning restaurant in Dubai, situated on the 15h floor of Dukes Dubai, giving a 180 degree view to of the Dubai Marina. This restaurant is known for indulging its visitors. The dishes here are prepared beautifully, packed with multiple flavours, and in many cases, offer a traditional cuisine with a modern touch. As you may expect, Khyber is just as sophisticated as the rest of the top class restaurants in Dubai. The staff at Khyber is accommodating and accessible with staff always being welcoming with a wide smile on their faces.
This fine-dining venue is the best place to celebrate with friends and family. Their regular menu offers signature slow cooked leg of lamb beautifully infused with spices and finish your meal with the pièce de résistance Milky Way dessert, a galaxy of saffron pearls on a bed of tempered condensed milk. Every aspect of this stylish eatery is self-explanatory in terms of a tasteful decor, welcoming staff, pleasure-loving menu and friendly atmosphere. Owned by the person who's passionate about food, Khyber in Dubai is a must-visit place for all the food lovers. It's open for breakfast, lunch and dinner, and serves a wide-ranging menu which covers a range of tastes.
Curry Mondays
What makes Khyber Curries great? Teamed with turmeric, sprinkled with chillies and fuelled up with spice, Curry Mondays are something to look forward to every week. Hosted every Monday from 6:00 pm to 11:00 pm for just AED 99, these curry weekly nights are cheery and a cheap way to get you a saucy fix. The heart-warming spices and flavours of the buttery curry with finely chopped vegetables taste even better when you mop the gravy with small fried rolls.
The curry however, manages to be both family-friendly and sophisticated. This high end curry is surely among the tenders you have tasted. They are wonderfully creamy and mild that does not let you compromise over the flavour.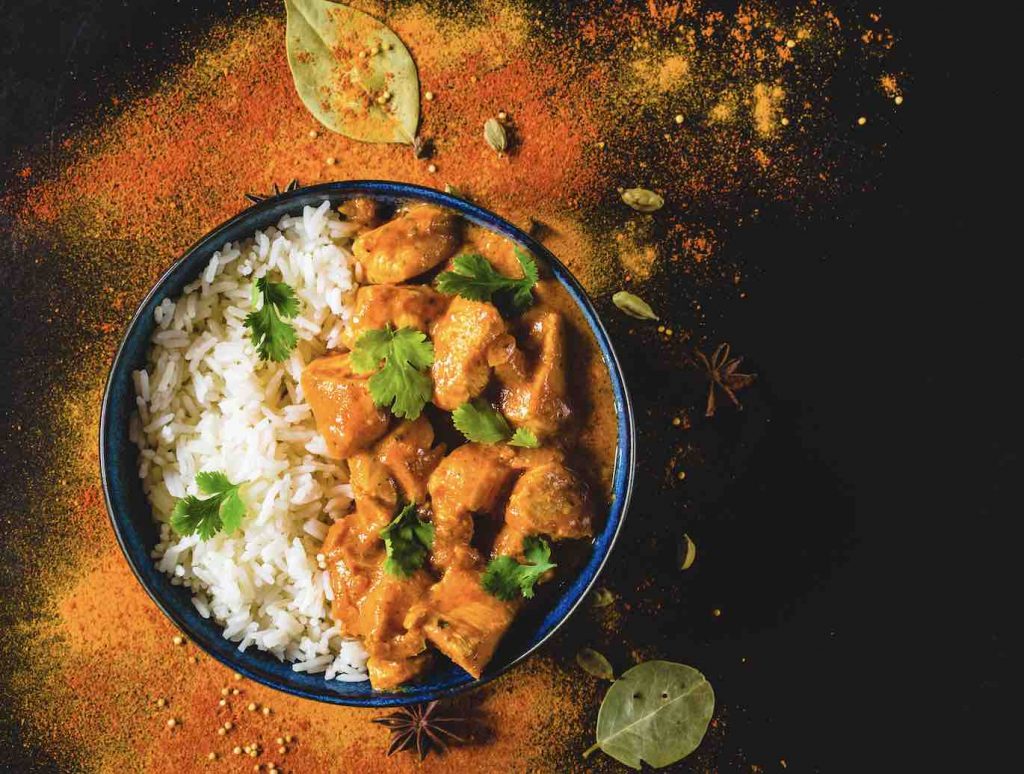 Chit Chaat
Chaat is the renowned Indian street food, given a ball-shaped fried and crispy batter, vegetables and a plethora of spicy sour and sweet sauces – is an aromatic dish enjoyed by the common people from all over the world. You can come together and begin with our live interactive stations, relax for your main course, chat over some delicious platters and sides and finish with a plate of our chef's favorite desserts only for AED 175 per person, every Wednesday, 6:00 pm – 11:00 pm. Khyber offers an opportunity for you to bring together your family and friends .
You can start with the live interactive sessions, relax until the main course arrives and chat over some scrumptious platters and sides. You can enjoy an exquisite North Indian spread at the Khyber Chit Chaat. Each bite taken is always larger than life. Chit Chaat Khyber is the weekday hub for many. However, it gets bonus points for embracing different chaat varieties across North of India including some inconceivable innovations.
The Khyber Chit Chaat is a fan favourite which is enjoyed as a quick flavourful snack. This chaat is a mix of crispy flour pastries, spiced mashed potato and sweet yoghurt finished off with mint and tamarind sauces. This colourful dish is loved by many. The good news is that the visitors can enjoy a grander version of the traditional chaat.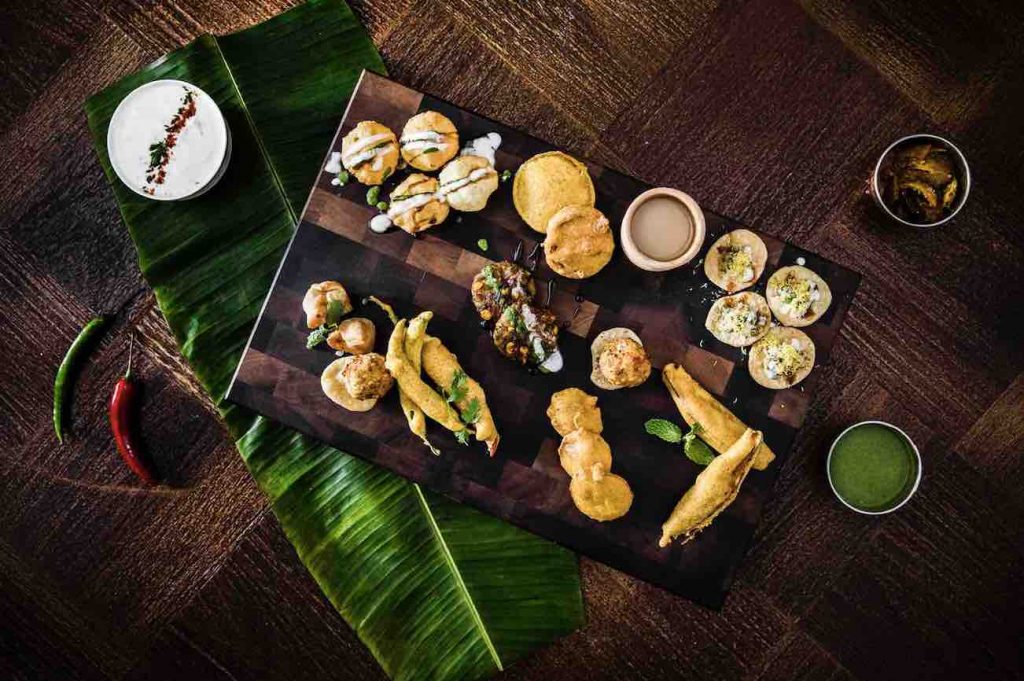 Sandy Bhojana
You wont be able to find a lovelier place for an afternoon lunch with the friends and family. Sandy Bhojana offers a leisurely and a relaxed dining experience. An open air place where you can enjoy sunsets in Dubai. Sandy Bhojana is designed with aviary features. It offers you the view of the city, a comfortable couch and a nice breeze. This is an ultimate place to watch the sun set over the sand dunes and a best way to escape the stress of the city. The place has a whole new look and feel with a chilled design highlighting various areas that can accommodate and improve whatever mood its guests are in.
For those who are willing to enjoy the vibes, Sandhy Bhojana offers a lounge area with a relaxing seating putting visitors in a position where they can relax. Khyber presents a new and an unseen and unexplored perspective of the hotel, as well as an inventive take on social dining. Sandhy Bhojana at Khyber is an ideal spot for your friends and family to soak up the sun and have fun with them. This is right place to be when the sun goes down and the ambiance comes alive with glittering lights. The vibrant mood which is carried on to the later hours, makes this place one of most loved even spot in Dubai.