Lifestyle
UAE unveils memorial to founder Sheikh Zayed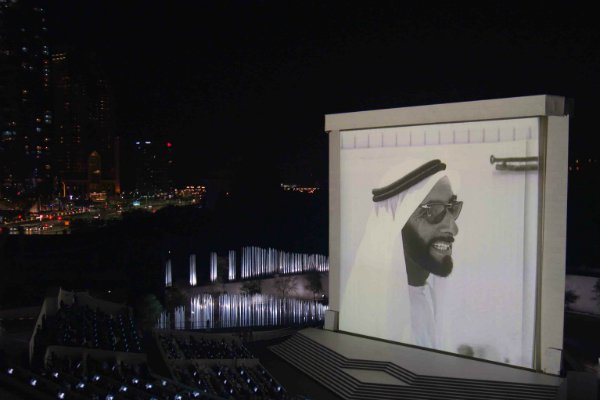 The 3.3-hectare site on Abu Dhabi's Corniche will officially open to the public in the Spring of 2018
he UAE's leaders have attended the unveiling of a permanent national memorial to the country's founder Sheikh Zayed bin Sultan Al Nahyan.
The Founder's Memorial includes a monumental artwork at its centre called The Constellation, which depicts a three-dimensional portrait of Sheikh Zayed.
The design by public artist Ralph Helmick comprises 1,300 geometric shapes and 1,000 cables and is intended to vary depending on where the viewer is stood.
At night the shapes shine like stars "evoking the timelessness of Sheikh Zayed's vision as a guiding light for the UAE people", according to state news agency WAM.
The UAE's royal families, ministers, dignitaries and VIPs witnessed the 30-minute unveiling, which was also broadcast on television.
It included a performance of Allah Ya Dar Zayed by a 40-strong choir and arrangements of other traditional songs alongside a compilation of Sheikh Zayed's performance of the traditional Ayala dance.
UAE Vice President and Prime Minister and Dubai Ruler, Sheikh Mohammed bin Rashid Al Maktoum said: "Zayed's legacy will remain a never-ending source of wisdom from which future generations draw inspiration as well as lessons of patriotism and dedication.
"The Founder's Memorial will continue to testify to the achievements of the founding leader and the sacrifices he made. His legacy is filled with stories of loyalty to the homeland, and it places a responsibility on us and on future generations to safeguard the gains, and build on the success stories so that our homeland remains a symbol of dignity and development."
The 3.3-hectare site on Abu Dhabi's Corniche will officially open to the public in the Spring of 2018.
Once completed it will include informational visitor experiences and a range of "personal encounters" with the late Sheikh Zayed to gain an understanding of his life, legacy and values.
There will also be landscaped areas planted with trees and an elevated walkway with views of The Constellation.