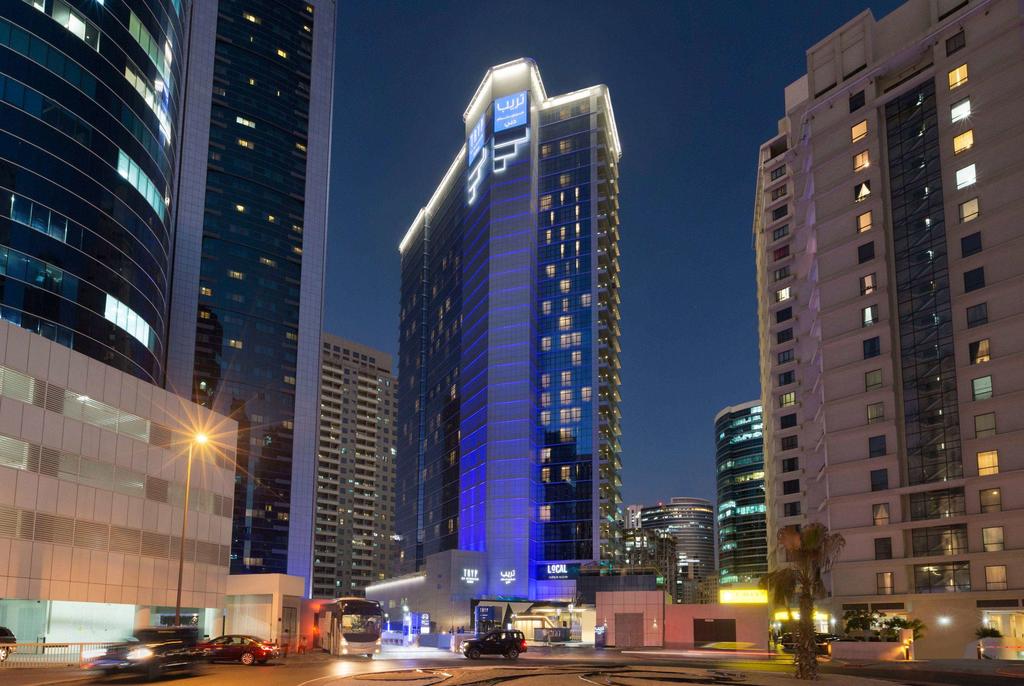 Tryp in Barsha Heights's is Dubai's most fun hotel and it's offering fantastic deals for Eid al-Adha. Families and friend groups will love it. See what people enjoyed most and the incredible freebies the hotel includes in the package.
The thing about Tryp is that it's laid back. It's set up for fun. A businessman hotel it most certainly is not and you won't see many suits amongst the guests here. If any.
From the moment you walk through the funky foyer, you feel very welcome and very special. But only the atmosphere is relaxed, not the high standards of this excellent hotel.
Staff know which nightspots are most lively and exciting, how to find the best beach locations and the most interesting shopping. They are City Savvy and know what guests really want.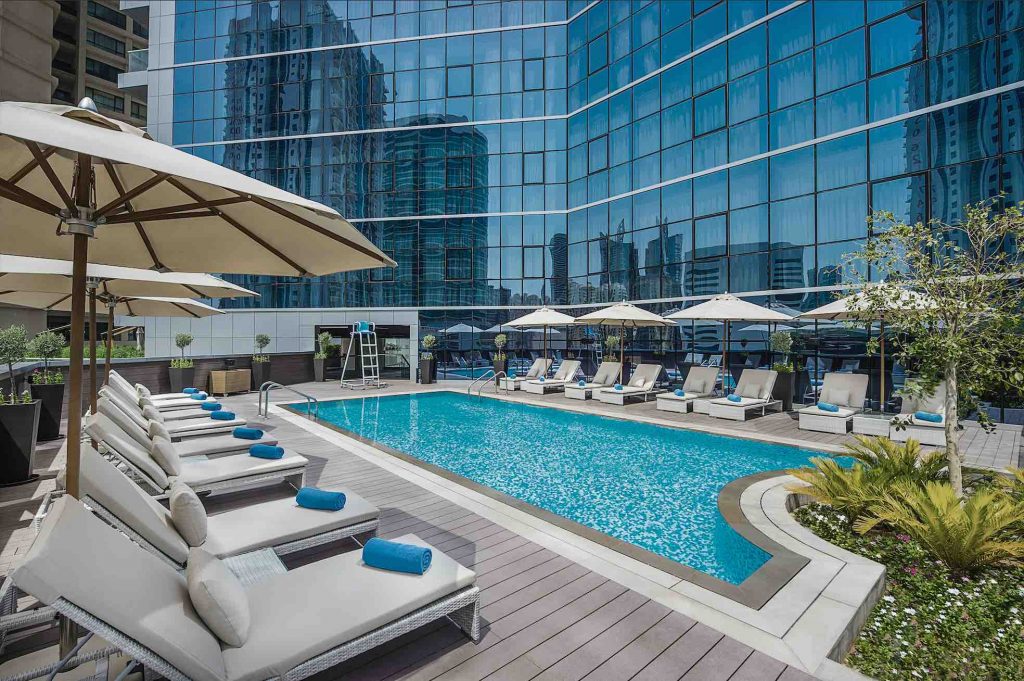 The best bits about staying at Tryp
Here are just some of the good things that got people enthused. It reflects what was really important for them:
Great location – Bang in the middle of Barsha Heights' vibrant nightlife, clubs and bars with shisha, and there are several supermarkets and a metro stop very close too.
Very friendly staff – even at busy times. Guests loved how staff always seem to be smiling and really happy to help.
Spotless rooms – Housekeeping staff do a really thorough job.
Environmentally aware – Recycled tissues only are used throughout the hotel and plastic bottle use is deliberately minimal.
Very, very comfortable – especially the beds and bedrooms, which are clean, light, spacious and pleasingly decorated.
Cool décor – quite modern and funky.
Excellent gym – Spotlessly clean with plenty of towels.
Great value for money – probably the one thing that everybody appreciated!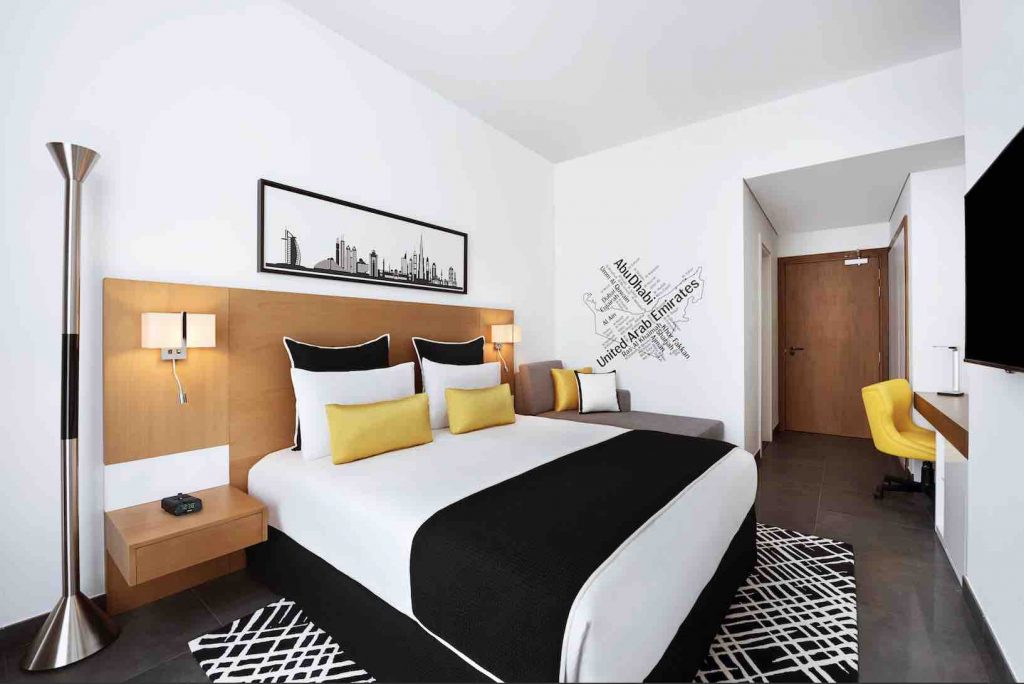 Free+Free+Free and Tryp Very Special Offers
Get great value for you Eid stay and have more to spend on fun. Just look at what's included. Families and friend groups should grab these worthwhile deals and loads of freebies:
Eid al-Adha Special: 3 nights for the price of 2 with rooms from AED185 per night. Turns a quick break into a l o n g weekend or midweek mini-vacation.
Kids eat free (under 8s) during Eid when an adult eats too
Free late checkout until 3pm (check with reception desk)
Free shuttle buses to popular local places
Free tea, coffee, water and confections in your room
Naturally Wi-Fi is free, lightning fast, and handles VPNs
Free USB ports for charging your phone
Special mention for when you have to work too
Tryp Lounge – Top notch chill-out spot ideal for relaxing over coffee or firing up your laptop. It even has private booths for meetings. Plus Tryp offers a hot desk co-working space called NEST for when you need more.
Check out the deals and explore the bars, pool and dining areas at the link below. You won't be disappointed.
For more about TRYP by Wyndham Dubai and room bookings contact:
Telephone: +971 4 247 6666