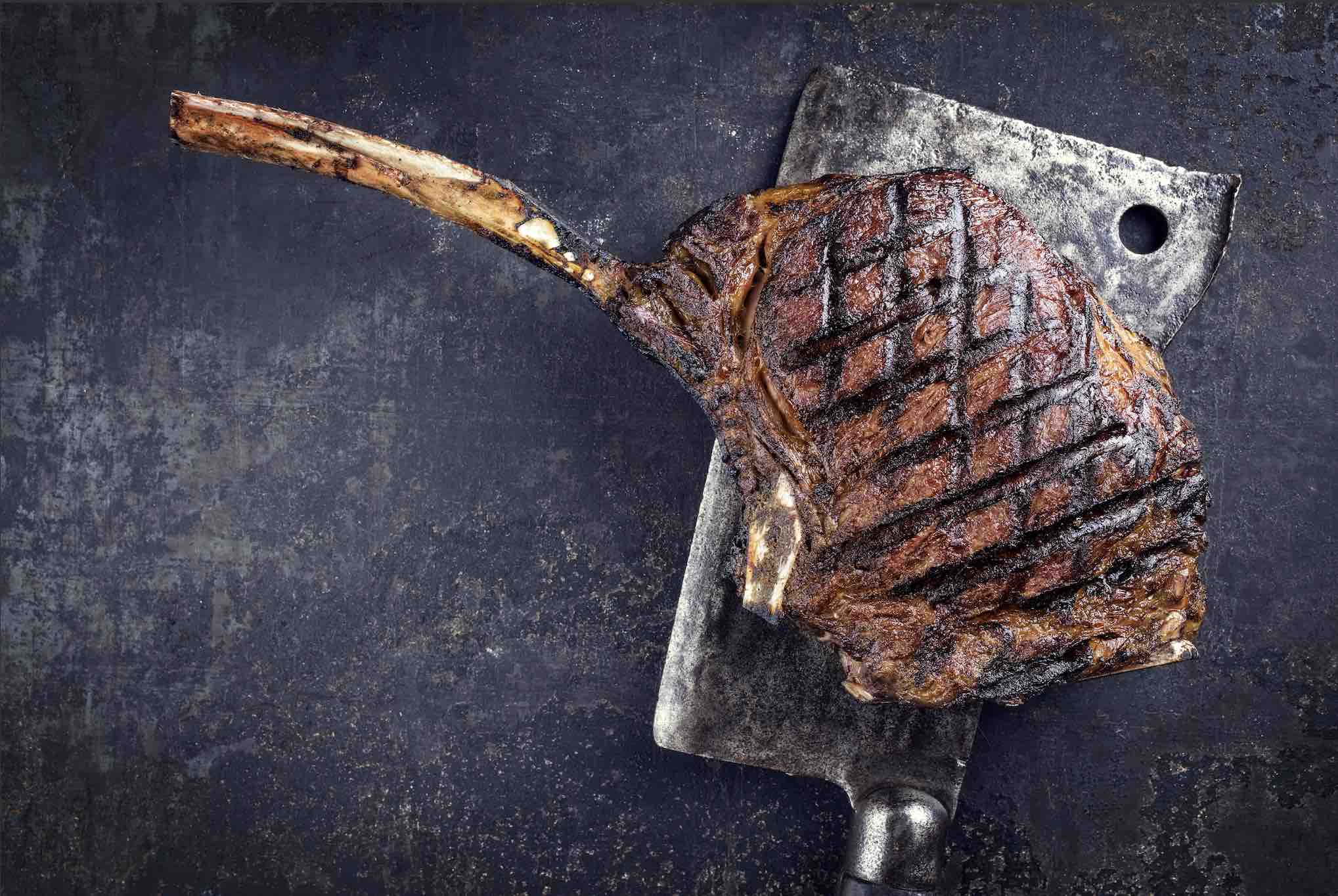 UAE is a place of contemporary steakhouses, most of which you are probably aware of if you are the kind that usually have their tomahawk steak at the best of places. Ray's Grill is a temporary steakhouse that deserves publicity.
Regarded as a meat-lovers' paradise, Ray's Grill is simply what every steakhouse in the world tries to be. By sourcing the world-famous cattle breeds only from the finest producers, Ray's Grill has become the place to be for anyone who wants to eat nothing less than the finest tomahawk in the United Arab Emirates.
Ray's Grill has been at the forefront of putting UAE on global map on matters fine dining, especially when it comes to Tomahawk steak. Here is what makes Tomahawk steak at Ray's Grill the choice of UAE meat lovers.
Presentable
Tomahawk steak at Ray's Grill is a special type of steak which is actually a marvel to look at. Prepared by expertly trained chefs, the steak absolutely looks presentable. A sophisticated, upscale selection – a well cooked and presented tomahawk is a display to behold, and will truly make you swoon at the mere sight of it.
Perfect for two people
The signature 40-ounce cut at Ray's Grill makes the tomahawk an ideal steak for sharing between two people – possibly during special occasions like a Father's Day or birthday, or for a romantic, picturesque dinner for two. Eating tomahawk steak for two during a special occasion has become a trend in UAE. The fact that the setting of Ray's Grill complements this idea has also made it the perfect dining place for many.
Delicious
Tomahawk steak at Ray's Grill has become the talk of UAE simply because it is extremely delicious. The freshness and the general quality of the steak is something that matters a lot to meat lovers in UAE. Exemplary cooking methods combined with the freshness of the meat and the great atmosphere at Ray's Grill, makes tomahawk steak more delicious than you can imagine.
Affordable
Even though the tomahawk steak at Ray's Grill is well cooked, presentable, fresh, and served in large portions, the meat is highly affordable.
Having a presentable, well cooked, and mouthwatering tomahawk steak at a scenic place during a special occasion is an unforgettable experience. The Ray's Grill offers the best tomahawk steak you can ever find anywhere in the world. No wonder it has become the center-stage of the UAE steak lovers.
Savour 1200 grams of juicy prime beef rib, two side dishes and two desserts of your choice…. All for AED 600.
CALL TO BOOK: +97128115666
WEBSITE: HERE
DOWNLOAD OUR BROCHURE: HERE