"'Tip villa' on Dubai's Palm Jumeirah comes with an eye-watering price tag"
With 11 bedrooms, a vast expanse of private beach, as well as its own cinema and nightclub, this villa on Palm Jumeirah is at the tip of Dubai's luxury housing market – quite literally.
The 46,000-square-foot property is set to become one of the most expensive ever sold on The Palm, with an asking price of $60m (Dhs219m).
Its hefty price tag is due in large part to its prime location at the end of one of the man-made island's fronds.
"Tip villas are extremely rare," said Leigh Williamson, associate at Gulf Sotheby's International Realty.
"There's only one tip at each frond, so there are only a handful of these properties available. The homeowners are all very discerning, prestigious individuals."
Set on a 60,000-square-foot plot, the beachfront villa is considered one of the largest properties on The Palm.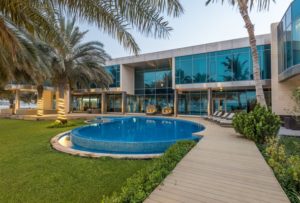 Completed in 2007, the property is made for entertaining, with a 16-seat cinema, and a nightclub that can accommodate 200 people.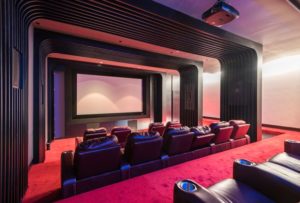 The villa has 11 bedrooms, 16 bathrooms and four living spaces, which are described by Williamson as "boutique hotel grade".
Other features include an indoor swimming pool, a full chef's kitchen along with staff accommodation for 16, and an extended garage with space for six luxury cars.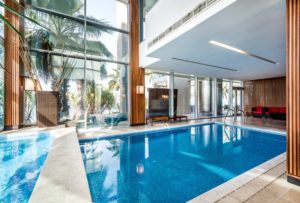 The villa also comes with written approval for a private jetty to be added, which is difficult to obtain in Dubai.
Williamson said Gulf Sotheby's – which closed a record-breaking deal on a Dhs100m Emirates Hills villa in July – took on the Palm Jumeirah property just prior to summer.
It is also being marketed by Luxhabitat and Engel & Volkers.
She said there has been interest from both western and GCC ultra high-net-worth individuals, and hopes to make the sale by the end of the year.
"Real estate is more about timing than location – the right person coming along at the right time."