Get ready to part with $100,000 a night at this palatial Las Vegas hotel
Las Vegas isn't short on opulent and ultra-expensive hotel suites – mini fortunes are made (and lost) at the numerous casinos, and sometimes they are spent on living it up within this City of Lights.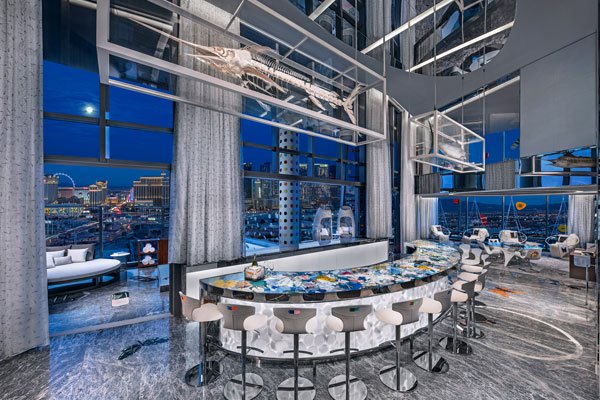 Case in point: This $100,000 a night suite, called the Empathy Suite, at The Palms Casino Resort designed by Damien Hirst along with architects Bentel & Bentel.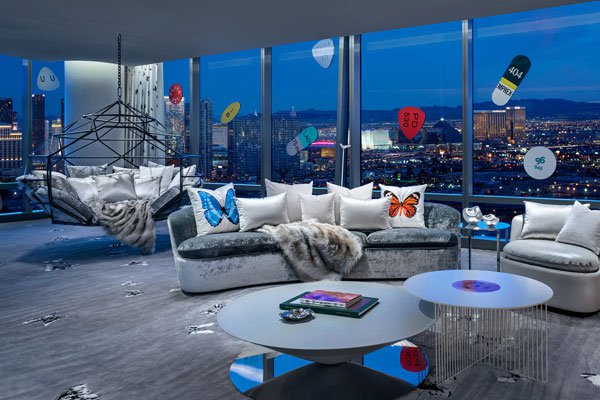 The two-bedroom, two-storey 9,000-square foot 'sky villa' is filled with the British artist's signature pieces.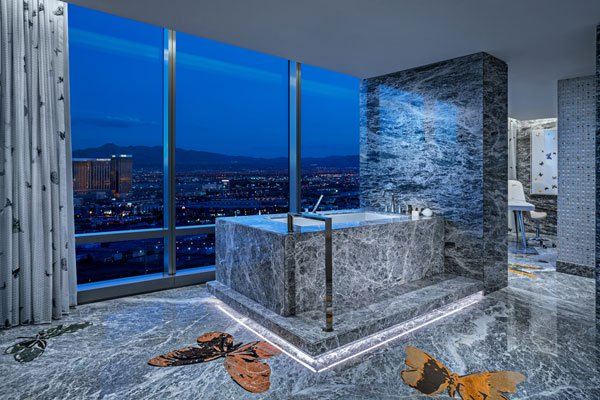 The suite has lounges, a massage room, a private healing salt room, bathrooms covered in Venus Grey marble and a theatre too. The cantilevered outdoor pool and Jacuzzi has a stunning view of the city and the space is covered with butterfly motifs.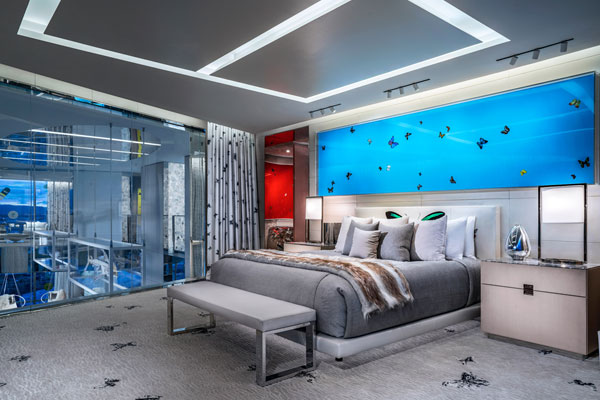 Expectedly, some of his most famous art pieces are on display here too. These include Winner/Loser which consists of two bull sharks suspended in formaldehyde.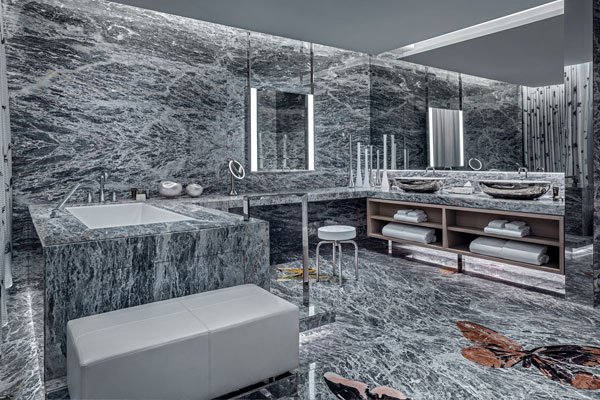 The Here for a Good Time, not a Long Time consists of two glass cases suspended over the 13-seater bar. Inside one of the cases is a skeleton of a marlin, while the other case contains a taxidermied marlin.
The Casino Royale artwork consists of real butterflies laid out on canvas which is located in the bedroom on the wall above the headrest of the bed.
The Winner Takes All consists of an 18-foot-wide case in the lounge filled with cubic Zirconia diamonds.
Beyond all the museum-grade artwork, hospitality and service are among suite's selling points as well. There's a 24-hour butler serve, VIP access to all of the hotel's amenities and $10,000 in hotel credit too.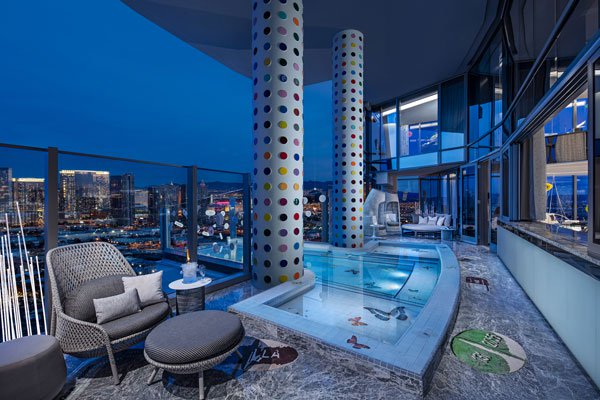 Apart from putting down a $100,000 for this suite, there's another way to book a night here. The suite is offered for free to any high roller who has a $1m line of credit at the Palms.
The Palms Casino is owned by Las Vegas brothers Frank and Lorenzo Fertitta. The brothers sold the Ultimate Fighting Championship (UFC) for $4bn a few years ago. In 2016, they announced plans to buy the Palms (reportedly, for $312.5m) and then spent another $690m to renovate it.
The Empathy Suite is definitely the jewel of this $1bn transformation of the Palms.