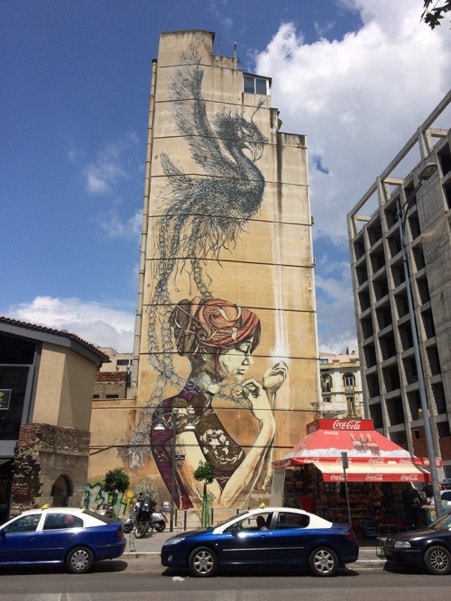 Thessaloniki, Greece is now accessible with a direct daily flight from Dubai. The second largest city in Greece it is home to over 1 million people and the demographic is predominately young due to the three main Universities and many other educational and vocational institutes.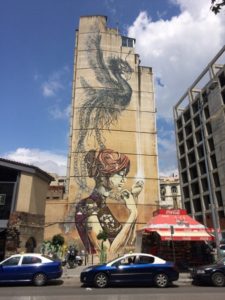 In the city centre, the atmosphere is saturated with a youthful yet laid back energy, at all hours of the day. At every turn you'll stumble upon hidden treasures like historic cafes, hip bars, ancient monuments as well as airy outdoor clubs with impressive designs in renovated industrial spaces and music venues in old warehouses. The night life here is infamous.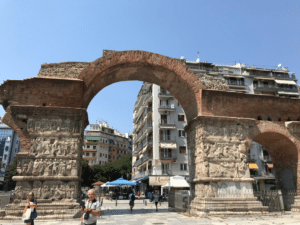 For a sprawling urban city bursting with culture gathered over its existence since the last 2,000 years. We stayed directly in the centre with one of the Colors Urban Hotel as our base which is charming in every way.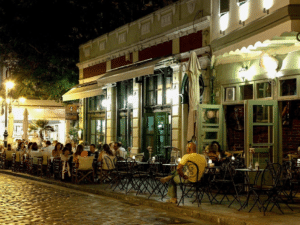 The Colors Urban Hotel used to be a University and has kept its unique antique lift that services the whole building. Slowly converted, it has two entrances, one facing the main street (front facing rooms are triple glazed and block out the hustle and bustle very well) and the second from the street behind which has the Garden Bar, serving as a place to eat delicious breakfasts, relax and drink a perfect freddo cappuccino or two.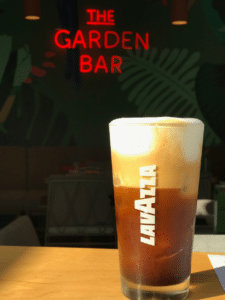 You can expect every room to have a different, quirky lively décor with charming slogans. We stayed for the first three nights in the Music room then extended our stay to the Bicycle room. The Music room has a great view out of the French doors to the sea beyond with the slogan on the wall 'I am Famous'. We also enjoyed the Bicycle room that offered a cosy, cave like dwelling which offers sound sleep.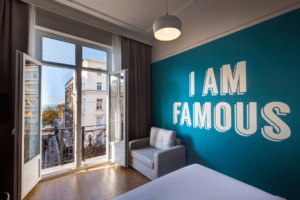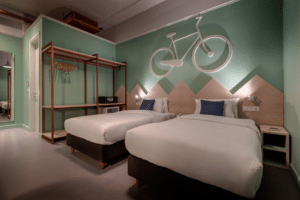 Staff are only too willing to help and share all they know of their beloved city and convey with warm Greek hospitality which they are famous for worldwide. Step outside right on the famous shopping Tsimiski Avenue and the Colors Hotel delivers you right into the heaving centre of Thessaloniki, in minutes you can reach Ladadika for the many cafes, restaurants and bars at every corner. Head straight down to the sea front and explore the huge jetty for a nice lunch and lovely local wine. Hop into a taxi and drive up the steep hill to Ano Poli to view the whole city, it is referred as the city on top of a city and view is stunning.
Thessaloniki, add that to the bucket list.